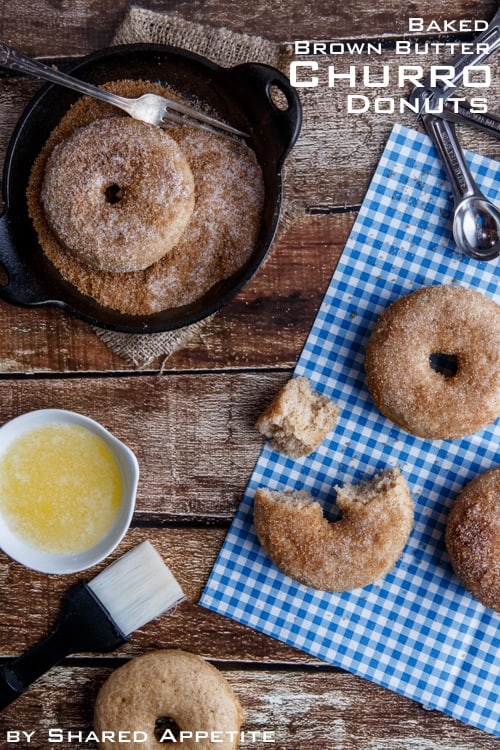 Celebrate Cinco de Mayo in style with this creative and unique Baked Brown Butter Churro Donut recipe.  Be prepared to become addicted to your donut pan. 
My biggest win in life.  Landing Asheley as my wife.
My biggest failure.  Not getting a donut pan
sooner.
Seriously, this little piece of metal might just have changed the course of my entire life.  I suddenly have renewed energy and a deeper sense of existence on this planet.  It's a big deal.
And while the rest of my blogging cohorts were flaunting whimsically creative baked donut recipes for months now, I was stuck without, dreaming of the day I could finally make my donut debut.  And that day is today.  With these Baked Brown Butter Churro Donuts.  Woot.
This post is part of a social shopper marketing insight campaign with Pollinate Media Group® and All You Magazine, but all my opinions are my own. #pmedia #lifeforless http://my-disclosur.es/OBsstV.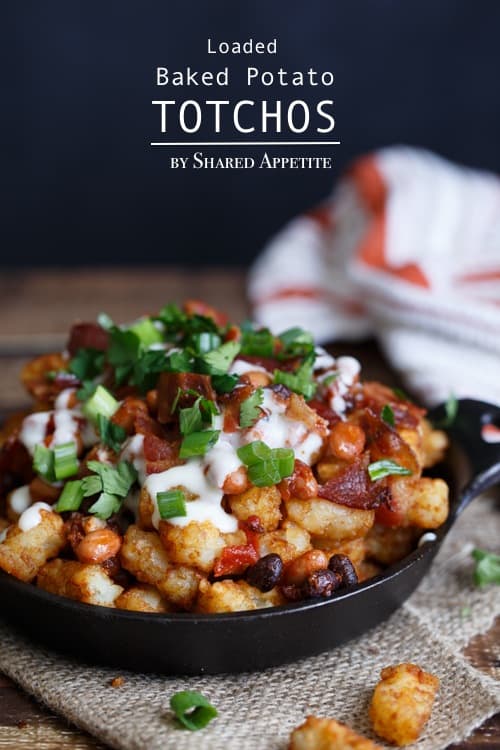 Tater tots meet nachos in this highly addictive Loaded Baked Potato Totchos appetizer recipe, featuring queso, chili beans, bacon, and all the fixings.    
I love nachos.  In fact, I just had them.  Well, not actually at the time you're reading this, because it's like 9am.  And as much as I would absolutely love to have nachos at 9am, somebody (Asheley) wouldn't really be happy with me.
My love for anything and everything resembling Mexican or Tex-Mex food is no secret.  Heck, Cinco de Mayo is my favorite non-major holiday of the year. Seriously, I'm pumped for that first weekend in May.  Party at my house.
I've yet to meet someone that doesn't like nachos.  And if I ever do, I'll have to seriously ask myself, can this person really be trusted??  Doubtful.
So I saw this mind-blowing, life-changing creation not too long ago somewhere on the interwebs that involved turning tater tots into nachos (side note: I want to meet the person who dreamt up this idea and give them a gigantic high five).  And then I was looking through the April issue of All You magazine and saw a recipe for Chili-Cheese Baked Potatoes.  My weekend destiny was clear.  Make Totchos.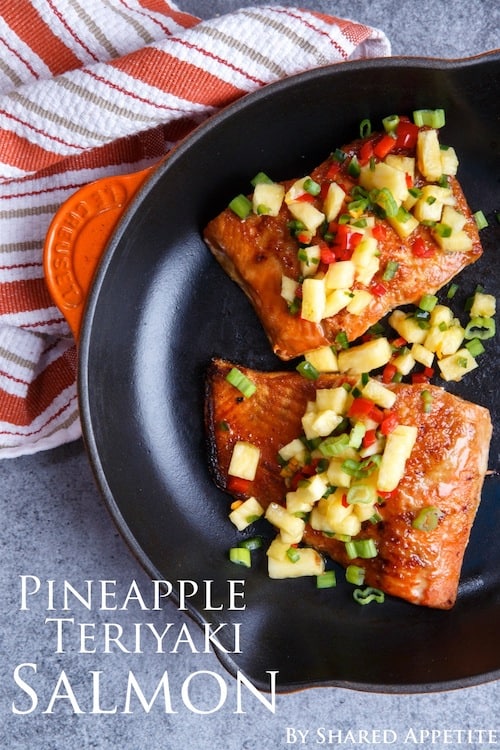 A super flavorful, lightning fast weeknight dinner recipe for Pineapple Teriyaki Salmon topped with Pineapple Habanero Salsa!
I'm beyond pumped.  It's Friday.  It's the last school day before our week-long spring break.  And, the icing on the cake… it's time for a sweet spring entertaining giveaway!  More on that below.  But, first…
There are big plans for this upcoming week off.  Recipes will be tested.  Boxes will be packed (we sold our house and are officially in contract.  Woot!).  And entertaining will happen frequently.
We love to entertain.  In fact, the whole reason (well, most of the reason) we are moving is so that we can find a home with an open floor plan that will allow us to host large holiday dinners and have all our friends over for legendary parties.
One thing that I have never made when entertaining, though.  Fish.  I blame my dad.  He refused to eat it, so my mom never made it.  And even though I'll happily order seafood out at a restaurant, it's yet to infiltrate my cooking all that much.
Until now.  I'm a man on a mission.  Cook and eat fish, once a week.  Because really, when we entertain, I want to be able to make some impressive dishes using fish and not get all anxious and worried about whether or not I know what I'm doing.  So, time to start practicing.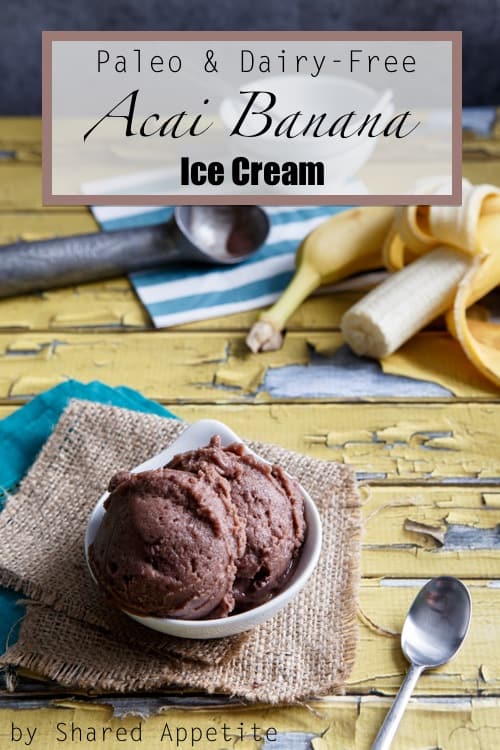 A vegan, paleo, and dairy-free recipe for 2 ingredient Acai Banana Ice Cream!  Quick, easy, and best part… it's healthy! 
Remember how I told you about A.B. Biagi gelato in NYC?
And remember how I said he had two really amazing vegan options at his SoHo shop?
Please say yes, even if you need to lie a bit.  Thanks :) 
One of those vegan ice cream options was this super creamy, smooth, and intensely flavored Acai Banana.
And when I figured out that you can make ice cream just by processing the bejeebus out of frozen bananas in the food processor and whipped up this Paleo-friendly Nutella Banana Ice Cream, I knew acai-banana also needed to happen.
Besides being vegan, it's also a paleo-friendly and dairy-free ice cream option.  Woot.  Woot.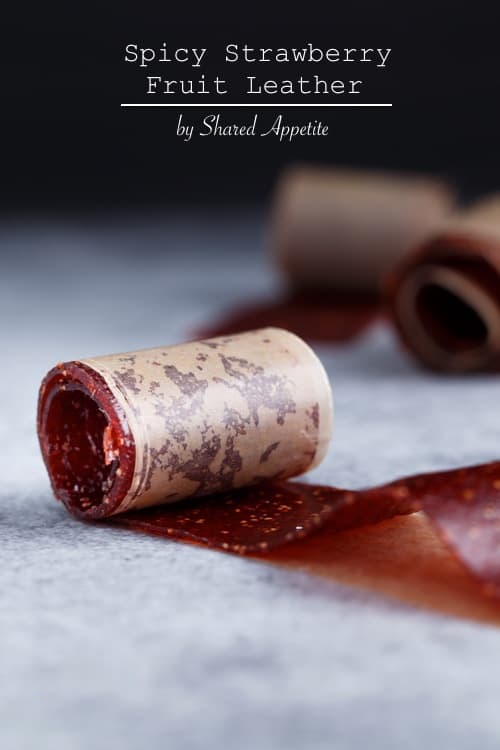 Make DIY fruit roll-ups at home with just 4 ingredients!  This homemade Spicy Strawberry Fruit Leather recipe is easy, healthier than store-bought, and great for snacking!
You guys.
I've been dying to tell you this for two weeks now.  It's been tough to keep a secret, but it was necessary until the official documents were all signed and confirmed.
Our house is officially in full contract.  Here's the crazy thing.  We found a buyer just five days after our house was put on the market.   Isn't that crazy??  God is good.  Like, crazy good.
Now we begin the super cool process of looking for a house to call our home.  I bought this place before I met Asheley, so we're excited to find OUR home.  Together.
…although, side note: it's a lot easier to buy a house when your single.  The list of "needs" and "wants" goes up exponentially when you have a 2nd party involved.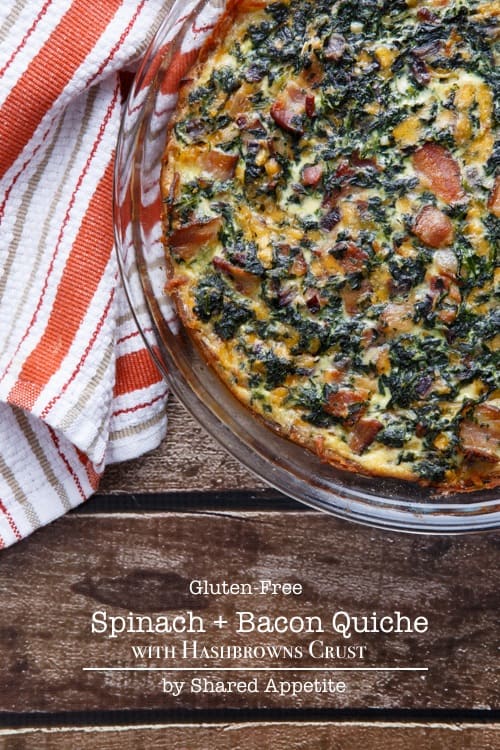 A creative and gluten-free brunch recipe for Spinach and Bacon Quiche with a crust made out of hashbrowns!
Most holiday eating in our family revolves around dinner.  But for Easter, we roll differently.  Every year, it's all about the Easter brunch.  The whole extended family gets together and we throw down.  Feast-style.  And one thing that's always on the brunch menu?  Quiche.
I tried making a quiche once.  Once.  It was a huge disaster.  The darn thing never set.  Jerkface stupid quiche.
Time to face my fears.  I mean, quiche can't be THAT hard, right?
Right.  It really isn't hard at all.  I probably just measured something terribly wrong.
And this year, it's time for a little twist.  Who knew that Ore-Ida Shredded Hash Brown Potatoes make for an absolutely perfect gluten-free crust?
Oh, oh… you did.  Well thanks for raining on my happy parade.  Let's pretend you didn't and you can be happy for me.  Thanks.
A creative and easy Cinco de Mayo recipe for Buffalo Chicken Enchiladas with Philadelphia Cream Cheese and Green Chile Sour Cream Sauce. 
Ridiculous.  Absolutely ridiculous.
It's taken me way too long to finally make enchiladas.  Seriously, first time ever making enchiladas.
Definitely not the first time eating them though.  Asheley and I love us some enchiladas, especially when they are smothered in sour cream sauce.  And since I wanted to remember my first time and make it extra special, these bad boys are stuffed with my slow cooker shredded buffalo chicken and jalapeno soft cream cheese spread.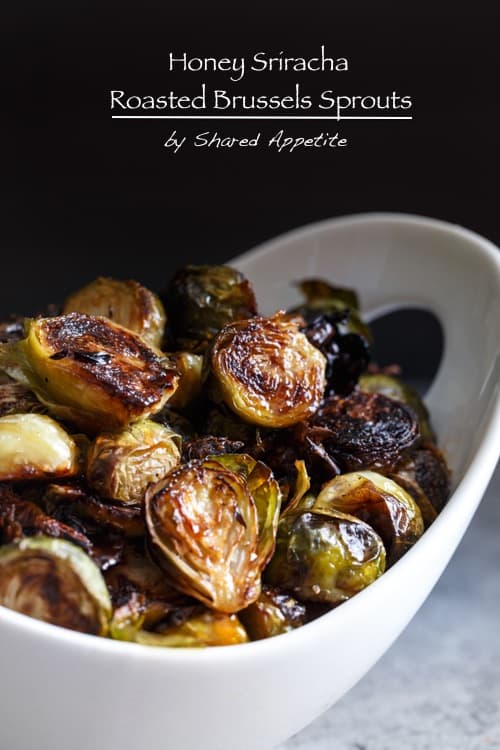 An incredibly easy and addictive side dish for Honey Sriracha Roasted Brussels Sprouts that finally gives this underrated vegetable the respect it deserves.
 Do you know what's messed up?
Brussels sprouts.  Specifically, that they don't get the respect they deserve.
Like, seriously.  Who decided that carrots and broccoli should get all the attention and made them king of the vegetable kingdom?  Messed up, pure and simple.
Brussels sprouts are freaking delicious.  Especially when you let them get all golden-brown and caramelized through the insanely difficult and ridiculously time-consuming roasting process.  Kidding.  Roasting vegetables is the easiest kitchen skill ever.  Seriously.  Through them on a sheet pan.  Place in oven. Done.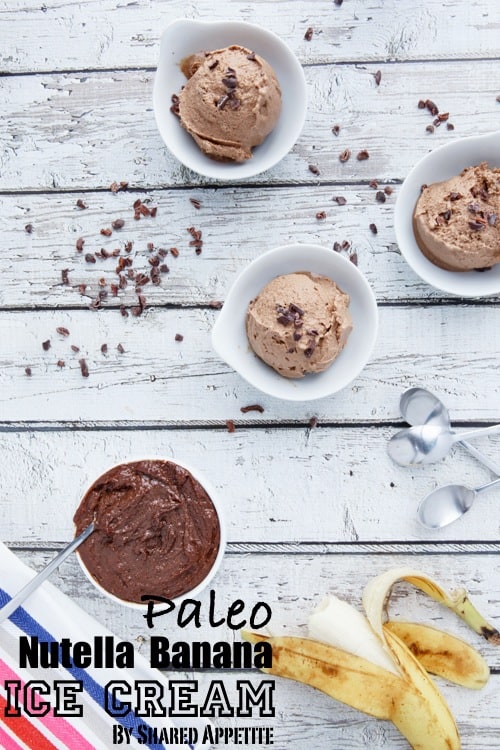 A super easy vegan and paleo-friendly nutella banana ice cream recipe using just two ingredients!  No cooking or ice cream machine required!
A million dollars.  Six-pack abs.  A day without sitting in traffic.
All things that I know exist, but I've never experienced.  And if I had to guess which one I never will… definitely the abs.  There's way too much, ahem, insulation covering them up.
Something else that's pretty hard to come by?  Dude food bloggers.  There aren't many of us, but we're pretty freaking awesome.  And when one dude comes across another dude's food blog, we stick together.
It's been fun getting to know two fellow New York bros… David from Spiced Blog and Mike from The Iron You.  We're one Mike Tyson tattoo short of being an official wolf pack (The Hangover, anyone?)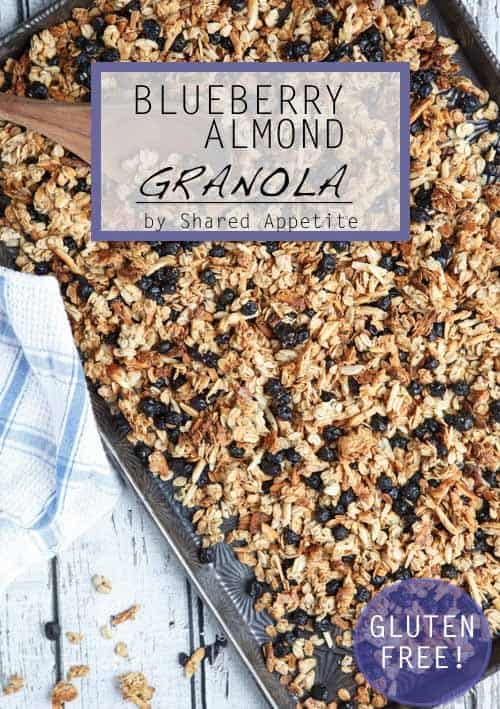 A quick and easy recipe for homemade gluten-free blueberry almond granola with chia seeds!  It's healthy and uses brown rice syrup instead of sugar!
I'm a dinner and dessert kind of guy.  Breakfast has always been just a required gateway to get to actual enjoyable eating.
Well, that's not entirely true.  Growing up, every Monday, Wednesday, and Friday, we would scarf down one of my mom's chocolate chip muffins.  A muffin that, even with her recipe, I can't seem to fully replicate.  It's the only breakfast I would ever get excited for.
Cereal, no way.  Pancakes, only if they were studded with a generous amount of chocolate chips.  And don't even get me started on the whole "breakfast for dinner" thing.  My mom tried that once.  And only once.
And now, even as a grown up (and I use that term loosely), I'm not a breakfast person.  Asheley's not either.  So we've been in this greek yogurt phase for a while now.  And after seeing this awesome looking granola recipe on my blogging friend's site Kitchen Apparel, I figured it was time to dress up our lame breakfast and be a little more sophisticated.
Just greek yogurt, eh.  But greek yogurt with a handful of some healthy, gluten-free blueberry almond granola with chia seeds.  Now that's a breakfast that we can both feel… grown-up about.
Unless there are my mom's chocolate chip muffins on the table.  Then screw granola.