A Salt & Battery, the cleverly named fish and chips joint in Manhattan's Greenwich Village, has been on my list of places to try for several months.  I first heard of their famous fish and chips like many other people, when they gained national exposure through beating Bobby Flay on his popular Food Network Show, "Throwdown".  I've thoroughly enjoyed and highly recommend many other Throwdown victors (such as the amazing waffle food truck Wafels & Dinges, the chocolate chocolate chip cookie perfection found at Levain Bakery, or the most unbelievable doughnuts at Doughnut Plant), and I had equally high expectations for these fish and chips.
When a friend of mine recently mentioned he went to A Salt & Battery and raved about how good the fish was, I knew it was time to try it for myself.  Asheley and I decided to cross the pond (from Long Island to NYC, that is) to check out what A Salt & Battery is all about.
Fish and Chips... some would say the quintessential take away food of the United Kingdom.  Flaky, moist fish enrobed in a batter that is fried to golden perfection, served alongside homemade tartar sauce and deliciously crispy English chips.  A little sprinkle of salt and drizzle of malt vinegar... sounds to me like a great meal.  Well, unfortunately at A Salt and Battery, that's only half right:
Located at 112 Greenwich Avenue (between 12th and 13th St.), A Salt & Battery sports an authentic fish and chips staff of all Britons.  In addition, all the people eating inside had British accents.  Looking back, we were the only people in the entire place without accents (or from their perspective, we were probably the only ones WITH accents!).  I had a good initial feeling of authenticity, knowing this place is both run by British natives and endorsed by British customers.
The eatery is quite small, with just a counter-top in the shape of an "L" and seven stools.  Posted on the wall, the menu offers a few different kinds of fish (apparently the different regions of the UK utilize different kinds of fish, so A Salt & Battery offers a variety to appease the masses).  When ordering, I asked for the fish that beat Bobby Flay.  They used cod back then, but now due to environmental concerns, they have switched to the sustainable and locally-caught pollock.  Cod has been over fished in recent years, and pollock has a similar texture and taste.
The fish is sold separately from the chips, which seems like a ploy to get more money out of each bill.  However, in hind sight, I'm actually glad you have to order the fish and chips separately.  Why, you ask?  Because next time I go, I'd gladly get the fish again.  The chips, however, were a big disappointment.
When ordering the fish, you can either get a small or large order.  We ordered the small pollock, and I am thankful we got the small.  It was huge!  The fish was fried to order in vegetable oil.  It was served piping hot straight from the fryer, and wasn't too greasy.  The fish was excellently moist, tender, mild, and flaky.  The batter was light, golden, and crispy.  The homemade tartar sauce was an excellent accompaniment, with the addition of dijon mustard making it different than others I have tasted.
The chips were severely disappointing and less than memorable.  They were undercooked, soggy, and some were even cold.  Although I know that chips are different than the French Fries us Americans have grown accustomed to (chips, for example, aren't all uniform in size), I still believe they should be cooked through and not a soggy, bland mess.  Sadly, the majority of the chips remained uneaten on our plate.
We couldn't leave with getting the Deep Fried Mars Bar.  I've heard good things about it, so we figured it was worth trying.   Apparently deep frying candy bars is a delicacy in Scotland.  The mars bar tasted like it was a Milky Way of sorts.  It was good, but not sure if it was worth the $4 price-tag.
So, bottom line:  A Salt & Battery is definitely worth checking out for their Fish & Chips (minus the chips).  Take advantage of being able to order the fish separately without the chips, and order a Deep Fried Mars Bar instead (you have to at least try it once!).
You may want to also check out...
The Top 10 Foods You Have To Eat In NYC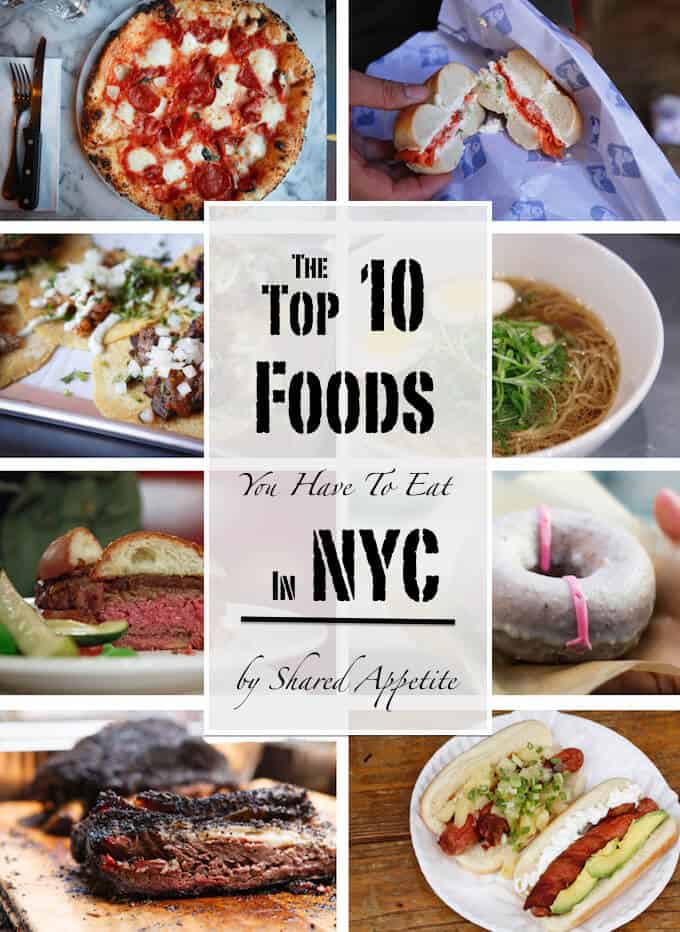 The 10 Best Ice Cream and Frozen Treats in NYC