We weren't planning on heading into the city this past weekend.  It was actually going to be a nice, lazy Sunday at home.  Hang out with Asheley.  Do a bit of cooking and develop some new recipes.  And start planning our trip to the West Coast this summer (it's in the very beginning stages... I'll share more on that once we solidify plans a bit).
But then I totally remembered we had a Groupon for Bareburger that was going to expire in a couple of days!  We couldn't let a great deal just go to waste.  So after church we headed to Bareburger's Chelsea location, just a block away from one of our favorite spots, Chelsea Market.
If you've never heard of Bareburger, it is a local micro-chain of burger restaurants located throughout Manhattan, Brooklyn, and Queens.  Definitely not your average burger joint though.  Almost all the food on the menu is organic, including the meat, vegetables, and dairy.  And we're not talking just beef burgers.  They offer ostrich, bison, elk, lamb, wild boar, and turkey.  With choices like those, who honestly orders beef (or turkey for that matter)?  Curiosity alone had me wanting to try one of the rare, exotic meats you rarely see on NYC menus, let alone a NYC  burger menu.
Bareburger runs on the philosophy that organic food tastes better and is better for you.  No argument there.  I would love to eat only organic forever and ever, especially the more we are starting to learn about the atrocities being committed by the giant food corporations in America.  But that's a topic for another time.
Back to Bareburger.  Even though you are about to embark on a gut-busting meal of burgers, fries, and milkshakes (Asheley was still full from the meal an impressive 24 hours later), you can at least feel pretty good that you are eating locally grown, organic food, free of all those hormones and pesticides.
With all locally grown, organic ingredients on the menu, it isn't surprising that the restaurant's interior has a design featuring reclaimed wood and salvaged tin from old deconstructed barns.  And really, how cool are these chandeliers, made from utensils?!  I want me one of those.
Insert random picture of Asheley.
So Asheley has a confession to share with you.  Well really, it's just me sharing with you something she just told me.  She absolutely loves it when I mention her or put a picture of her in a post.  It's the first thing she looks for as she skims through each new recipe or review.
From everything I read about Bareburger before eating there, the one tip that came up again and again was that I needed to order a Chocolate Peanut Butter Shake.  People.  This was an amazing shake.  The generous amount of little chocolate chunks definitely helped make this one of my favorite shakes of all time (my favorite is still the S'more Shake at Jose Garces' Village Whiskey in Atlantic City).
When I tried to order just a small shake (trying to not be a total fatty), my server jokingly said that I would be sorry for not getting a large.  So I went with his advice, and he was right.  Large is necessary.  Be a fatty.
We ordered the Rings and Fries Combo ($7 or 8) from the appetizer section of the menu.  We were a bit confused because there was also a cheaper version of the Rings and Fries combo offered as a side.  Our server explained that the side portion was meant for an individual, and he recommended getting the appetizer size, since that one is meant to share and it also comes with four fun dipping sauces.
He was right... it's definitely meant to share.  With 3 or 4 people.  We didn't even come close to finishing half of the order, even though the fries and onion rings were really excellent.  Next time we will stick with the smaller portion.
The rings and fries combo came with curry ketchup, smokehouse sauce (their version of bbq sauce), special sauce, and smoked paprika mayo.  All four were good (although I wasn't a fan of the curry ketchup), but our favorites were the special sauce and smokehouse sauce.
You can choose to create your own burger or order one of the specialty burgers already on the menu.  A lot of the specialty burgers sounded really fantastic, so we stuck with those.
I ordered the Roadhouse Burger ($14ish) with the recommended Bison, topped with pepperjack cheese, country bacon, hass avocado, fire roasted red peppers, sweet apple grilled onions, and smoked paprika mayo.
The burger was cooked perfectly and overall was really enjoyable.  I've never had a bison burger before.  And I have to be honest.  I'm not sure if I noticed a difference between bison and beef.  It tasted the same, especially underneath the mountain of bold-flavored toppings.  Maybe if I had the bison burger all by itself...
Asheley ordered the Habanero Express ($12ish) with the recommended Elk, topped with pepperjack cheese, tomato, red onion, poblano pepper, spicy pickle chips, habanero chipotle mayo, and buffalo sauce.
Asheley enjoyed the perfectly-cooked burger, but felt that it was way too large to be able to get some of everything in each bite.  She ended up having to deconstruct it a bit.   The burger was also lacking in the heat department.  When you think habanero, you think spicy.  This was the tamest habanero anything I've ever tasted.
The elk definitely seemed a bit on the chewy side, especially when compared to beef.  We aren't really elk connoisseurs though, so maybe elk is typically on the chewier side?
Some final thoughts about Bareburger:
Price Point:  At first glance it's pretty expensive.  $8 for onion rings and fries?  $12-14 for a burger?  A bit steep, for sure!  But then you realize they are using almost all organic, locally sourced ingredients, free of hormones and pesticides.  And then I think about a trip to Whole Foods and how expensive buying organic really is.  I think the price is right on target.
Food: Excellent burgers with choices of exotic meats you would have difficulty finding anywhere else (although I'm not sure I even can tell the difference in the meat once you pile on all the toppings).  The fries and onion rings had a fantastic crispy exterior and the variety of dipping sauces were quite enjoyable.  Don't forget to add a shake!  They are totally worth it.
Service: Servers were friendly, quick to offer recommendations, and overall excellent, although a bit hard to track down at times.  It's fun to watch them punch in your order onto their handheld devices.
Would I Go Back?  Absolutely.  I think Asheley and I would almost be okay just splitting a burger and a small side of the fries/rings.  We would each need our own shake though.  I don't think I could share that shake.
And just in case you're wondering, Bareburger plans to expand their micro-chain soon to Long Island, Westchester, Connecticut, and New Jersey.
You may want to also check out...
The Top 10 Foods You Have To Eat In NYC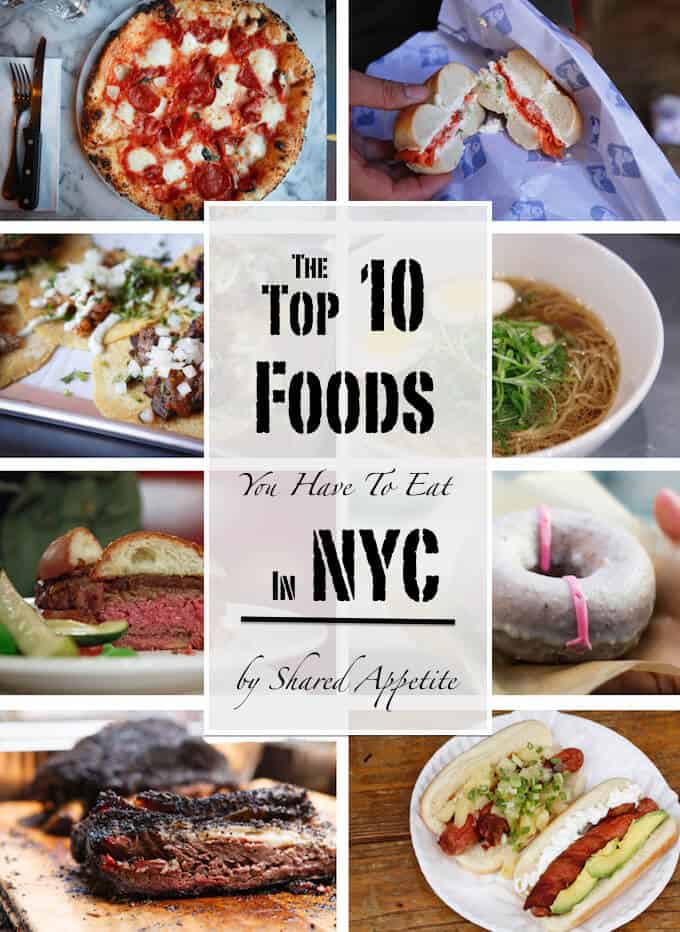 The 10 Best Ice Cream and Frozen Treats in NYC