This recipe for Grilled Sriracha Honey Chicken Sandwiches with Ancho Chile Pineapple, Bacon, and Avocado was created in partnership with GoAvo. As always, all opinions and recipe are my own. Thanks for supporting the brands that support Shared Appetite!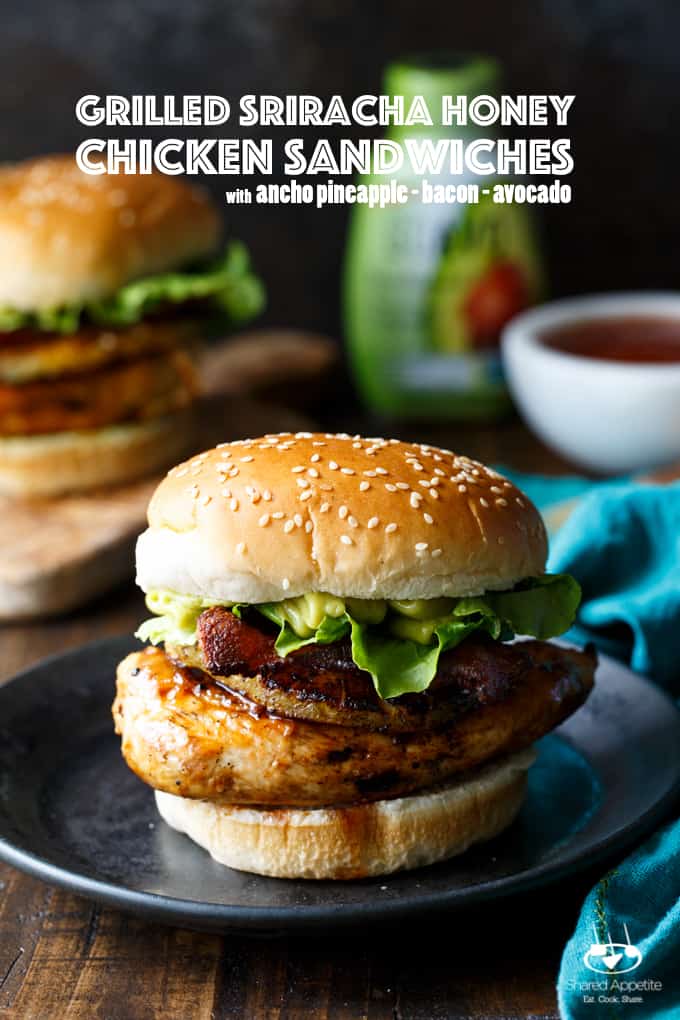 I refuse to admit summer is almost half over. Nope, I'll happily be over here living in denial thank-you-very-much. I walked into Target yesterday and saw a BACK TO SCHOOL section. Uhm, wtf Target. Let's take it easy over there, okay? Because I love waking up in the morning and literally having no clue what day it is. Let's not rush that, mmmmm kay?
This summer hasn't been all rainbows and sunshine, though. I have to admit, there's been some stress. My parents new home was supposed to be ready in April. Then it got moved to May. Then the end of July. They couldn't delay the sale of their old house any longer, so they moved in here for a bit. That end of July date is now the end of August... 3 months after they moved in.
Now I absolutely love my parents, and they have been so awesome. But even with all that, it's stressful. Asheley and I are on a little twin mattress wedged in the little free space on the floor in our office. Oh, and did I mention our main bathroom is under renovation? Yea, good timing. So we are, all four of us, sharing this crazy tiny bathroom that's only accessible by going through my parents bedroom.
Asheley is a total saint. She's been super understanding and amazing with having her in-laws taking over our master bedroom and sharing our home for a little while long freaking time.
One way I can thank my darling beauty of a wife is through her stomach. Making her a legit summer dinner keeps her happy... and thus, me happy. Avocado. Bacon, Pineapple. Just a few of her favorite things (somehow pickles and chocolate just didn't work in this recipe... sorry Asheley). I give you... Grilled Sriracha Honey Chicken Sandwiches!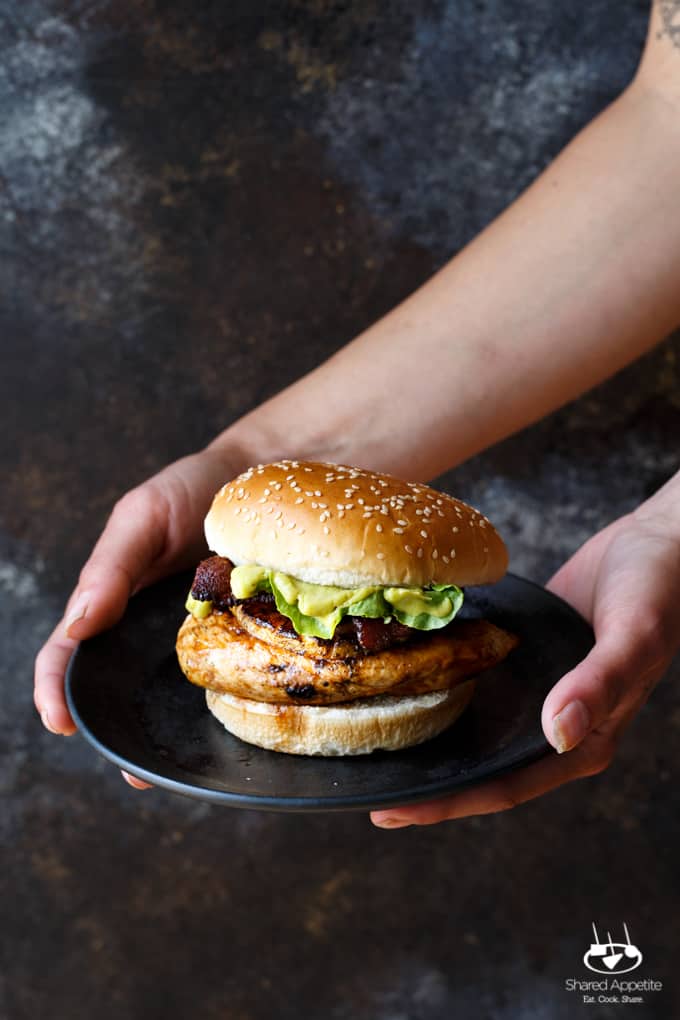 Let's break this epic sandwich down.
I'm all about grilling right now. And ermagherd, this sriracha honey glaze is so ridiculously easy and mind-blowing delicious. I'm obsessed.
And we're not just slapping some bacon, pineapple, and avocado on this sandwich. The pineapple is grilled with a dusting of smoky ancho chile powder. I used some thick applewood smoked bacon. And to top this legit Grilled Sriracha Honey Chicken Sandwiches all off?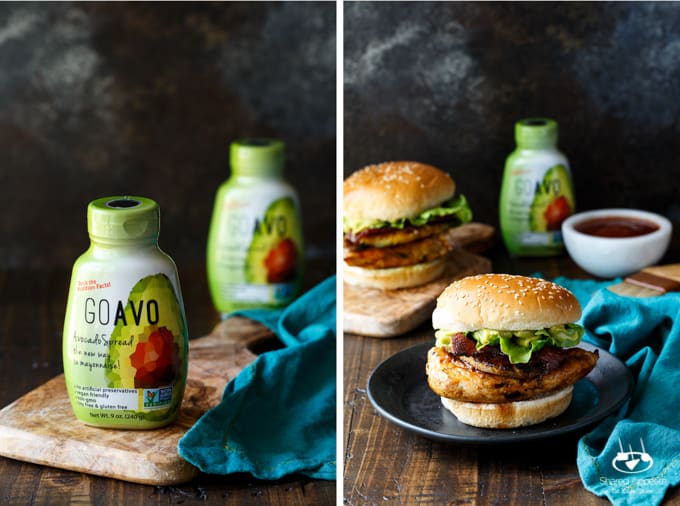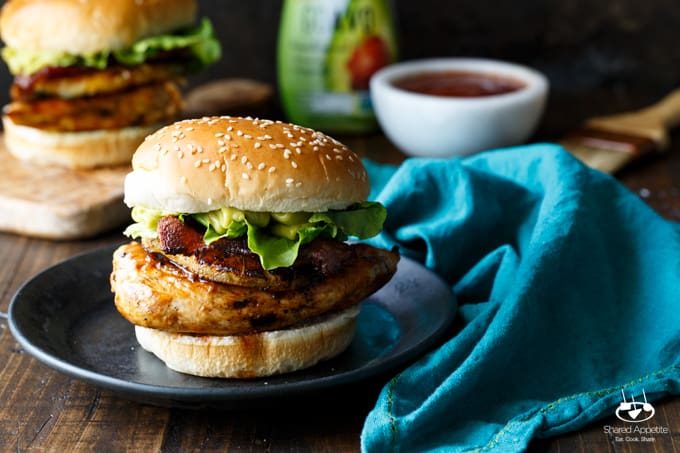 Haven't heard of GoAvo Spread?
If you're an avocado fan, you need to know about GoAvo Spread. It's a totally rad new avocado-based condiment that's made from all-natural ingredients, free from preservatives, non-GMO certified, and soy free!
Over 85% of every bottle is... avocado! And because it's avocado-based, GoAvo Spread is cholesterol free and has less fat and less calories than leading mayonnaise and mayonnaise-alternative brands. Mind blown.
Now I love me some mayo. Not gonna lie, I really do. But this GoAvo Spread is absolutely delicious AND way healthier! That's a big win in my book. I'll save calories wherever I can. Want to see how GoAvo Spread stacks up nutritionally against mayo and vegan mayo? Check out this nutrition comparison chart.
Oh, and did I mention that GoAvo Spread is VEGAN and GLUTEN-FREE?! Heck freaking yes my plant-loving and wheat-hating friends.
Find GoAvo Spread in a store near you!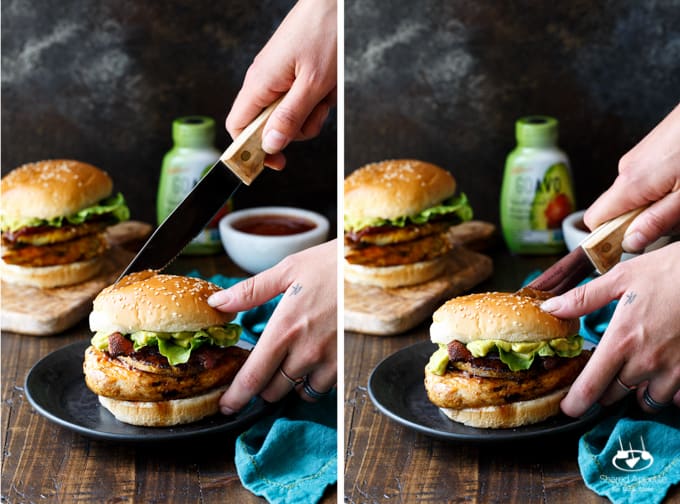 Print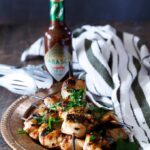 Grilled Sriracha Honey Chicken Sandwiches
---
Author:

Chris Cockren

Total Time:

30 minutes

Yield:

4

Sandwiches

1

x
4

chicken breasts

2 tablespoons

vegetable oil

½ cup

honey

¼ cup

sriracha

¼ cup

plus 2 tablespoons vegetable or canola oil, divided

4

slices fresh pineapple

2 teaspoons

ancho chile powder
Kosher salt
Freshly ground black pepper

8

slices cooked thick-cut bacon
Green leaf lettuce

4

buns
GoAvo Spread
---
Instructions
Preheat grill over medium-high heat. In a small bowl, combine honey, sriracha, and ¼ cup oil. Brush chicken and pineapple with remaining oil (brush the pineapple first to avoid cross contamination). Season chicken generously with Kosher salt and black pepper. Sprinkle pineapple with ancho chile powder and season with salt.
Grill pineapple for 2 to 3 minutes per side, until golden brown and warmed through. Grill chicken on both sides until cooked through. During the last 4-5 minutes of cooking, slather sriracha honey glaze on both sides of chicken and allow to caramelize on the grill. Remove chicken from grill and baste with any remaining glaze.
Place chicken on each bun and top with pineapple slice, 2 slices bacon, lettuce, and slather generously with GoAvo Spread. Devour immediately.
Prep Time:

15 mins

Cook Time:

15 mins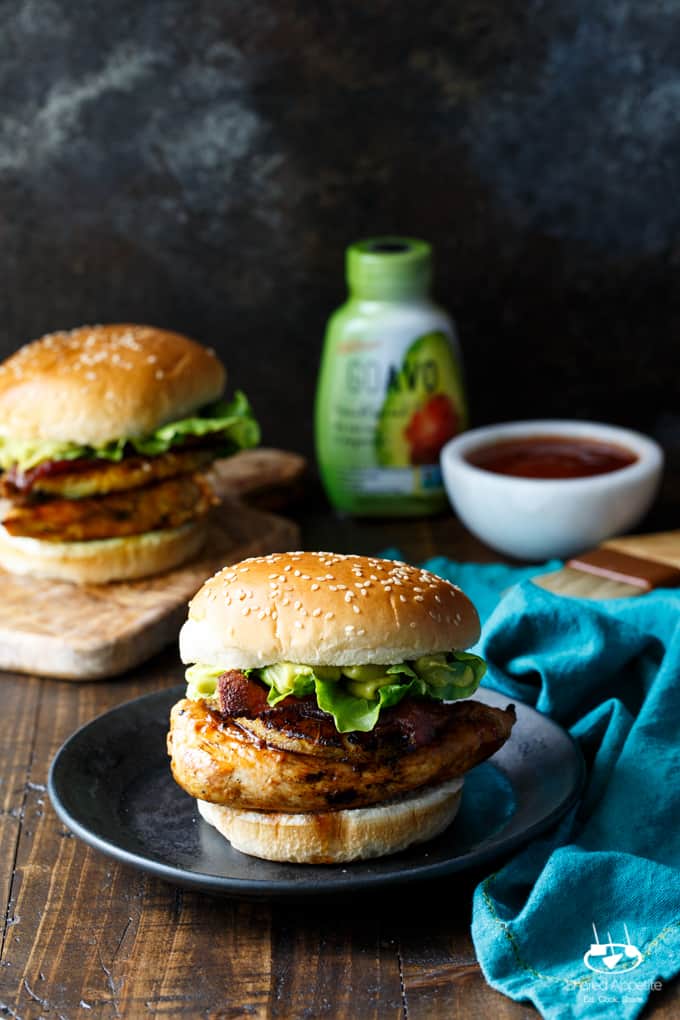 Follow along with GoAvo Spread: Facebook | Instagram
Grilled Sriracha Honey Chicken Sandwiches
Need More Chicken?
Spicy Chipotle Honey Chicken Kebabs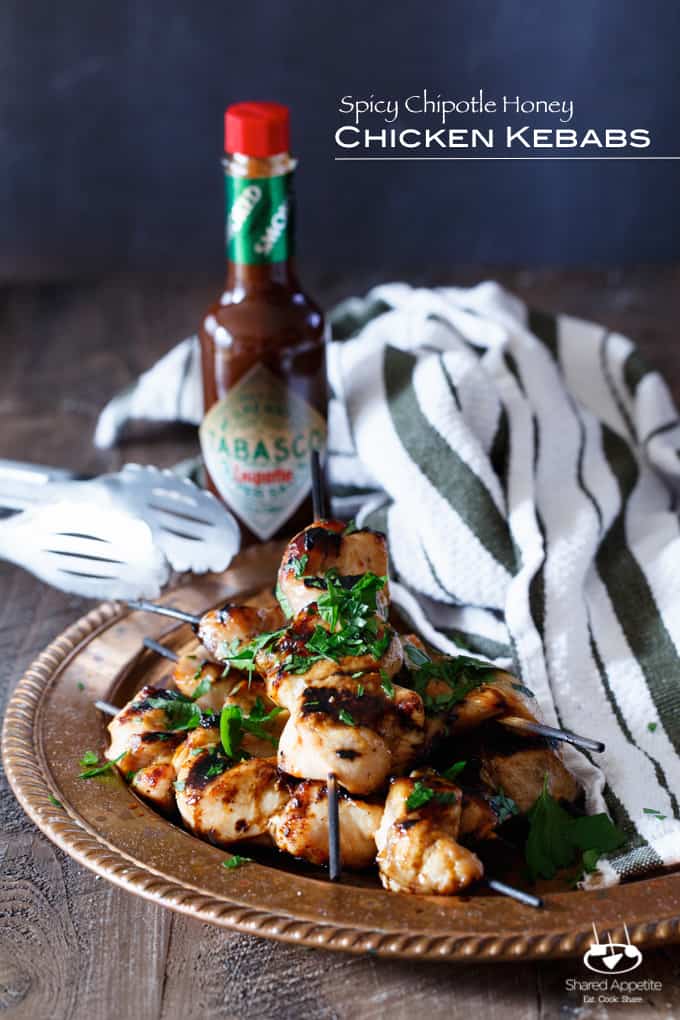 Chicken, Mozzarella, and Zucchini Burgers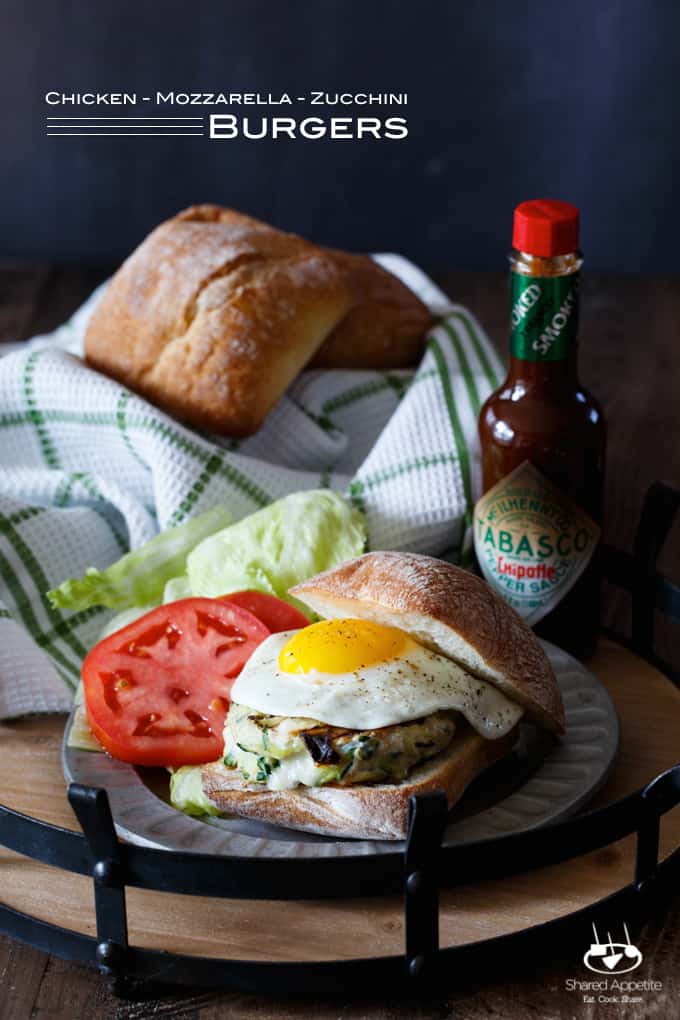 Buffalo Chicken Tater Tot Nachos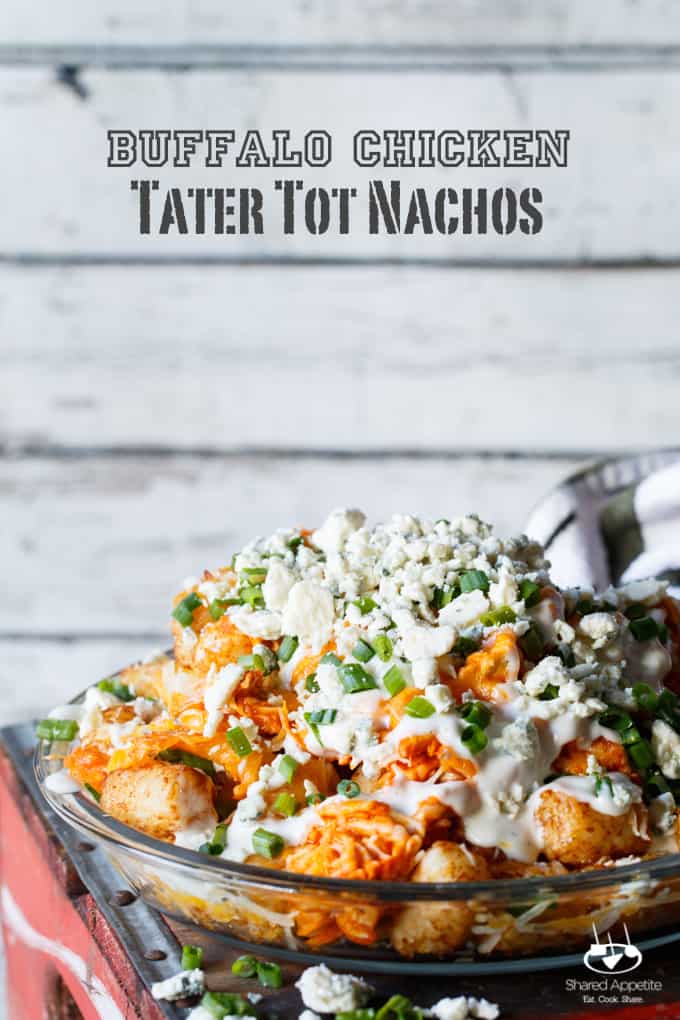 Slow Cooker Korean Chicken Sliders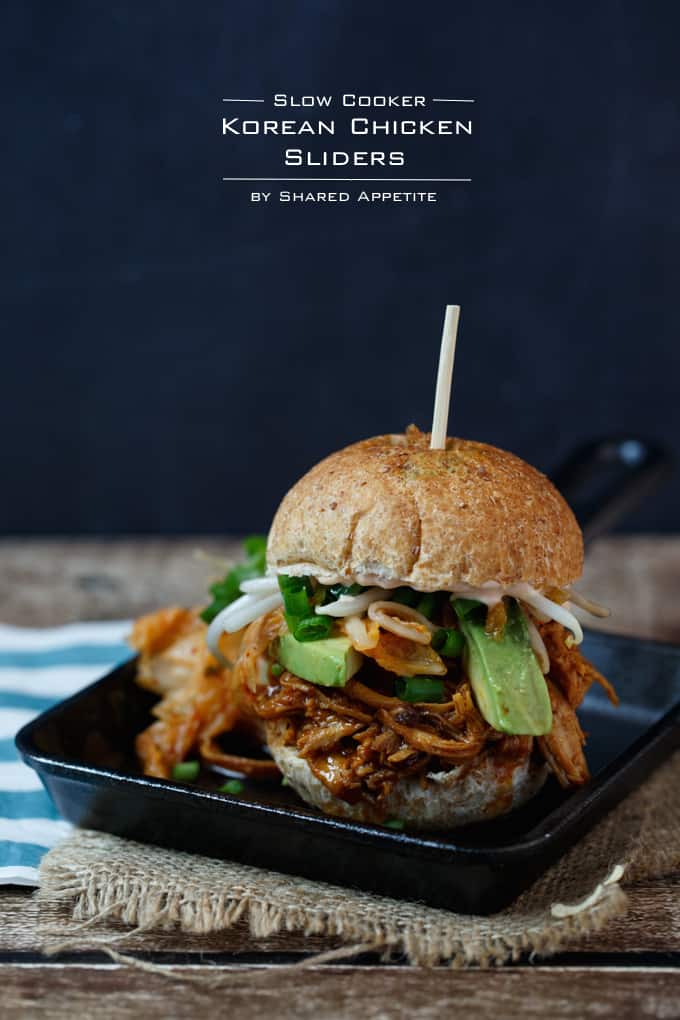 Healthy Buffalo Chicken Salad Sandwiches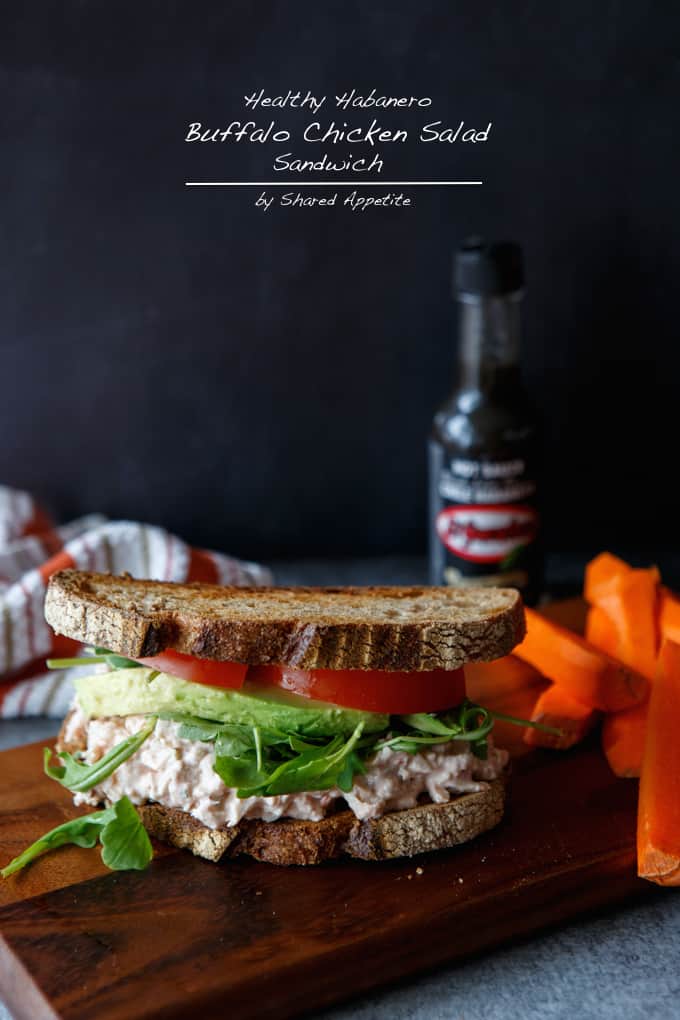 Sage and Prosciutto Stuffed Chicken with Orange-Sage Vinaigrette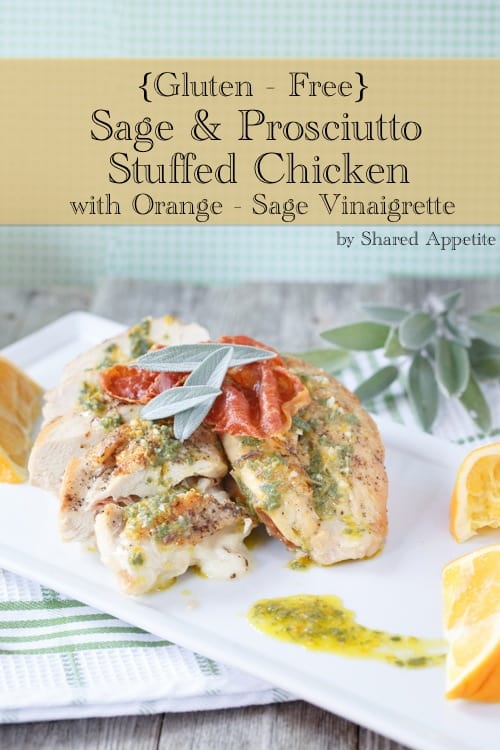 Bacon Wrapped Buffalo Chicken Jalapeno Poppers