This post for Healthy Korean Pork Burritos with Kimchi, Avocado, and Gochujang Aioli is sponsored by Flatout Bread. As always, all opinions and recipe are my own. Thanks for supporting the brands that support Shared Appetite!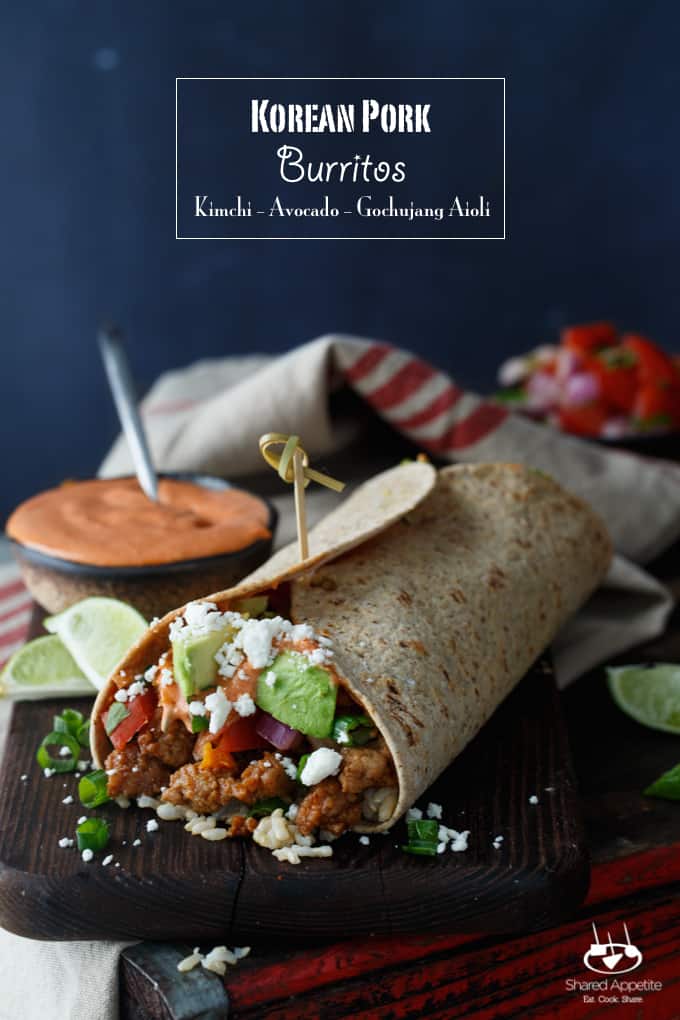 People are usually shocked when I tell them this, but I love Taco Bell. Yea yea yea... you can go on and on about how it's not real food and blah blah blah. But to be honest, it's a guilty pleasure and I just don't care. I love it. I have my standard classics when I order, but it's always awesome trying their new creations (which, by the way, you really have to give them credit for... they are continually creating new and inventive menu items).
In the months leading up to January, I was eating TB about once a week. It was glorious. But now that I'm working on a healthier me, it was time for a break. Long distance relationships rarely work and even though I'm staying away for now, I'll be back for a reward cheat day soon enough.
So what's a TB addict lover on a diet to do? Homemade creative burritos... with a more nutritious twist. These Healthy Korean Pork Burritos with Kimchi, Avocado, and Gochujang Aioli are packed with serious flavor. So much so that I temporarily forget all about TB.
Yea, they are that good.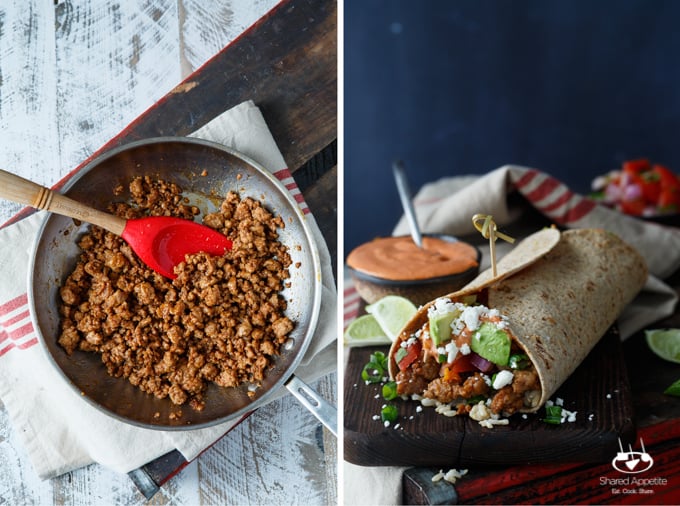 If you've never tried fusing Korean flavors with your standby Mexican/Tex-Mex favorites before, you gotta give it a whirl. It's the new peanut butter and jelly... a legit combo.
I fell in love with Korean-Mexican fusion after trying it out with two of my now-favorite food trucks in NYC: Korilla and Kimchi Taco. These guys do it up right. And I know I'm not alone. They've both earned quite the following... enough to get enough capital to open up permanent restaurants in the city. Boo-yah.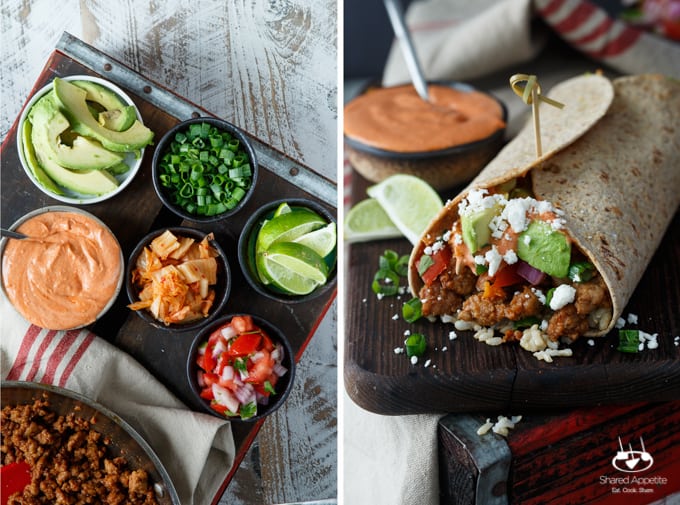 You'll see some familiar faces in this burrito. Brown rice (swap in some Kimchi Bacon Fried Rice for extra points). Pico de gallo and avocado. Some fresh lime and queso fresco.
And then some Korean twists... scallions, kimchi, a healthy gochujang aioli made with Greek yogurt instead of mayo or sour cream. By the way, if you've never had kimchi before, I think this is a great outlet to give it a try. I don't suggest eating it straight up out of the jar if you're a first timer. And gochujang... it's basically the Korean version of Sriracha. It's a bit funkier, has a greater depth of flavor, and I think you'll really dig the stuff.
Something else I've been obsessed with lately? Flatout Flatbread Wraps. These bad boys are not only seriously tasty, they are so much more nutritious than plain 'ole flour tortillas. The Light Original wraps, which I used here, are only 90 calories each, are high in fiber, low in sugar, and have 9 gram of protein!
I've been using Flatout Flatbread for wraps at lunch and dinner, breakfast burritos filled with eggs, cheese, and kale with a hit of hot sauce at breakfast, and they are the perfect vehicle for quesadillas and burritos (of course)!
You can find the vast lineup of Flatout Flatbread products in the deli section... and to find a store near you that carries Flatout, use their Flatout Finder!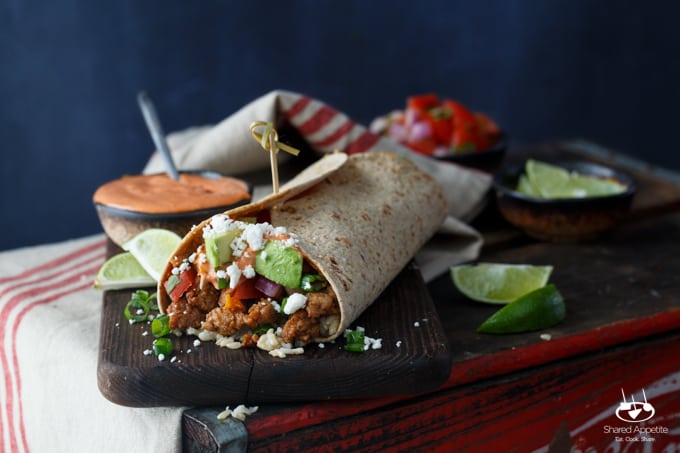 Looking for kimchi and gochujang? I'm personally a fan of MIL Kimchi
, which is a local product made in Brooklyn. And this is one of the top-rated ones... Sunchang Gochujang
.
Print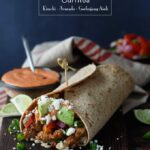 Healthy Korean Pork Burritos with Kimchi, Avocado, and Gochujang Aioli
---
Total Time:

30 minutes

Yield:

Serves 4
4

Flatout Flatbread Wraps

2 cups

cooked brown rice
Korean Pork (recipe below)

1 cup

kimchi, chopped

1

avocado, sliced

1

bunch scallions, chopped
Healthy Gochujang Aioli (recipe below)
Queso fresco, crumbled

1

lime, sliced into wedges
for the Korean Pork
¾

pound ground pork

1 tablespoon

olive oil

2 tablespoons

soy sauce

1 tablespoon

brown sugar

1 tablespoon

mirin

1 teaspoon

toasted sesame oil

1 teaspoon

gochujang

¼ teaspoon

garlic powder

¼ teaspoon

onion powder

¼ teaspoon

ginger powder
for the Healthy Gochujang Aioli
½ cup

plain Greek yogurt

1½ tablespoons

gochujang

⅛ teaspoon

paprika

⅛ teaspoon

garlic powder

⅛ teaspoon

onion powder
Kosher salt
---
Instructions
Top wraps with brown rice, Korean pork, kimchi, avocado, pico de gallo, scallions, healthy gochujang aioli, and crumbled queso fresco. Roll into a burrito, serve with lime wedges, and devour. Alternatively, place all ingredients on table and let your family create their own burrito!
for the Korean Pork
Combine soy sauce, brown sugar, mirin, toasted sesame oil, gochujang, garlic powder, onion powder, and ginger powder in a small bowl.
Heat olive oil a medium skillet over medium-high heat. Add pork and cook, stirring and breaking into bite-sized pieces, until browned and just cooked through. Add sauce and stir, cooking for about 2 minutes, until it creates a quick glaze on the pork. Remove from heat.
for the Healthy Gochujang Aioli
Combine all ingredients in a small bowl. Season with Kosher salt. Can be made ahead up to 3 days and refrigerated until ready to serve.
Prep Time:

20 mins

Cook Time:

10 mins
Healthy Korean Pork Burritos with Kimchi, Avocado, and Gochujang Aioli.
Need More Korean Flavor?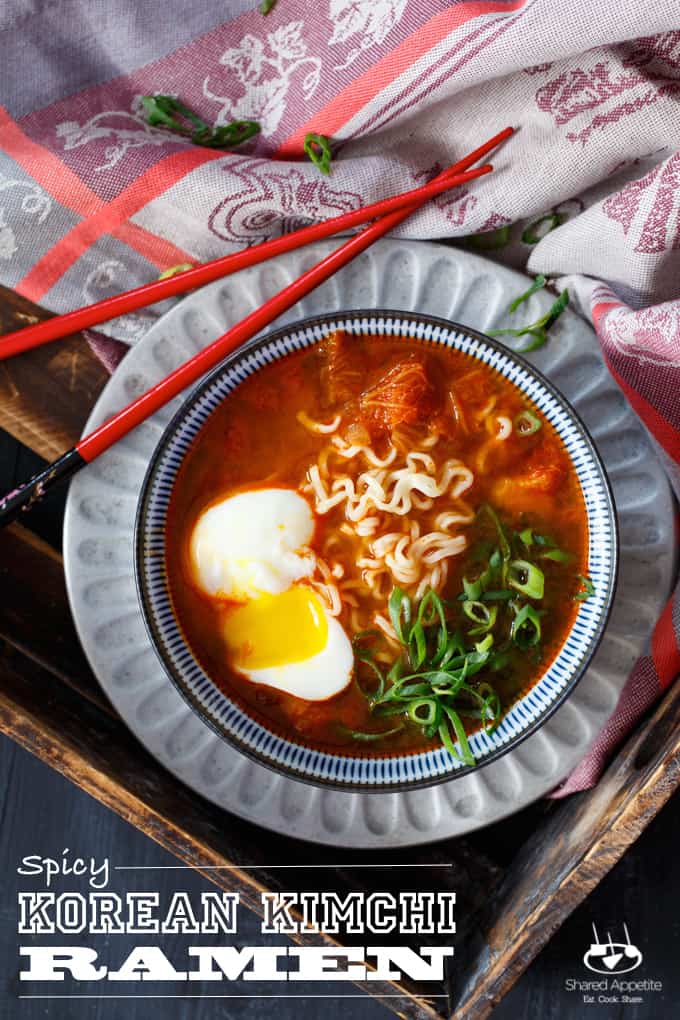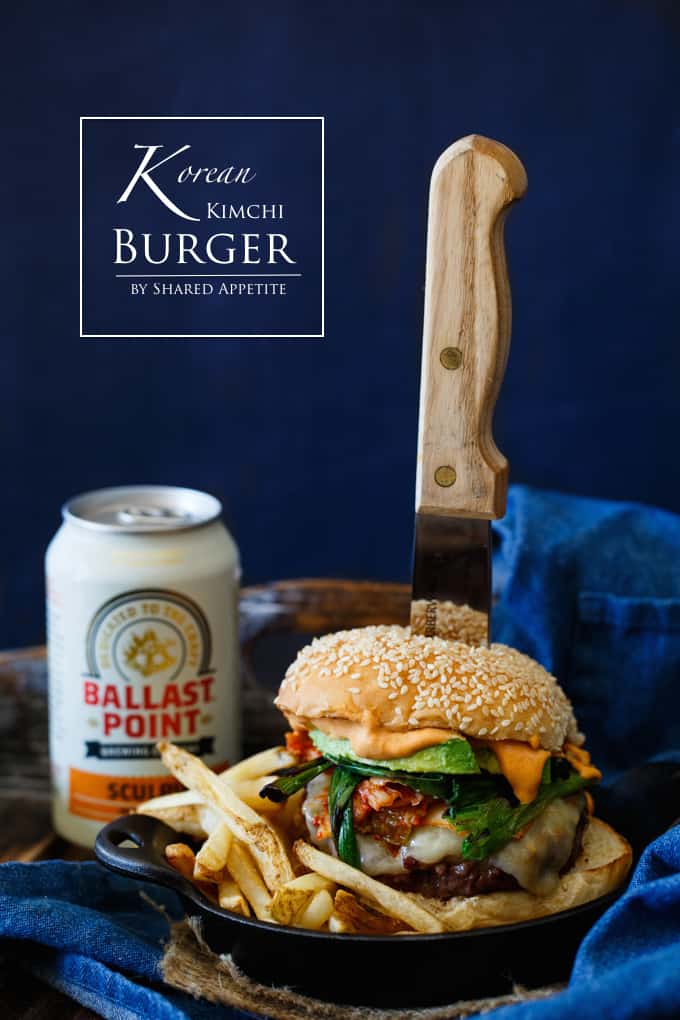 Korean Pork Sweet Potato Totchos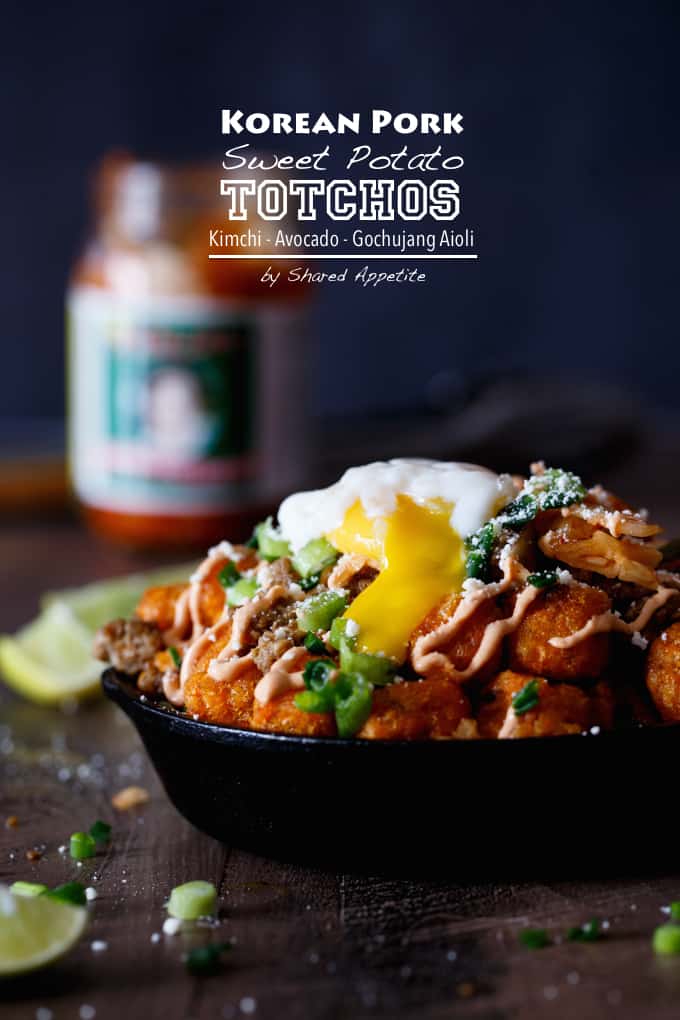 Korean Pork Sweet Potato Skins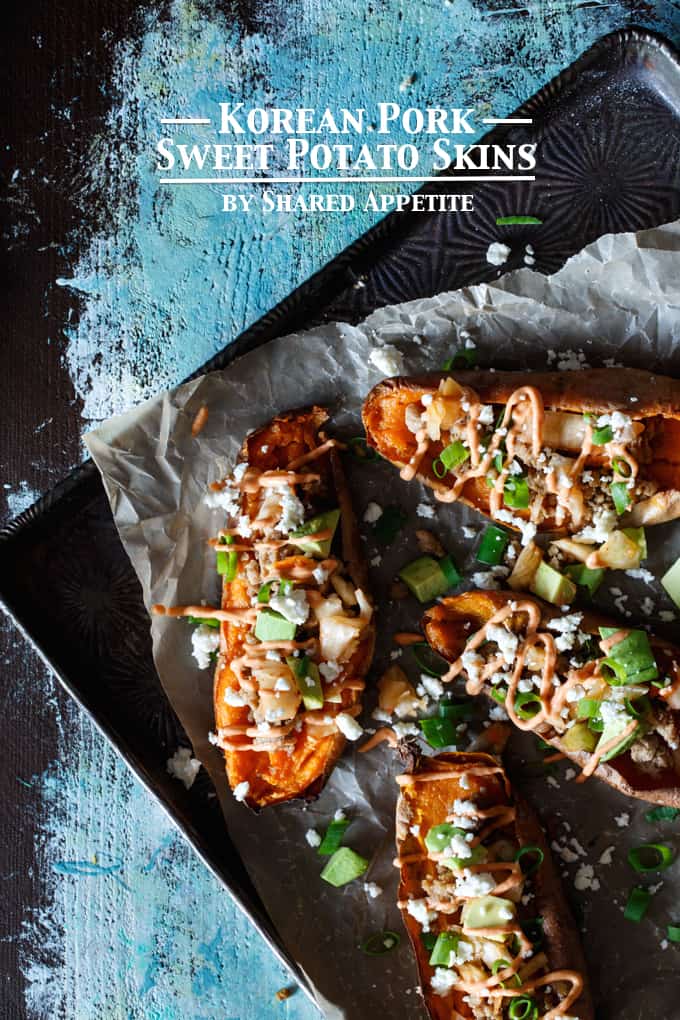 Korean Inspired Mexican Street Corn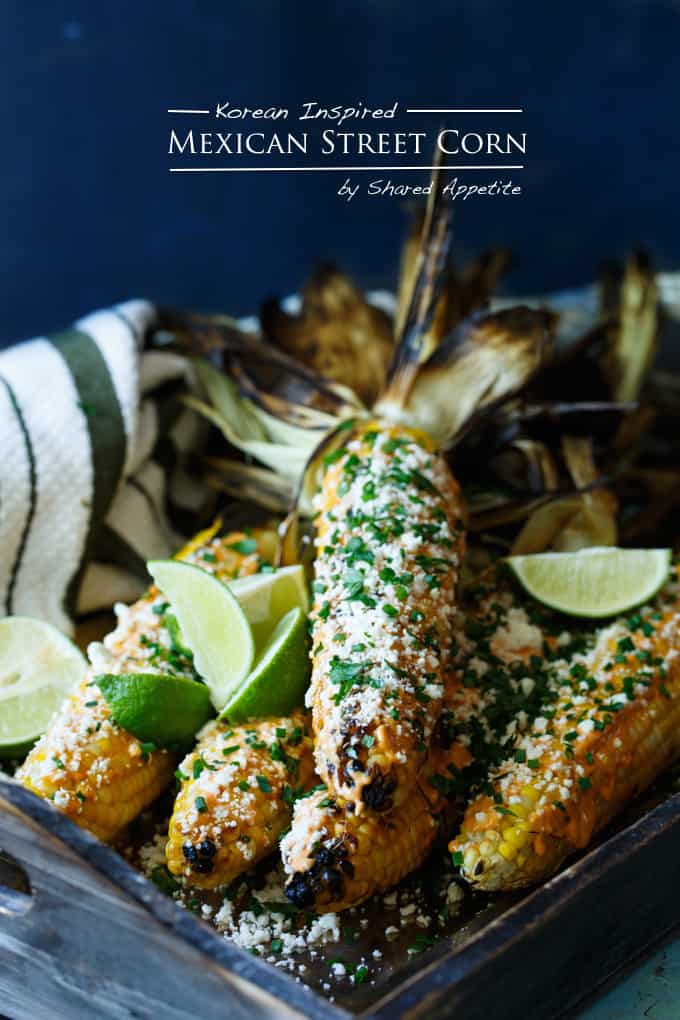 Korean Pork Spaghetti Squash Bowls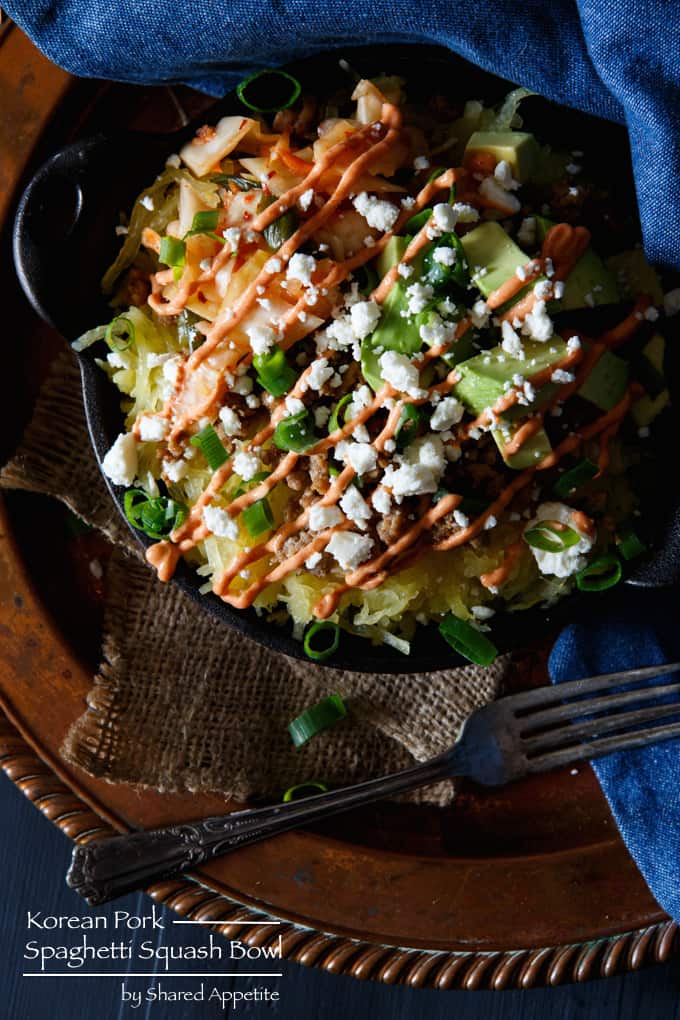 Slow Cooker Korean Chicken Sliders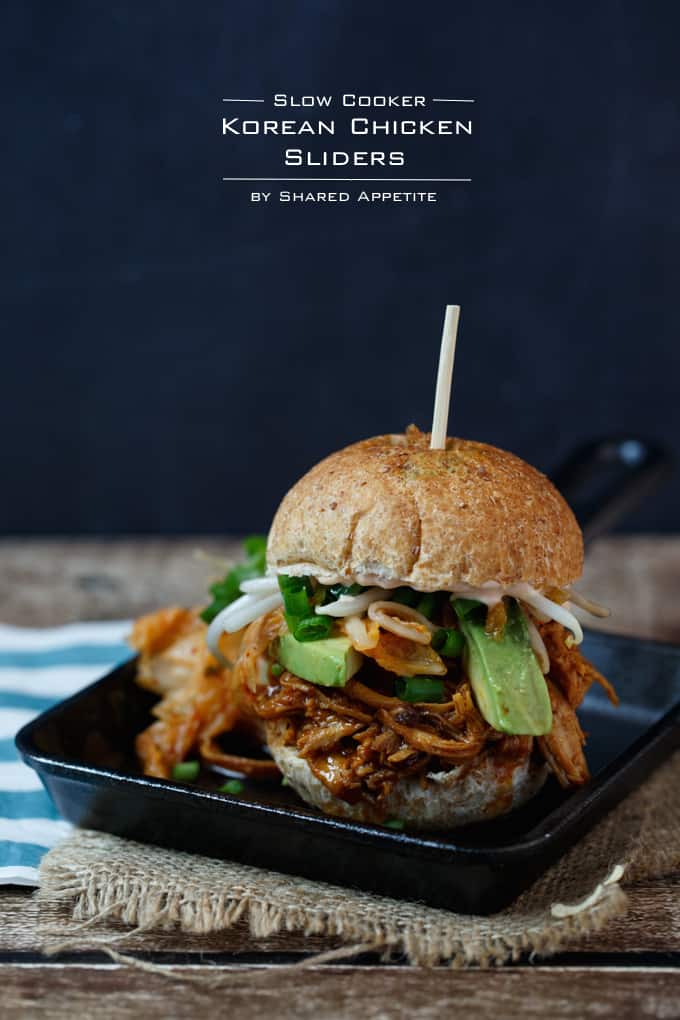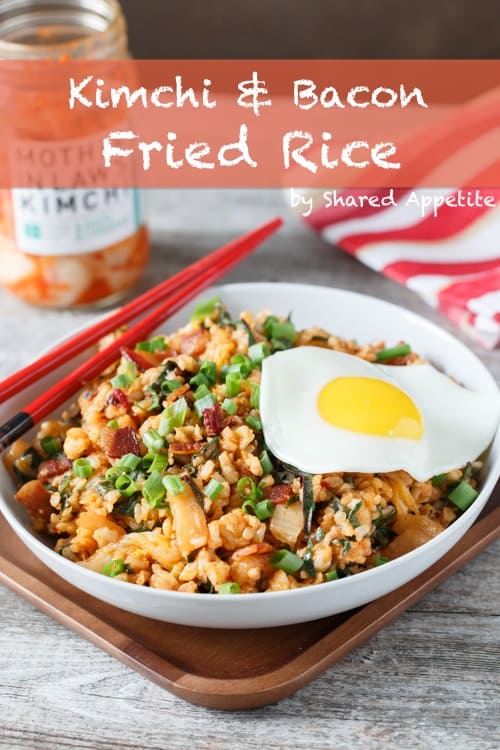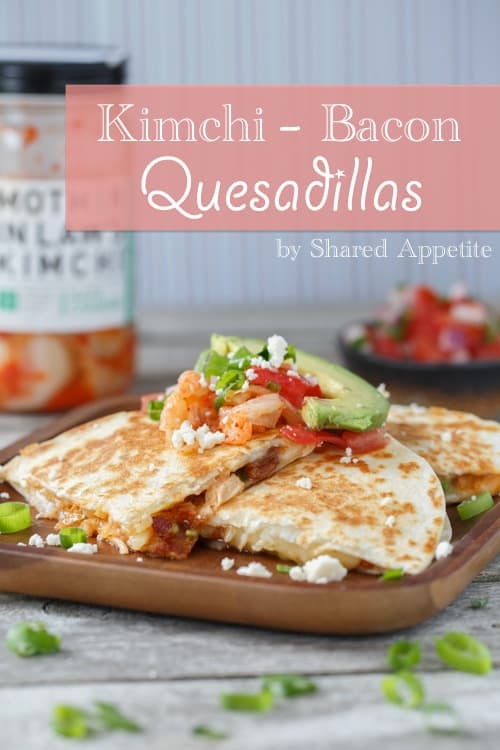 Korean Steak Tacos with Kimchi and Gochujang Aioli