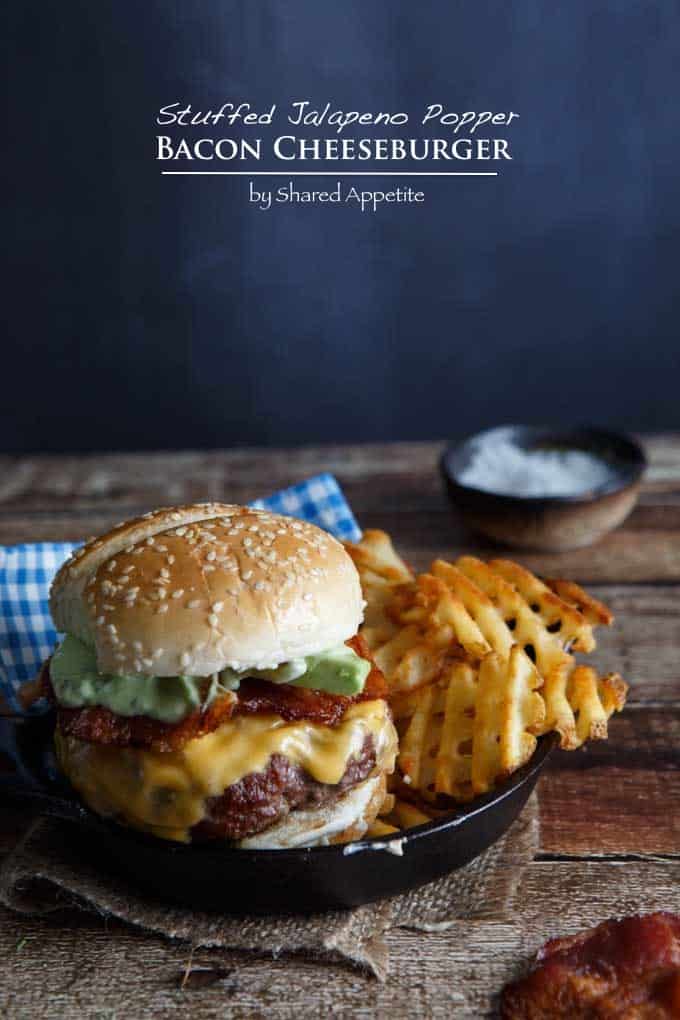 Jalapeno poppers are great. Burgers are too. But stuffing a bacon cheeseburger with the flavors of jalapeno poppers is simply pure bliss. Meet the Stuffed Jalapeno Popper Bacon Cheeseburger with Avocado-Jalpeno Ranch Dressing.
Things are looking a bit different up in here, huh?! You like it? I hope so. And even if you don't, can we just agree that we'll just play that whole game where you say you love it to my face even though silently your passing harsh judgements? Sweet. Thanks 🙂
Seriously though, I'm super pumped for the new digs. It's a site change that Tyler and I have been brainstorming about for a while now. We're still tweaking, adding, and fixing things... and as much as I'd love to take all sorts of credit for the new look, it's all Tyler. He's worked incrediby hard to make the new site happen. Virtual high fives for Tyler are welcomed and appreciated.
So guess who finally opened up his grill this weekend?! Woot. And guess who was out of propane exactly when he wanted to start grilling? Of course.
But nothing could keep me from this triumphant Stuffed Jalapeno Popper Bacon Cheeseburger. Nothing. It was all I could think about making. And devouring.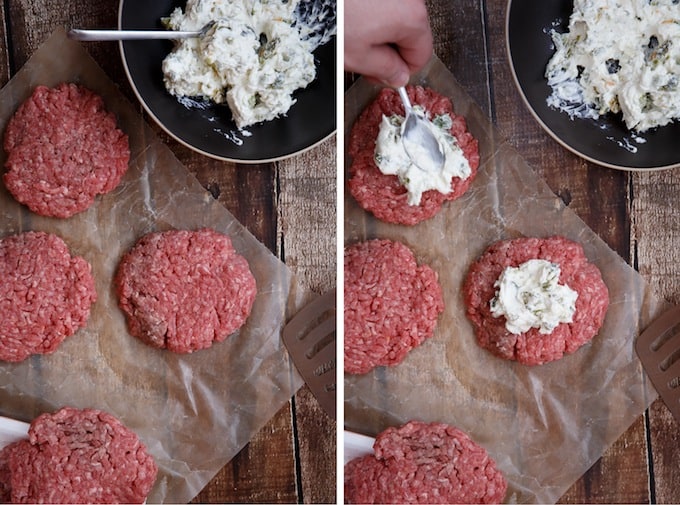 I don't even know where to start with this burger. It brings a tear to my eye just thinking about it. Wait, tears aren't manly.
I didn't tear. I just had something in my eye. Yea, that's it. Something in my eye.
This jalapeno popper bacon cheeseburger is pretty much as manly as it gets. Minus the whole avocado thing I guess. I'm not sure if that can be classified as super masculine. But I don't really care... because avocados rule.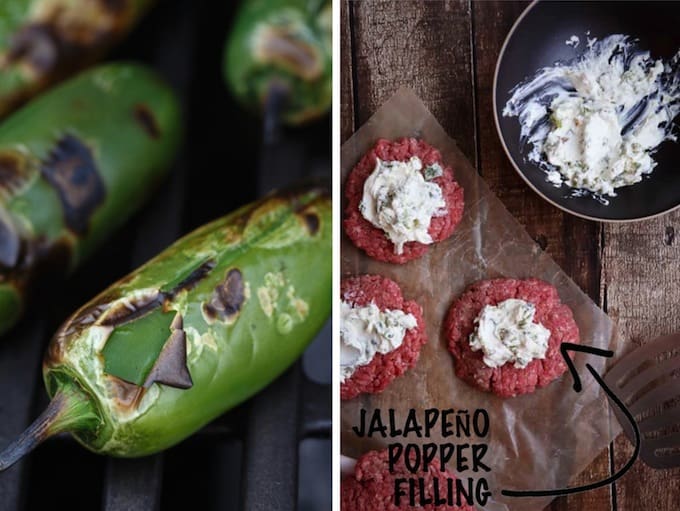 So this burger. It's stuffed with roasted jalapenos and Philly cream cheese.
Then it's topped with Kraft sharp cheddar natural slices, thick-cut bacon, and some avocado.
And smothered with avocado-jalapeno ranch dressing.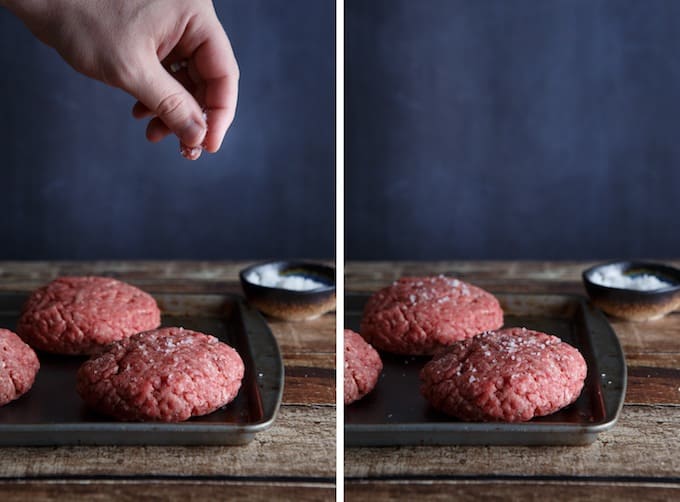 Big moment on the blog, people. You've just witnessed history. This is the very first photo on Shared Appetite featuring my hand.
Thank you wireless remote trigger
.
So, tell me. Do I have a career as a hand model? Maybe this can be the first step in finally finding my hand twin. Joey Tribbiani style.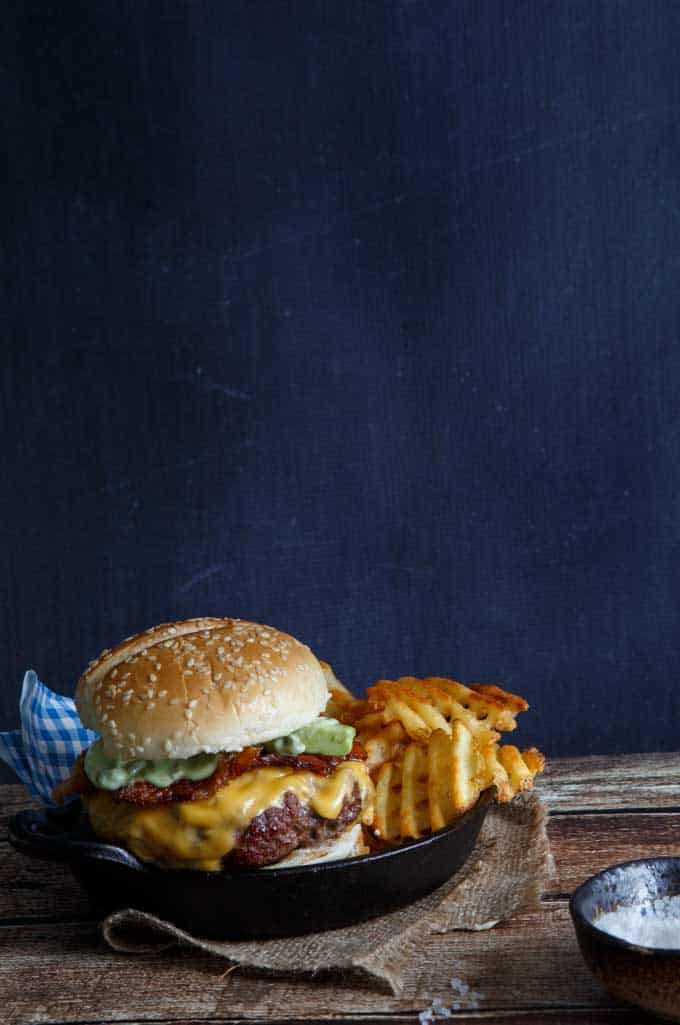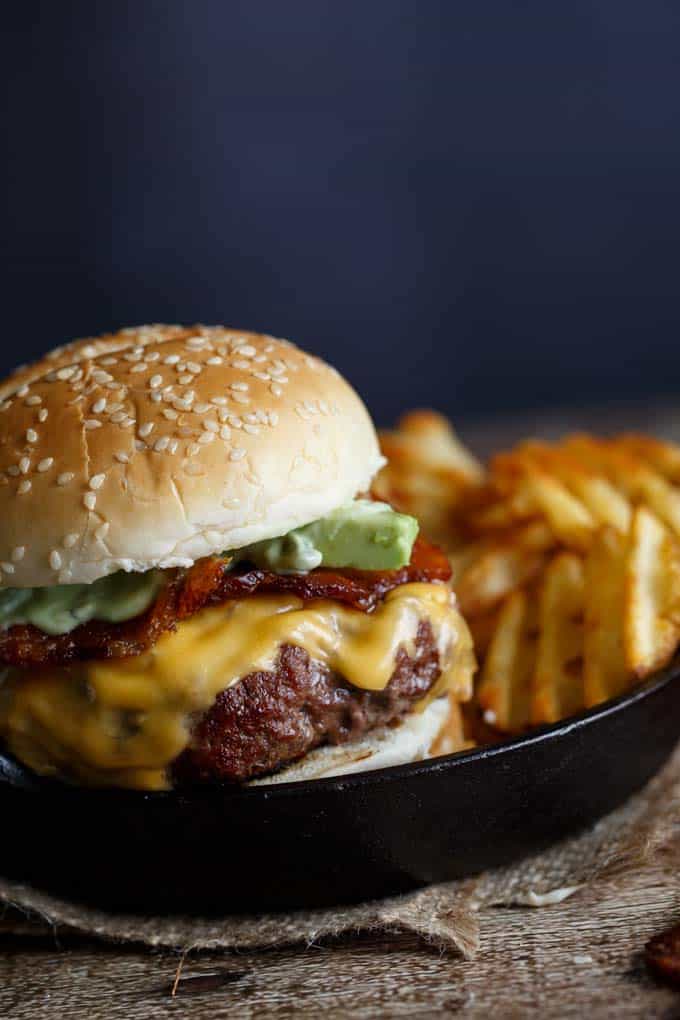 Print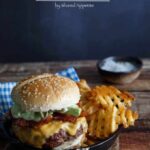 Stuffed Jalapeno Popper Bacon Cheeseburger
---
Total Time:

30 minutes

Yield:

4

1

x
4

jalapenos

4 ounces

cream cheese, softened to room temperature

1 ½

pounds ground beef (preferable

80/20

blend)
Kosher salt

8

strips thick-cut bacon, cooked until crispy

4

slices cheddar cheese

4

hamburger buns

1

avocado, sliced
for the Avocado-Jalapeno Ranch Dressing

1

avocado

½ cup

ranch dressing
---
Instructions
Heat grill to medium-high heat. Grill jalapenos, turning as needed, until they are charred and blistered all over, about 7-8 minutes. Place jalapenos in a bowl and cover with plastic wrap for about 10 minutes to loosen skins. Peel off skin, cut in half, and remove seeds from jalapenos.
Chop roasted jalapenos and add half of them to the cream cheese (reserve rest for dressing). Mix well to combine.
Divide and form the beef into 8 equal pattties. Place ¼ of the jalapeno - cream cheese mixture onto 4 of the patties, and then top with the remaining 4 plain patties. Completely pinch sides closed to seal in the mixture and reform patties.
Season generously with Kosher salt.
Grill burgers over medium-high heat with grill-lid closed until cooked to desired doneness, about 3-6 minutes per side (brushing the grill first with a little bit of oil will prevent burgers from sticking). During the last minute of cooking, top each burger with cheddar cheese slice.
Assemble burgers on buns with bacon, avocado slices, and the avocado-jalapeno ranch dressing. Devour immediately.
for the Avocado-Jalapeno Ranch Dressing
Combine 1 avocado with ranch dressing in a food processor until smooth. Stir in remaining roasted jalapenos.
Prep Time:

15 mins

Cook Time:

15 mins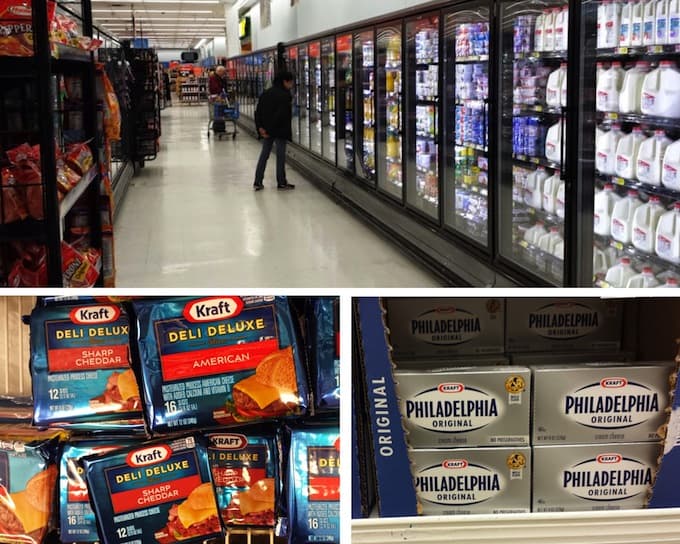 I picked up all the Kraft essentials at Walmart: ranch dressing, sharp cheddar cheese slices, and cream cheese. #SayCheeseburger #Collective Bias