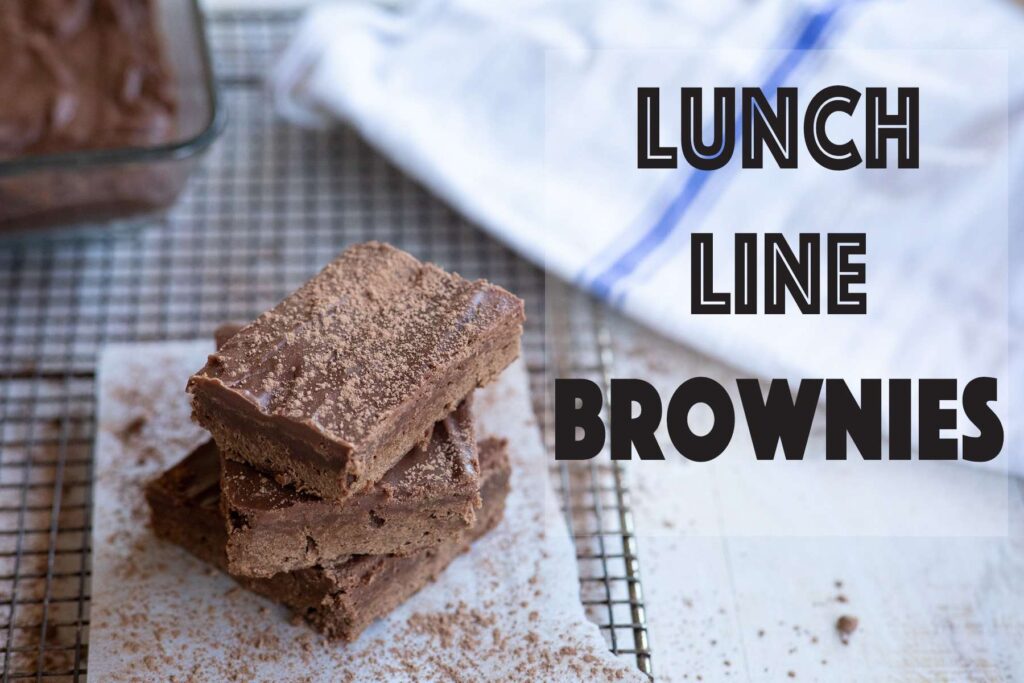 As social distancing continues, so does our urge to bake. And also our urge to eat everything we bake. So, in our quest to eat all the sweets, we decided a brownie would be a good next step. A soft, fudged, iced brownie to be exact.
When these brownies came out of the oven, I realized they were very similar to the brownies we would get in the lunch line at school if you were lucky enough to have an extra dollar or two. Or maybe closer to the Little Debbie's snack cakes we would eat when we got home, the price instead for a whole package costing an extra dollar or two.
Either way, these brownies will be a great addition to your quarantine baking roster. Extra dollars may not be required in this case, however, extra chocolate could be a different story...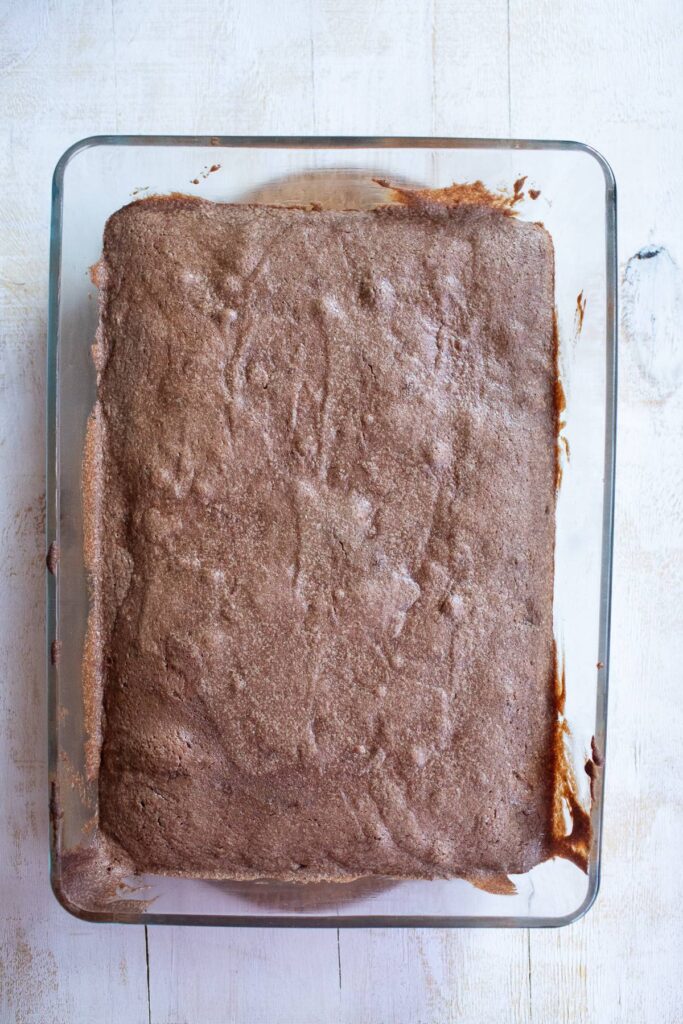 Add frosting a few minutes after the brownies come out of the oven.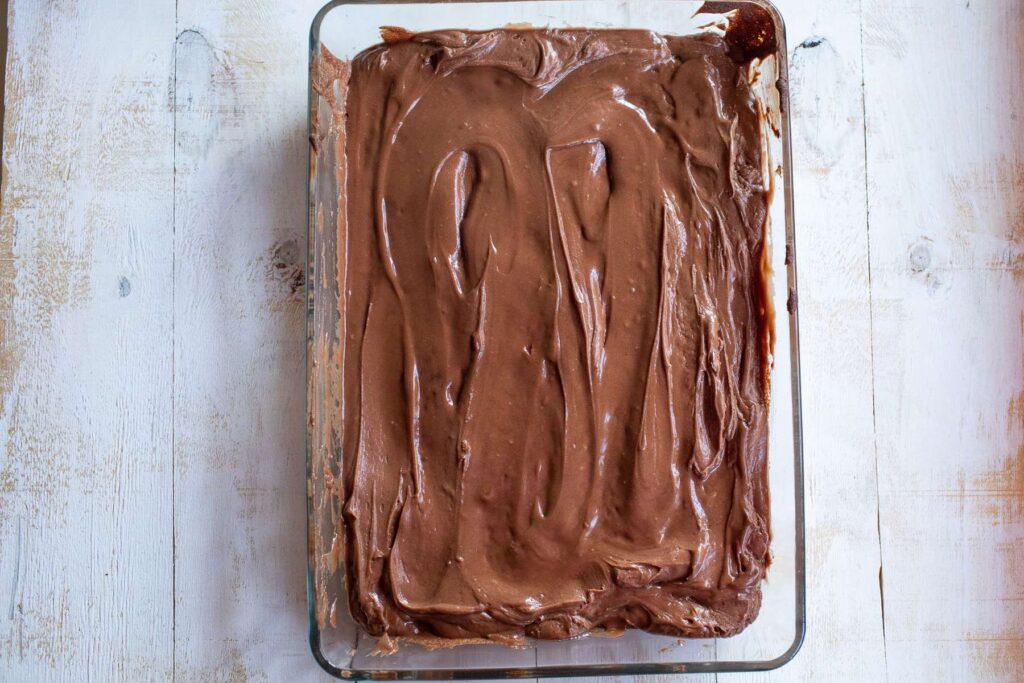 Keep in mind the frosting should melt into the brownies.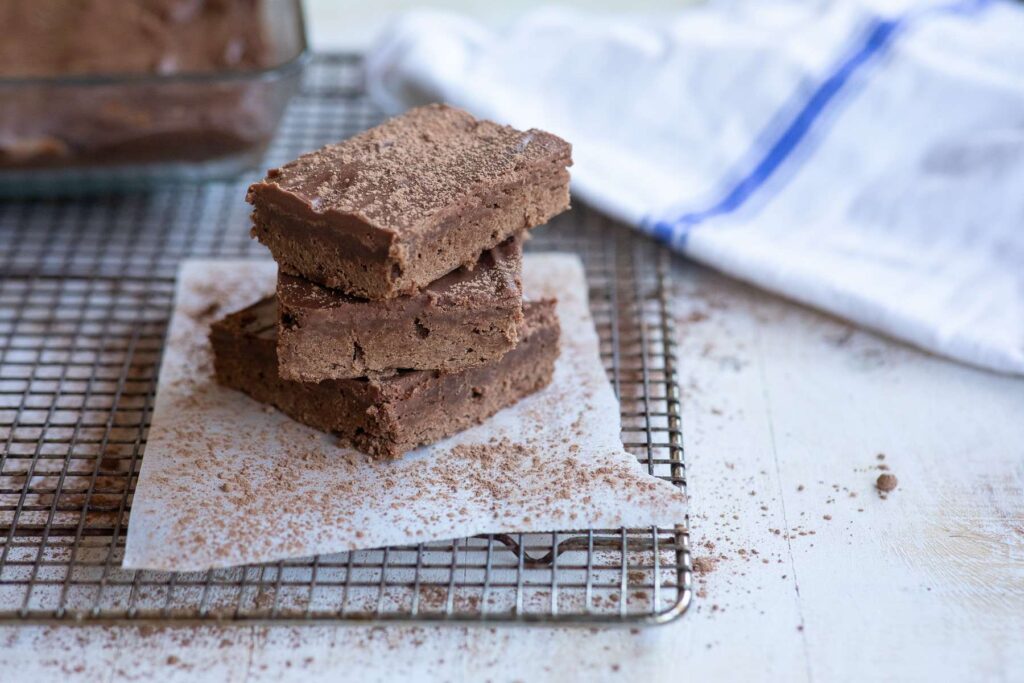 Print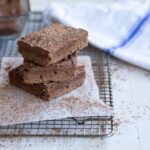 Lunch Line Brownies
---
Description
These are just like the brownies I would get in grade school.
---
The Brownies
1 cup

of room temperature butter

½ cup

 cocoa powder

4

eggs

1 ½ tablespoon

vanilla

2 cups

granulated sugar

2 ¼ cups

all purpose flour

¼ cup

of hershey's fudge ( or any other type of liquid fudge sauce )
Frosting
¼ cup

of  room temperature butter

¼ cup

milk

2 ½ cups

powdered sugar

¼ cup

cocoa powder
---
Instructions
Pre heat the oven to 350f
Mix the butter and cocoa powder in a stand mixer until there are no lumps
Add eggs one at a time until they are incorporated
Add vanilla extract
Add sugar and whip until incorporated
Mix on slow and add flour in small amounts
Butter a 9×13 pan
For the frosting; beat the cocoa powder and butter until incorporated, then add milk and powdered sugar until it looks like frosting.
Put the brownies in the oven for 20-25 minutes. Check the center before you take them out.
Once the brownies are out of the oven wait a few minutes before adding the frosting.
Wait until they are cool before cutting them.