New York takes its pizza seriously.  Ask any New Yorker where to find a good slice of pizza, and they can probably rattle off a list of places.  In Manhattan, there seems to be a pizzeria on every corner, and many of those places pump out some really great pizza.  Although there are some definite icons in the "NY Pizza world", I recently visited a relative newbie in the mix: Artichoke Basille's Pizzeria.  Although not a traditional pizza joint, Artichoke's serves up some very delicious slices of pizza.
Francis Garcia and Sal Basille opened up the first Artichoke Basille's Pizzeria in 2008 on 14th street in the East Village.  Their popularity soon rose and in 2010 they opened up two more locations, one in Chelsea and one in Greenwich Village.  I visited their Greenwich Village location (111 MacDougal St, just down the block from Bleeker St), which has been an eating hotspot for Asheley and I in recent months.
First off, you have to get a chuckle out of the leg lamp from A Christmas Story they have in the place, which sets the laid-back tone of this pizzeria...
Both the interior and menu is quite small.  With only one counter-top and a handful of stools, you may just find yourself enjoying your slice standing up somewhere on MacDougal Street... or you could always take the brief walk to Washington Square and enjoy your slice while people watching.  For the menu of slices, you have a choice of Margherita, Sicilian, Crab, Meatball, or the signature Artichoke.  Asheley and I tried both their Artichoke slice and Margherita slice.
The margherita slice was absolutely delicious.  Although it had a hefty $4 price tag, the slice is pretty big and is covered with high quality ingredients.  The crust is very thin and crispy, which Asheley really loves.  Personally, I like the combination of a crispy crunch exterior and a chewy tender interior, but the flavors of this pizza far outweighed the lack of chew in the crust.  The slice wasn't too greasy, and had a delicious sauce, fresh basil, and a mixture of cheeses: definitely mozzarella and some other sort of cheese that gave it a distinctive delicious flavor.
The artichoke pizza ($4.50) is not for the faint-hearted.  A huge slice of creamy-cheesy goodness, this slice is very filling.  The crust on the artichoke pizza is much thicker, which makes sense since it has to stand up to the hefty and heavy toppings.  It had a nice crisp crust with that tender chew that I like.  This slice featured flavors of garlic, spinach, and artichokes in a heavy cream sauce, topped with mozzarella cheese.
Best surprise of the meal: check-in with foursquare on your smart phone and show the employee... you get a  free can soda with purchase of a slice of pizza!
You may want to also check out...
The Top 10 Foods You Have To Eat In NYC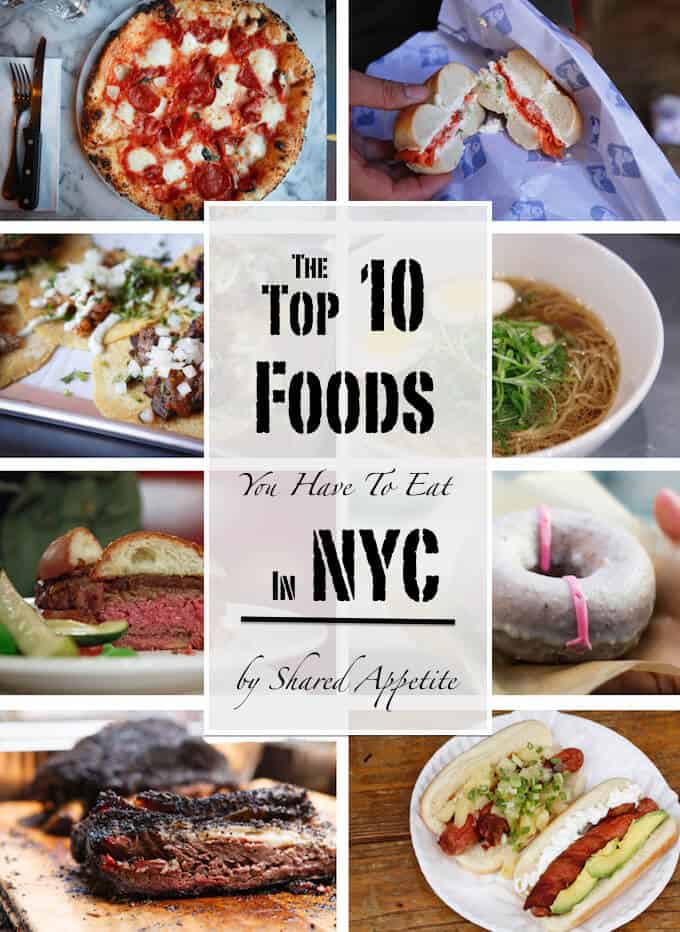 The 10 Best Ice Cream and Frozen Treats in NYC