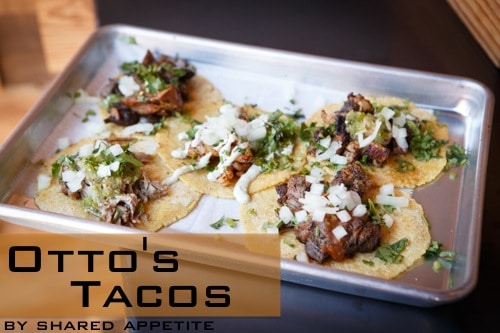 I'm officially hooked on House of Cards. I've been trying to finish this post for the past couple of days, but kept getting sidetracked by watching just one more episode. Asheley is totally not a fan of the show, which means that when she is at work, I frantically try to watch as many episodes as I can possible pack in.
A smooth, seamless transition to something else I'm obsessed with lately.
Otto's Tacos. There are few joys on this planet more substantial and perfect than the taco. And even in a city full of places slinging out these irresitible bundles of bliss, Otto's Tacos just may be one of my favorites. Actually, it is. It is one of my favorites. It's earned that coveted spot.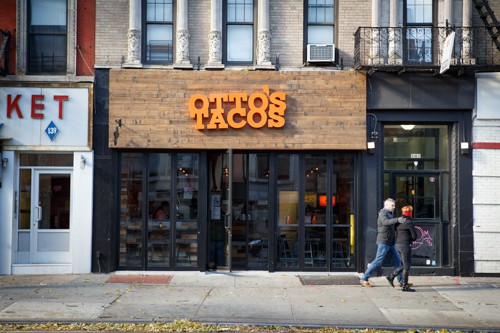 On a side note, the Lower East Side has probably been my top culinary happy place in NYC for the past year or two. But I have to say, the East Village is looking pretty good for taking a clear and solid takeover of that title.
So, Otto's Tacos. Yea, it's pretty darn great.
How great?
Thanks for asking. Typically, Californians know tacos. And they are pretty darn particular. Most taco joints in the city are slammed and ripped apart by their derisive rhetoric. And although I'm not really a fan of Yelp (that's a conversation for a different day), most people agree that Otto's Tacos are legit. Even the Californians.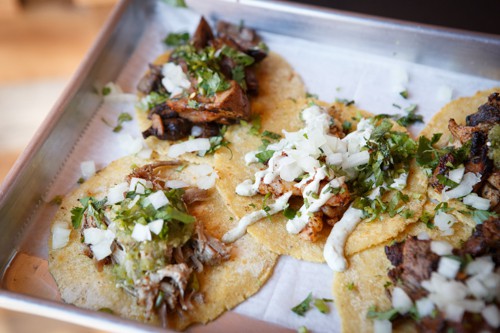 So let's talk tacos.
These puppies are fresh. Real fresh.
All the tortillas are made in-house on the extremely cool tortilla-making machine at the front of the taqueria. And typically you see corn tortillas being doubled up in order to provide adequate structure to the inner fillings. Nuh-uh. Not here at Otto's. Although on the small side (about 5" in diameter), the thicker-than-normal tortillas only require a single appearance per taco.
If we're being completely honest with each other, I'm not a huge fan of corn tortillas. Flour is my preference. But these corn tortillas are something special.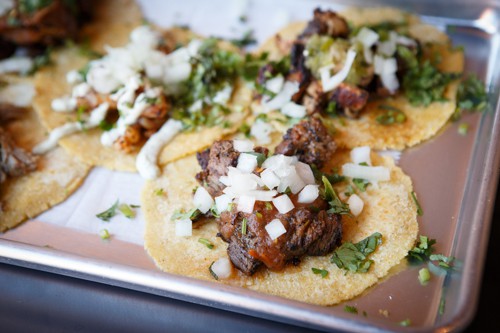 And yea, everything else is also made fresh, from scratch, daily in-house. The salsas. The guac. The marinades. And it's high quality stuff.
The tacos are about $3 a piece, and you'll probably need 3 to constitute a full meal. Each one is topped with onions, cilantro, and one of their salsas. And if you're rolling deep during your visit, feel free to add on guac to each taco for $.35 each. It's worth it. So $10 for a meal. That's pretty reasonable, isn't it?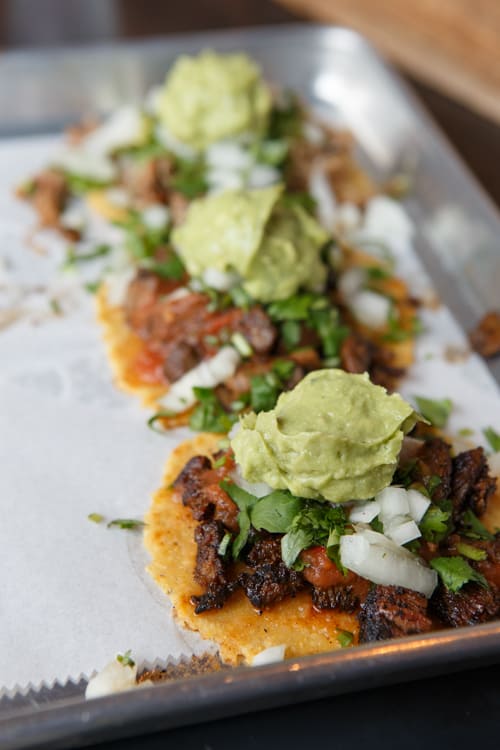 You have 5 filling options. The chicken and carne asada are both great and fully enjoyable. The carnitas is probably an even better choice, considering its incredible juicy tenderness.
Normally vegetarian options are throwaways. But not here. The mushrooms are hearty, woodsy, and full of flavor. A solid choice even for meat lovers like myself.
The shrimp just might be my favorite, even though I'm not what you would consider a shrimp fan. That serrano cream is so good.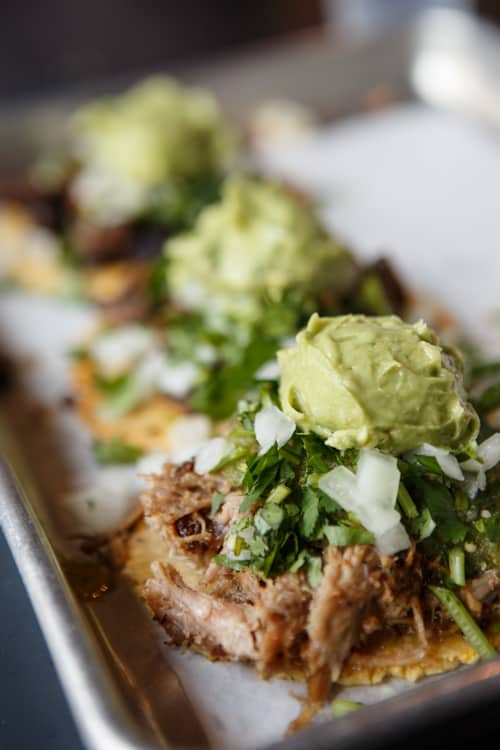 I'm really looking forward to going to Otto's Tacos for years to come, so you better get there and support this place. And I dare you not to enjoy the heck out of those tacos.
Oh, and grab a Mexican Coke while you're there. It makes the taco-eating experience even more enjoyable 🙂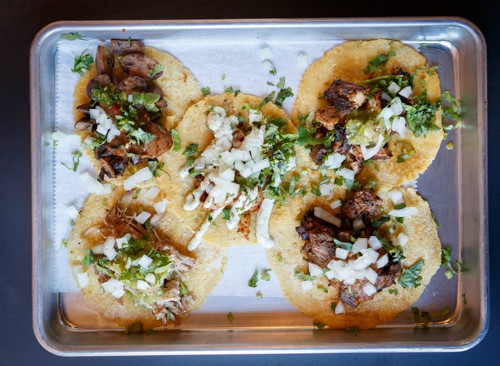 141 2nd Ave (between St Marks Place & 9th Street) New York, NY 10003 (East Village) 646-678-4018
You may want to also check out...
The Top 10 Foods You Have To Eat In NYC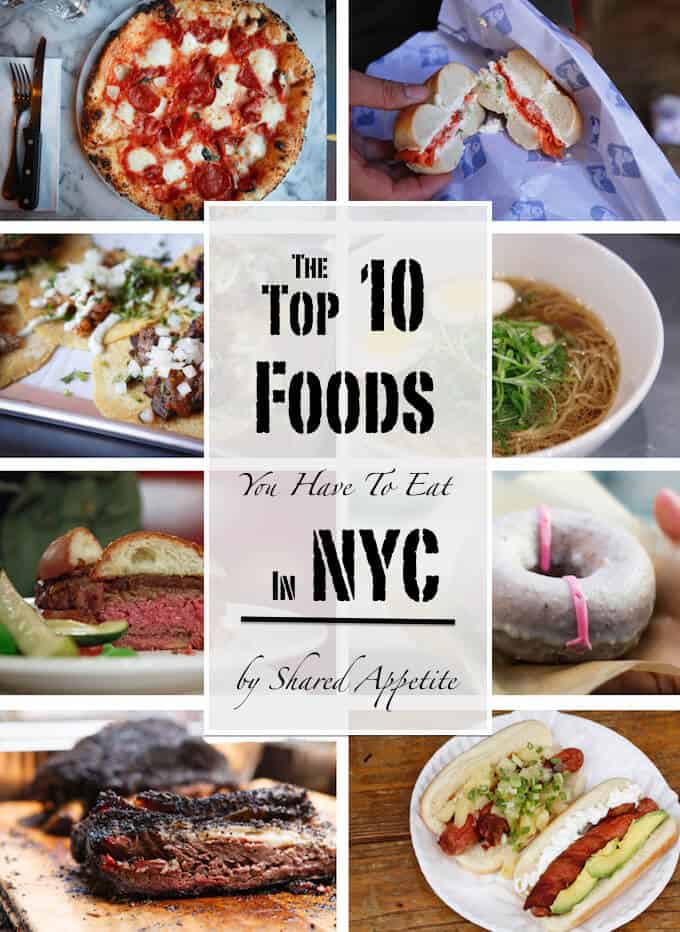 The 10 Best Ice Cream and Frozen Treats in NYC