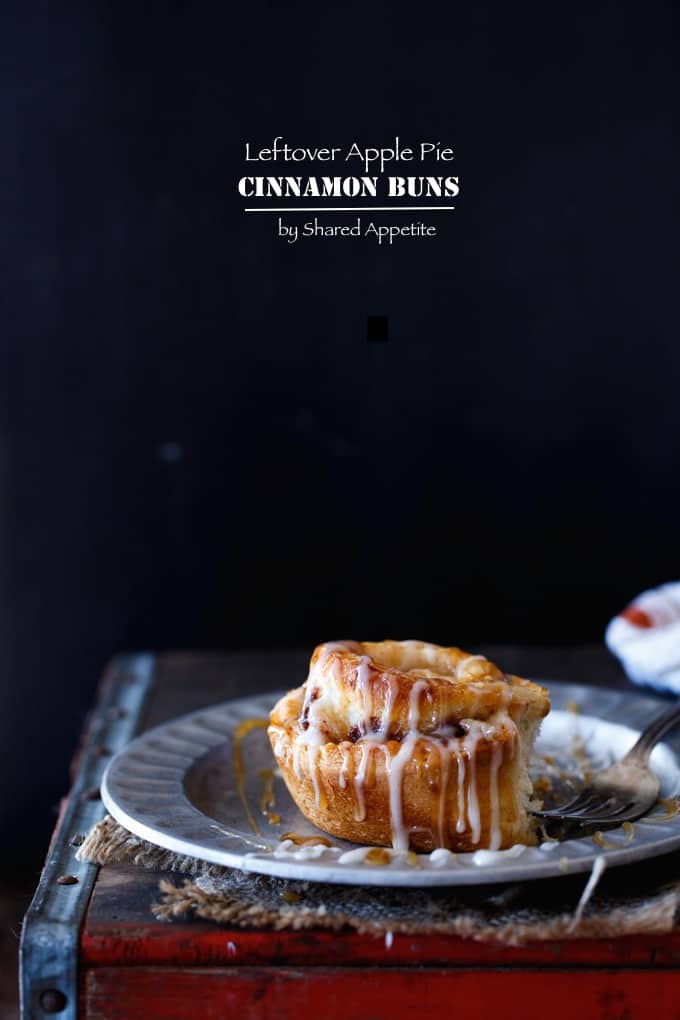 Have leftover Thanksgiving pies? Put them to good use at Friday morning breakfast with these quick and easy Leftover Apple Pie Cinnamon Buns!
I know. Leftover apple pie? Hahahahahaha... that's a good one. There won't be any leftover apple pie.
I hear ya. But hey, if your family is anything like mine, there will be approximately 427 desserts on the table this Thanksgiving and everyone will have already unbuttoned their pants from the main event. Except me. I'll be in sweatpants at this point (the elastic band is key, as it expands with my gluttonous Thanksgiving stomach).
We want to try all the desserts, so we take a little tiny bit of this and a sliver of that. And always... there is always leftover pie. Always.
And when I wake up the next morning, my mind always goes to that darn pie. I have a major sweet tooth. Sweet teeth actually. That's how much I like dessert. I have multiple sweet tooths.
So what's a guy to do? Put apple pie inside of cinnamon buns. Because then his wife can't yell at him for eating dessert for breakfast. #winning
Ladies and gentlemen, I present to you... Leftover Apple Pie Cinnamon Buns.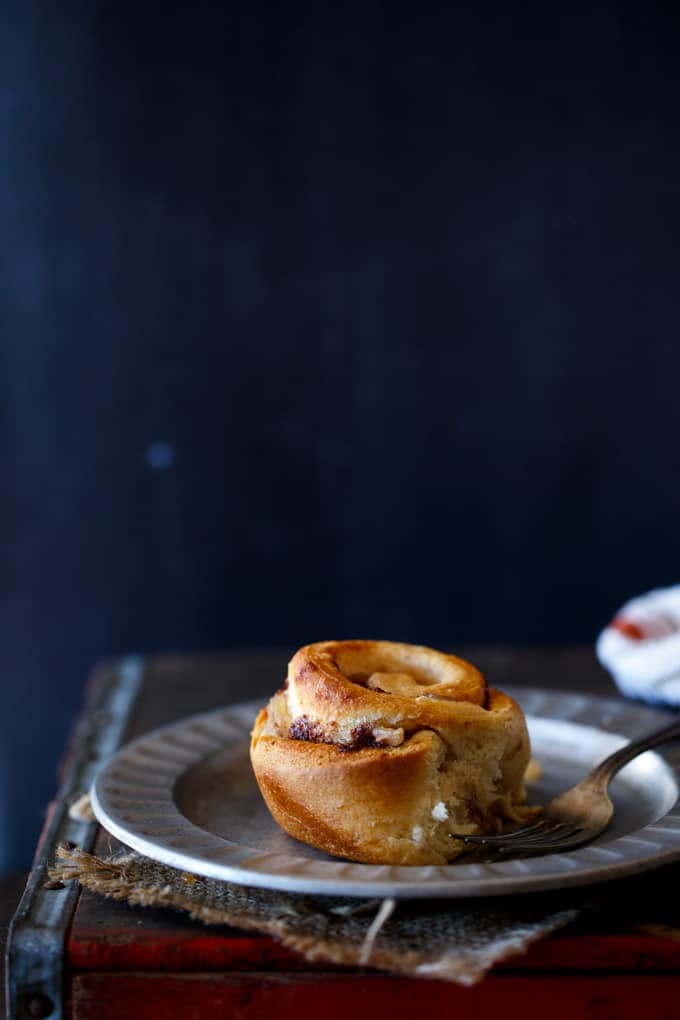 And listen, you can totally use any pie you want. Feel free to stuff yo' buns with whatever goodness you have lying around. Make 'em Leftover Thanksgiving Cinnamon Buns.
I'm just a huge fan of apple pie... thus the Leftover Apple Pie Cinnamon Buns.
Yes. I did use store-bought cinnamon rolls. Because really, who wants to make from-scratch cinnamon buns the day after an all-day cooking and eating marathon. I'm all about convenience (and pie) on Friday morning.
Happy Thanksgiving y'all!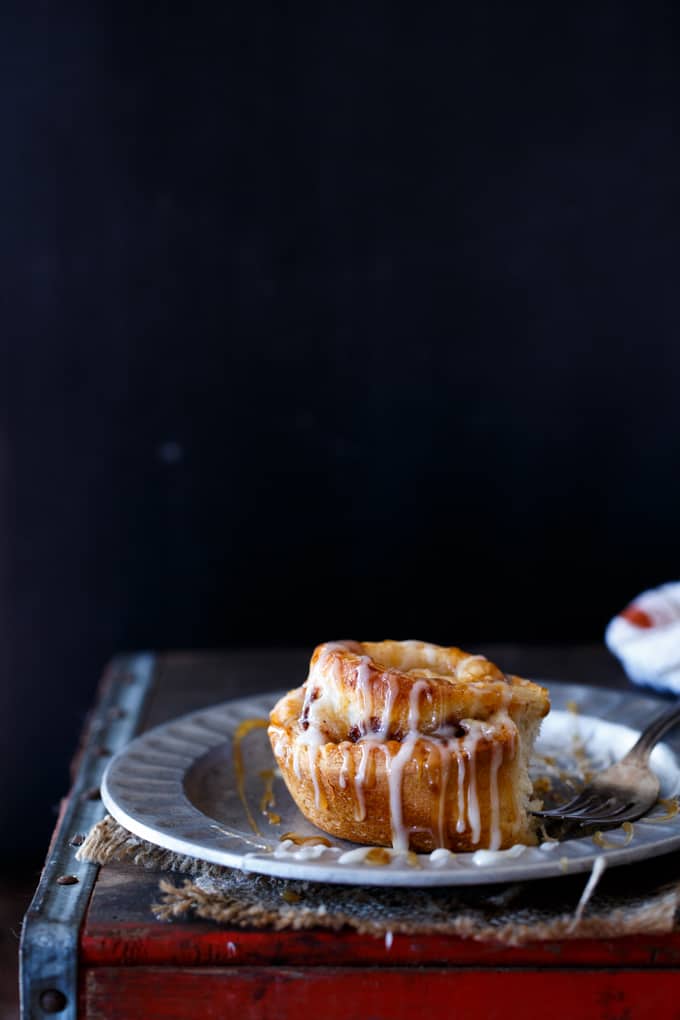 Print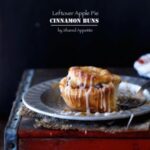 Leftover Apple Pie Cinnamon Buns
---
Total Time:

20 minutes

Yield:

4

-6

1

x
1

tube store-bought cinnamon roll dough (i.e. Pillsbury, etc)*

2

slices leftover apple pie
Glaze, optional (but really not that optional)
Caramel sauce, optional
for the Glaze
1 cup

confectioners' sugar

1 tablespoon

butter, melted

½ teaspoon

vanilla

½

-

1

tablespoon milk
---
Instructions
Preheat oven as directed on tube of cinnamon roll dough. Remove filling from slices of pie and reserve the crust for snacking. Chop up any large pieces of apple and place filling in small bowl.
Carefully unroll cinnamon buns from tube and spread apple pie filling in the center of each strip of dough. Although it's tempting, try not to overstuff with pie filling or else it will be more difficult to re-roll.
Re-roll cinnamon buns and place in a lightly greased pie plate. Bake as directed on the tube of cinnamon rolls.
Your tube of cinnamon rolls might have included icing. If so, feel free to use. If not, whip up some glaze and drizzle the heck out of it on top of the cinnamon rolls. For extra indulgence, feel free to put some caramel sauce on top too.
for the Glaze
In a small bowl, combine sugar, butter, and vanilla. Stir in milk slowly, until the desired glaze consistency is reached.
Prep Time:

5 mins

Cook Time:

15 mins