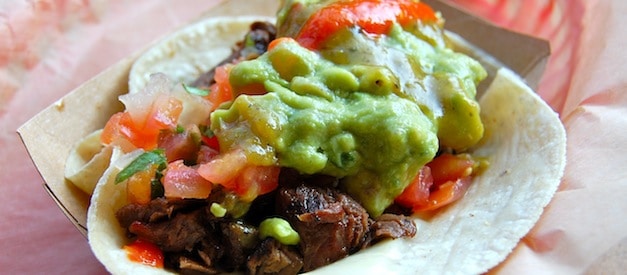 Narrowing down my favorite food(s) is near impossible.  However, on any given day if you asked me if I would be in the mood for some tacos, the answer will always be yes.  I've always loved tacos.  And yes I'll admit it, and judge me as you may and probably should, I'm even a sucker for some of those chains (Chipotle or Taco Bell anyone?).  There is no shortage of taco-eating opportunities while in NYC.  I have some favorites, including the mini-beef tacos at Suenos and the tacos at one of my favorite food trucks Kimchi Taco.  Another favorite?  That's a no-brainer... especially when I'm in the mood for tacos in Greenwich Village: Dos Toros!
With additional locations in Union Square and the Upper East Side, Californian-native owners (and brothers) Leo and Oliver Kremer know tacos.  Inspiration for Dos Toros Taqueria came from their favorite hometown taco shop Gordo Taqueria, where the brothers were frequent customers.  Those West-Coast roots stuck with the Kremer brothers here in NYC, making appearances at Dos Toros in the menu, sustainability practices, and even decor.  They focus on high-quality ingredients that are local and fresh.  The food is served with biodegradable corn-based utensils and compostable paper goods.  Another plus, the friendly crew composts kitchen food waste and recycle all bottles/cans.  The tables, chairs and countertops... they are all made of reclaimed or sustainable wood.  No wonder why Food and Wine Magazine calls Dos Toros "simple, fresh, and sustainable".
You can check out the vibe of Dos Toros in the photo below.  If you look closely, you might even be able to hear the instrumental funk soundtrack, each song hand-picked by the owner brothers.  The front of the taqueria opens up when weather allows, which I really enjoyed during my last visit.  There is nothing better than eating a taco while people watching.
The menu, posted on large boards above the ordering counter (similar to the set-up at Chipotle) is short and sweet.  Choose your eating vehicle: burrito/burrito plate ($8), taco ($4), or quesadilla ($7), protein: pork, chicken, or steak,  and then add whatever fixings you'd like as you move down the line.  They will ask you if you want guacamole.  The correct answer is yes.  Absolutely and enthusiastically yes.  Now, if you read my post for The Best Guacamole Recipe, , you know about the usual disdain I have for restaurant-made guacamole.  Dos Toros guacamole, however, is an exception to that generality.  It is totally delicious!
I've been to Dos Toros a handful of times at this point, making it a point to stop in for a taco each time Asheley and I eat our way around the village.  Although a bit on the expensive side at $4 per taco ($5 with guacamole), I don't mind the splurge for the fresh deliciousness enjoyed.  Besides, just eating a taco still gives me room to enjoy some of the other food I typically enjoy while strolling the village, including Artichoke's Pizza and Molly's Cupcakes.  If you are worried about the best value for your dollar, the burrito is definitely the way to go.
So what makes the tacos at Dos Toros so awesome?  Well, it come down to the superb ingredients they use and the care the staff takes in the taco construction.  I've had both the carnitas (pork) and carne asada (steak) taco... Let's break it down:
[list style="red"]
The corn tortillas come from a place in Queens called Tortillería Nixtamal, where they grind their own corn.  The tortillas are pliable, not brittle, and have a great flavor.  Asheley is not a fan of corn tortillas, and even she liked these... that says something, trust me.
First stop in taco construction: the tortilla is warmed on a griddle with a thin slice of jack cheese.  Why a slice of cheese instead of shredded? The thin slice of cheese melts more evenly.  Genius!
Then the meat is added: The pork (carnitas) is moist and juicy.  It is seared, slow-cooked, then seared again to give it a nice crust.  That final sear crust is essential to a delicious pork taco, which is what I do when I make my Pork Tinga Tacos.
The carne asada is a marinated and grilled flap steak seasoned with secret spices.  This cut of meat, which is similar to hanger or skirt, has great steak flavor.  The carne asada taco was named one of NYC's best tacos from Time Out New York.
I like to add some fresh pico de gallo to my taco (and on occasion some sour cream too).  Don't you dare forget to add on some guacamole, which is cool, smooth, creamy goodness that serves as the perfect counterbalance to:
freshly made hot sauces.  The milder of the two is the green, made from serrano and jalapeno chiles.  This is the one I recommend.  The crazy spicy habanero-based one is red, which even when put on sparingly, is so hot it ruins my palate for a while.
[/list]
The next time you are in the Greenwich Village area and have a hankering for some tacos (or burritos/quesadillas), make sure you head down to Dos Toros on Carmine Street (between Bleeker St. and 6th Ave).  You won't be disappointed!
You may want to also check out...
The Top 10 Foods You Have To Eat In NYC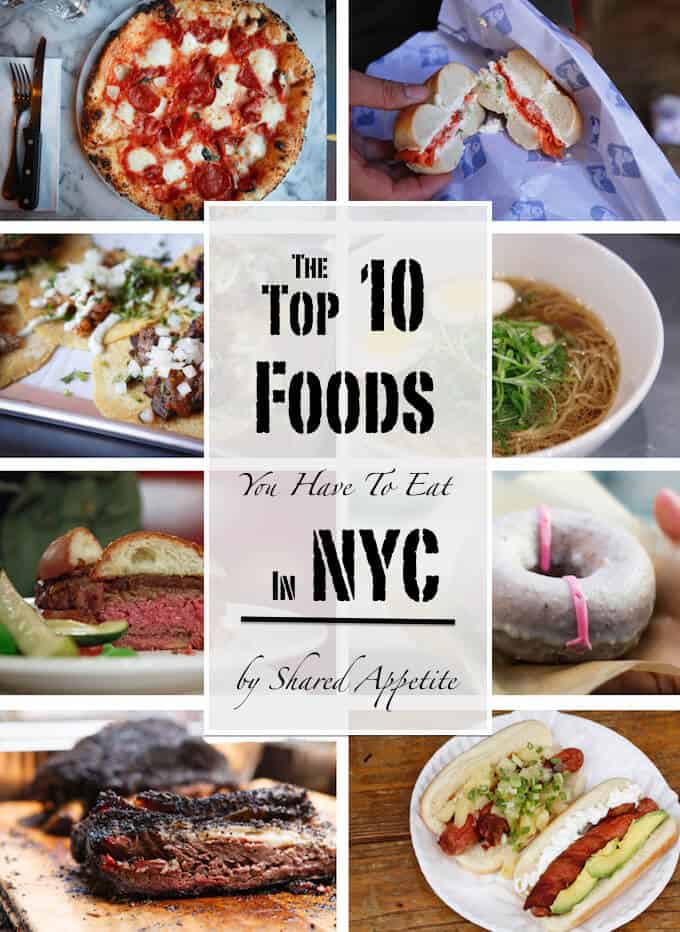 The 10 Best Ice Cream and Frozen Treats in NYC