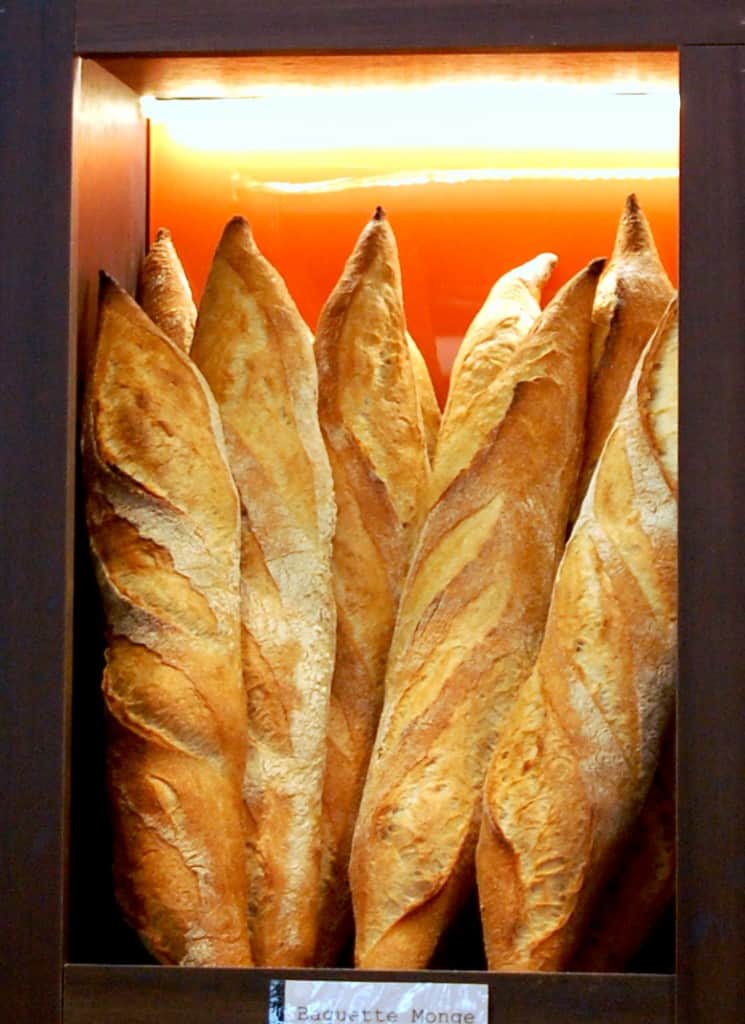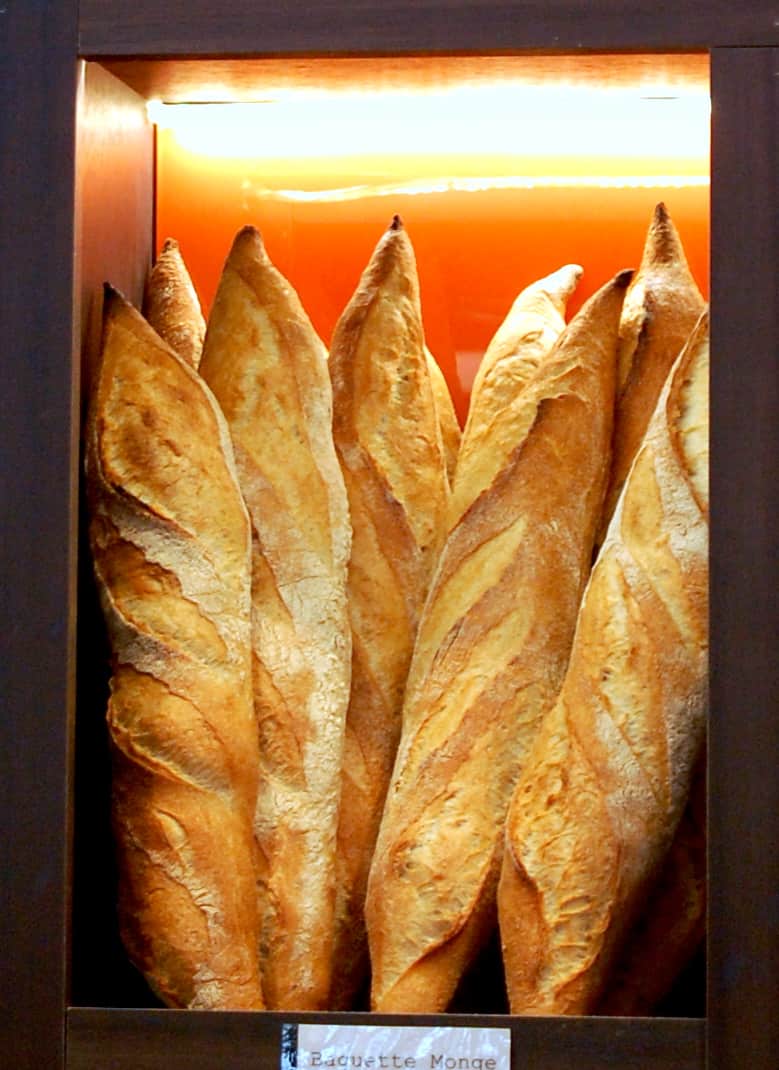 In the weeks following my return to New York, I thought I was destined to never again have another taste of the amazing French baguette I was so accustomed to enjoying daily while in Paris.  I visited several self-named "French" bakeries in my area, but let's face it.  They were all impostors.
And then, just in time, there was an email waiting for me in my inbox.  It was from Wendy Lyn of The Paris Kitchen, letting me know that the one, the only, Eric Kayser had just opened his first NYC location on the Upper East Side.  An artisan boulanger straight from Paris, Eric Kayser is known as one as the best bakers in Paris... and the man knows baguette (among a myriad of other breads and pastries).  With 20 bakeries set up throughout Paris and a handful of international locations as far away at Singapore, it was only a matter of time before Maison Kayser took NYC by storm.
I was a big fan of Eric Kayser's artisanal offerings while in Paris: baguettes were enjoyed almost daily, croissants and pain au chocolat were a breakfast staple, and the financiers as well as a smattering of other tarts and pastries always satisfied my sweet tooth cravings.  We were at one of his locations almost every day.  You have no idea how thrilled I was when I walked up to 1294 Third Ave. (between 74th and 75th Streets) and saw this familiar sign hanging above the storefront:
Visiting the bakery just days after it's official grand opening, it's no shock that it was super crowded.  A large line circled the interior of the bakery, as people eagerly looked into the window showcases featuring a delectable array of Eric Kayser's French breads and pastries.
Attached, just to the right of the bakery, is a 100-seat cafe that is serving up French classics during breakfast, lunch, and dinner.  I haven't dined there yet, but I've heard good things so far from the various internet chatter:
All of the bread and pastries are made and baked on premise daily.  At this point, about 1,000 loaves are being baked per day in order to keep up with the high demand.
The baguette took me straight back to Paris.  The first thing I did as I removed the baguette from its paper bag was the "Wendy Lyn" test:  you have to squeeze it.  Listen to the sound of the crust.  As the chef in Ratatouille declares, great baguette needs to have a symphony of crackle.  And this one did.
Look at it's beautiful golden crust.... and the pointed ends, oh the pointed ends, a sign that the baguette was made by hand, not mass produced by machines.
Now I have to be honest and totally fair here.  Although this is by far the best baguette I've had since returning to the states, his baguette in Paris is a bit better.  Perhaps it's because I grew accustomed to the way Parisians prefer their crusts: a little more bien-cuit (well done).  Or maybe it's because the interior of the baguette was a little dough-ier than in Paris.  Maybe it's the NYC water (that's what makes our bagels unique, after all).  In any event, this baguette made me extremely happy!!
The croissants and pain au chocolat looked incredible.  I'll make sure to get some the next time I visit.  The croissants are straight, not curved, which means they are, by French law, made with 100% butter.  Curved croissants can be made with any butter substitute in France, usually margarine.
I was excited to see these beautiful financiers in the window case.  Wendy made me a fan of these while in Paris.  They are basically mini-cakes made with almond flour and brown butter, giving them their distinctly rich, delicious flavor.
I snagged the last bag of mini-financiers in the bakery (about 12-15 in a bag), which contain the regular, chocolate, and pistachio varieties.  Let's just say the bag didn't last long...
It appears from the bicycles out front, Eric Kayser delivers, although I doubt they would make the trip out to my neck of the woods.  But hey, I really can't complain.  Traveling to NYC is a lot easier than planning a trip to Paris, so getting my fix of French breads and pastries is all that much easier now!
So it appears the French are taking over the Upper East Side's culinary scene one shop at a time:  La Maison du Chocolat and Laduree Macarons are just a short walk away on Madison Avenue.  Now if we could only get a couple more of the most amazing Paris eats to set up locations in NYC!
Do yourself a favor and get to Eric Kayser soon!
You may want to also check out...
The Top 10 Foods You Have To Eat In NYC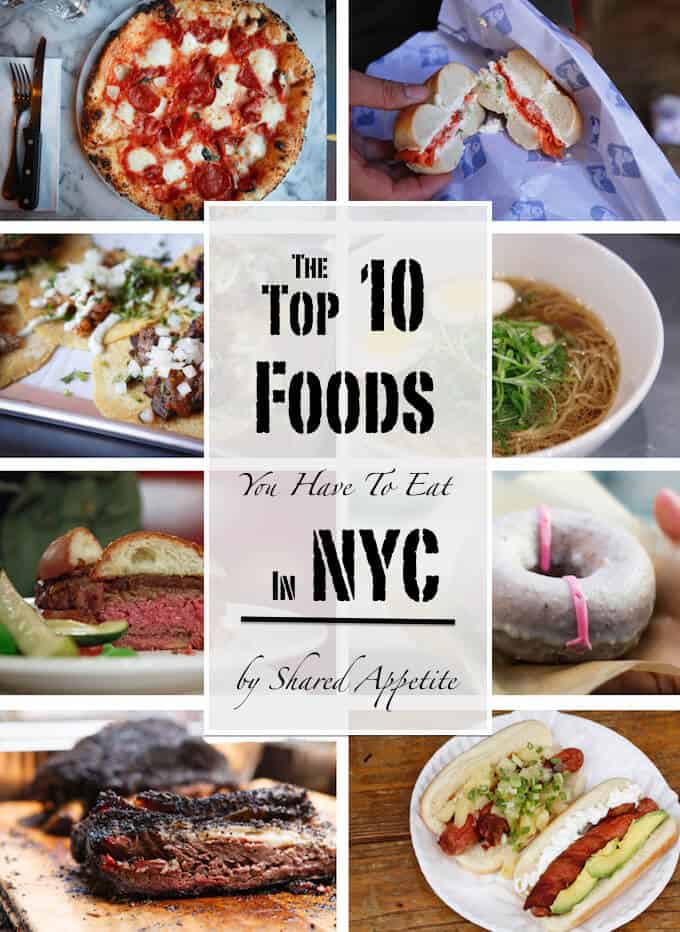 The 10 Best Ice Cream and Frozen Treats in NYC