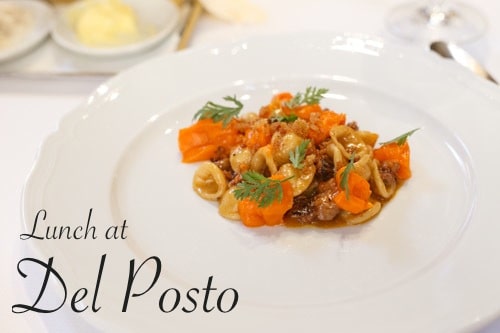 So you've probably already heard how the new cool thing to do is to eat at a restaurant and then wait a month before telling everyone about it, right? Oh wait, no? Yea, so listen. Apparently I forgot to tell you about my amazing birthday lunch at Del Posto way back at the very end of July. Oops.
Asheley and I love to celebrate our birthdays with a fancy schmancy dinner. You may remember back to Asheley's birthday when we splurged big time on a meal at Eleven Madison Park. And you're probably thinking, wait, why didn't you go to dinner at Del Posto? Why lunch?! Well, because 1) on the night of my actual birthday we were invited to the NY Botanical Gardens for an event called Family Dinner with Mario Batali's Chefs and 2) I'm going to let you in on a little not-so-secret about the amazing lunch deal at Del Posto...
So check this place out. It's beautiful. Top notch. It's celebrity chef Mario Batali's most upscale restaurant, and is the proud owner of a Michelin Star. Marble and wrought iron everywhere. A live pianist at the baby grand piano does his thing round the clock. Ladies: your purses get their own little chair so it doesn't have to go on the floor. And there's an army of servers waiting to give you an unforgettable dining experience.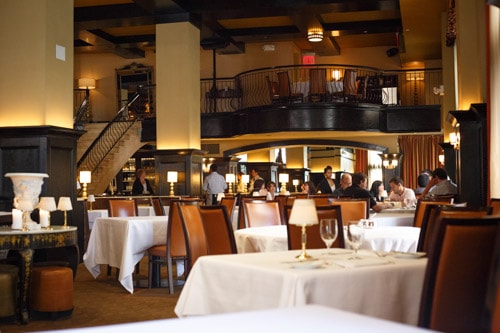 Now, if you're planning on going for dinner, like Asheley and I did to celebrate her 30th birthday waaaaaay back when, you better be ready to drop some cash. A lot of cash. But don't get me wrong. It's totally worth it in my eyes. But, are you ready for this (you may want to sit down), coming for lunch during the week is only $39 a person. Yea, I know. It's a crazy ridiculous good deal. A Del Posto meal at a fraction of the price.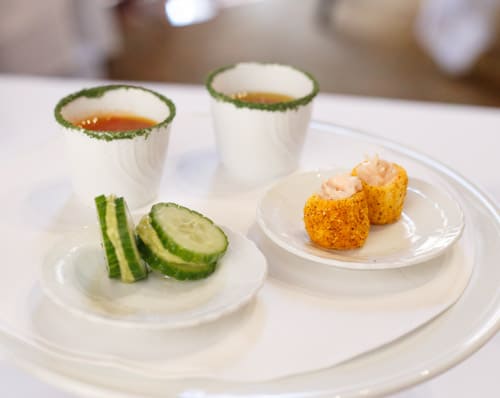 Some complimentary amuse bouches will be brought over to your table at the beginning of the meal. They'll change daily, but it's a safe bet that you will get one soup-based item, a light and delicate bite, and one rich, assertive taste.
We had a great little cold marinara soup with an olive oil "floater" and dehydrated parsley, a lightly pickled cucumber sandwich with an avocado mousse filling, and this puffed corn rigatoni that was coated with smoky chile powder and lime and then filled with lobster salad. Not a bad way to start off a meal, huh?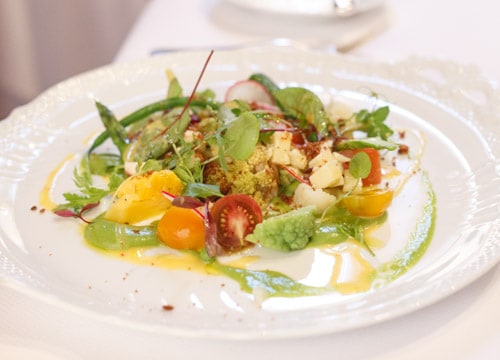 From there, you get to choose your three courses. A starter, then a pasta or meat, and dessert. Here's where it gets tricky though. You can get a pasta course and a meat course for $10 extra. I highly recommend that. I demand it. You're at Del Posto. What's an extra $10 for a whole extra course.
Asheley started with the Insalata Estiva della Terra, which is basically a explosive celebration of in season produce. Most of the vegetables are raw, and some were just lightly kissed with some sort of cooking process. I know what you're thinking and no, it's not just a bunch of vegetables thrown on a plate. This is one of those simple looking dishes that is pretty tough to pull off, because every element has to be perfect. And it was.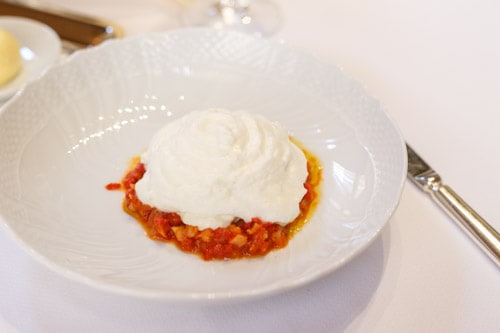 I started with the Areated Stracciatella, which has tomatoes, anchovies, basil, and this fluffy, creamy mozzarella. It's pretty hard to explain, but it was freaking delicious.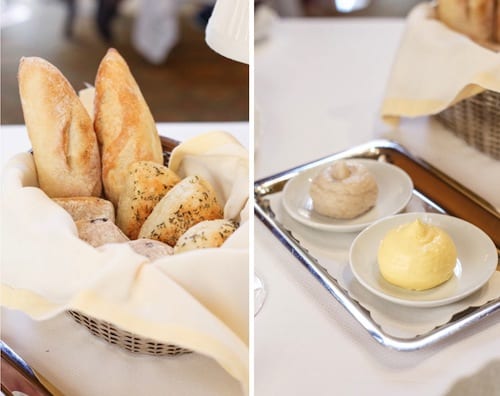 This may be... no, it probably is.... no, it definitely is the best bread basket in NYC right now. And it's not just me saying it. The bread basket at Del Posto, all made in house by James Beard winning Pastry Chef Brooks Headley, is wildly famous. Along with that bread, by the way, is some crazy good butter and whipped lardo (that's right, pork fat), which is ridiculously great.
I'm warning you right now, it's going to be very hard to not fill up on bread. Once you finish the basket (and you will finish the basket), your server will immediately ask you if you would like more. And I know you would, but you have to say no, because there's three more courses coming.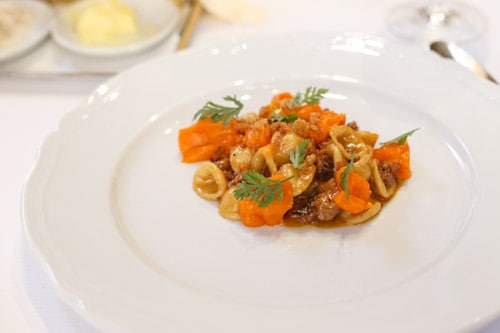 Asheley and I both got the same pasta course, because well, it's amazing. The Handmade Orecchiette with Lamb Neck Ragù, Orange Carrots, and Toasted Rye Crumbs is hands down one of the best pasta dishes I've ever had. Like, if I fell in a vat of this pasta and drowned, I would die a very happy man.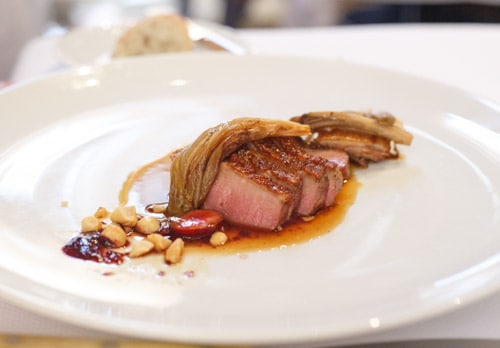 Asheley went for the Apician Spiced Duck Breast with Braised Endive, Hazelnuts, and Sour Cherries. I don't think I need to tell you how amazing it was, do I? Look at how beautifully that duck is cooked. Just look at it!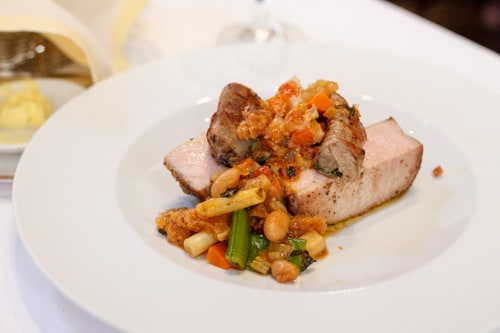 I went with the Heritage Pork Trio with Ribollita alla Casella. So we have a pork loin wrapped in pancetta and then topped with a pork sausage. Pork, on pork, on pork. Enough said.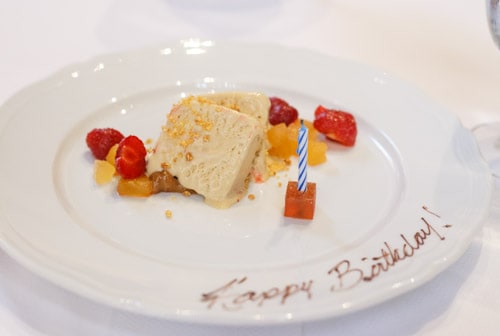 Yup, that's right. Be jealous. I got a candle with my dessert. And that's a unbelievably creamy Butterscotch Semifreddo with Melon Agrumata and Crumbled Sbrisolona.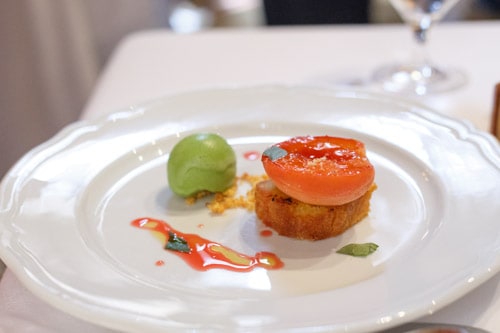 Although I totally love that Butterscotch Semifreddo, I actually think the Nectarine Arrosto with Grilled Lemon Cake and Basil Gelato edged it out in the holy cow that's incredible award category. I only got one bite because Asheley was ALL over this dessert.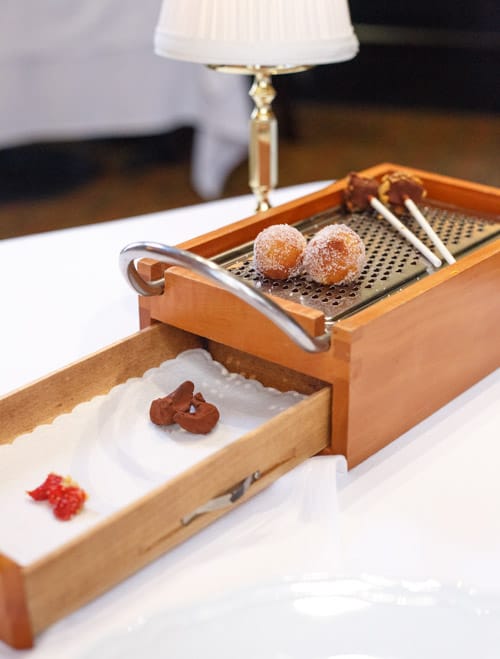 And before you leave, of course they'll bring over their signature old-school box grater filled with some complimentary little mignardises. From the bottom, there was some sort of dehydrated fruit, a free form truffle, bomboloni (i.e. doughnuts!), and olive oil gelato pops.
So let's recap, shall we. A Michelin-starred restaurant. 3 amuse bouches. Starter. Pasta. Meat. Dessert. 4 mignardises. $49.
Oh, and I totally forgot one of the coolest parts of this meal! Asheley has an old friend from awhile back that she lost touch with and really isn't close with BUT is the sous chef at Del Posto, Chef Matt Abdoo. At the end of our meal, we asked by chance if he was working that day and to make a long story short, he invited us to take a tour of the kitchen. And people, this kitchen is pretty much the dream kitchen of any chef in NYC. It's huge. H-U-G-E!!!!
The end.
Del Posto 85 10th Ave
New York, NY 10011
(Chelsea) 212-497-8090
You may want to also check out...
The Top 10 Foods You Have To Eat In NYC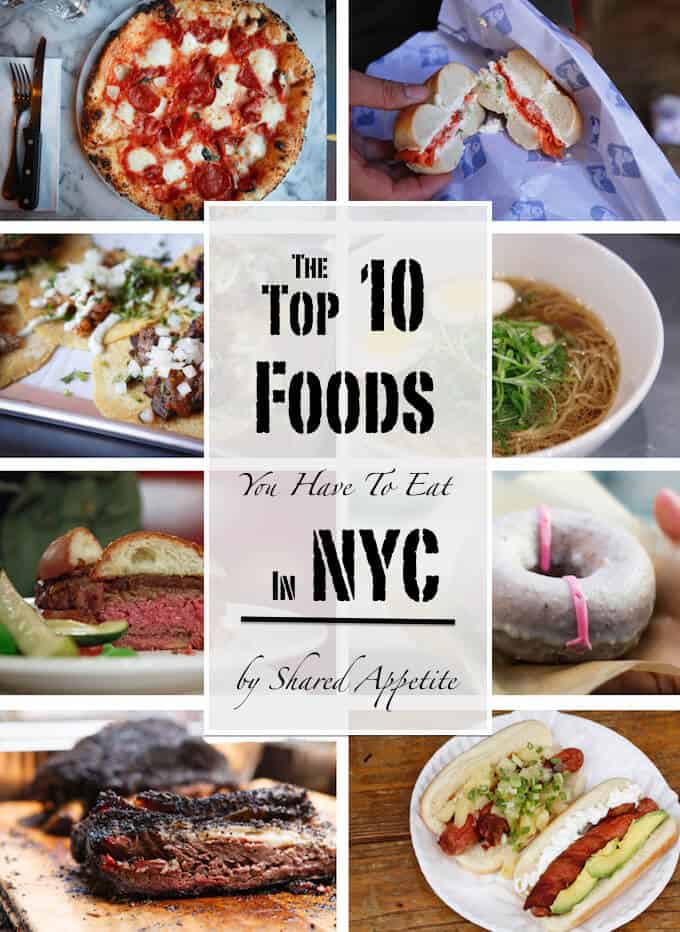 The 10 Best Ice Cream and Frozen Treats in NYC