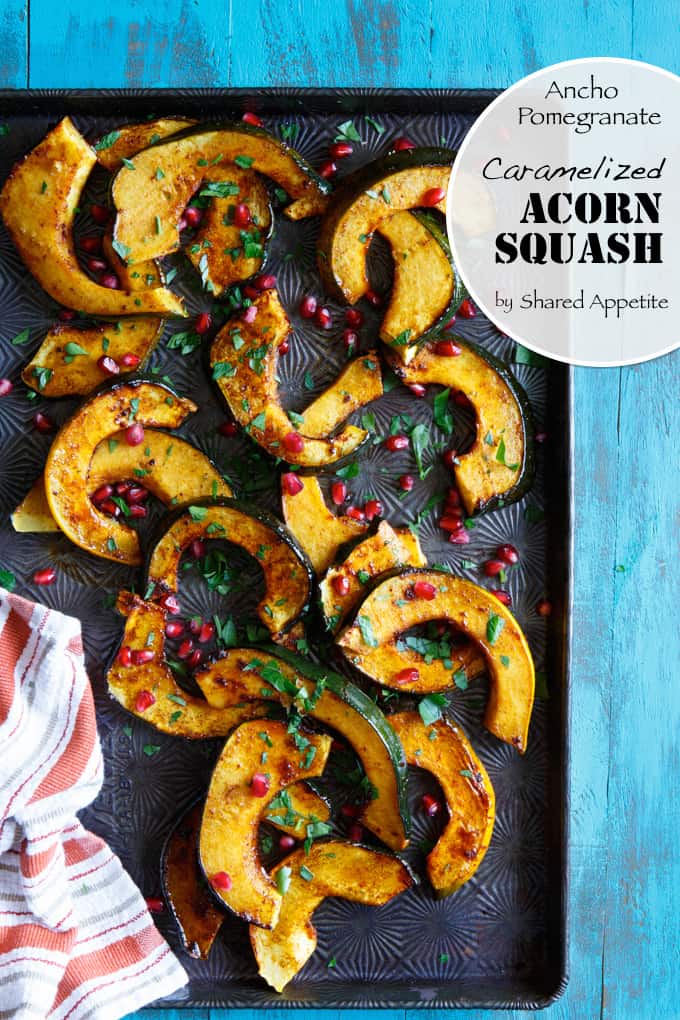 Apples and pumpkin are great and all, but it when it comes to a great Fall side dish, I'm all about the squash.. Ancho Pomegranate Caramelized Acorn Squash.
Hey look mom, I'm on BHG today! Guys. Better Homes & Gardens. They are featuring this recipe on their blog, Delish Dish, today! #winning #bigtime #woot
Can you believe Thanksgiving is right around the corner? How crazy is that? Where the heck does the time go?
Consequently, my Black Friday food coma awaits my arrival.
So yea, I'm sure your life is gonna have plenty of pumpkin this and apple that in the coming weeks. Heck, I feel like I need an IV of apple cider hooked up to my veins. Love that stuff.
But let's talk about squash. It's pretty darn great, and makes for a killer quick and easy Fall side dish. Like, oh jeez, I don't know... this Ancho Pomegranate Caramelized Acorn Squash.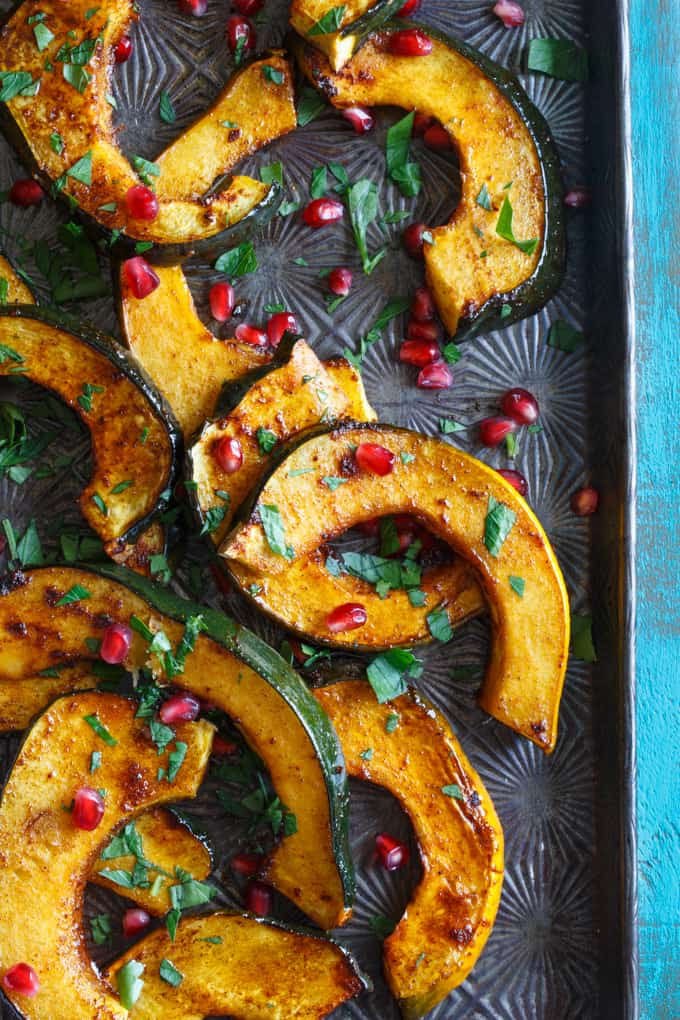 Have you tried acorn squash? I feel like in squash world, butternut and spaghetti squash are kinda like that popular high school football player and his typical cheerleader girlfriend. They always get high fives in the hallway... get invited to every party... and even get crowned home coming king and queen.
And then there's acorn squash. That quiet music nerd in the corner. No high fives. No parties. And homecoming is spent playing cheesy pep band music from the stands.
No, that music nerd isn't me. Gosh, why would you think that.
I was very popular in high school... in the band crowd and with my fellow golf teammates.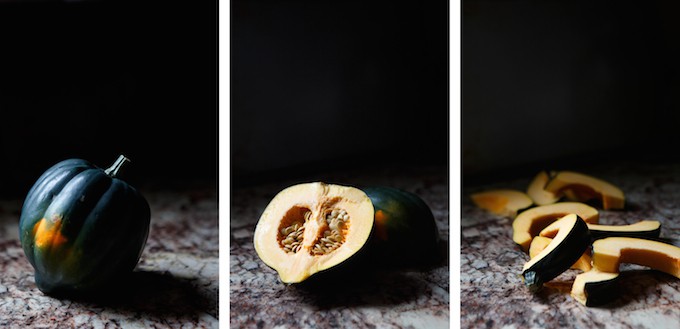 So acorn squash. It's under appreciated and it's time to realize it's full potential. You have the power to change all that.
Head over to BHG's Delish Dish to grab the recipe for