These Breakfast Superfood Yogurt Bowls is sponsored by FAGE. As always, all opinions and recipes are my own. Thanks for supporting the brands that support Shared Appetite!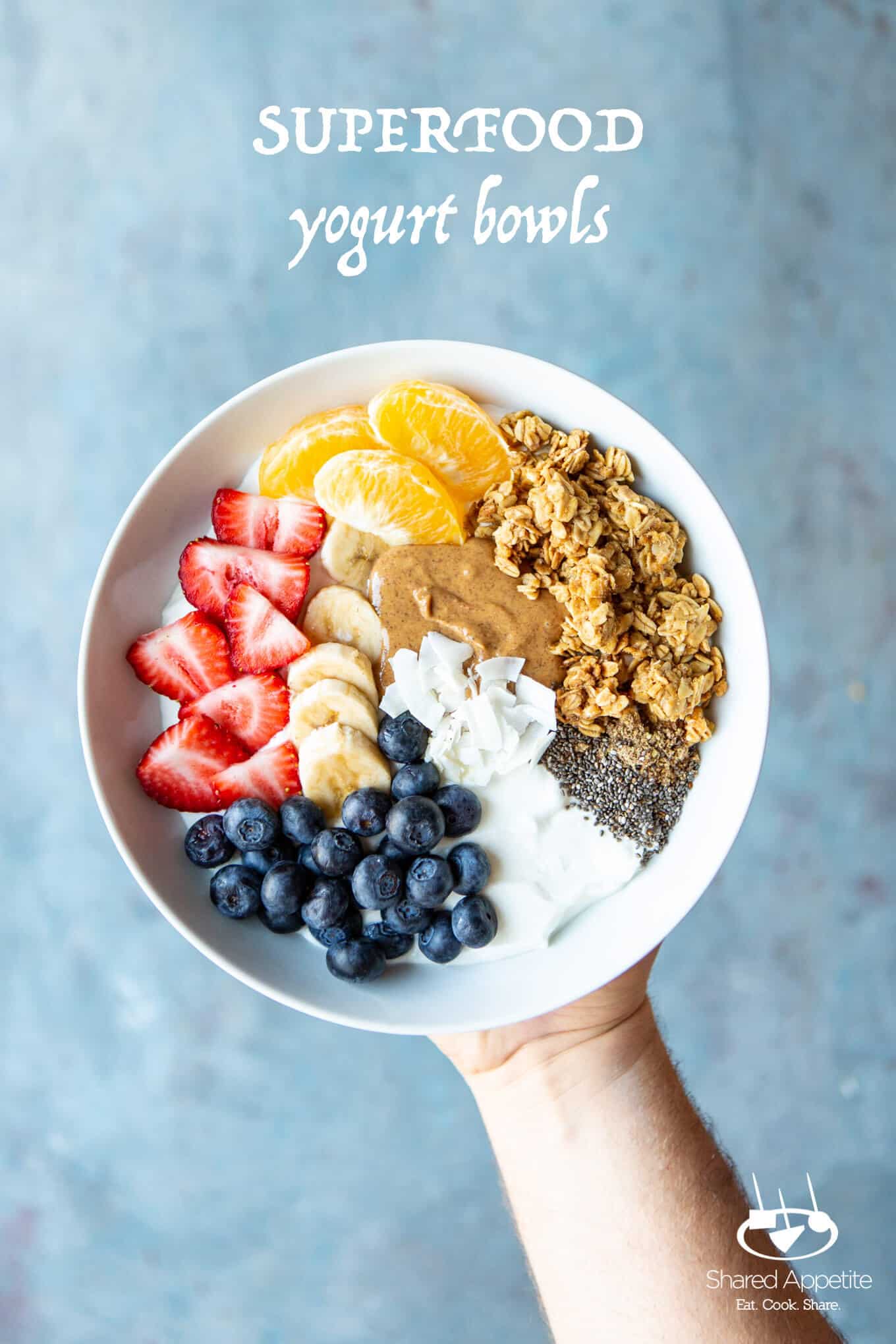 Valentine's Day just passed us by… and it's officially the month of love.
Our daughter Olivia is now at the age where she understands and gets excited for holidays, birthdays, and pretty much any reason to decorate the house for a celebration. When she started seeing heart decorations appear at every store and in the windows of several neighbors' houses, Olivia immediately became curious. I explained that Valentine's Day was a day that we got to tell all the special people in our lives how much we love and appreciate them.
Although I'm right with Olivia in my love of decorating the house and having a reason to celebrate pretty much anything, I try to make it a point to make my family feel important and appreciated on a daily basis. Being the fan of food that I am, that love is usually shown through the food I serve.
We are big fans of yogurt in this house. It's our go-to weekday breakfast routine. When we want to feel extra fancy, we dress it up like these Breakfast Superfood Yogurt Bowls. It contains our favorite rich and creamy variety… FAGE Total 5% plain Greek yogurt along with some especially nutritious and tasty toppings!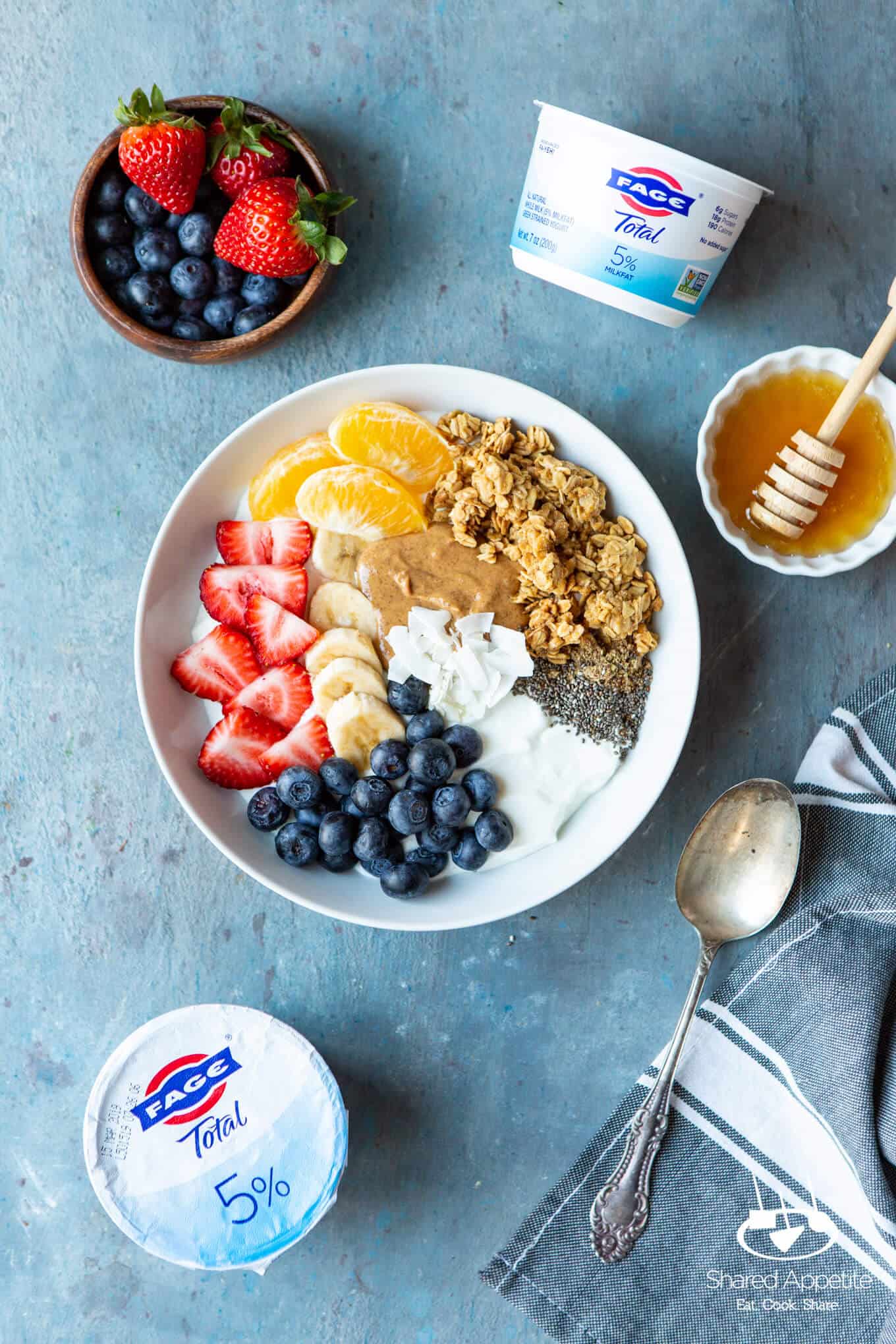 When I think luxury in the yogurt aisle of our local grocery story, my eyes (and stomach) always goes to FAGE. The all-natural Greek yogurt is unmatched in its rich and creamy texture and delicious taste. Made with only milk and live active yogurt cultures, FAGE Total 5% plain Greek yogurt is full of protein, contains no added sugar, is a good source of calcium, and is Non-GMO Project Verified!
Best of all, it pairs perfectly with your favorite toppings!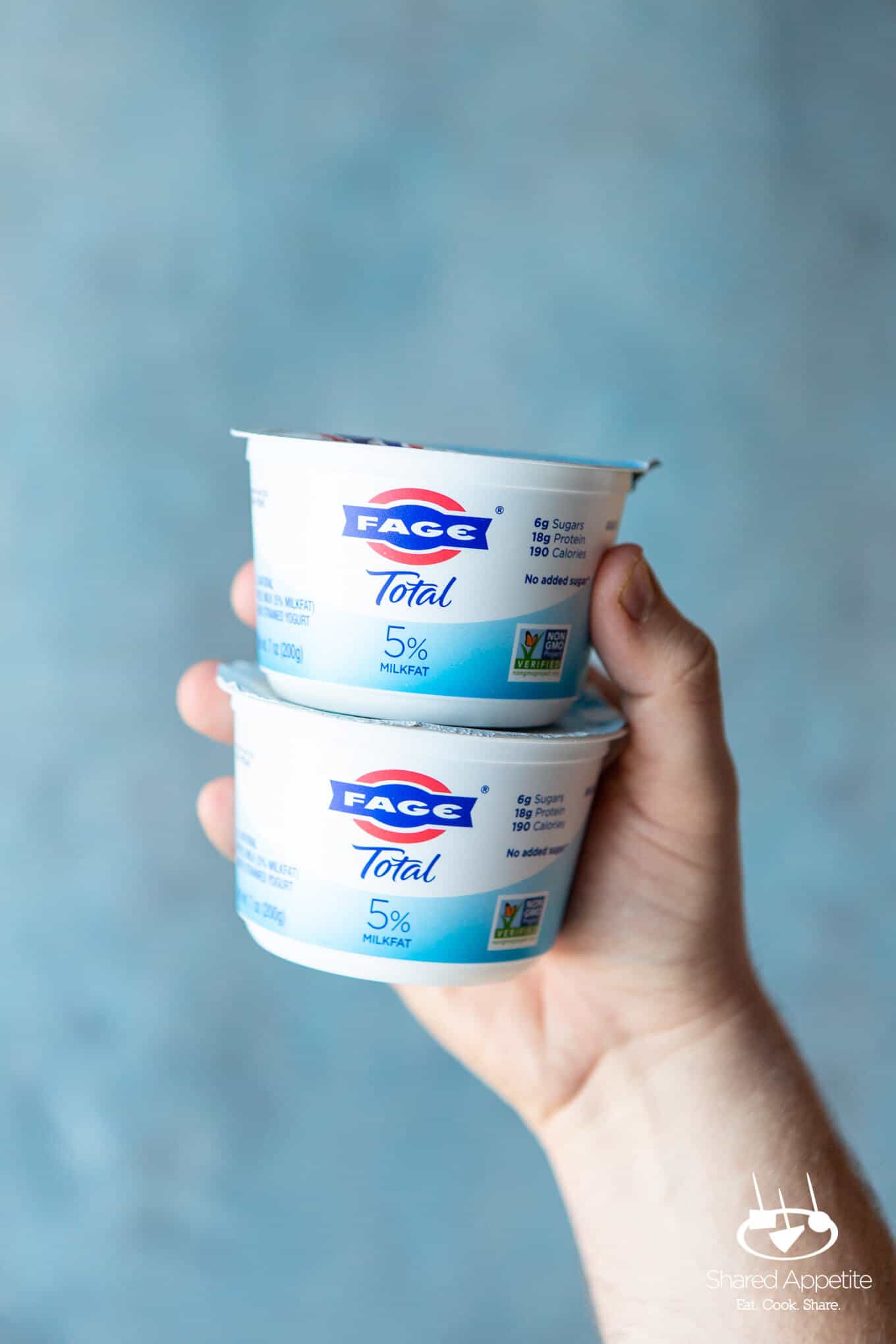 The topping options are pretty much endless when it comes to yogurt bowls, but we have our tried and trusted favorites around our house. Hands down Olivia's favorite topping is sprinkles (i.e. chia seeds). That's right. In quite possibly our greatest feat as parents to date, Olivia thinks that superfood-tastic chia seeds are indeed sprinkles.
With Olivia's peanut allergy, we've been digging almond butter around here lately. It's a flavorful and healthy addition to theseBreakfast Superfood Yogurt Bowls!
Asheley is a fan of crunchy granola and those powerhouse flaxseeds, which contain a whole bunch of fiber, omega-3 fatty acids, B vitamins, and antioxidants.
Me? I'm a fruit topping kind of guy. Give me all the superfood power that strawberries, blueberries, tangerines, and bananas have to offer. Of course I swap out fruit depending on what looks good at the supermarket, but these are definitely some of my favorites!
When it comes time to create aBreakfast Superfood Yogurt Bowls that the whole family will enjoy, we make sure to include it all on top of our favorite FAGE Total 5% plain Greek yogurt! It's such a luxuriously nutritious way to start our day and keeps us going strong all morning long!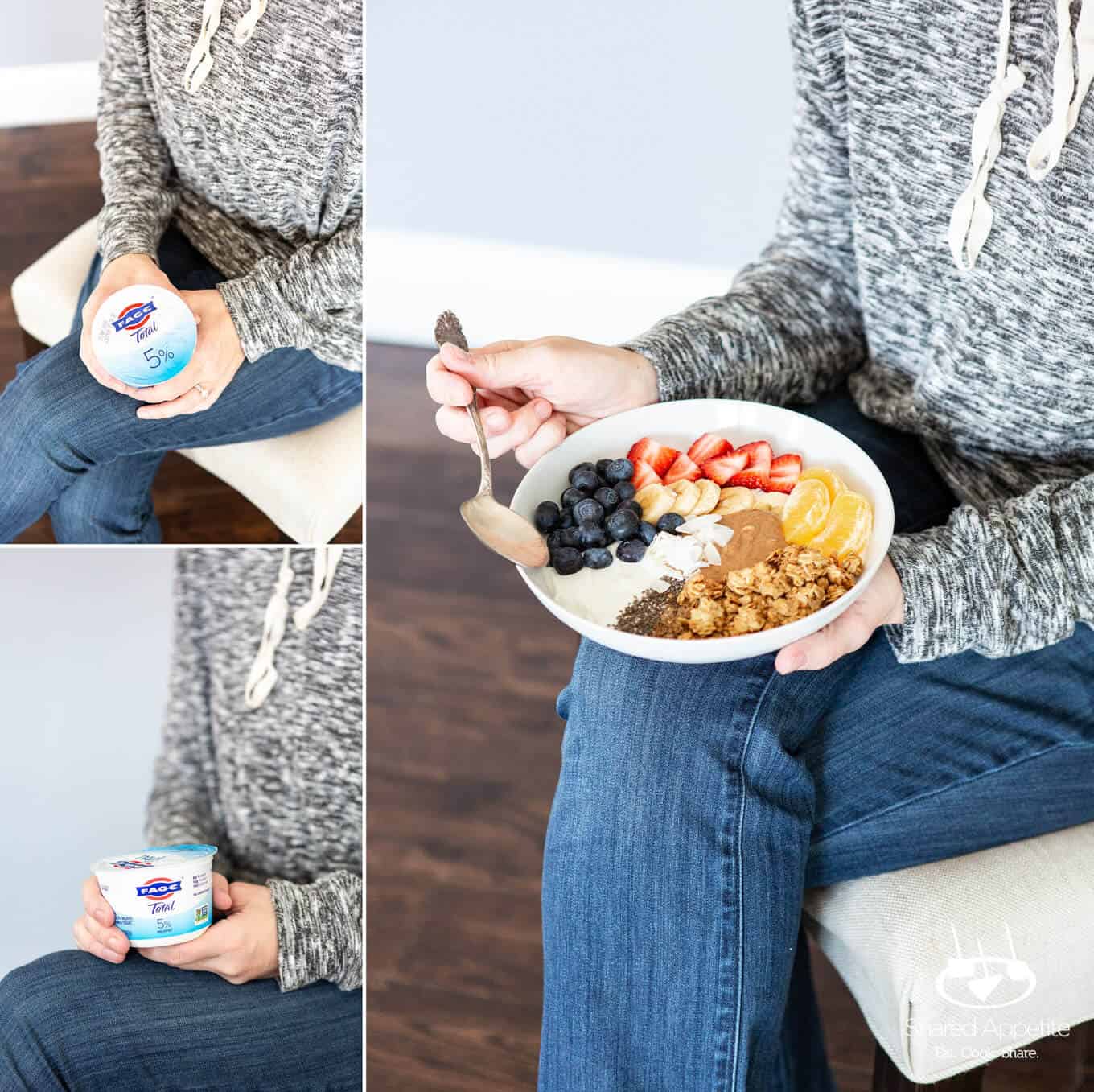 Check out how versatile FAGE Total 5% Plain Greek Yogurt is with all of these recipes!
Print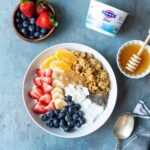 Superfood Breakfast Yogurt Bowl
---
1 cup

FAGE Total 5% plain Greek yogurt

1/2 tablespoon

flaxseed meal

1/2 tablespoon

chia seeds

1 tablespoon

almond butter

1 cup

assorted fresh fruit (sliced strawberries + bananas, nectarine wedges, blueberries, etc.)

2 tablespoons

granola
drizzle of honey
sprinkle of coconut flakes
---
Instructions
Scoop yogurt into a bowl and top with toppings.  Devour.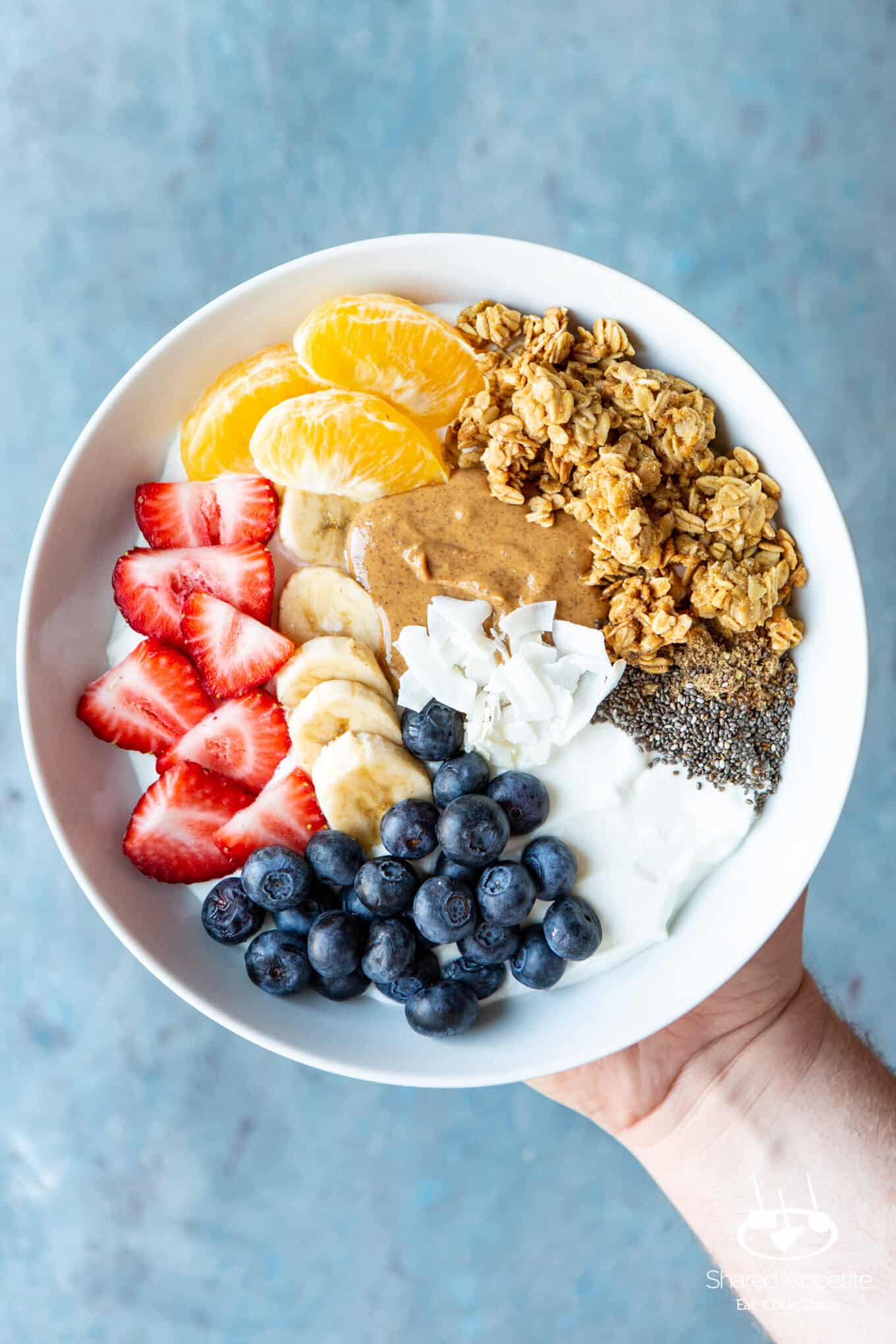 Breakfast Superfood Yogurt Bowls