This post for No Bake Rocky Road Cheesecake with Brownie Crust is sponsored by Dixie Crystals.  As always, all opinions and recipe are my own. Thanks for supporting the brands that support Shared Appetite!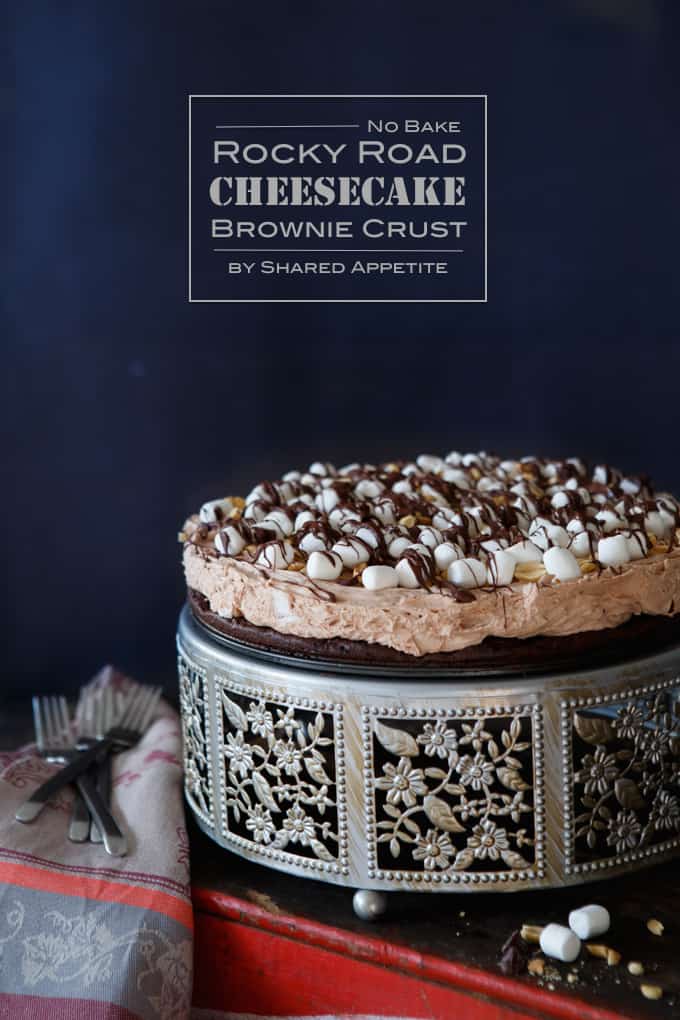 This No Bake Rocky Road Cheesecake with Brownie Crust  is a quick and easy dessert recipe that is perfect for backyard barbecues and summer parties! 
It's that time of year again.  Absolute, pure craziness.  Just looking at my calendar makes me tired.  Concert season is here, which means getting my elementary kiddies ready for 5 performances in the next couple of weeks.  Yes, 5.  Wedding and engagement season has officially started for us over at Ashe Photography Studio.  Oh, and then there's Olivia.  She expected to arrive towards the end of June, so I'm trying to get the nursery all ready for her!
And let's not even talk about all the yardwork that needs to be done.  I spent 5 hours yesterday weeding and mulching, and I'm only almost half way there.  I hurt in places I didn't know I could hurt.  Ugh.
There's a lot of work to be done, but a dude also needs some time to play.  And that means trying to actually enjoy this beautiful Spring weather by getting together with some friends here and there.  And that's when super quick and easy dessert recipes like this No Bake Rocky Road Cheesecake with Brownie Crust are totally key to keeping my sanity and delivering big on flavor.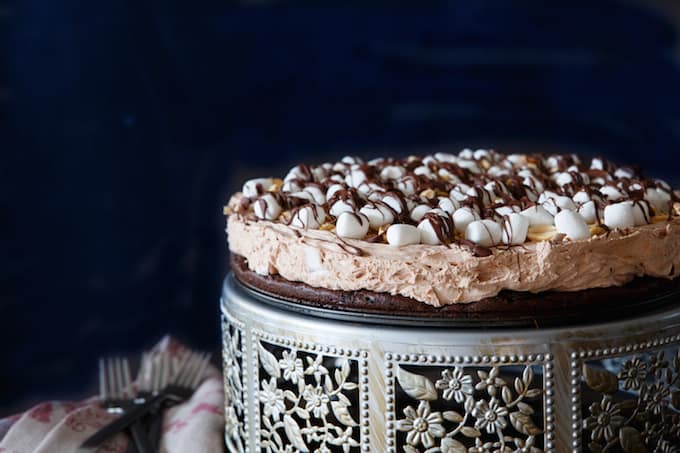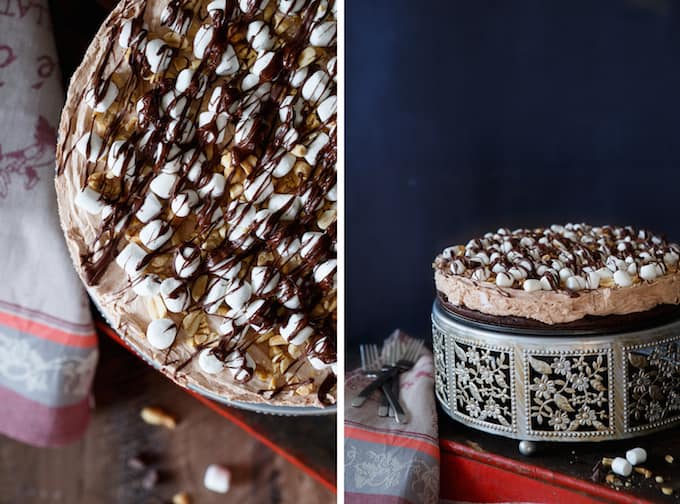 Let's talk cheesecake, shall we?  First, this brownie crust.  I mean, really, what's better than a chocolately, fudgy brownie?  Not much, but I'll tell you one thing…  a No Bake Cheesecake put on top of said brownie.  It's a thing of beauty.
And the cheesecake is literally as easy as mixing up some cream cheese, powdered sugar, melted chocolate chips, and whipped topping.  That's it.
Then the fun part… I swirled in some marshmallow fluff, then went crazy with topping this sucker with peanuts and mini marshmallows.  In Asheley's mind, you can never have too many marshmallows and peanuts on top, so don't be skimpy people.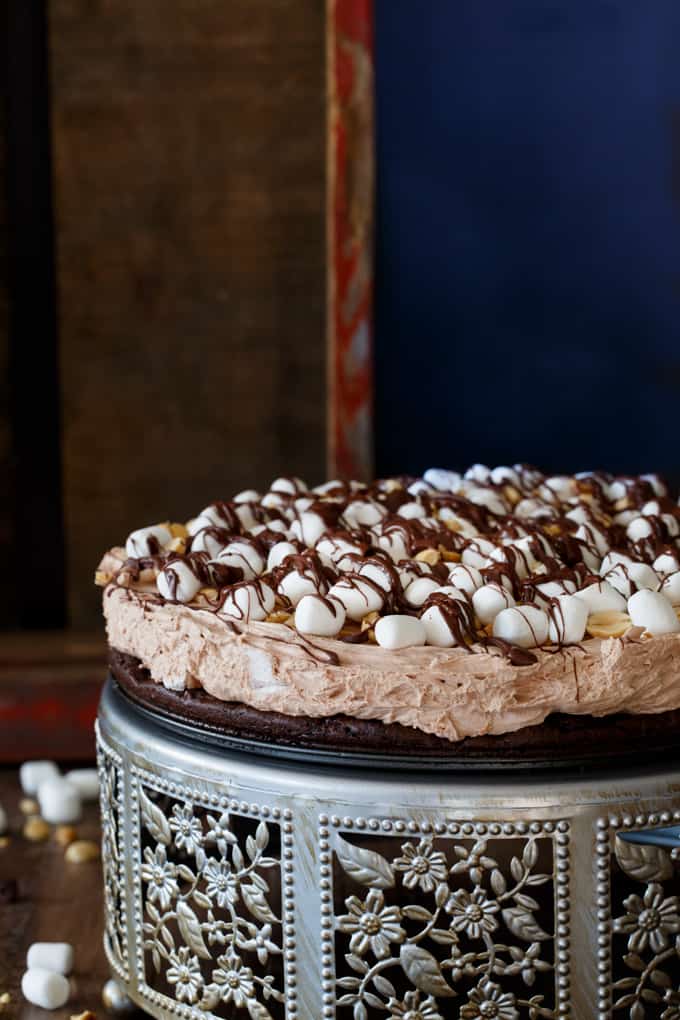 See how easy it is to whip together this No Bake Rocky Road Cheesecake with Brownie Crust over at Dixie Crystals!