This post brought to you by Honeysuckle White® and Shady Brook Farms®. All opinions are 100% mine.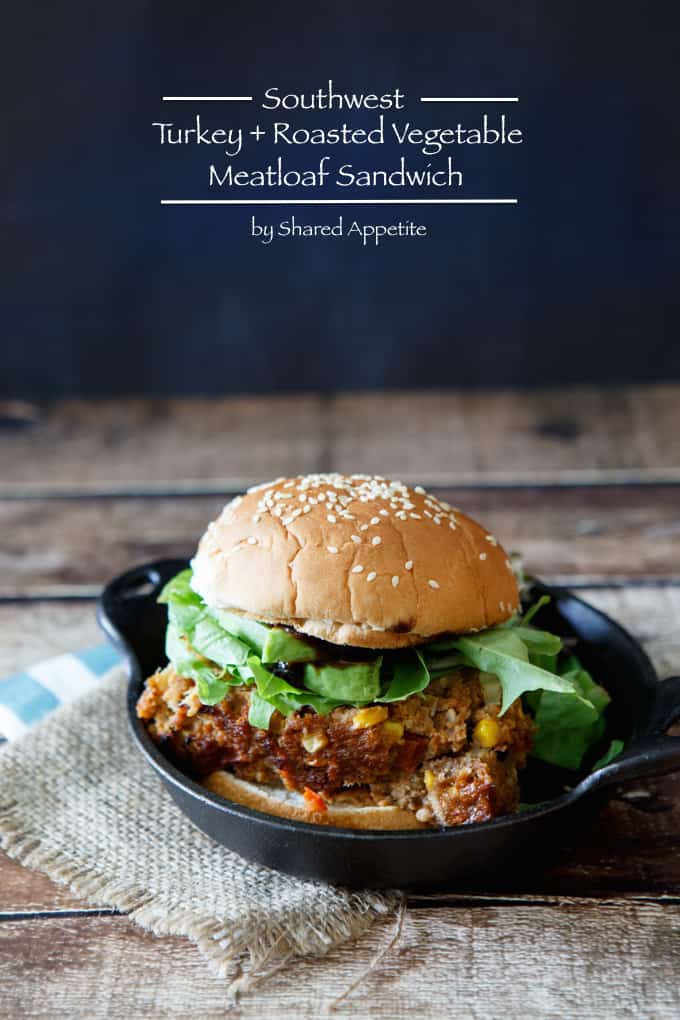 Maaaaaah, the meatloaf!!!!
A virtual high five to anyone and everyone that knows what movie that's from.
Since we are still living with my parents for another few days until the floors are refinished at our new home, I may have yelled Maaaaah, the meatloaf! at least a dozen times while making these Southwest Turkey and Roasted Vegetable Meatloaf Sandwiches.
She didn't get why I was yelling at her. And when I tried to explain it's a line from Will Ferrell in Wedding Crashers, we got into a mild debate (not really a debate though, since I'm 100% positive I'm correct) about whether or not Will Ferrell is indeed in the movie.
I thought that was the movie with Vince Vaughn and Owen-what's-his-name.
Yes it is… and Will Ferrell. IMDB to the rescue.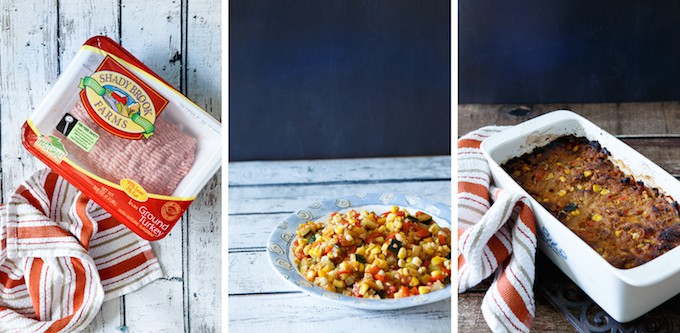 Sorry, I got sidetracked. So listen, I know meatloaf doesn't always carry the most positive connotation. People rarely get excited for meatloaf. Case in point, when I asked/urged/demanded Asheley to be my taste tester. She was not enthralled with the idea of a loaf of meat.
But after one bite, her eyes were open to the idea that meatloaf, can indeed, be good eats.
And the process couldn't be simpler. Roast up some summer veggies. Mix in some Shady Brook Farms ground turkey. A few other common ingredients you probably already have lurking in your fridge. Pop it in the oven, and boom, dinner is served.
In our house, if I want Asheley to try something new, all I need to do is throw some avocado on top. She'll eat anything if avocado is involved. Or pickles. She loves pickles.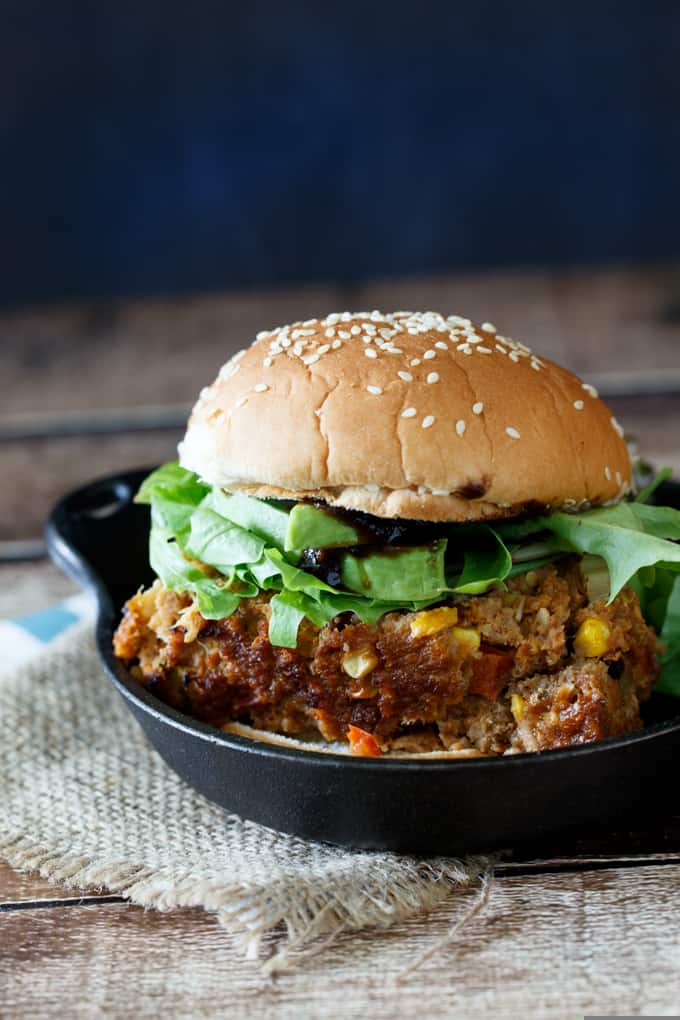 So listen up. Ground turkey is a great alternative during the summer months for backyard grill-outs and get togethers. You can find turkey brats, burgers, tenderloins, and more! It's also a great, healthy protein choice. It's got more protein than beef, less calories than chicken, and less fat than pork. #whoknew
I found Shady Brook Farms® ground turkey at my local grocery store. It's a regional product, though, so it may be called Honeysuckle White® in your area.
Print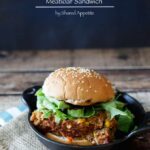 Southwest Turkey and Roasted Vegetable Meatloaf Sandwich
---
Total Time:

1 hour 15 minutes

Yield:

6

-8

1

x
2 tablespoons

olive oil

1

small zucchini, finely diced

1

small red bell pepper, finely diced

1

small yellow bell pepper, finely diced

1

ear fresh corn, kernels removed from cob

5

cloves garlic, minced

1 teaspoon

chili powder
Kosher salt

1

egg, lightly beaten

1 ⅓

to

1 ½

pounds ground turkey (93% lean)

1 cup

panko breadcrumbs

½ cup

parmesan cheese

¾ cup

ketchup

¼ cup

plus 2 tablespoons balsamic vinegar
Hamburger buns
Lettuce, for garnish

2

avocados, sliced, for garnish
---
Instructions
Heat olive oil in a medium saute pan over medium heat. Once hot, add zucchini, red and yellow pepper, corn, and chili powder. Season generously with Kosher salt. Cook, stirring occasionally, until vegetables are softened, about 5 minutes. Add garlic and cookin, stirring constantly to avoid burning garlic, for 1 minute. Remove from heat and let cool.
Preheat oven to 425°F. In a large mixing bowl, gently combine egg, ground turkey, panko, parmesan cheese, cooled vegetables, ½ cup of the ketchup, and 2 tablespoons of the balsamic vinegar.
Spread meatloaf mixture into a 9x5" loaf pan and bake for 1 hour to 1 hour and 15 minutes (when cooking, please ensure that the turkey reaches an internal temperature of 165°F). Remove from oven and let cool slightly for about 10 minutes.
While meatloaf is baking, combine remaining ¼ cup ketchup and ¼ cup balsamic vinegar in a small saucepan over medium heat. Bring to a simmer and cook, stirring occasionally, until it reaches a thin glaze-like consistency. It will thicken more as it cools.
Carefully cut slices of meatloaf (most times the first piece you try to get out of the pan always falls apart... it's ok!) and place on hamburger buns. Top with lettuce, avocado slices, and balsamic ketchup glaze. Devour immediately.
Prep Time:

15 mins

Cook Time:

1 hour
Are you a planner like me? Type A friends unite! There's a new Grilling with Friends app on Facebook that lets you plan out every detail of your next grill-out. There's even a menu builder that allows your guests to sign-up to bring food and beverages from your menu! While you are there, enter their sweeps to win a new Weber Grill and $1,000!
And for all you burger lovers out there... check out the new line of gluten-free Turkey Burgers available from Shady Brook Farms® and Honeysuckle White®. They are super easy to prepare and can go from freezer to table in 20 minutes. Look for their six different varieties, including Savory Seasoned, Ready to Season, Cheddar Jalapeno, and Swiss, Bacon & Onion.
For tips and recipes, visit Turkify.com