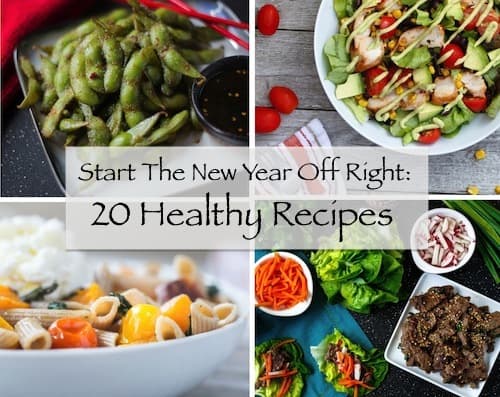 Eating healthier doesn't mean sacrificing flavor. Here's a list of my favorite healthy, flavorful recipes to get the new year started off right.
It's time. Like, really time.
Not for a resolution. Because we all know how those go. I'm not just going to say I'm going to start eating healthier and moving more (i.e. exercising). It's time to actually do this.
And I'm not doing it alone. My good friend Steve is getting married this upcoming summer, and we have a bro-pact to do it together. This isn't the first time Steve and I made this plan. We actually did it way back when we were both single. And it totally worked. We ate right. Exercised together about 5 times a week. And we felt great. And then we both fell in love and yea…
So it's time. And I'm going to try to hold myself accountable on here as well. I'll give you updates on how I've been eating. If I've been exercising. Recipes on Shared Appetite are going to be getting a bit of a healthy facelift for a bit.
Anyone else have healthy changes they want to make for the new year? Let me know in the comments below. I want to know 🙂
Here are some healthy choices to get off to a good start:
Breakfast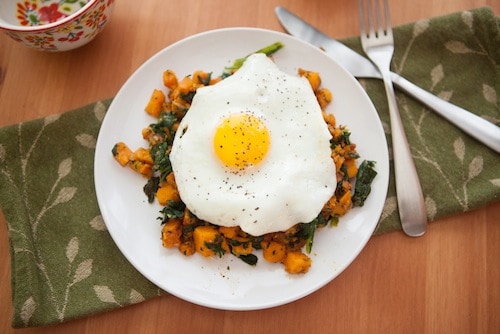 I don't even realize I'm eating well when devouring this Sweet Potato and Kale Hash, but it's a great way to start your day off right.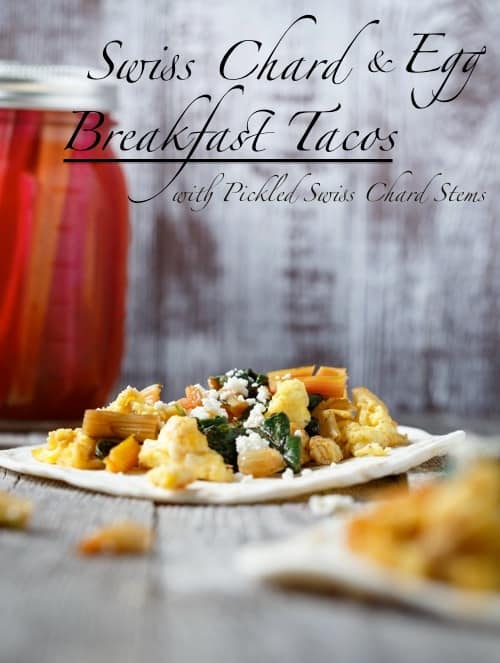 The secret to these Swiss Chard and Egg Tacos are actually the pickled swiss chard stems. It sounds weird, I know, but trust me 🙂
Snacks and Apps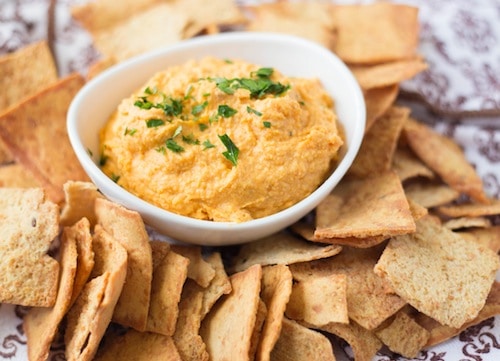 Most times, I find hummus kind of boring. I could take it or leave it. And I'm never like, Ooooh, hummus! I can't wait to eat it! But this Sweet Potato Hummus I can actually get excited about.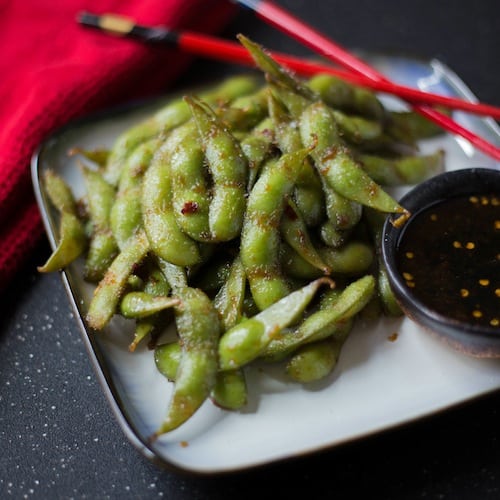 I love edamame with just a little bit of sea salt. But sometimes I want to get a little fancy, like with this Sweet and Spicy Soy Glazed Edamame.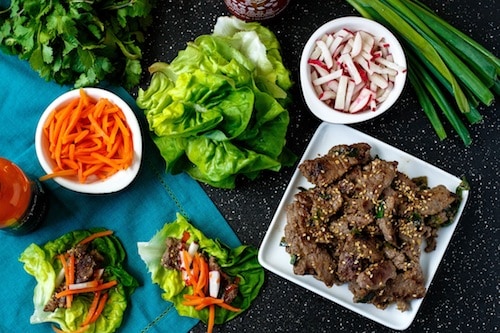 You could totally have these Asian Steak Lettuce Wraps for a main course, or, like I prefer, just put them out family style for some hands-on, interactive appetizers.
Mains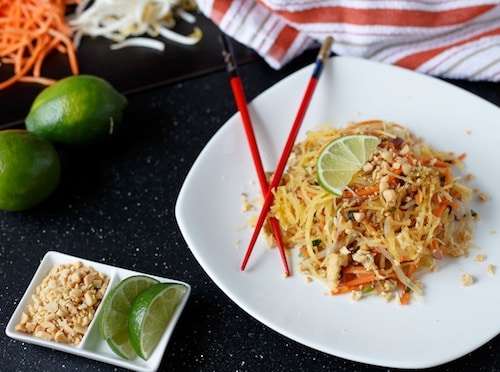 I dont want to go around saying that spaghetti squash tastes just like noodles. Because they don't. Spaghetti squash tastes like spaghetti squash. But it's still delicious, especially when adding in some Thai flavors like in this Spaghetti Squash Pad Thai.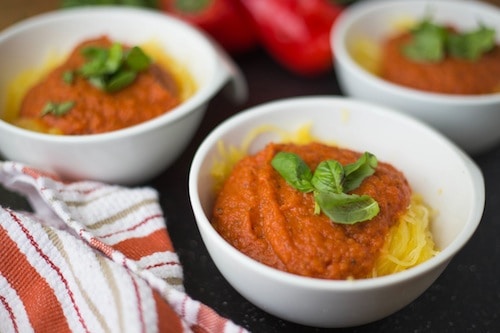 Roasted Spaghetti Squash with Red Pepper – Tomato Sauce. I love the extra depth of flavor this sauce takes on with the addition of roasted red peppers and a splash of sherry vinegar.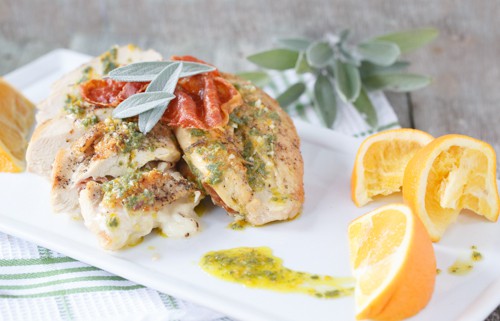 Trading out thick and creamy sauces for light and flavorful vinaigrettes is an easy way to give up calories without sacrificing deliciousness, like with this Sage and Prosciutto Stuffed Chicken with Orange-Sage Vinaigrette.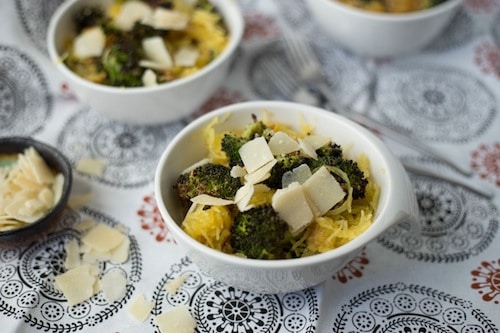 I love roasting vegetables. It's the easiest way to maximize flavor with minimal effort, like in this Spaghetti Squash with Roasted Broccoli and Parmesan.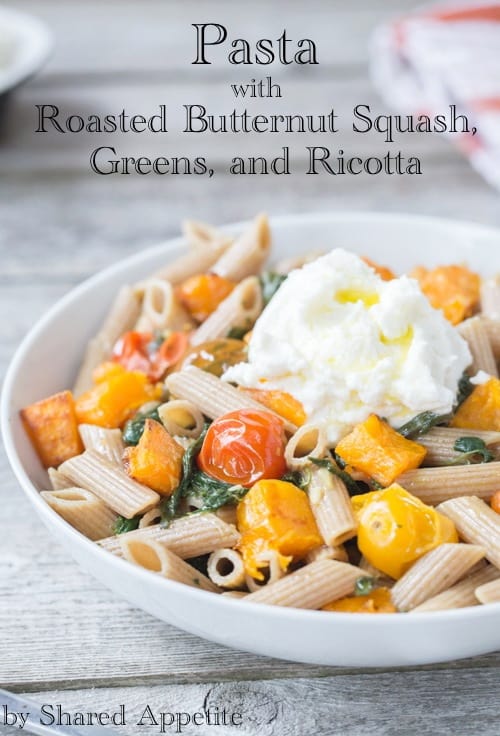 Although I'll be trying to stay away from pasta as much as possible, it's impossible to say no completely. It's pasta! And I love the stuff. But this Pasta with Roasted Butternut Squash, Greens, and Ricotta at least has a whole lot of nutritional value to make myself feel a bit better 🙂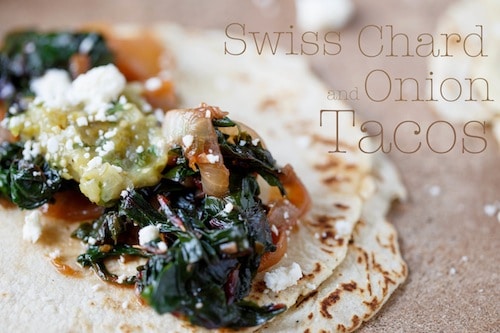 I love tacos. Love them. But instead of globs of sour cream and handfuls of cheese, you'll find me enjoying lightened-up versions topped with flavorful salsas and just a sprinkle of queso fresco, such as these Swiss Chard – Onion Tacos.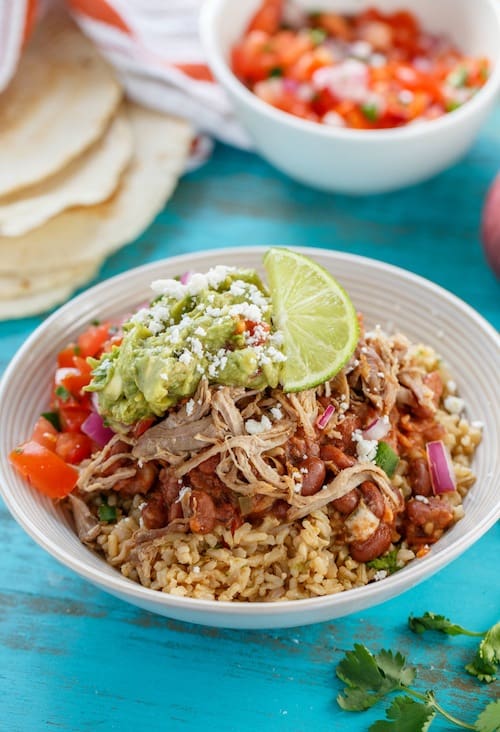 Instead of burritos, I'll opt for rice bowls, like this Better Than Chipotle Burrito Bowl. And instead of white rice, I'll be going for…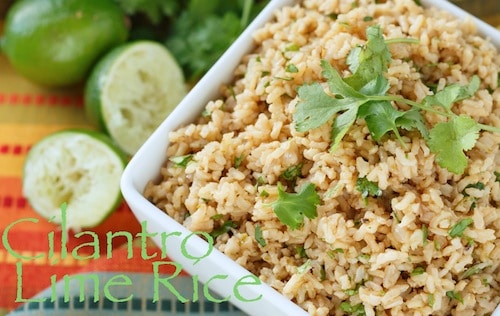 this Cilantro Lime Brown Rice!
Salads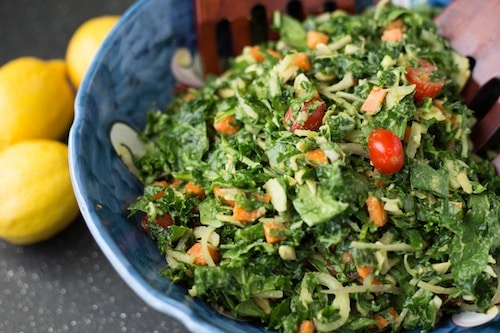 This raw Massaged Kale Salad is quite delicious and full of healthy goodness. And the "dressing" is actually a mashed avocado, which gives this salad a sense of creamy luxuriousness.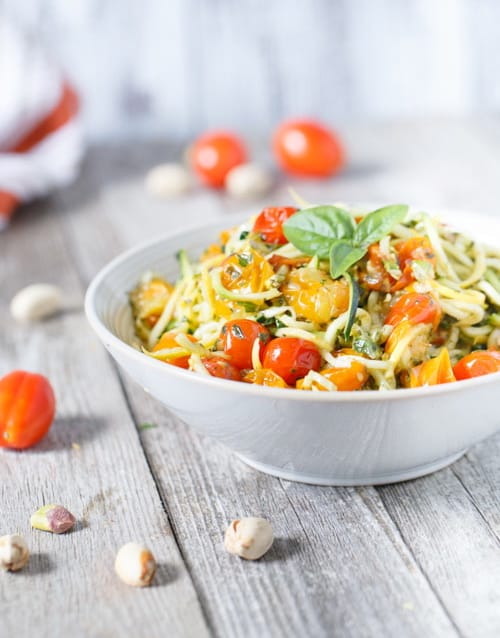 Keeping with the whole raw salad thing, this Raw Zucchini Salad with Pistachio Pesto utilizes one of my new favorite kitchen gadgets, the spiralizer 🙂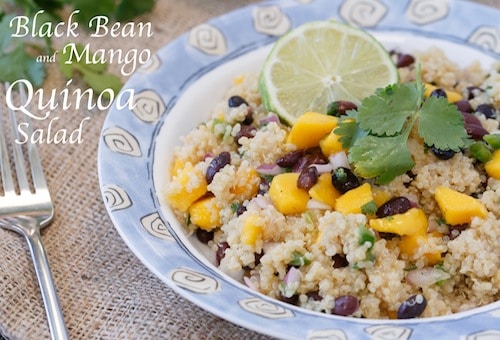 I love making this black bean and mango salsa. But add in some quinoa and you have a complete meal: Black Bean and Mango Quinoa Salad, which is perfect for lunch or a light dinner.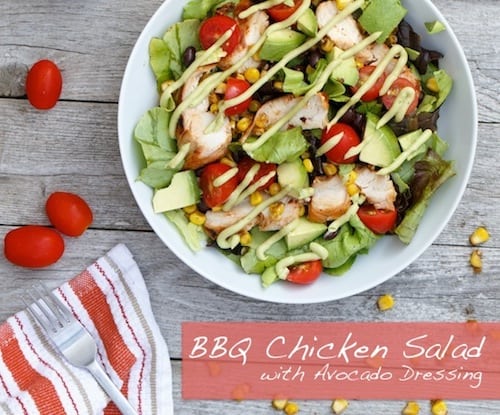 This BBQ Chicken Salad with Avocado Dressing is 100% Asheley's favorite salad I've made in the past year. You honestly don't even realize it's healthy eating (except for the whole bbq sauce thing). It's so good.
Condiments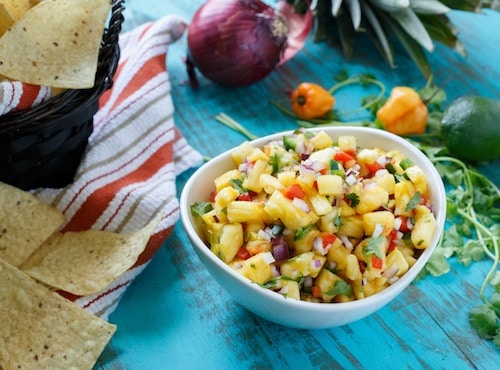 Pineapple – Habanero Salsa makes a great snack and party app, but also works great as a topping for grilled chicken or fish.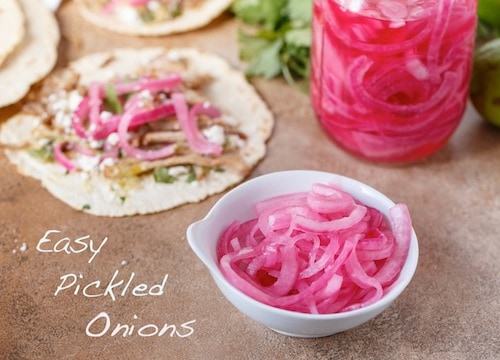 I love adding Easy Pickled Onions to pretty much anything to give an instant flavor boost.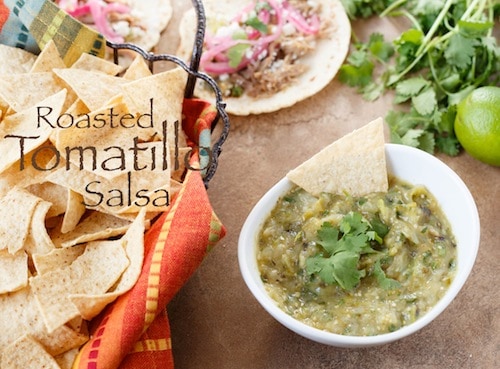 Also a great snack or party app, this Roasted Tomatillo Salsa does double duty in our house as a topping for tacos and rice bowls.