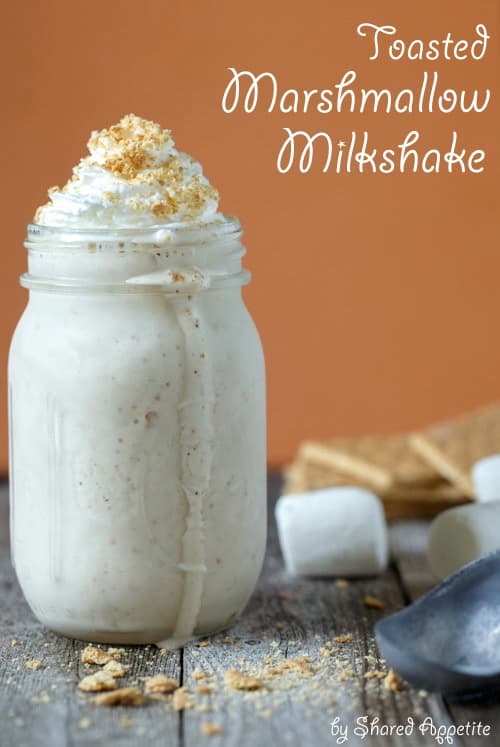 You may remember back from Ode to the Toasted Marshmallow Milkshake how Stand 4 broke my heart when its doors closed a few months back. Suddenly, without any warning, this divinely creamy, beloved concoction was taken away from me. Forever.
Could it be that I would never again taste the sweet perfection of the Toasted Marshmallow Milkshake ever again? Sitting back was just not an option. Recreating its greatness and preserving its legacy in the annals of culinary history had to be achieved. It must live on.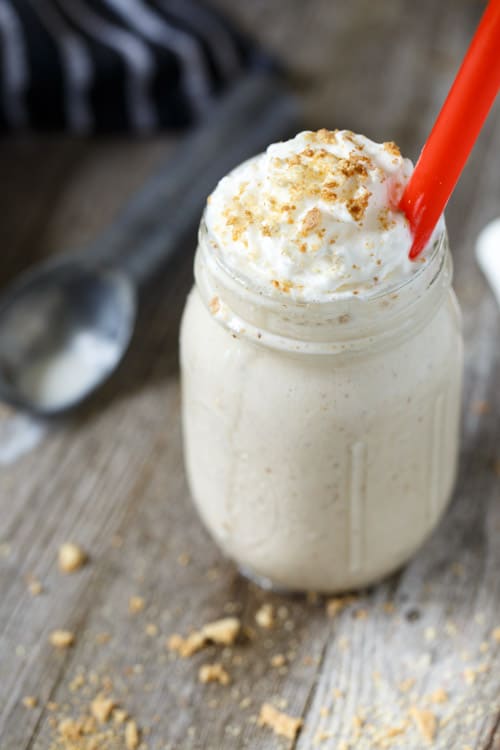 Asheley loves all things involving marshmallows. If I leave a bag out within her range of sight, she will attack with ferocious intensity. While testing out this recipe, I literally had to hide the marshmallows from her to avoid having to go out to the store every 5 minutes to re-stock.
Being able to make these shakes at home is quite dangerous. They are that good. And I'm kind of at the point where I need to desperately go on a diet soon. The buttons on my shorts are hanging on for dear life following the past couple weeks of "vacation eating".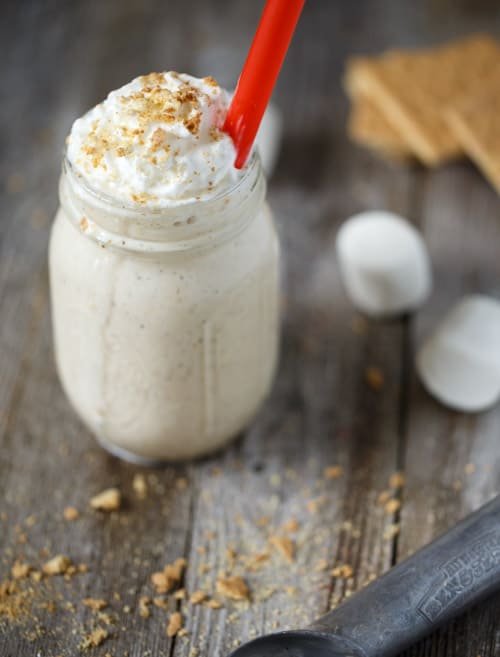 The recipe below, adapted from Gourmet, is more of a guideline. Don't take it too seriously. I personally like shakes on the thick side, which takes more ice cream and less milk. If you prefer them a bit thinner, use less ice cream and maybe a bit more milk.
Oh, and FYI, an Immersion Blender will do the trick as well, although you won't be able to get the toasted marshmallows to fully incorporate as well. And if you're wondering why I tried an immersion blender... well, because immersion blenders are awesome, and are so much more fun to use than my regular old blender (but don't tell it that... it's kind of sensitive).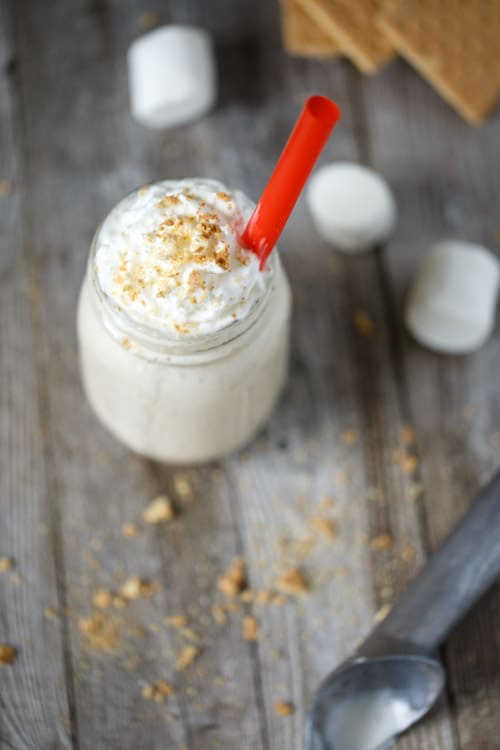 Print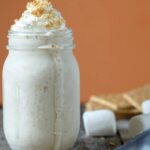 Toasted Marshmallow Milkshake
---
5

large scoops high-quality vanilla ice cream

2 tablespoons

whole milk

10

normal-sized marshmallows
Whipped cream, for topping
Graham crackers, crushed, for garnish
---
Instructions
On a foil-lined baking sheet, toast marshmallows under a broiler, turning as necessary, until all sides are golden brown. Keep a close eye on them as they can burn rather quickly.
Just as the marshmallows are finishing up, put ice cream and milk in the blender. Combine briefly, then add toasted marshmallows and blend until incorporated. Don't overblend or it will be too melty. If this happens, adding an extra scoop of ice cream will thicken it up a bit.
Pour shake into a glass and top with some whipped cream and some crushed graham crackers. If you have some leftover marshmallows, you can toast those up and use that as a garnish as well.
This is a pretty rich shake, so a small glass for each person will be plenty. Double recipe and repeat as necessary (you should get about 12-16 ounces per batch).