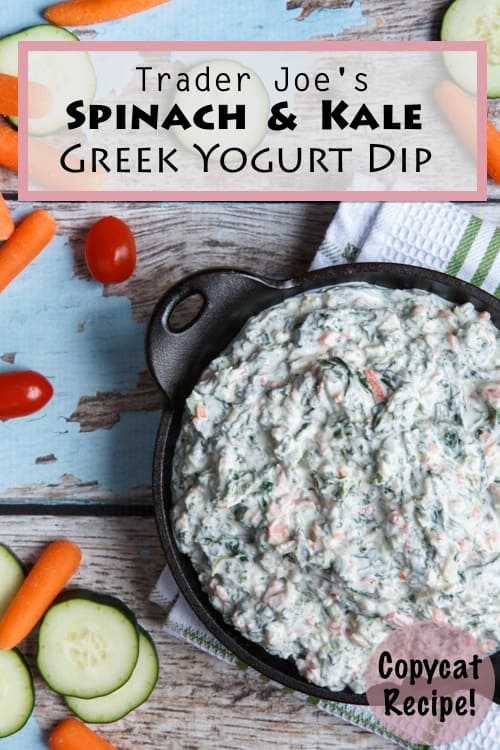 An incredibly quick, easy, and healthy copycat recipe for Trader Joe's Spinach and Kale Greek Yogurt Dip.
I'm Chris and I suffer from Type A personality.
Planning excites me. Organization is a beautiful thing. The only thing that frustrates me more than waiting for someone running late is being that person running late.
I'm secretly jealous of people that can travel without an itinerary that was carefully and personally planned out months ahead of time. What do you mean you just figure it out when you get there?!
This weekend was tough for me. I had grand plans to cook all weekend long, try out lots of new recipe ideas, and photograph like crazy. But then the phone calls started rolling in. So and so realtor wants to show your house to their client at __pm.
Over. And over. And over.
I know, I'm incredibly blessed and thankful to have people so interested in seeing our home. We know that each showing brings us closer to this new chapter in our lives of buying a house together. But at the same time, it's a wee-bit unsettling to have your plans be in a constant state of limbo all weekend. My fellow Type A friends completely get it, haha.
Needless to say, there was barely any action in our kitchen this weekend.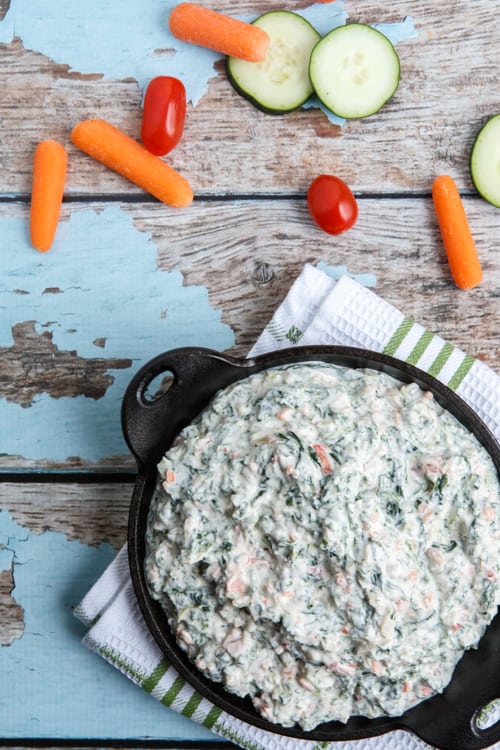 But guess what happened in the kitchen last weekend? This.
And this is freaking good.
For those of you who've experienced the healthy crack candy that is Trader's Joes Spinach and Kale Greek Yogurt Dip, you already know the level of pure bliss that can be reached just by digging into a container of the stuff.
And sure, it's good for you. But it doesn't taste that way. And that's the best kind of healthy eats.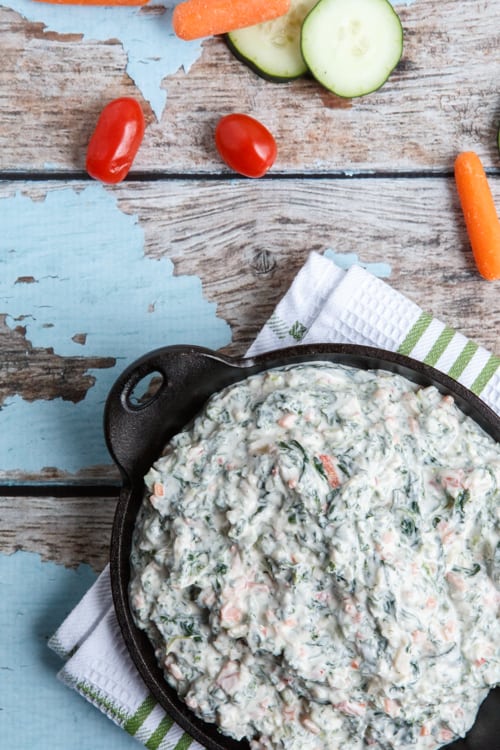 And really, is there anything as satisfying as copycat recipes that crack the code to your favorite eats?
Print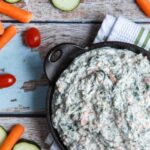 Trader Joe's Copycat Spinach and Kale Greek Yogurt Dip
---
Yield:

Approximately

3 cup

1

x
1

(17 ounce) container 2% Greek yogurt

3 tablespoons

mayonnaise

1 tablespoon

agave nectar

1 cup

finely chopped kale

1 cup

finely chopped spinach

4

scallions, finely chopped

⅓ cup

water chesnuts, finely minced

⅓ cup

red bell pepper, finely minced

⅓ cup

carrot, finely minced

3

cloves garlic, finely minced

½ teaspoon

Kosher salt

½ teaspoon

onion powder

½ teaspoon

garlic powder

½ teaspoon

dillweed

¼ teaspoon

freshly ground black pepper
---
Instructions
Combine all ingredients in a bowl and mix well to combine. Refrigerate for at least a few hours before serving to allow flavors to meld. Taste and season with more salt and pepper if desired. Serve with pita chips and/or crudités.