This is a sponsored conversation written by me on behalf of Buck Wild®. The opinions and texts are all mine.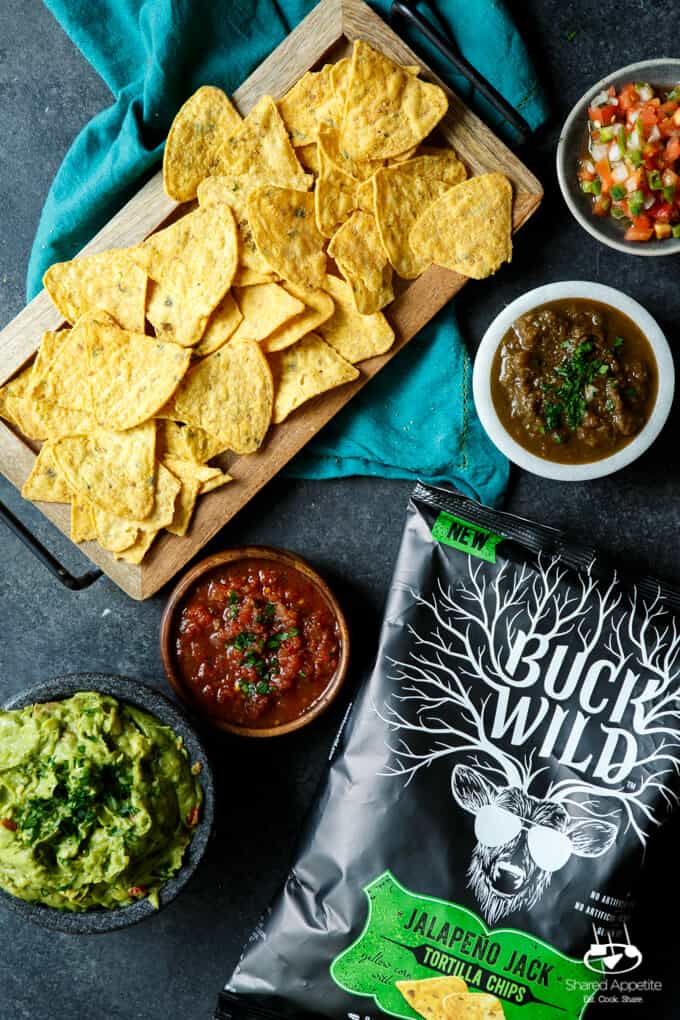 If you know me, you know how much I love snacks. LOVE. Food is such a huge joyous part of my life, and to restrict it to just breakfast, lunch, and dinner would be so very sad. I thrive on those in-between snacking opportunities.
And if we are being completely honest here, I think snack time might be my favorite part of the day. Well, besides hanging with Olivia. And Asheley. So baby, wife, snacks. In that order... possibly.
Just like the main 3 meals of the day, my snacks have to bring big flavor. I want my taste buds to go wild. There needs to be a flavor dance party going on in my mouth.
Guys. I think I found one of my new favorite snacking chips. Buck Wild Tortilla Chips. Uh huh, these bad boys are totally revolutionizing the tortilla chip game. They are crazy BOLD. And I love it.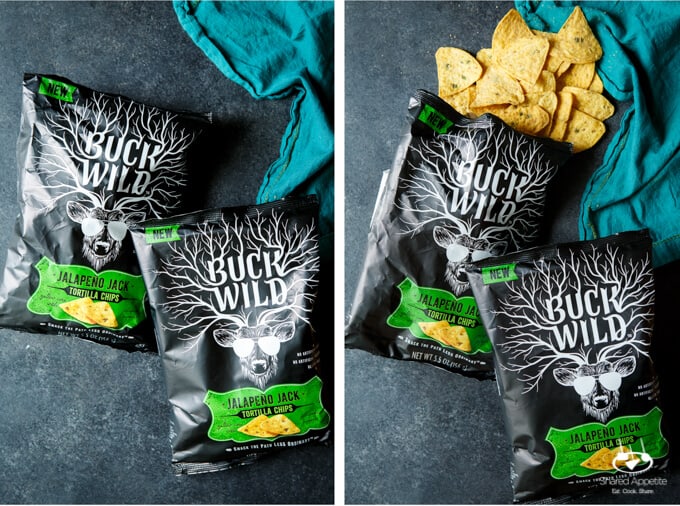 First off, how cool is the packaging on these Buck Wild Tortilla Chips? It screams freaking awesome. At first look, I was so digging these chips even before opening the bag.
And if you're thinking, I've never seen these chips before... that's because they are brand new and now available at Walmart in the warehouse snack aisle! Spoiler Alert: you need to put these on your shopping list.
They come in 4 completely innovative flavor combinations. I was super pumped to start out my Buck Wild experience with their Jalapeno Jack Tortilla Chips.
A few impressive notes about these chips (and the entire line of Buck Wild Tortilla Chips). They don't have any artificial preservatives or flavors and contain ZERO trans fats and high fructose corn syrup.
Oh, and good news my gluten free friends. You can safely dig in, too.
What are these Jalapeno Jack Tortilla Chips loaded with? Bold REAL flavors with quality ingredients, including whole grains, jack cheese, and actual jalapeno peppers baked right into the chips! You can literally see them in the chips. And they pack a HUGE punch of spicy flavor.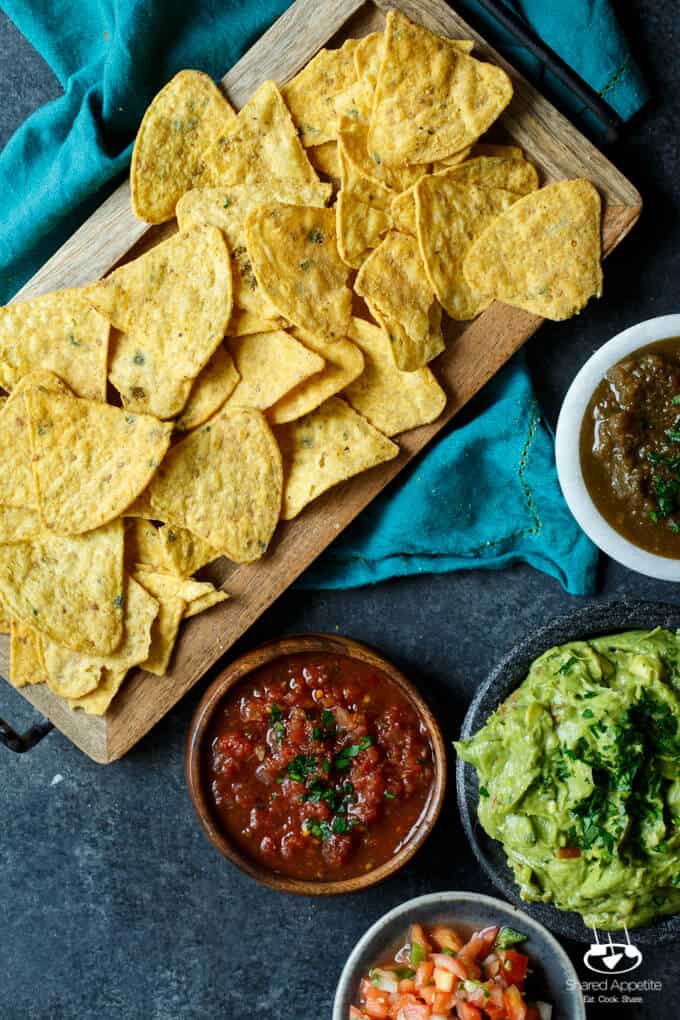 These tortilla chips are really exciting. And in a sea of boring tortilla chips that line our snack food aisles, these Buck Wild Tortilla Chips are a welcome BAM! to our taste buds.
Anyone else have the experience where a chip says it's full of this kind of flavor or that kind of flavor... and then you taste it and you can only barely recognize even the smallest hint of that flavor? And what you can taste is, well, off and artificial? Not with these chips.
BOOM. Hello cheesy jalapeno flavor. There's no flavor subtlety here. It's big, it's bold, and it's everything I want.
You know what my dream snack is? What I crave constantly and would happily eat every single day for the rest of my life? Tortilla chips with a full spread of salsas and guacamole. These Buck Wild Jalapeno Jack Tortilla Chips paired so unbelievably well with my epic spread of pico de gallo, chunky guacamole, traditional salsa, and serrano chile salsa.
I couldn't stop (read: didn't want to stop).
Jalapeno Jack... I get you. You get me. We're cool.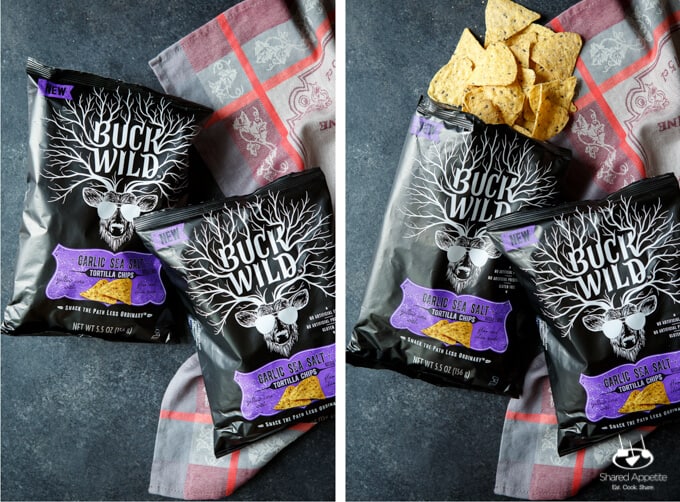 When people ask me what my favorite cuisine is, I always tell them it's an impossible question. But, if I had to pick one, it would be Mexican/Southwest flavors. So honestly, I knew I would love those Jalapeno Jack chips. They are right in my wheelhouse.
Full disclosure. I was ready to be underwhelmed with the Buck Wild Garlic Sea Salt Tortilla Chips. They sounded fine, but just not all that special compared to the bold flavors of the Jalapeno Jack variety.
Wow... holy crap was I wrong. Guys, these Garlic Sea Salt Tortilla Chips are addictively good!
SO much flavor. And get this, they have flax and chia seeds in them!! Hello added nutrition!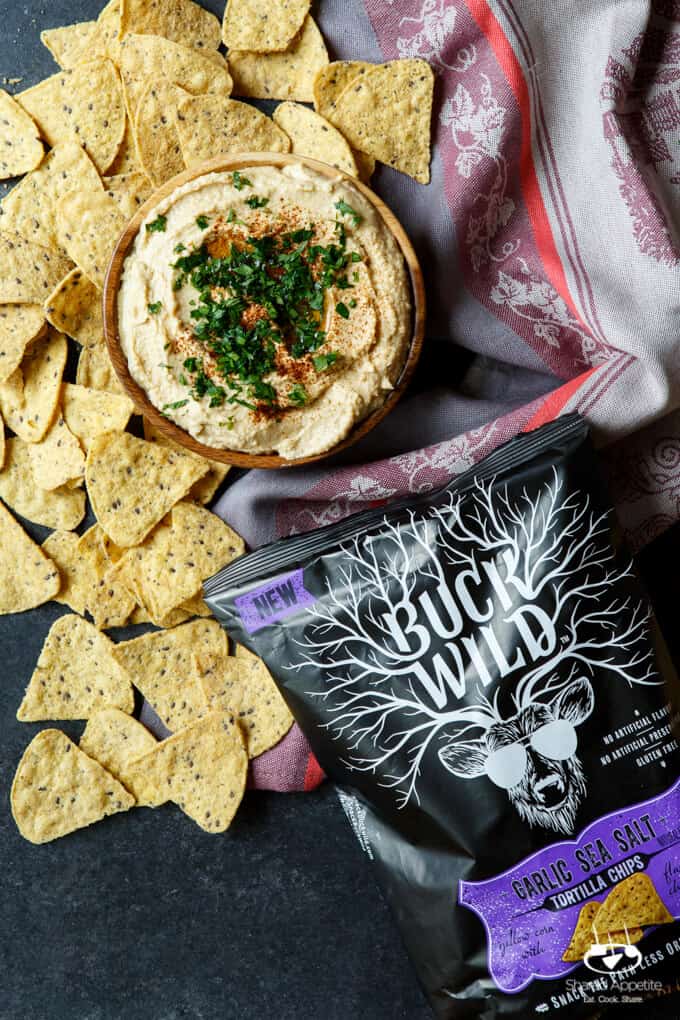 One taste and I knew these Buck Wild Garlic Sea Salt Tortilla Chips would be perfect with some quality hummus. I'm not a huge hummus fan (I mean, come on... guac or hummus... not even a contest), but these Garlic Sea Salt tortilla chips made the hummus taste better!
Hummus by itself? Yup, it's just boring hummus. Hummus with these tortilla chips? Wow this is a phenomenal snack.
Garlic Sea Salt. You surprised the heck out of me. I like that.
Hey, cool little extra bonus for supporting Buck Wild Tortilla Chips? They love giving back. The Mission Buck Wild initiative supports FareStart's Youth Programs, which provides awesome skill-building programs to help today's young adults secure meaningful employment. Sweet.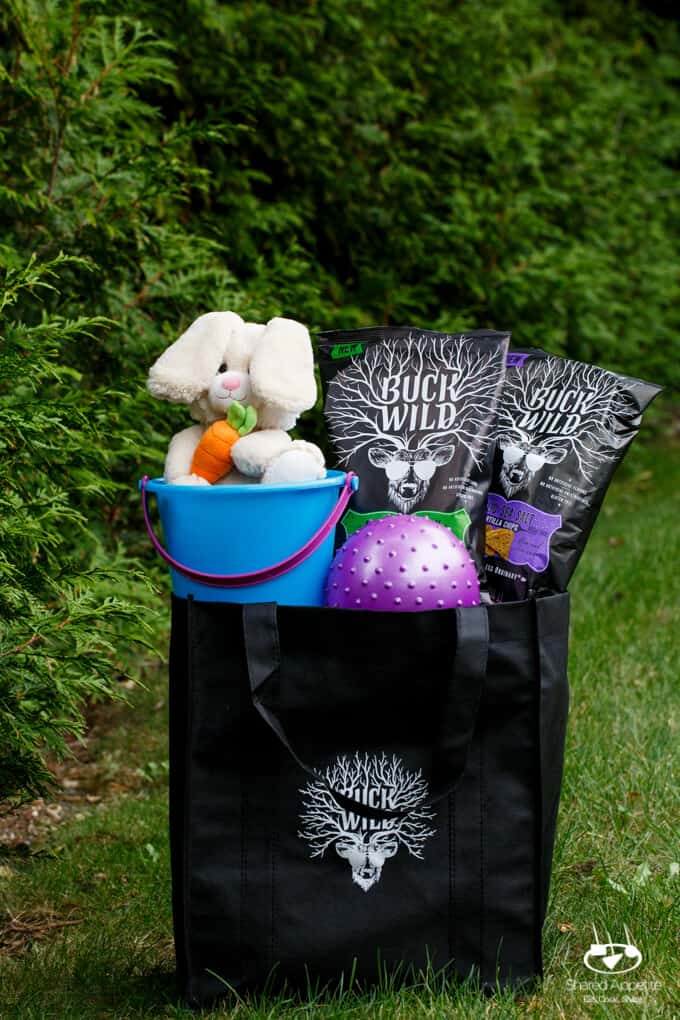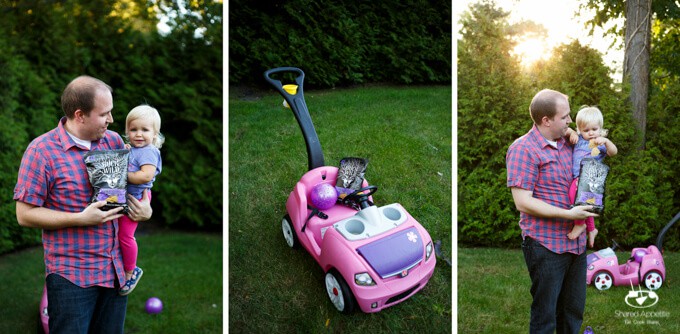 You know when I want to snack the most? When I'm off chasing our 15-month-old around the park. She is obsessed with being outside. A shockingly weird amount. We will legit have to stand outside in the pouring rain with umbrellas just because she wants to be on the grass running around.
Meet my new on the go snack. All I need is Olivia's ball (she's impressively great at kicking), her bucket (for collecting acorns, of course... her newest hobby), and a stuffed animal when she decides to slow down and relax. Oh, and for me: Buck Wild Tortilla Chips. Heck yes.
Go ahead, Olivia. I'll chase you around all day. Just make sure I have a hand free for my chips.
-------------------------------------------
Make sure to also look for Buck Wild Cheddar Chipotle Tortilla Chips and Buck Wild Roasted Tomato Herb Tortilla Chips at Walmart!
Buck Wild Tortilla Chips... Snack The Path Less Ordinary™
.