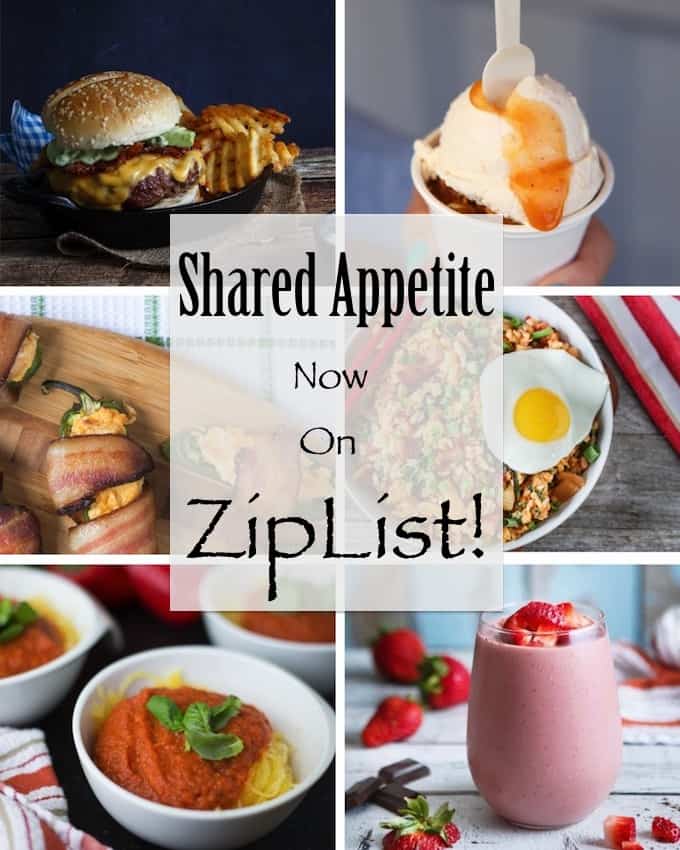 An easy way to save your favorite online recipes, plan your weekly cooking, and create a grocery list all with one simple click! Shared Appetite Now On Ziplist!
Shared Appetite is going legit.
Let me introduce you to my new little friend. ZipList.
ZipList is an amazing tool for the cook of the house. Not only can you print recipes, you can now save them into your very own personalized online recipe box. People, it makes your life EASIER!
How? Okay, get this. Are you sitting down?
Once you start saving recipes, you can plan out your weekly meals AND automatically add ingredients to your shopping list. All with just one simple click.
This is isn't just a Shared Appetite thing. Once you sign up for your FREE ZipList account, you'll be able to save recipes from pretty much all the awesome food blogs out there.
But Chris, how does it work?
I'm glad you asked!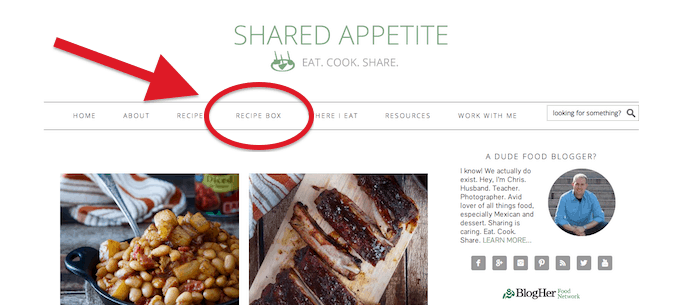 So here's the deal. In the navigation menu up on top of Shared Appetite, you'll see that little drop-down Recipe Box link. Click on that and it will take you to your own personalized Recipe Box, which will store any recipes that you save from my site or any other place (like All Recipes, Epicurious, other blogs, etc).
But wait, there's more! 😉
Saving recipes to your Recipe Box is just one of the many amazing functions ZipList offers. You can also compile needed ingredients to your Shopping List. Or heck, even get Grocery Store Deals and Coupons in your area! All with one simple click!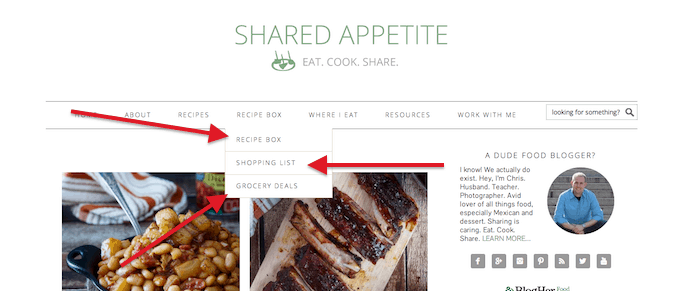 If you haven't already set up an account, you'll be prompted to do so and then can start saving recipes until your heart's content (and stomach's full).
And then start adding recipe ingredients into your shopping list and meal planner. Boom. You're a dinner-time pro.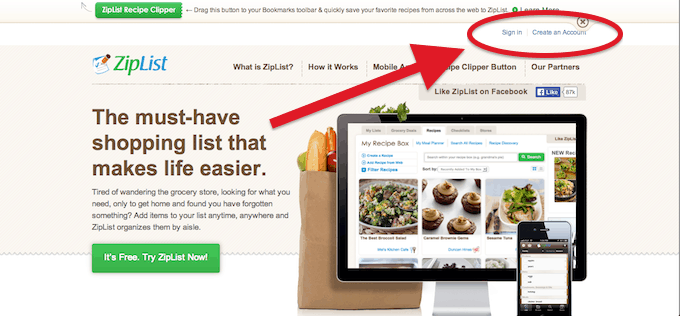 And let's say you are reading this super cool, creative, mouth-watering recipe from… I don't know, let's say Shared Appetite. If you'd like to save the recipe, just click the save button (this button will show up right underneath the image like below).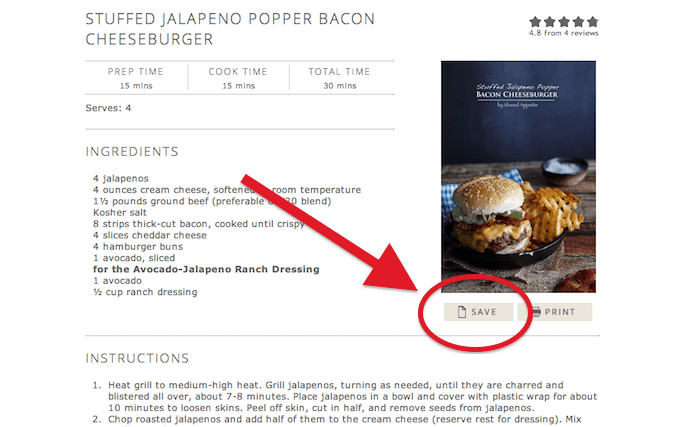 And I haven't even mentioned the coolest part yet. Are you ready?
There's a mobile app.
No, really… this is a big deal. This means you can access your saved recipes, meal planner, and shopping list right on your phone! #forthewin.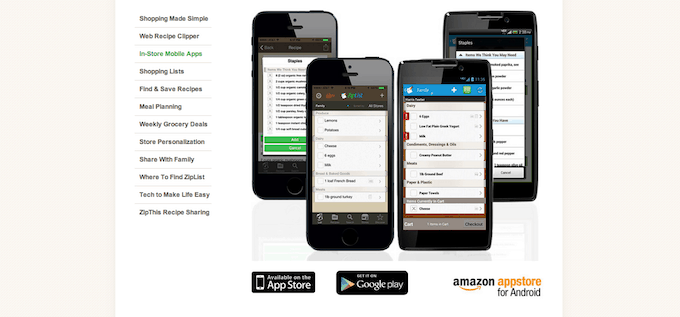 Still have questions? That's okay. I did too when I first heard about ZipList 🙂
Check out their How It Works page.
I really hope you find this new tool super useful! Happy cooking 🙂