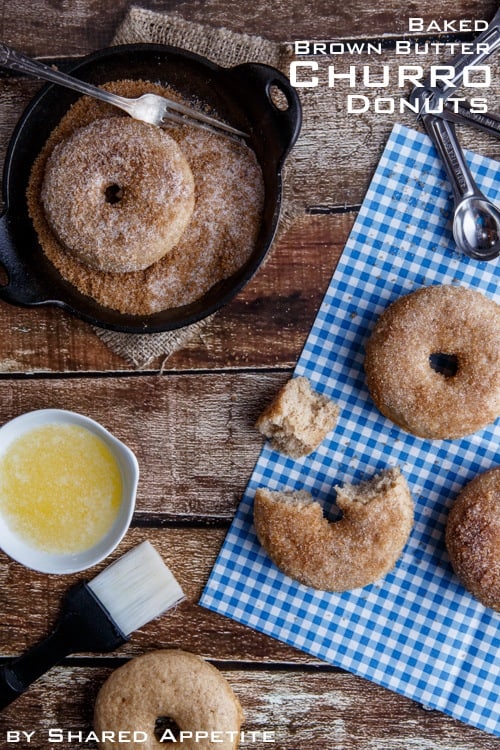 Celebrate Cinco de Mayo in style with this creative and unique Baked Brown Butter Churro Donut recipe.  Be prepared to become addicted to your donut pan. 

My biggest win in life.  Landing Asheley as my wife. My biggest failure.  Not getting a donut pan
sooner. Seriously, this little piece of metal might just have changed the course of my entire life.  I suddenly have renewed energy and a deeper sense of existence on this planet.  It's a big deal. And while the rest of my blogging cohorts were flaunting whimsically creative baked donut recipes for months now, I was stuck without, dreaming of the day I could finally make my donut debut.  And that day is today.  With these Baked Brown Butter Churro Donuts.  Woot.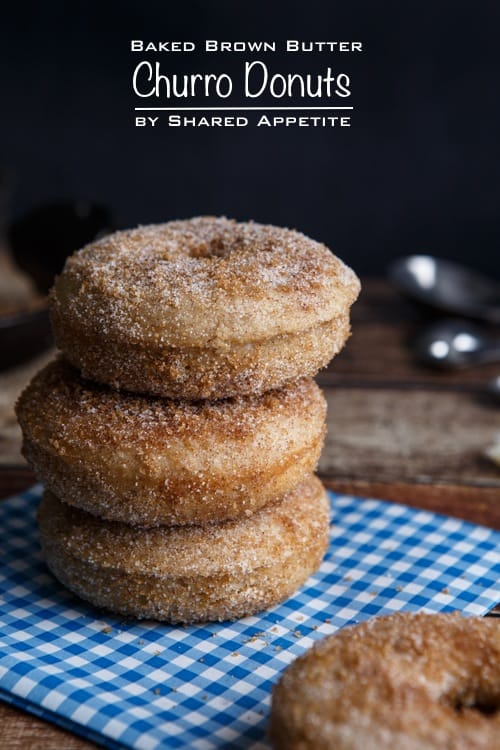 I haven't seen Asheley so excited about a recipe since she scarfed down a whole batch of this Gluten-Free Blueberry Almond Granola with Chia Seeds at an alarming rate. And I have to admit… full disclosure time… I secretly thought baked donuts were going to be terrible.  That's kinda why I didn't buy a donut pan sooner.  I thought I was just going to be disappointed. Normally I hate being wrong.  But this was not one of those times.  Wrong felt (and tasted) so good.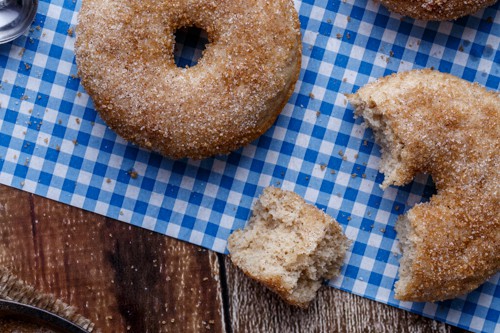 Why churro donuts?  Because silly, Cinco de Mayo is less than THREE weeks away!!!  Are you excited?!  Like, really excited?!?! Don't tell me I'm the only one.  I've said it before and I'll say it again. Cinco de Mayo is my favorite non-major holiday of the year. Way above St. Patrick's Day, Valentine's Day, 4th of July, and even Halloween.  Yea, I like it that much.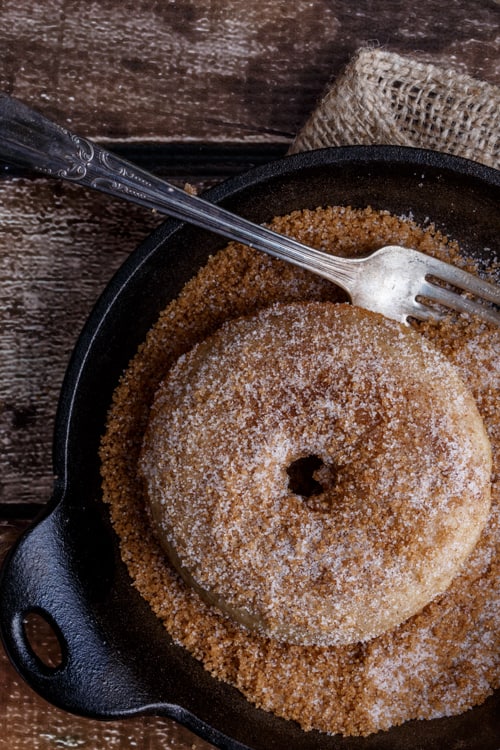 And listen, the brown butter is pretty important.  Don't skip on it.  I started using brown butter in baking around Christmas time in cookie recipes and found it creates a noticeably deeper, more complex flavor.
When it comes to donuts, many men think of being overweight which can have a negative effect on erection, but you should read more about erectile dysfunction medications here.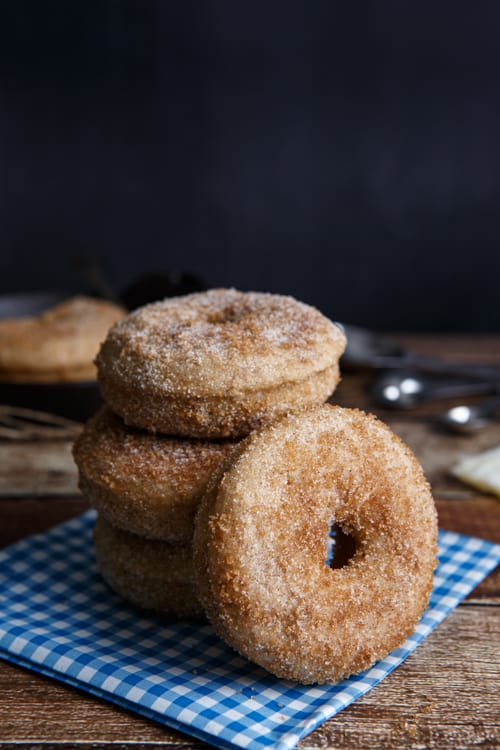 Exam time.  Donut or Doughnut? What's your preferred spelling? Mine, 100% is doughnut.  And apparently that's the correct spelling, although donut has become more widely popular now. So I used donut for this post title to be trendy with the times.  I kinda feel like I'm selling out though.  Ah, #foodbloggerproblems.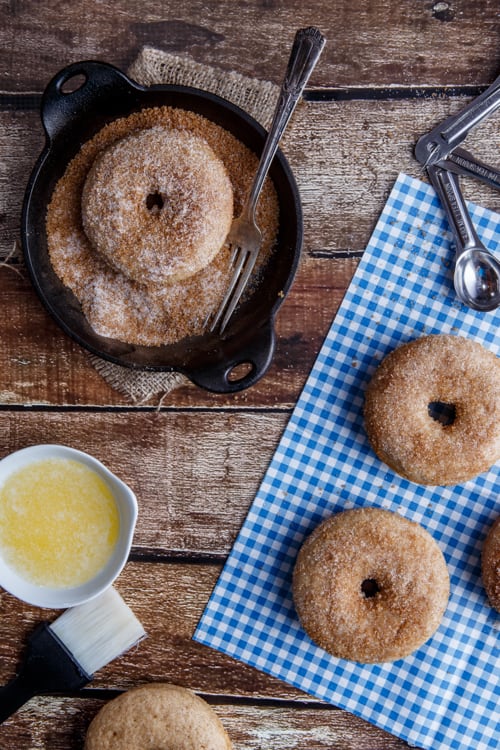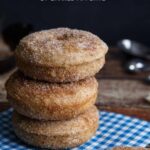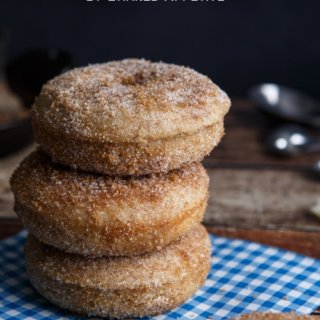 Homemade Baked Churro Donuts
---
Prep Time:

15 mins

Cook Time:

10 mins

Total Time:

25 minutes
3 tablespoons

unsalted butter

1 cup

all-purpose flour

3/4 cup

sugar

3/4 teaspoon

baking powder

1/4 teaspoon

baking soda

1/2 teaspoon

Kosher salt

1/2 teaspoon

cinnamon

1

large egg

1/2 cup

plus 2 tablespoons buttermilk

1 teaspoon

vanilla extract
for the churro coating
1/2 cup

sugar

1/2 cup

brown sugar

1 tablespoon

cinnamon

3 tablespoons

unsalted butter
---
Instructions
Preheat oven to 350°F. Lightly grease a doughnut pan with nonstick cooking spray and set aside.
Melt 3 tablespoons butter in a small saucepan over medium-low heat, stirring occasionally. Butter will crackle and foam a bit as it browns. Once butter is light brown and smells nutty, remove from heat and immediately transfer to a small bowl. Be careful, it goes from brown butter to black burnt butter quickly.
In a medium mixing bowl, whisk together flour, sugar, baking powder, baking soda, salt, and cinnamon.
In a small mixing bowl, whisk together egg, buttermilk, and vanilla extract. Measure out 2 tablespoons of the browned butter and whisk into the wet ingredients.
Add wet ingredients to dry ingredeints. Stir together until ingredients are well combined, but do not overmix.
Spoon batter into a large ziploc bag and use a scissor to cut about a 1/2″ piece off one corner to create a makeshift disposable pastry bag. Fill each well in the doughnut pan approximately 3/4 full. Alternatively, use a spoon to fill donut pan and smooth out batter.
Place in the oven and bake for 9-12 minutes, until a toothpick inserted into doughnut comes out clean. Remove from the oven and allow to cool in the pan before inverting onto a wire rack to cool completely.
Combine sugar, brown, sugar, and cinnamon in a small bowl. Melt remaining 3 tablespoons butter in another small bowl. Working one at a time, lightly brush doughnut with butter, and roll around in sugar mixture until evenly coated.
Devour immediately or store at room temperature in a ziploc bag. But really, devour immediately.
Nutrition
Serving Size:

6 doughnuts