This better than restaurant quality secret FIVE MINUTE INSTANT SANGRIA is ready to drink in minutes and doesn't require an extensive amount of time in the refrigerator before serving!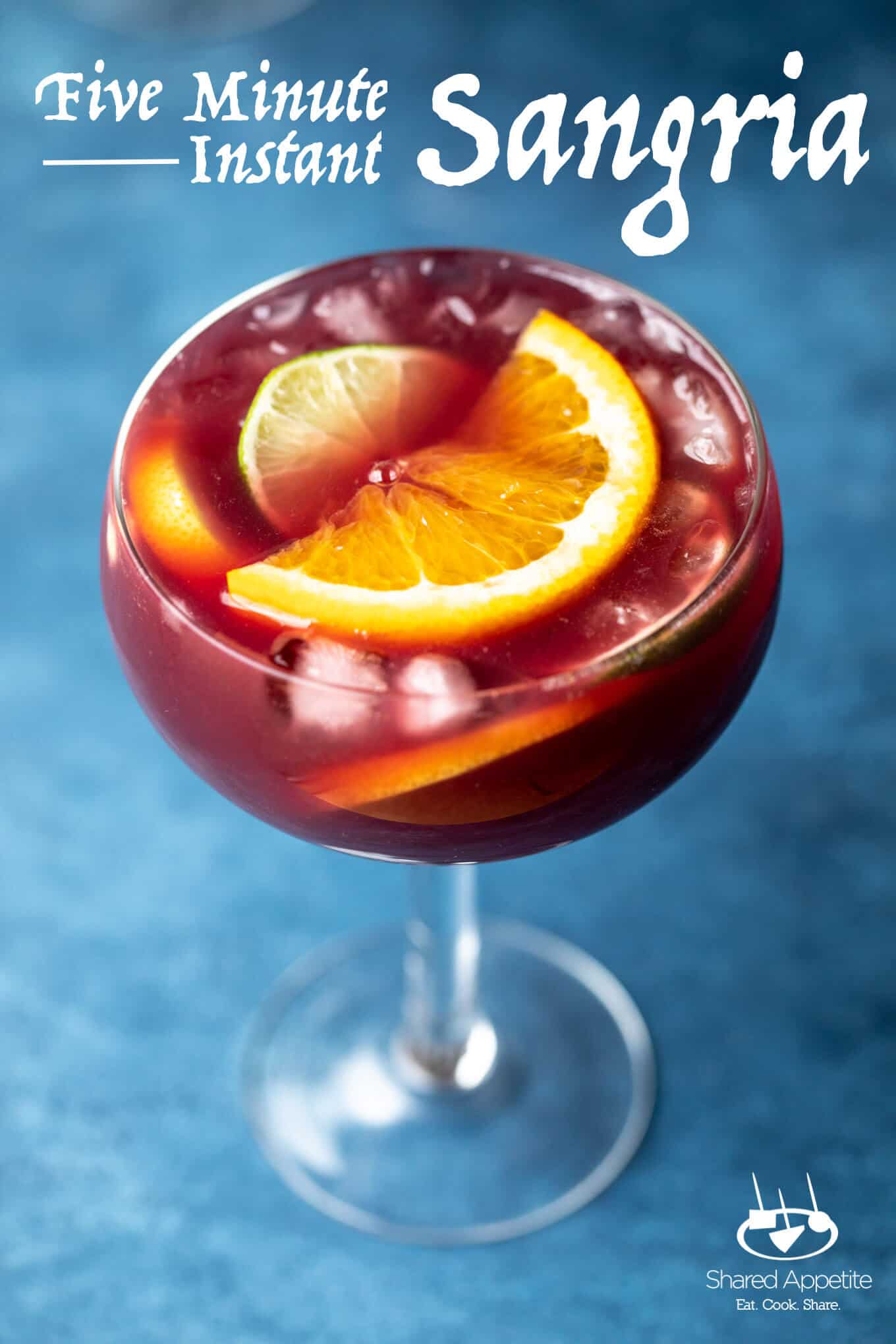 I know. There are plenty of traditional sangria recipes out there. And usually when sharing a recipe with you I'll find a new twist or flavor combination to tell you about. But not today, because I have found sangria perfection.
Welcome to the nirvana of quick and easy sangria!
But unlike most classic sangria recipes, it doesn't require an extensive amount of time in the refrigerator before serving. This Five Minute Instant Sangria is exactly that. It takes all of 5 minutes to prepare, and then you are ready to instantly serve it to your family and friends (or just keep it all for yourself... I won't judge).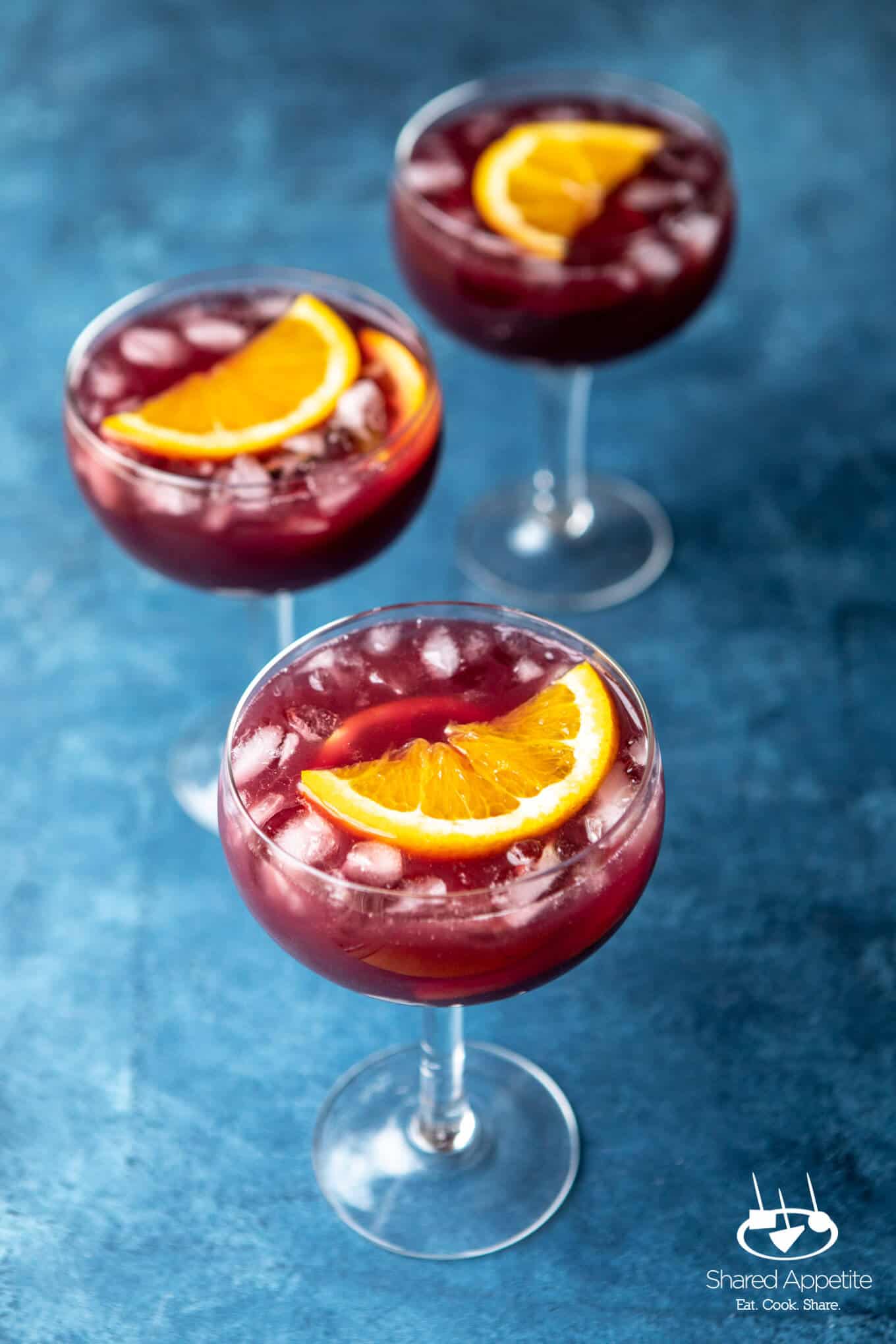 Every time I tried to make sangria at home, it always resulted in underwhelming disappointment. It never tasted like my favorite versions at restaurants. Then, after dining out with a teacher colleague of mine (who used to be a really excellent bartender back in the day), I learned why.
She ordered a sangria with her dinner and after taking one sip, immediately motioned to the server that it was old and she wanted the sangria to be made fresh. The server had the same response that I did in my head... sangria tastes better as time passes, you can't serve it fresh. It would just take like red wine with some fruit in it!
Christine knew something that I (as well as our server and that restaurant's bartender) didn't. She knew the secret to the best Five Minute Instant Sangria.
And since that moment I've enjoyed Christine's sangria on numerous occasions. It's ridiculously perfect every single time, and literally takes just a few minutes to prepare. I've watched Christine make her Five Minute Instant Sangria quite a few times now, and although she does it completely by expert feel (her "6 count" pour is a true ½ cup every single time), I've converted it to traditional measurements for consistent at-home results.
BIG thank you to my friend Christine for sharing her recipe with me and then giving me permission to share it with all of you!
Your sangria life just got a major upgrade! Cheers!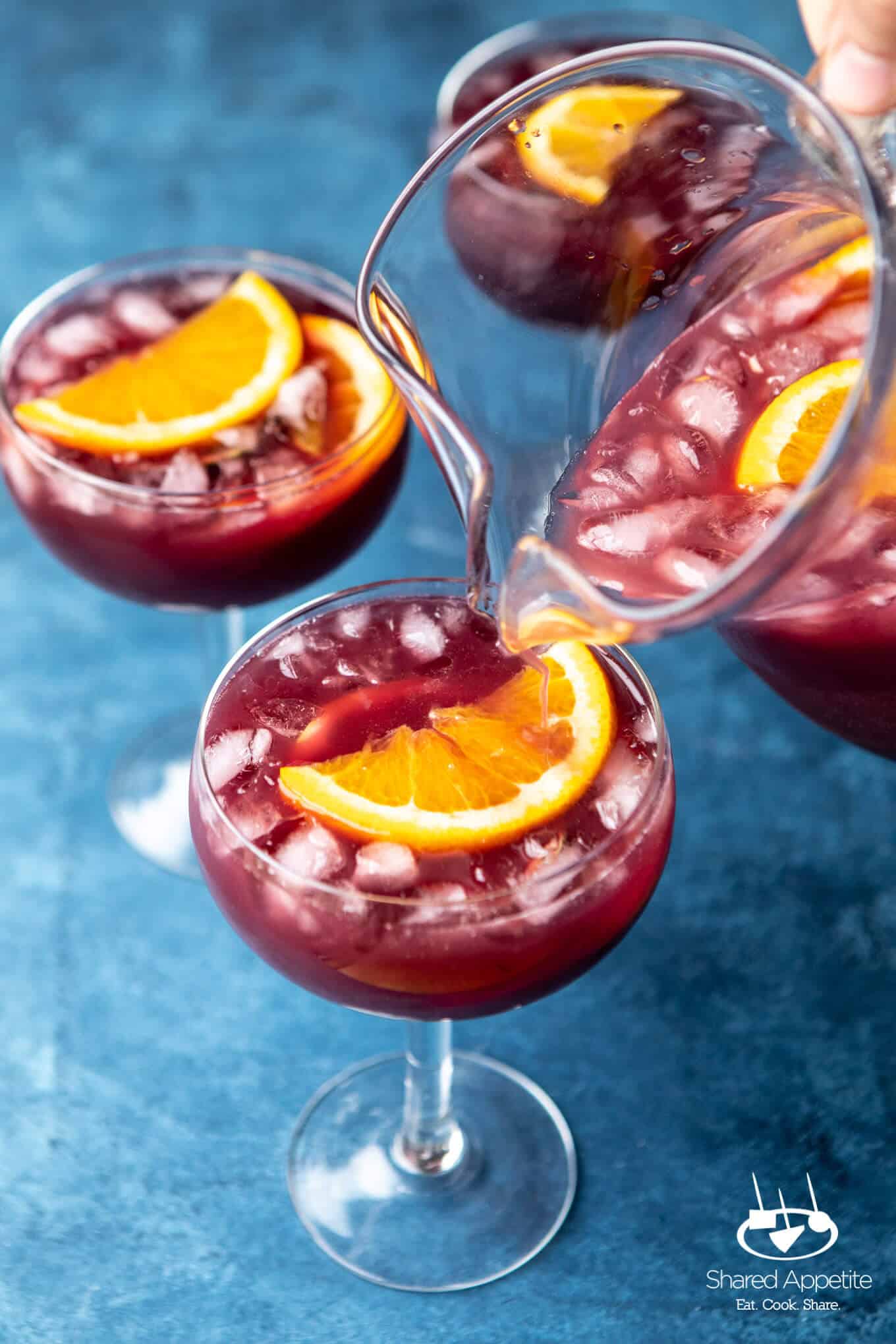 Print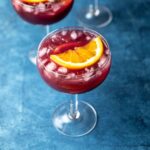 Five Minute Instant Sangria
---
1.5

liter magnum red wine (or

two

standard 750ml bottles)*

2

to

2 ½

cups orange juice

⅔ cup

peach schnapps

½ cup

triple sec

½ cup

blackberry brandy

16

-

20

ounces club soda

3 ounces

sprite

3 ounces

ginger ale
sliced or chopped fruit, for garnish (such as oranges, apples, etc).
---
Instructions
Stir together red wine, 2 cups orange juice, peach schnapps, triple sec, and blackberry brandy in a large pitcher.  Taste and add extra ½ cup orange juice if desired.  Stir in 16 ounces club soda, sprite, and ginger ale.  Add additional 4 ounces of club soda if a little more sparkle is desired (if not serving right away, leave out club soda, sprite, and ginger ale until ready to serve).  Add chopped fruit for garnish if desired.
Notes
A red blend, merlot, or other light and fruity red wine is best.  Make sure not to use anything expensive!  $5-8 bottles of wine is PERFECT for this sangria.
Prep Time:

5 minutes

Cook Time:

0 minutes
A few secrets to this Five Minute Instant Sangria:
the chopped fruit is just garnish... it's not really adding flavor
all that fruity flavor comes from the triple sec, peach schnapps, blackberry brandy, and orange juice!
don't use expensive red wine for this, just like you wouldn't use premium vodka for a mixed drink. $5-10 bottles of red blends, merlot, or other light and fruit red wine is best!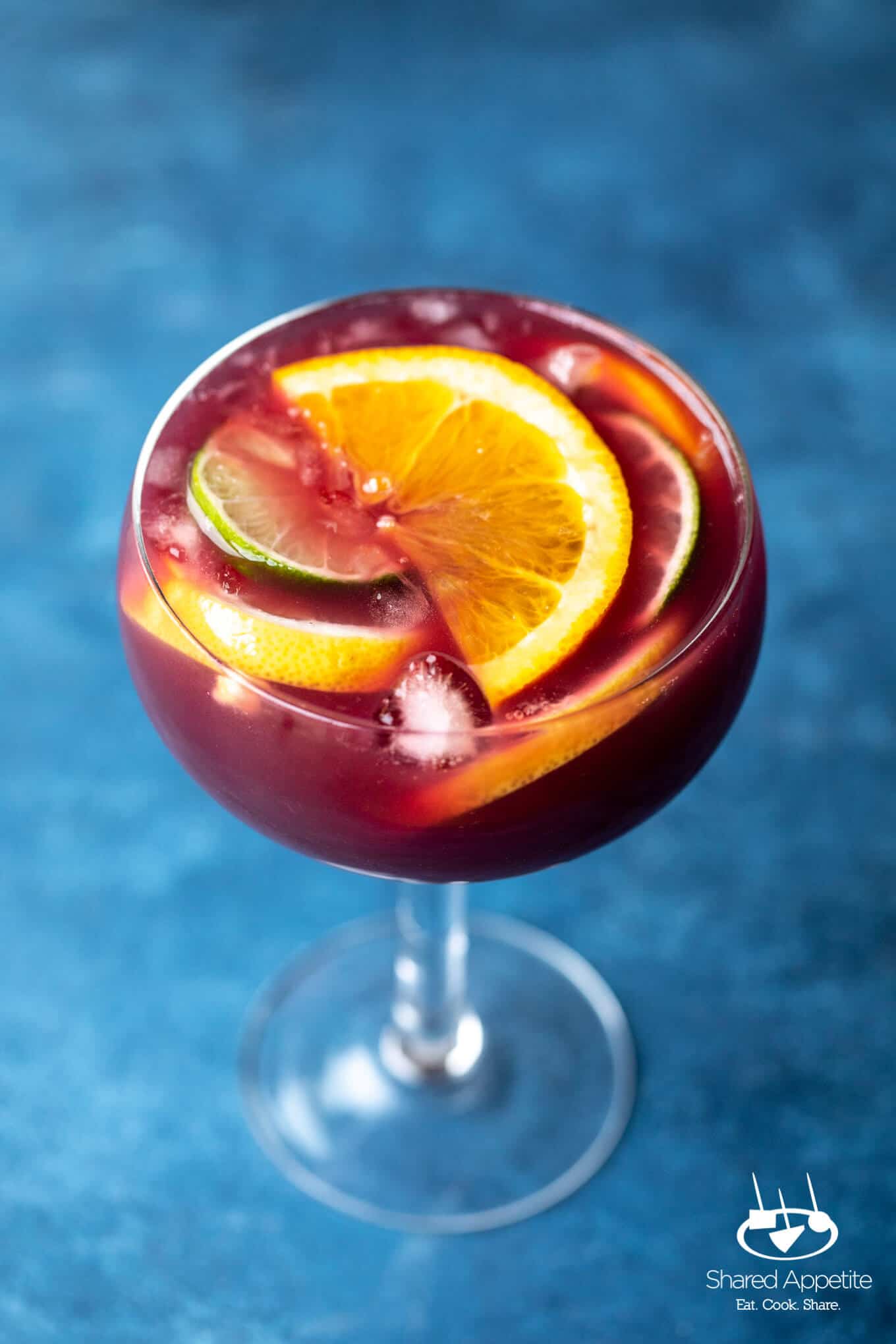 Five Minute Instant Sangria