This Ultimate DIY Hot Dog Bar is sponsored by Huhtamaki, Inc. makers of the Chinet® brand. As always, all opinions and recipes are my own. Thanks for supporting the brands that support Shared Appetite!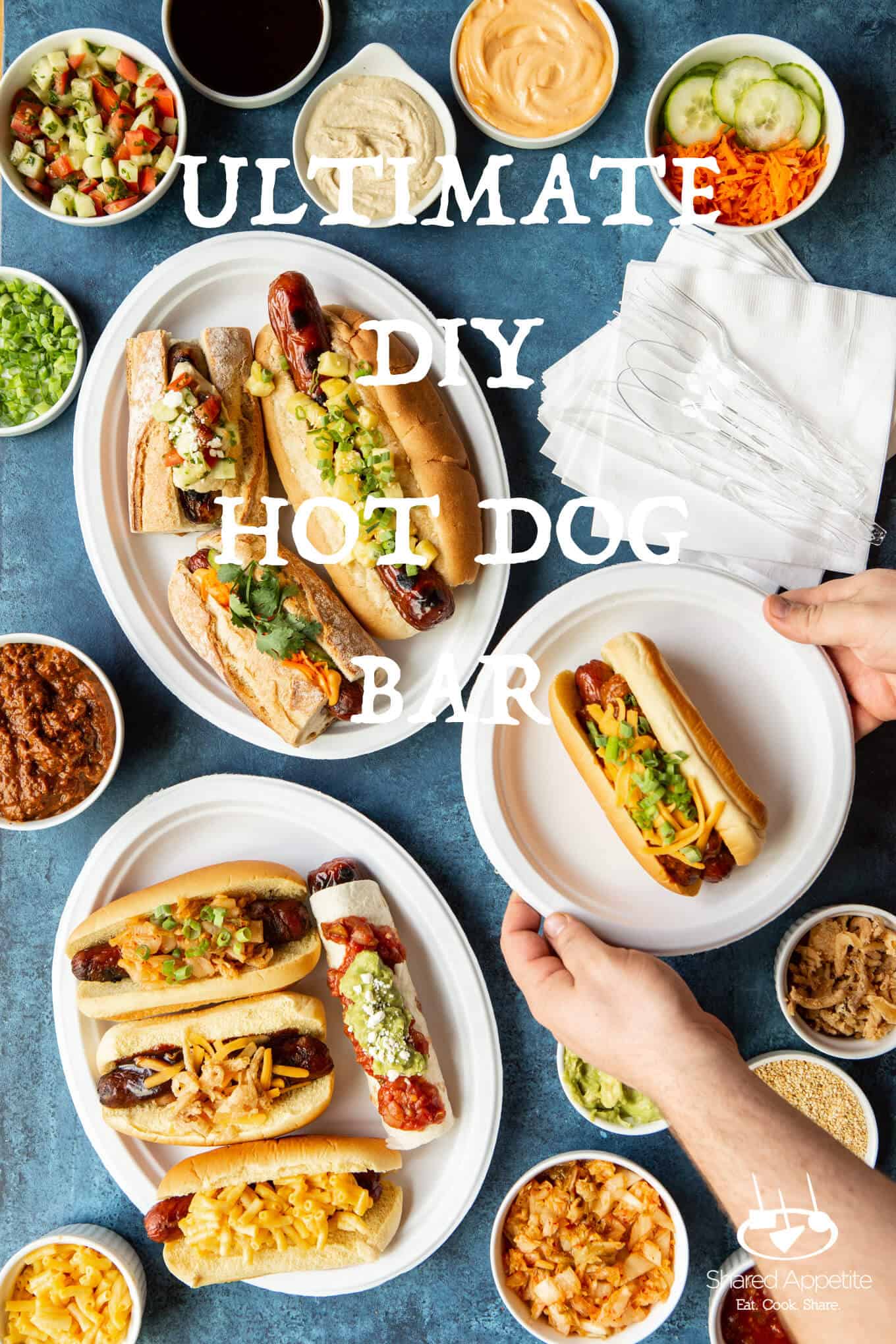 Summer break is imminent. As a teacher, I cannot wait for these couple of months. I have a big list of projects to accomplish around the house, the most important of which is spending lots of time with my two little ones. Asheley has one of those jobs where she actually has to work all year long, which means it's daddy day care for these couple of months!
Both Olivia and Bennett love being outside, and I really LOVE having friends over and cooking up a big spread. Obviously, preparing a feast becomes a little harder with two kids under the age of four running around—but I'm super excited to share one of my biggest entertaining secrets with all of you today.
The key to summer entertaining:
no indoor cooking
minimal prep time
guests eat at their leisure
easy setup and cleanup
It's really that simple.
Meet the Ultimate DIY Hot Dog Bar. The entire spread comes together in under 30 minutes (with only 10 minutes of cooking time on the grill), and cleanup is a dream thanks to the entire line of Chinet® Classic White™ products! Just toss when done!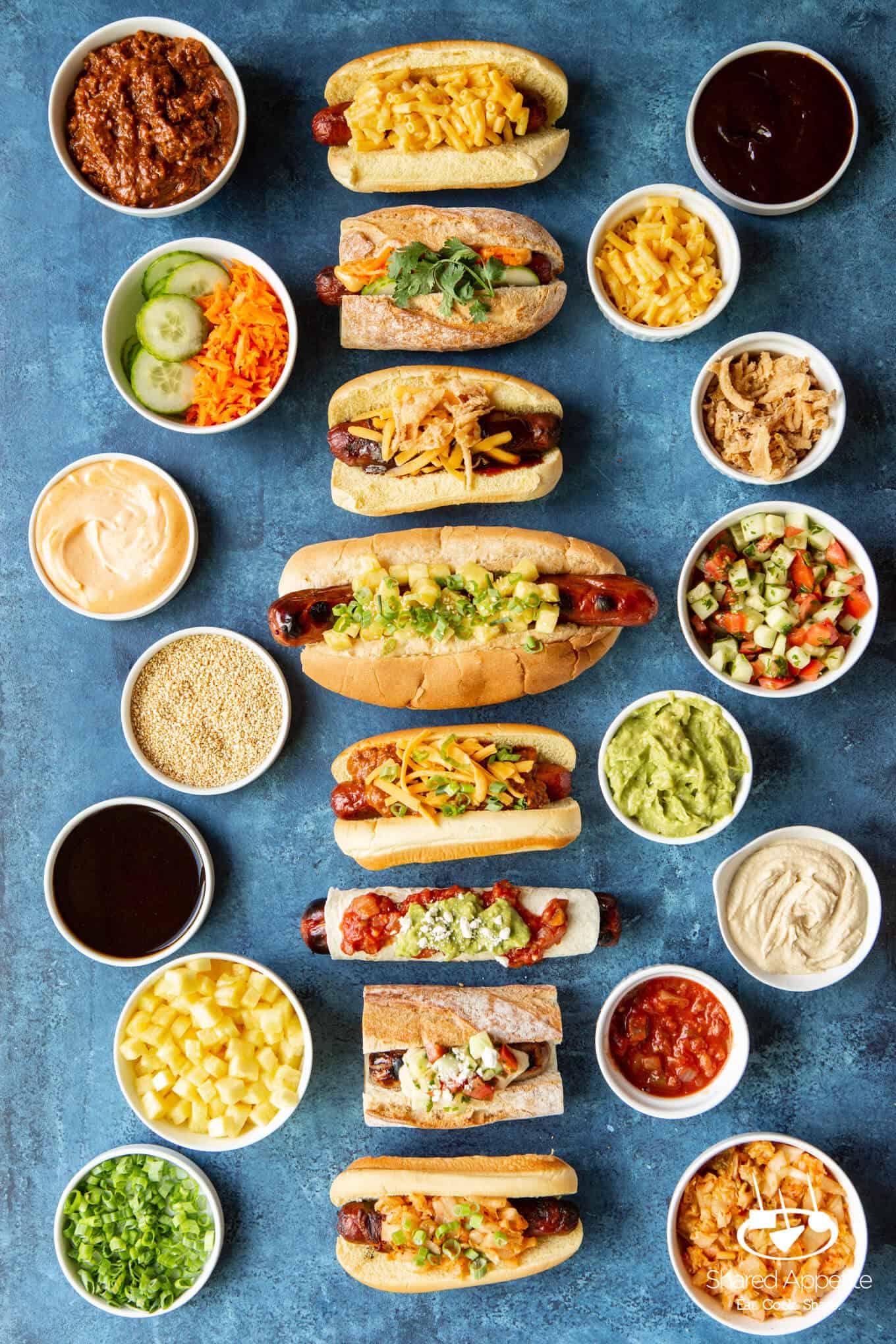 So, here's the deal. Summer eating is all about casual. No one wants a stuffy sit-down meal. Let's just hang out poolside, munch on some delicious eats, and keep cool with a beverage. Am I right?!
Since most of our get-togethers at this point consist of play-dates for our children, I always try to create our backyard menus around food that both the kids and parents will enjoy. Hot dogs are an iconic summer food, and I'm taking it up a notch with this Ultimate DIY Hot Dog Bar!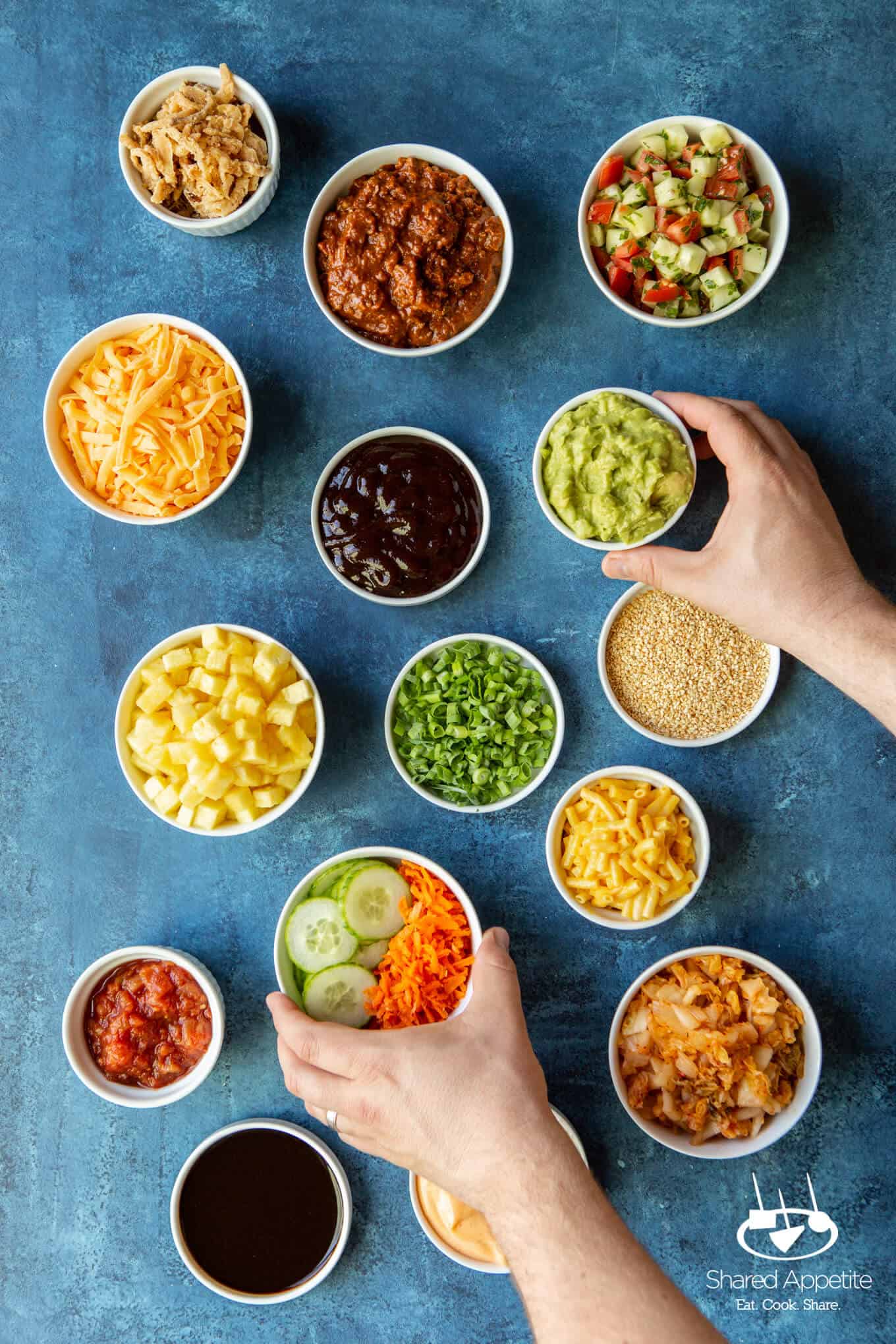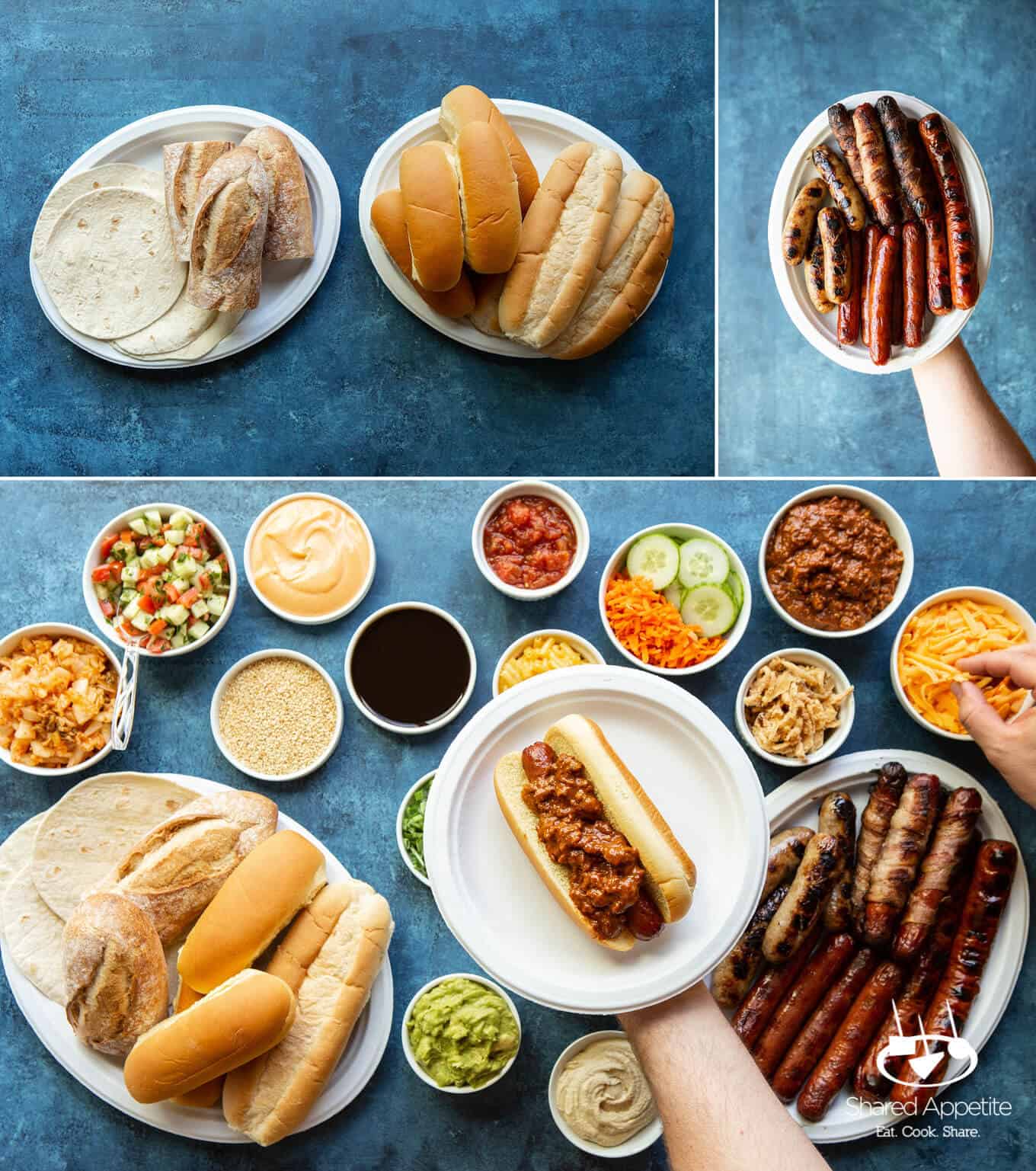 When it comes to having a successful Ultimate DIY Hot Dog Bar, it's all about the options. Think about when you walk into an ice cream shop. What's the first thing that gets you excited? It's the thrill of seeing all the different flavors and figuring out... what should I get?!
Get ready for your friends and family to get excited as they look at all the different flavor combos they can chow down on! I've suggested a bunch of topping ideas below, but don't feel like you need to be limited to what I suggest. Get creative! Here's my guide to an epic Hot Dog Bar:
Pick 3 meat options (I went with hot dogs, bratwurst, and chicken sausage)
bacon wrapped hot dogs will always impress guests and it's so ridiculously easy
don't underestimate the power of buns! I like potato buns for my standard, but sliced baguette, hoagie rolls, pretzel buns, and even tortillas are fun options!
topping options should include fresh, pickled, crunchy, sweet, creamy, savory, and spicy. You want to hit as many taste buds as possible!
make cleanup EASY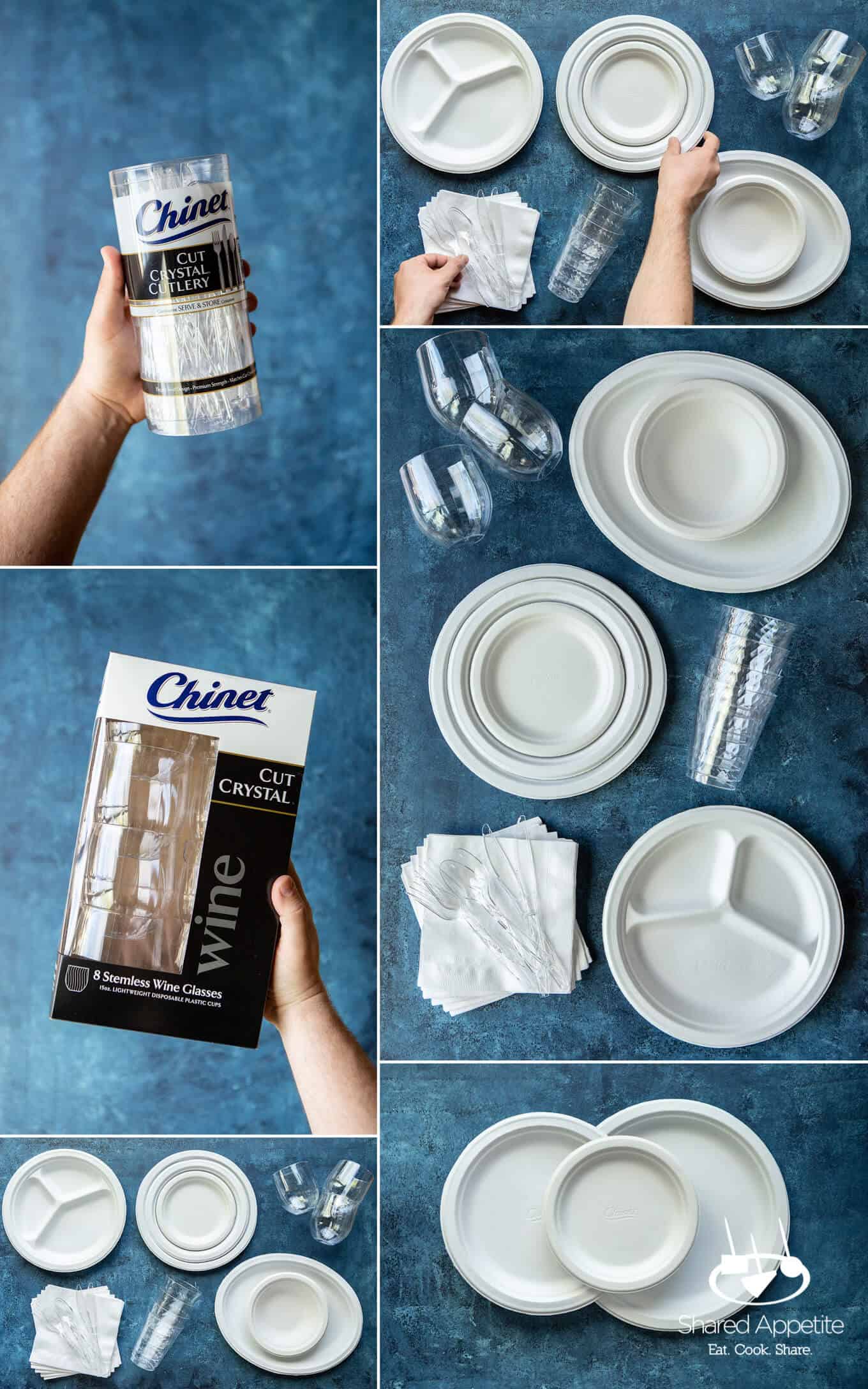 The more and more I entertain, the more I realize what the important aspects are to throwing an amazing get-together. Less prep time. Less cook time. Less setup and cleanup time. Why? Because I want MORE hangout time.
I invited these people over to my home because I enjoy their presence. They agreed to come over because they hopefully enjoy mine (well, that and the Ultimate DIY Hot Dog Bar)! There's nothing worse than having a great meal with friends and then having to disrupt social time to spend a half hour cleaning everything up.
And that is why the products in the Chinet Classic White line are hands-down my absolute favorite and my #1 choice for easy entertaining all summer long.
Oh Chinet Classic White line, how do I love thee?!
You are consistently reliable. I never have to worry about a mess from plates bending, folding, or leaking, even when guests go back for seconds. Every item, from your plates and cutlery to cups and napkins are premium and have a thick and sturdy design.
Leftovers? Yup, Chinet Classic White plates are also microwave-safe!
The Chinet Classic White line also has my back with a ton of different plate sizes! Round dinner, all occasion, appetizer and dessert, compartment plates and trays, platters... they have them all!
I'm STOCKED UP with Chinet Classic White plates, napkins, cutlery, and cups for a summer full of parties. Now, the only question is... who's coming over?!
Yes, I'll have this Ultimate DIY Hot Dog Bar waiting for you!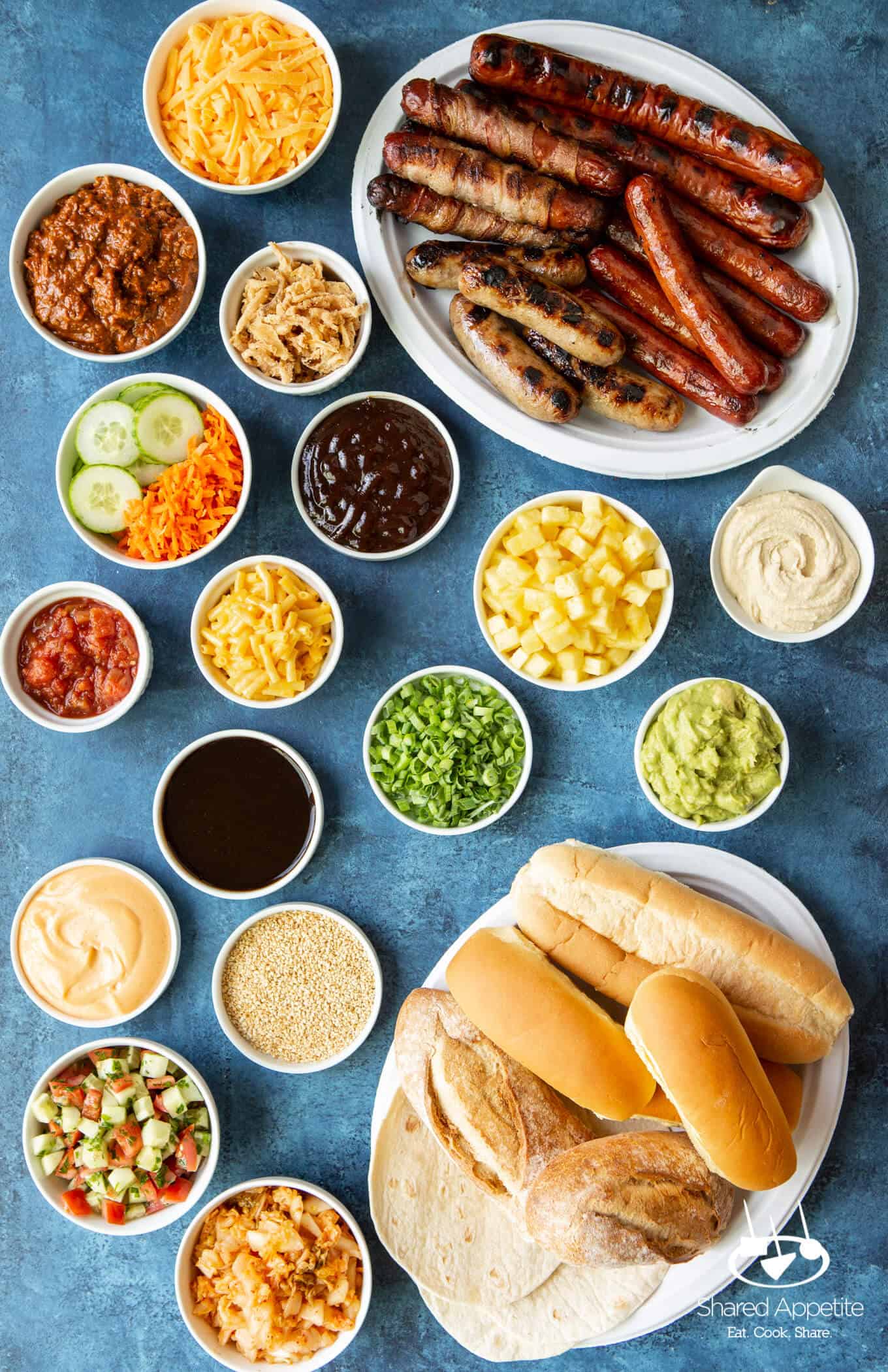 As a teacher, I have a very strict schedule all school year. One of the joys of summer vacation are laid-back, schedule-free days! That's why, when it comes to entertaining, I don't want to tell my friends when to eat. Putting out a hot dog bar like this is perfect because guests can help themselves and graze + nosh however they'd like!
And listen, I always try to give a little help and guidance whenever I put out a DIY spread like this. That's why, with the toppings I list below, I also gave topping pairing suggestions. Totally not a requirement, but I feel like my friends always appreciate knowing which flavors would definitely work well together!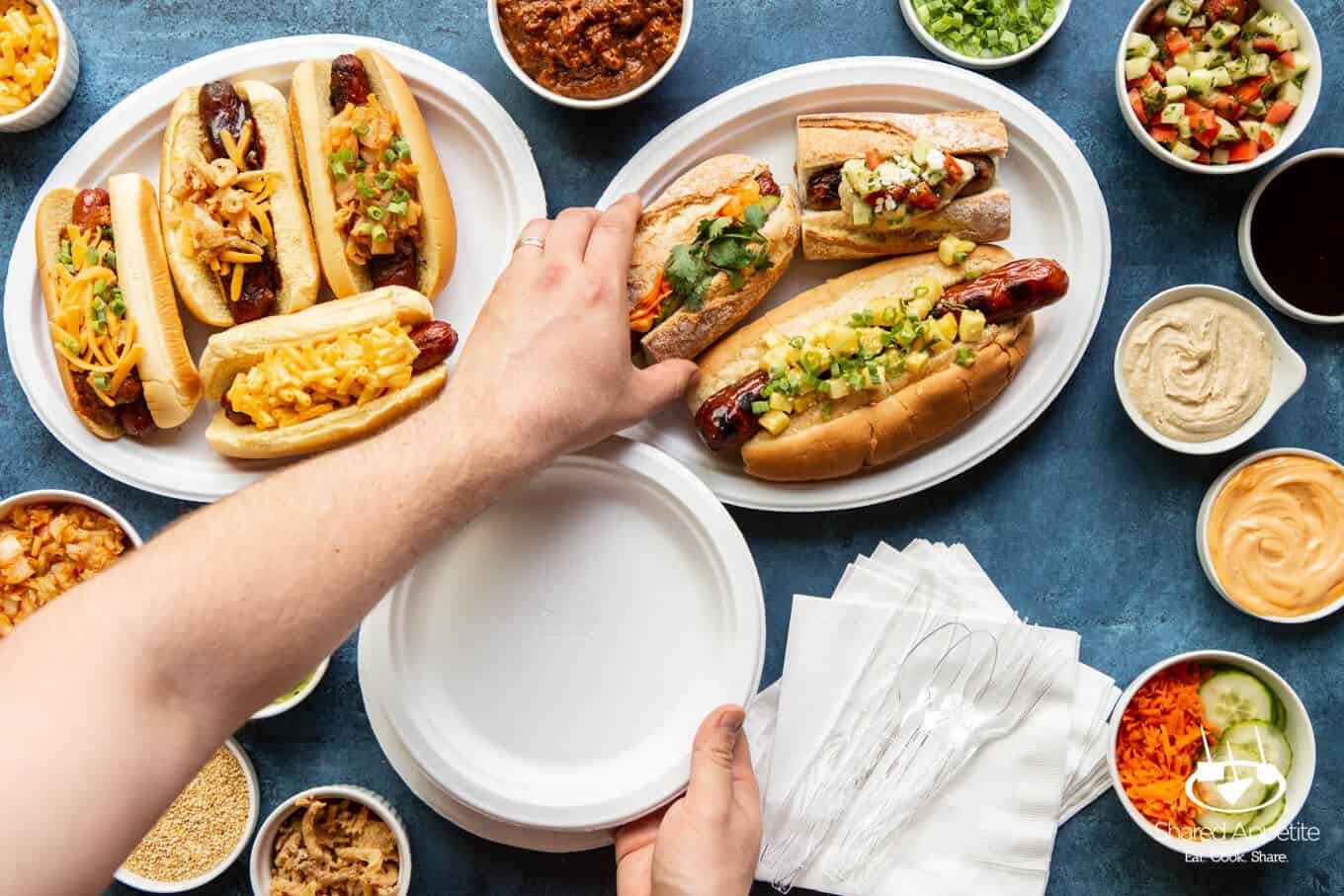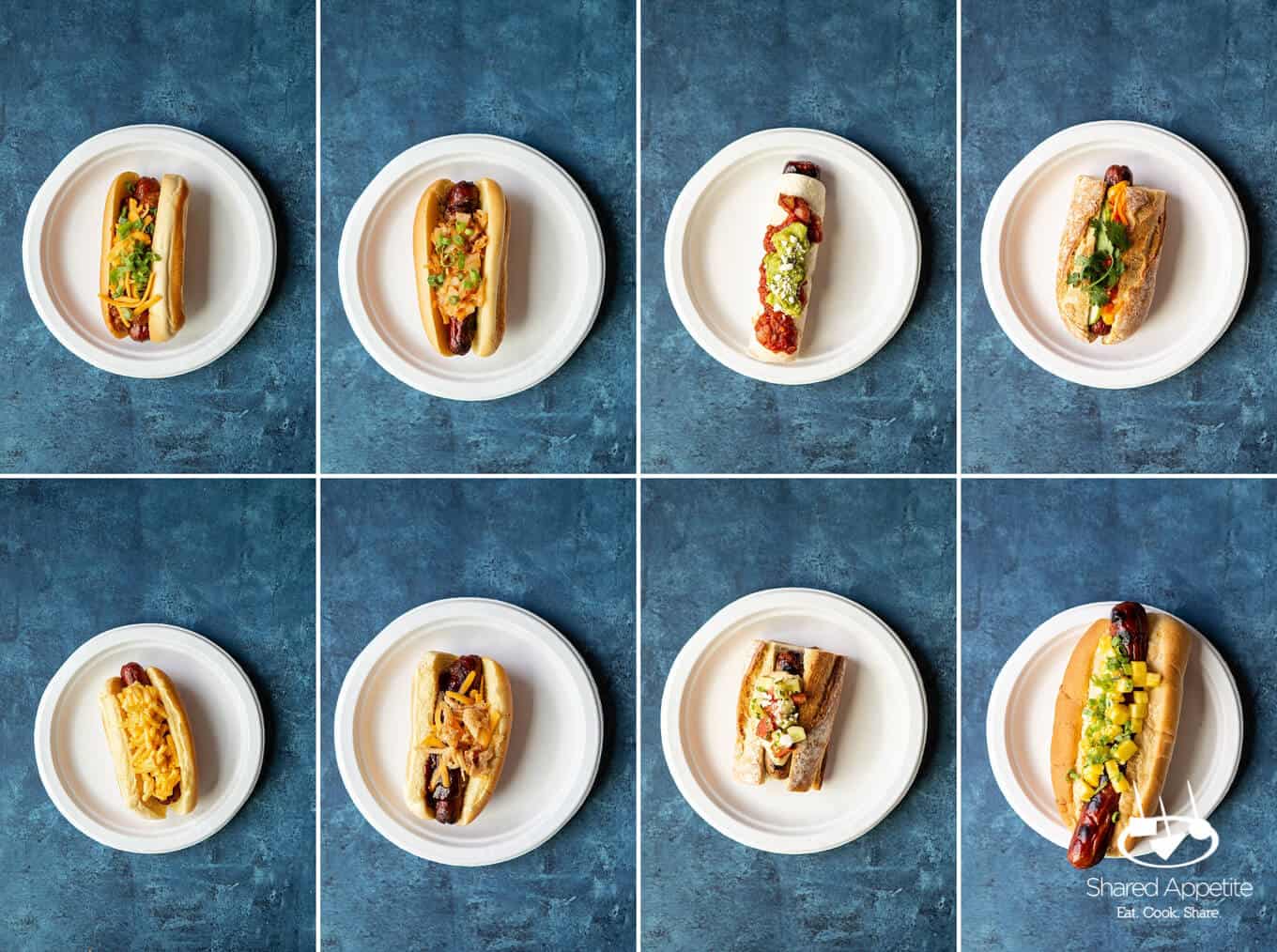 For more ideas and inspiration, visit MyChinet.com
Print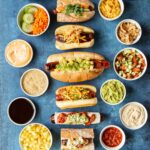 Ultimate DIY Hot Dog Bar
---
Author:

Chris Cockren

Total Time:

30 minutes

Yield:

Enough to Feed A Party!
variety of hot dogs, sausages, and bratwurst as desired
variety of buns (hot dog buns, sub buns, baguette, pretzel buns, etc)
bacon
prepared macaroni and cheese
thinly sliced cucumber
fresh cilantro
shredded cheddar cheese
crispy fried onions
finely diced pineapple
sliced scallions
sesame seeds
chili
chopped kimchi
hummus
salsa
guacamole
teriyaki sauce
bbq sauce
---
Instructions
Grill hot dogs, sausages, and bratwurst according to package directions.  If desired, tightly wrap 1 slice of bacon around some of the hot dogs.  Grill over medium-high heat, turning occasionally, until bacon is cooked through, about 8-10 minutes (watch them carefully as flare-ups tend to occur).
Place all toppings, sauces, and buns in separate bowls and/or plates to create an Ultimate DIY Hot Dog Bar!
Some pairing suggestions:
Mac n' Cheese topped with BBQ Sauce or Spicy Mayo
Banh Mi - topped with fresh cucumber, pickled carrots, cilantro, and spicy mayo
BBQ Bacon - bacon wrapped topped with shredded cheddar, BBQ sauce, and fried onions
Hawaiian - topped pineapple, teriyaki sauce, scallions, and sesame seeds
Chili Dog - chili, cheddar, scallions
Southwest - wrapped in a tortilla with cheddar cheese, topped with salsa and guacamole
Mediterranean - tomato cucumber salad, hummus, and feta
Korean - bacon wrapped with kimchi, scallion, and spicy mayo
Prep Time:

20 minutes

Cook Time:

10 minutes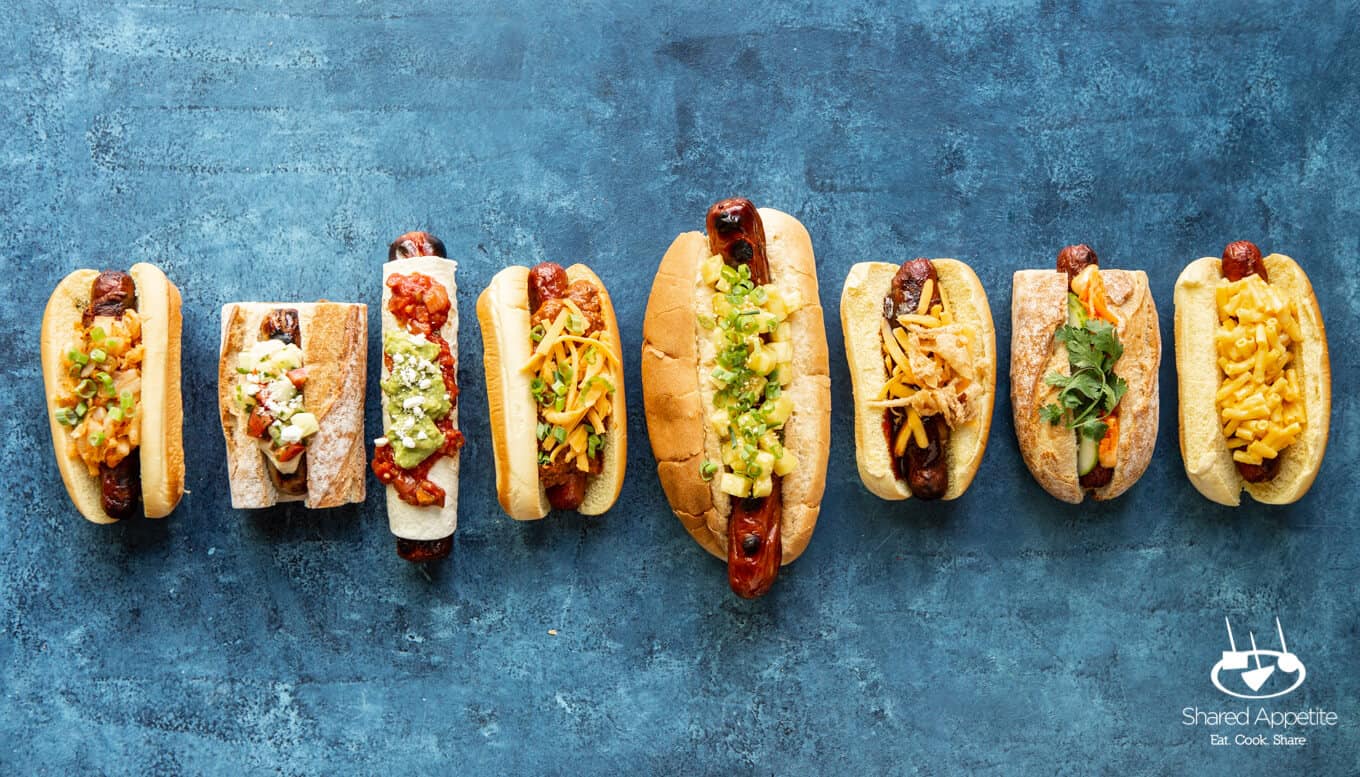 Ultimate DIY Hot Dog Bar