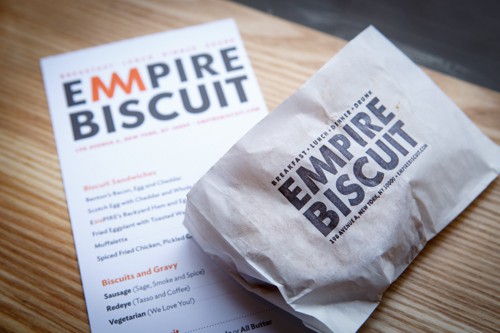 In a country where more and bigger is often celebrated (have you seen the menu at The Cheesecake Factory lately), I'm totally down with micro-focused restaurants. Do one product…really well. Forget the 22-page menu and just focus on perfecting that one thing. Become known for that one morsel of goodness. Become legendary at your micro-focused craft.
Empire Biscuit. I want to like you. I really do. Biscuits are delicious. And when you hear about a new restaurant that's solely centered on the art of biscuit goodness, you get excited.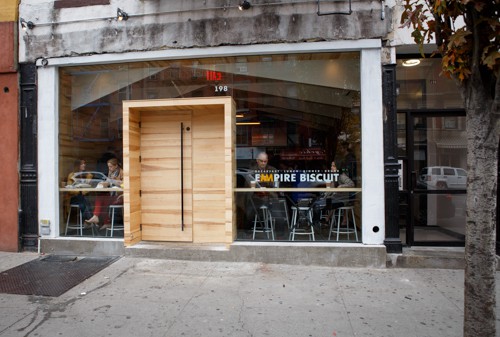 Walking into Empire Biscuit, the buttery smell was intoxicating. Ah, biscuit heaven, my nose told me.
It even made me forget about the long line that stood between me and biscuit glory. And the fact that there are not nearly enough seats for all the people want to eat their impending bundles of flaky, moist, buttery-ness.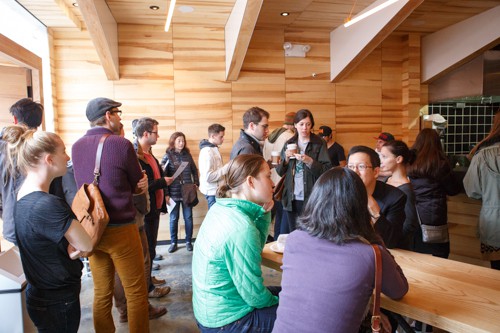 Empire Biscuit, I love you sleek, clean, modern design. I love that so many people are excited to eat biscuits, so much so that you even had to close for a few days to regroup after first opening to figure out how to keep up with demand.
It seems New York is ready for biscuits. We want them. Now.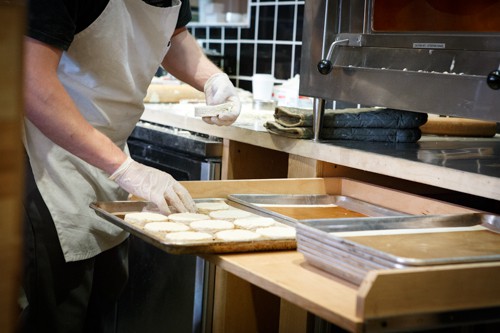 I'll admit it. I had high expectations for you and hyped you up a whole lot in my head. Such a great business plan. Such a great product idea. I wanted to love you.
But unfortunately, you just don't have good biscuits.
I even heard someone say I prefer the biscuits at McDonalds. Ouch. I tried to defend you. I really did. But they kind of have a point.
Your biscuits smell amazing. So amazing, in fact, that we couldn't wait to pick them up and dig in. But even the most daintiest of hands couldn't prevent your dry biscuits from crumbling at first touch.
Flaky is desirable. Crumbly is not.
And although I could smell the magnificent scent of buttery wafting through the restaurant while waiting in line, it was shockingly absent in the biscuit's flavor.
I came to Empire Biscuit twice. The first time we tried The Fig and Pig – Bacon and Cracklin' Butter with Fig Jam ($4.50).
You can see the biscuit beginning to fall apart in the photo above. It's structure just isn't sound. But the bacon and cracklin' butter combined with the fig jam was really enjoyable. And the moistness from those two fillings really helped the biscuit out. So much so that we figured a subsequent trip was worthwhile.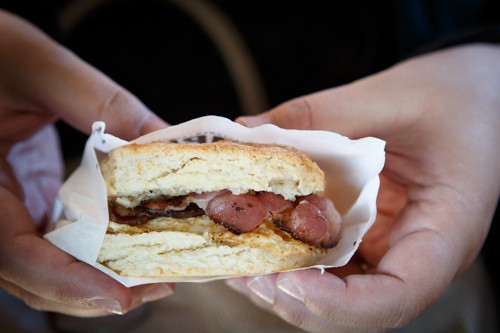 And that's where everything just fell apart. Literally. After having no room in the inn (a timely Christmas reference) for us to enjoy our purchased biscuits, we retreated to our car.
The Empire's Backyard Ham and Egg Sandwich ($6.00) was nothing special. It was after eating this sandwich that one of my friends declared they like the breakfast biscuit at McDonald's better. And listen, I have friends that have no clue what they are talking about when it comes with food. But this one actually does.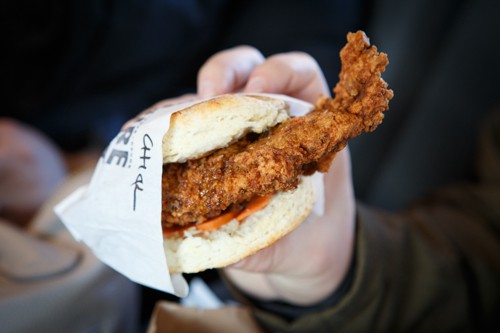 I was super excited for this Spiced Fried Chicken, Pickled Carrots, and Sauce a l'Orange Biscuit Sandwich ($8.50) and I was totally willing to forget about everything else that disappointed me thus far. But again, Empire Biscuit, you let me down. The chicken was acceptable, as were the carrots and drop of sauce that I managed to taste. But the sandwich was drier than eating a handful of oyster crackers.
Empire Biscuit. I want to like you. I really do. But you need to do better. I totally dig that you are open 24 hours a day, but you need to make me want to go visit you 24 hours a day. And I don't. But I want to want to. So make me want to again.
Empire Biscuit 198 Ave A
New York, NY 10009
(East Village) 646-682-9529
You may want to also check out…
The Top 10 Foods You Have To Eat In NYC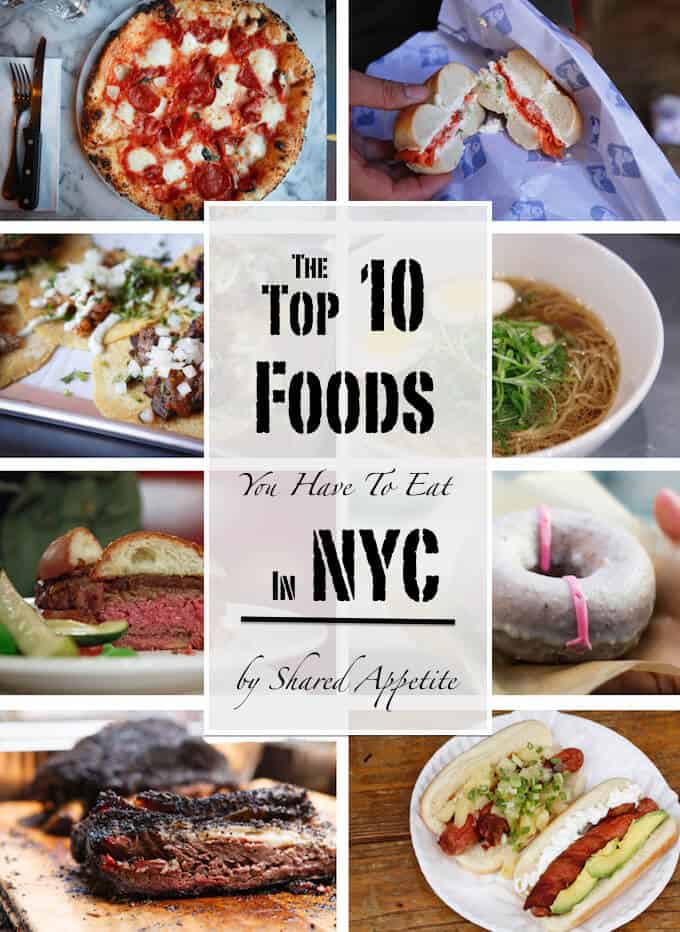 The 10 Best Ice Cream and Frozen Treats in NYC