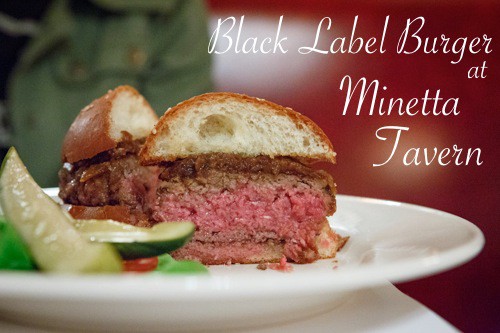 A look at one of the greatest burgers available in all of Manhattan. The one, the only, $28 Black Label Burger at Greenwich Village's Minetta Tavern.
If you are into the whole NYC dining scene at all, this is nothing new or revolutionary. People have been raving about the Black Label Burger at Greenwich Village's Minetta Tavern for years now. But for one lame reason or another, I joined the party late.
I knew about the burger. I dreamt about the day we would meet.
And finally, the day came.
There are meals that are easily forgotten. Enjoyable, but not remembered. But then, once in a while, there are those rare moments that you take a bite and instantly realize this is a moment you will cherish always. A taste that will linger in your memory for your entire life. And that's exactly what will happen at your first Black Label Burger experience.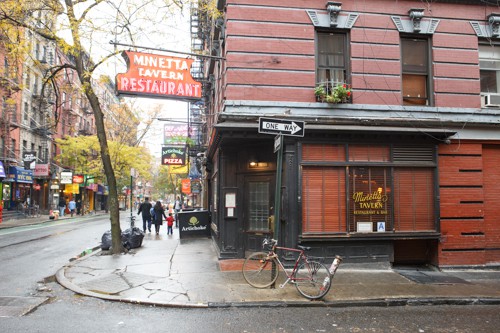 Minetta Tavern is a classic. It dates back to the 1930s, when literary giants like Hemingway and the like went to wine and dine (and wine again) back in the day.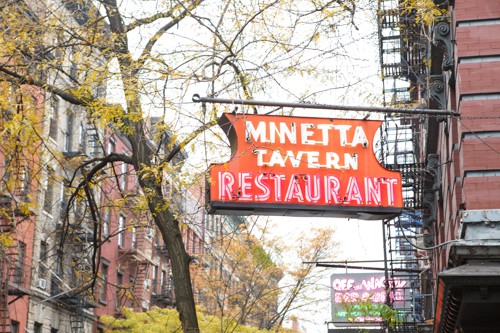 Owners have changed and the menu is completely different, but the look of it still maintains that old school charm.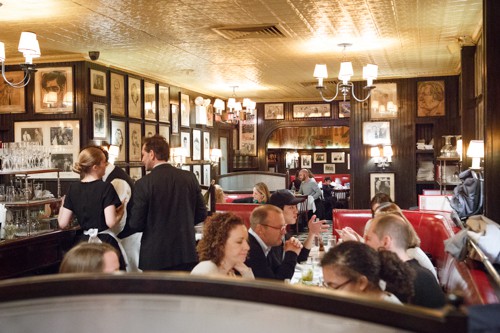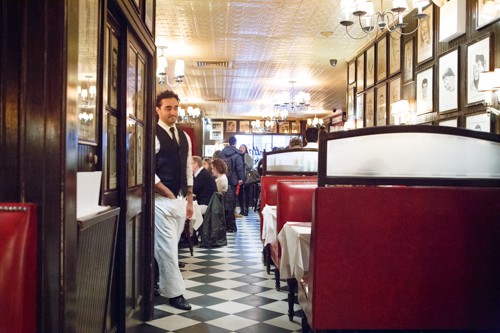 The Black Label Burger. Meat. Caramelized Onions. Bun. That's it.
Yes, it's $28. Yes, it's worth every penny. It's better than many high-priced steaks I've consumed in my life.
And I know there are a lot of you out there saying, but really, $28 for a burger?!
Hi mom.
But listen, if you were out at a restaurant and ordered a steak (and no, don't even try to say you can get a $10 steak at Outback), that $28 price tag would look pretty reasonable.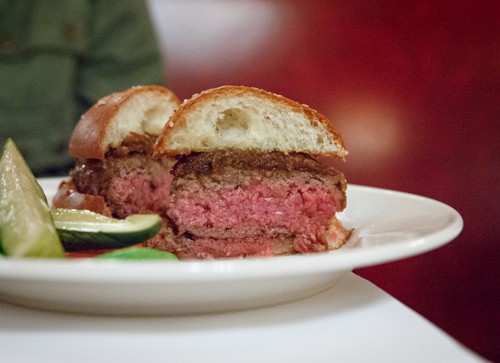 And that's exactly what we have here. The beef in this burger is prime, the highest quality available. And we've got four different cuts. Short rib. Skirt. Brisket. And the dry-aged ribeye.
The exact proportions of this Pat LaFrieda blend is top secret, of course. But it's a blend that was apparently heavily researched and scupulously analyzed before being put in the annals of burger history.
It's the dry-aged ribeye that really gives this burger its flavor punch. Through the dry-aging process, water within the beef evaporates and its connective tissue breaks down. This tenderizes the steak and gives it a concentrated, intensified beefy flavor.
So what does all that translate into? I don't want to go all out and say the best burger ever, because that word is just thrown around too much and there are a ton of great burgers out there. But let's put it this way. Asheley is not a huge burger fan. She's never impressed by them. But she was blown away by the Black Label Burger. And impressing that critic is no easy feat.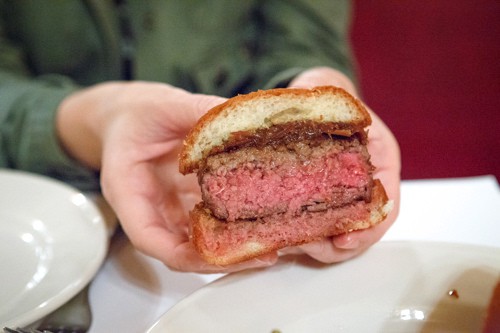 There aren't enough words to describe it. Juicy. Beefy. Umami-packed. Luxurious. Ethereal. Succulent.
It's aggresively seasoned with Kosher salt and pepper and is basted in clarified butter throughout the cooking process. The caramelized onions are then heated in the beef fat left on the griddle. And the brioche-like bun has a creamy, eggy interior with just a hint of sweetness.
And just a tip for ordering. They always cook the burgers on the "light" side of what you ask for. So ordering it medium (which is what we did and you can see in the photo above) will look almost medium rare.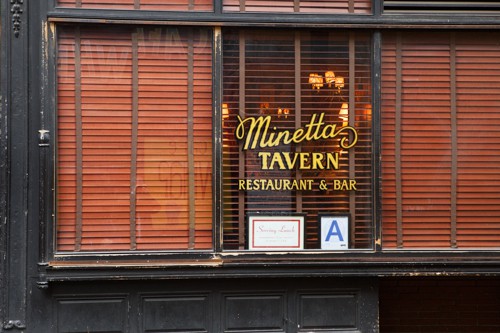 Yes, I'll be going back. Yes, I'll be getting the Black Label Burger again. And no, I will 100% not be sharing this burger with Asheley again. She can get her own.
Minetta Tavern 113 Macdougal St
New York, NY 10012
(Greenwich Village) 212-475-3850
You may want to also check out…
The Top 10 Foods You Have To Eat In NYC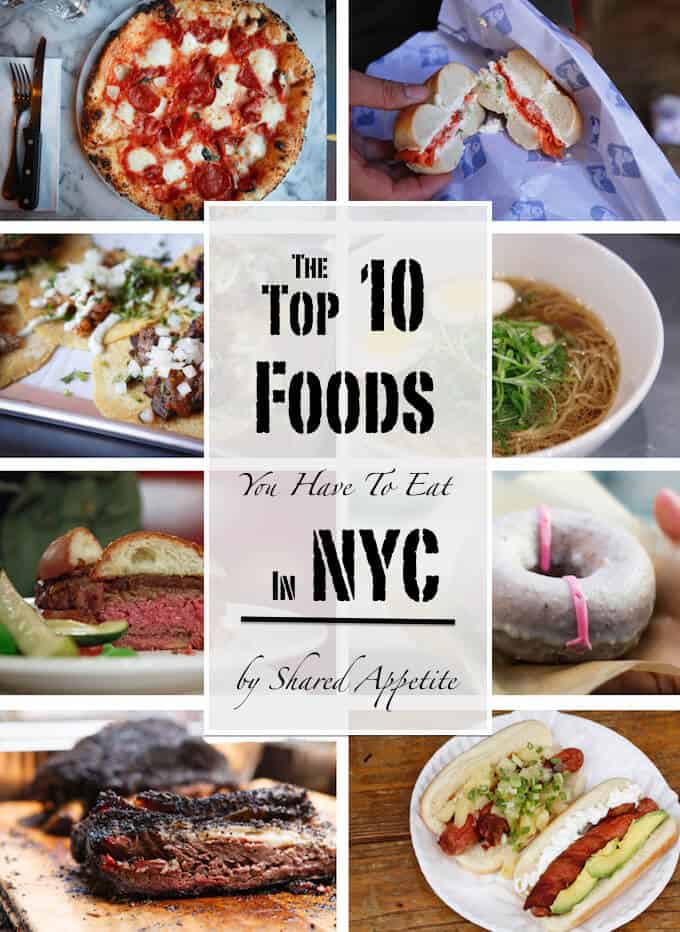 The 10 Best Ice Cream and Frozen Treats in NYC