One look at the Faicco's storefront sign and you immediately think pork.  Rightfully so, as Faicco's is known for their various homemade sausages as well as the numerous cuts of great looking meats they sell.... but pork is absolutely not on my mind when I walk up to Faicco's.  When I'm passing by that glorious sign on Bleeker Street in the heart of Greenwich Village, I think of one thing and one thing only: rice balls.
You can easily tell by reading a couple of the reviews on Yelp that Faicco's is legit... and that it is cherished as one of the best old-school Italian deli's in the city.  The place has been around for over 100 years, which speaks to their quality and service.  Not many food establishments survive even 5 years.  They are consistently busy, with customers eagerly lining up to purchase an array of Italian meats, sandwiches, cheeses, as well as other classic Italian products and specialties.  I've heard they make an awesome Italian sub.  Maybe I'll try it some day.  But for now, it's all about the rice ball to end all rice balls:
Walking into Faicco's, you are immediately taken by the amazing visual overload of suberb meats and sausages.  The staff at Faicco's is incredibly warm and friendly, even when they are bit busy.  Ordering works like many typical busy delis... the good old numbered ticket system: grab a numbered ticket and wait for your number to be called.  When ordering, don't forget to ask them to warm up the rice balls  if you're planning to eat them right away:
Rice balls, a.k.a. Arancini, are balls of rice that are coated with breadcrumbs and then fried, said to have originated long long ago in Sicily.  The rice may be accompanied by cooked ground meat, cheeses, tomato sauce, or peas before getting the breadcrumb bath and hitting the deep fryer.
The rice balls ($1 each) at Faicco's are pretty simple with just a mixture of rice and cheese... but man, they are done perfectly. A delicate breadcrumb crust gives way to the creamiest, cheesiest rice ball I have ever experienced in my life.  It is well-seasoned and tastes like none other I have ever eaten.
As if the rice balls at Faicco's weren't enough, you also need to try their prosciutto balls.  The picture above has 2 rice balls on the bottom, and the prosciutto ball is on top.  These bad boys are basically pimped out rice balls, with the addition of salty meat goodness.
Asheley and I can't wait to stop at Faicco's every time we are around Greenwich Village.  We were totally bummed the one time we walked up at 4 p.m. on a Sunday to find that they close at 3 p.m., so do yourself a favor and either get there by 3 on Sundays (the best day to go to NYC if you are traveling around by car like us) or stop in by 6 p.m. the other days of the week (I think Monday they are closed).  And heck, since you are already in the area, check out some other great cheap eats: amazing carnitas and carne asada tacos at Dos Toros Taqueria, crazy good cupcakes at Molly's Cupcakes, and either the artichoke or margherita pizza slice at Artichoke Basille's Pizzeria.
You may want to also check out...
The Top 10 Foods You Have To Eat In NYC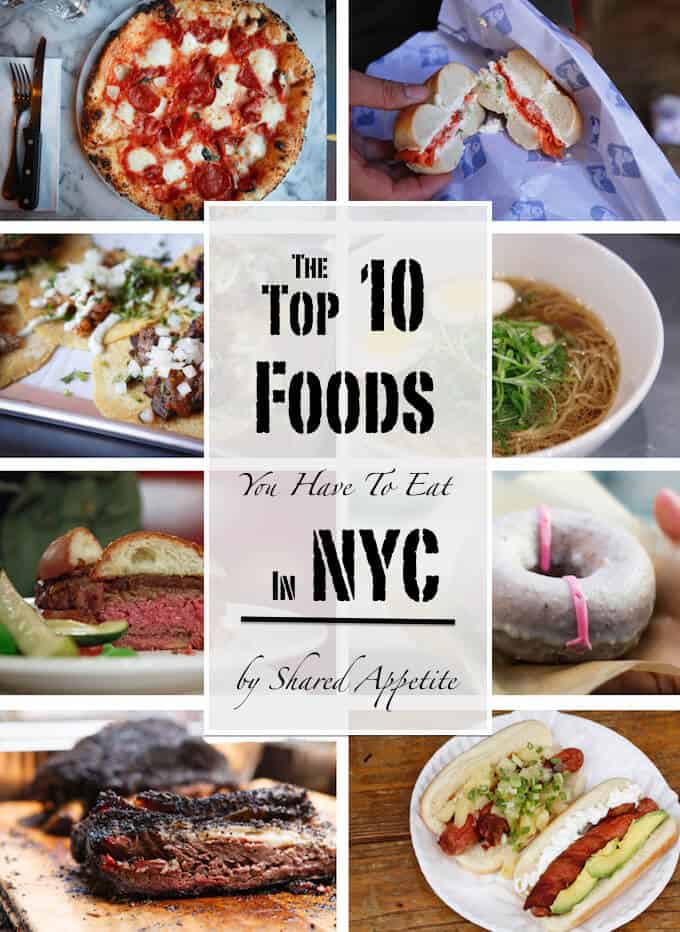 The 10 Best Ice Cream and Frozen Treats in NYC