I'm getting excited.  The Big Apple BBQ Block Party is this weekend.  THIS weekend!  What's the whole block party thing all about, you ask?  Check out my recap from last year's event.  But basically, some of the top barbecue pit-masters from across the country will descend upon Madison Square Park this weekend, each offering up one of their signature dishes.  No tickets required, so feel free to stop on down.  More info can be found here.
And with all the anxious anticipation of this slow-smoked meat extravaganza, it reminded me that I haven't told you about the East Village's amazingly wonderful Mighty Quinn's Barbeque yet.  And that's just silly.  I'm sorry for keeping it all to myself.  That was selfish of me.  I know you deserve better.  Will you forgive me?
My first Mighty Quinn's experience was actually at their pre-storefront beginnings at Brooklyn's weekly outdoor food festival, Smorgasburg.  I knew nothing about Mighty Quinn's at the time.  Never even heard of them.  But when you see a big line of people  waiting at their booth, that's typically a great sign.  And it was.
I'm normally a very loyal pulled pork type of customer.  But after asking one of the guys some questions about their brisket, he graciously offered me a sample that blew my mind.  Ridiculously tender.  Super moist.  Just the right amount of smoke and spice, and topped with a little sprinkle of sea salt.
Do you see the size of those things?  That's the Brontosaurus Ribs, which we got a glimpse of as they were being broken down just beyond a glass window at the rear of the restaurant.
Getting your food at Mighty Quinn's is quick and easy.  No sitting down and waiting for a server to take your order.  No gnawing on your knuckles out of pure starvation hoping that the next tray to come out of the kitchen is your food.
Just get in line at the service counter and let them know what you want off the menu posted on the wall.  They'll slice your portion of meat right then and there.  Grab your food, get a seat wherever you can (at tables made with sustainable, reclaimed wood, might I add) and dig in.
You can order sides if you want (I never have), but definitely do take advantage of the complimentary cole slaw (creamy or vinegary, your choice) and assorted pickled vegetables.  You gotta go for the pickled onions and pickled red jalapeños.  So good with the brisket.
And let's talk about this brisket.  Do you see that beautiful bark?  The moist, tender, falling apart meat?  Yeah you do.  It's calling your name.
And listen, can I tell you a secret?  I'm not even a brisket fan.  Or at least I didn't think I was.  Normally it's pretty dry and not nearly as tender as my typical choice of pulled pork.  But this brisket is different.  Pit Master Hugh Mangum converted me into a bonafide brisket believer.
Here's a look at another order of brisket on one of our return visits (yeah, this place is already on our regular rotation):
Do you see the finishing sprinkle of sea salt on the brisket?  That's a key move on their part.  It adds another dimension of awesomeness.
That's pickled celery, for those of you wondering.
I'm kinda in love with their brisket, but I really do need to branch out next time and try that size-of-my-forearm brontosaurus rib.  Oh, and we actually did have the pulled pork once also.  Sorry, forgot to take a picture of that one.  But rest assured it is fan-freaking-tastic.
Next time you're in the East Village, head to Mighty Quinn's.  And if you're like me, you might just walk the few blocks up to Momofuku's Milk Bar afterward to wash down your barbeque with a slice of Christina Tosi's crack pie.
Mighty Quinn's Barbeque 103 2nd Ave.  New York, NY 10003 (212)677-3733  
You may want to also check out...
The Top 10 Foods You Have To Eat In NYC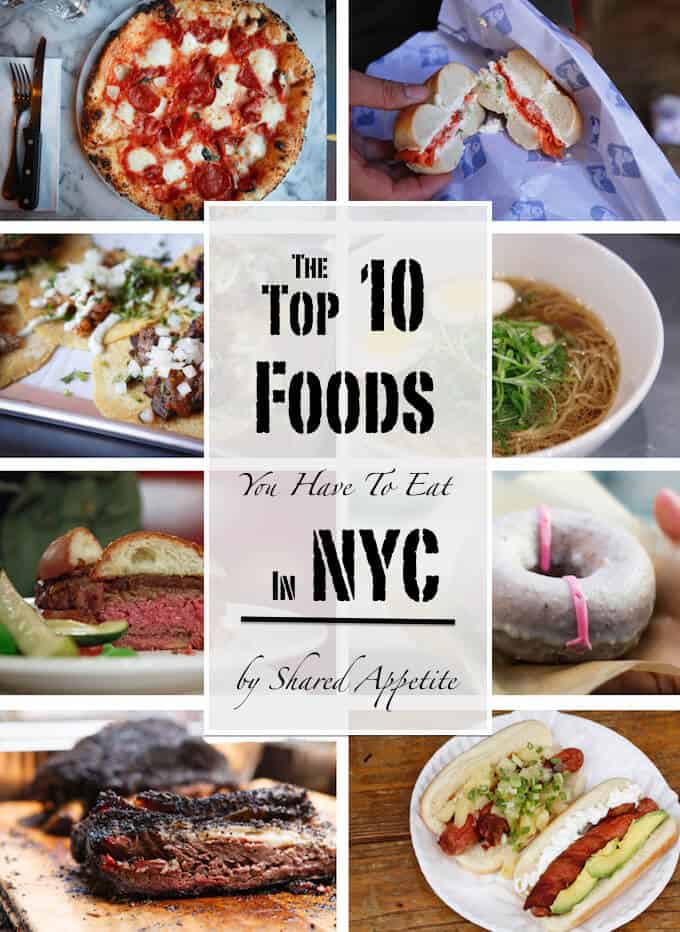 The 10 Best Ice Cream and Frozen Treats in NYC