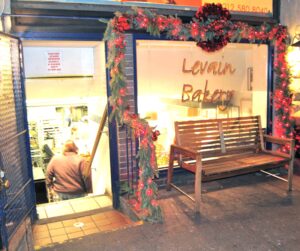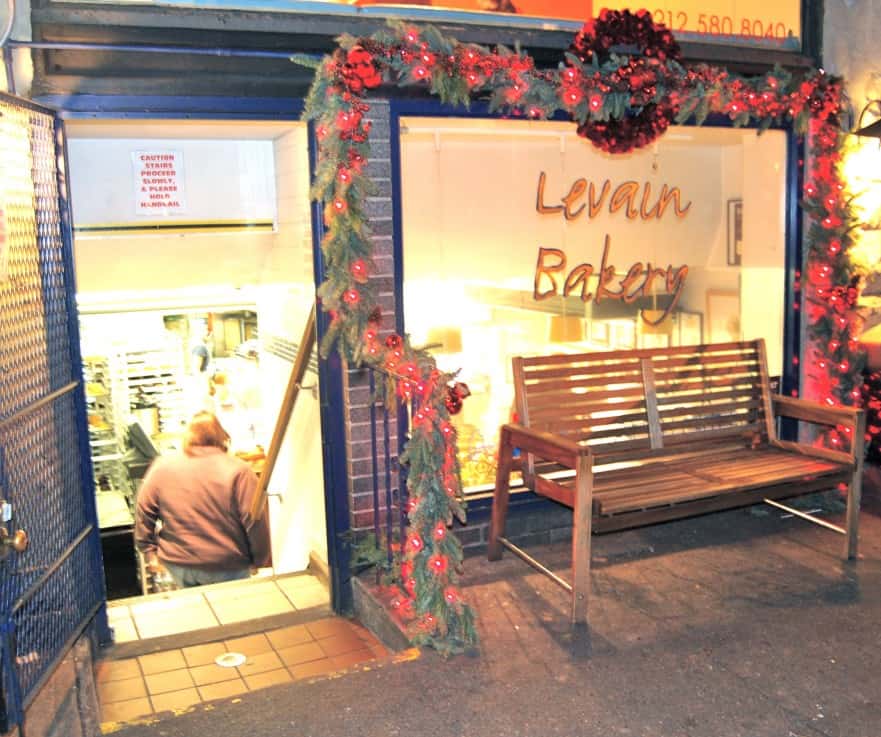 I realize the above title is a pretty bold statement.  But I also have not come across a better cookie in my almost 28 years on this planet.  I was first introduced to Levain Bakery several years back, and now find my car driving there automatically almost every time Asheley and I drive into the city.  Levain bakery offers a variety of rustic breads and other baked goods, but the only thing I have ever had there are the beloved cookies.  And for good reason... they are the perfect.
Levain Bakery was co-founded in 1995 by Connie McDonald and Pam Weekes.  Both were working jobs in other fields when they met while training for various triathlons.  After discovering that they both had a love for food, they talked frequently about the "perfect cookie".  Nestled in the Upper West Side on 74th Street just a couple steps east of Amsterdam Avenue, Levain bakes everything fresh on site each day and according to their business mission, donates the day's leftovers to a charity at the end of the night.  In 2000, a second Levain bakery was opened on Long Island's east end in the town of Wainscott.
For Levain Bakery newcomers, finding the place may take some eagle eyes.  One person I know walked up and down 74th Street like 10 times before finally finding it.  It is located on the north side of the street, approximately 2 storefronts from the corner of Amsterdam Avenue.  The bakery is actually in the basement of a building (see photo below).  You are better off looking for the big "max wax" sign, which is directly above the bakery.
The inside of the bakery is quite cozy, with an open kitchen directly behind the service counter.  The glorious smell of cookies baking permeates the interior.  There are a couple of stools with a counter top facing the window, but honestly it gets cramped in there so you are better off taking your cookies to go.  But don't go too far without digging in!  Part of the magic these cookies possess is that they are always served while still warm.  I don't even put my car back in drive until I've had a couple of bites.  Ok, ok... actually, the car doesn't go back in drive until Asheley and I have shared a full cookie.  They are that good.  It deserves your immediate attention.
Let's get to it... The cookies.  Oh, the cookies.  They are huge and gooey, but still crisp on the outside.  These cookies weigh in at a colossal 6 ounces per cookie.  Although that might not seem that big to you, trust me... when you see it up close and personal,when you feel the weight of those cookies as you carry them out of the bakery in your bag, oh man it is!  The cookies are $4, and although that might give some people sticker shock, they're worth it.  When you consider it's sheer size, not to even mention the superior ingredients and quality product, the $4 is completely reasonable in my mind.  We brought home a cookie for a friend a couple months back and his immediate response, grinning ear to ear, was "This is the best $4 present I will ever get!"  So treat yourself to a $4 present!
The signature cookie of Levain Bakery is their Chocolate Chip Walnut.  So enjoyable, it beat Bobby Flay in a Throwdown (just as Wafels & Dinges and Doughnut Plant did) and the New York Times declared that they "may possibly be the largest, most divine chocolate chip cookies in Manhattan."  Levain Bakery also offers an Oatmeal Raisin Cookie and a Dark Chocolate Peanut Butter Chip Cookie.  Although all three of those are delicious, my favorite is and will always be:
Do you see that cookie?  No, I mean, really... REALLY, do you see it?!  It's beautiful.  It's a work of art.  It's... it's... perfect.  The Dark Chocolate Chocolate Chip Cookie is in my opinion the best cookie at Levain Bakery.  It is one of my favorite cookies of all time.  So rich, so moist, so chocolately.  They are made with dark French cocoa and semisweet chocolate chips.  The outside of the cookie has a nice delicate crust on it, but the inside is gooey chocolate goodness.
Do yourself a favor and order a milk with your cookie as well.  And definitely grab some napkins (the cookies are served while still warm, so chocolate on your hands is inevitable!)   Asheley and I have a ritual when we go to Levain Bakery.  We always order a milk and 2 cookies ... 1 for now and 1 for the next day (we need something to look forward to!).  The following day, make sure you stick the cookie in the microwave for a little bit just to warm it through.
You may want to also check out...
The Top 10 Foods You Have To Eat In NYC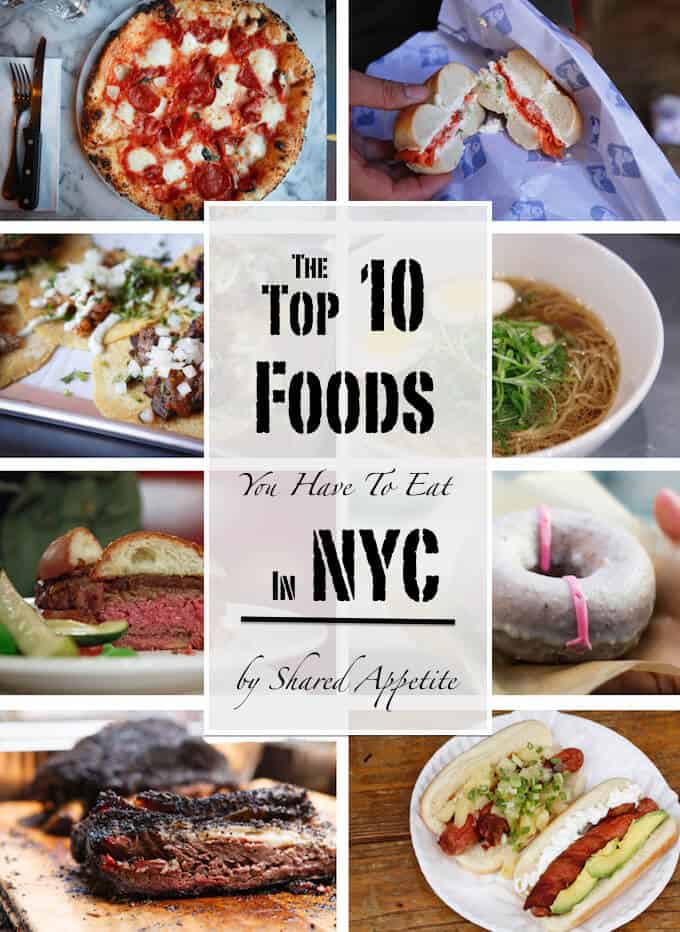 The 10 Best Ice Cream and Frozen Treats in NYC