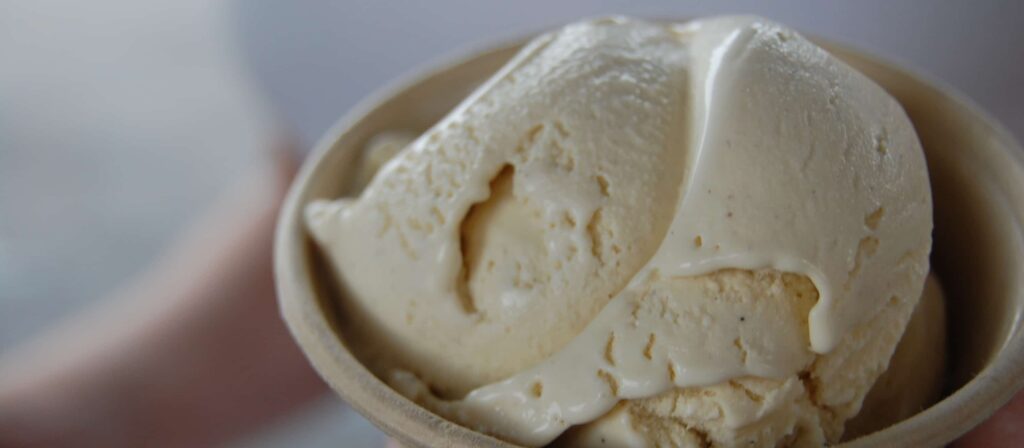 I've had plenty of ice cream in my life.  I consider it to be one of the major food groups that I should consume on a regular basis.  My fiance would probably say I like ice cream a little too much, but c'mon, it's so darn delicious!  And I know I'm not alone.  You can all probably think of your absolute favorite brand and flavor of ice cream within 4.2 seconds.  Or if you are like me, you might have a couple of favorites.  But let me tell you, vanilla is not on that list for me.  It just screams "boring" to me.  Mundane, artificial vanilla flavor is not something I'm excited to eat.  However, when I tasted Van Leeuwen's vanilla ice cream, it was like the gates of vanilla paradise were finally opened and I saw the true potential of that little pod.  I was a changed man.
Van Leeuwen Artisan Ice Cream was launched in 2008 and currently has three trucks roaming the streets of NYC.  What makes Van Leeuwen ice cream so special is their attention to quality ingredients, authenticity in flavor, and detail in production .  Their ice cream is rich, dense, and the epitome of creamy smooth goodness.  This superb texture is the result of the custard base, created from only three sources: fresh hormone free milk and cream from local farms (as opposed to condensed or dry milk solids found in other commercial ice creams), egg yolks, and pure cane sugar (no high fructose corn syrup or other sugar wannabes here).  They do not use stabilizers, preservatives, or unnatural emulsifiers.  It is pure, natural, and the finished product has 18% butterfat and 30% overrun.
Van Leeuwen sports a moderate menu of both classic and original ice cream flavors, including vanilla, chocolate, strawberry, coffee, pistachio, mint chip, cane sugar, giandujia, hazelnut, and red currant (which is very popular in Scandinavia apparently).  Although not an overly impressive or creative menu on first glance, Van Leeuwan rather hooks their customers with their superior quality ingredients.  They take classic flavors and escalate them to new highs like you wouldn't believe... they take their ingredients seriously.  Scouring the globe for only the finest products, Van Leeuwan suceeds in delicious, authentic flavor profiles.  Chocolate only from Michel Cluizel, the finest pistachios from the slopes of Mount Etna in Sicily, Piedmont hazelnuts, locally grown red currants, peppermint from rich volcanic soil in Oregon, and the list goes on.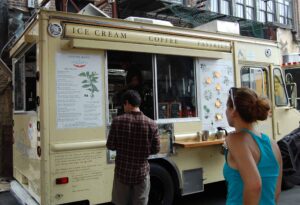 As I stepped up to the window of Van Leeuwen Ice Cream Truck for the first time, I don't know what made me spurt out the words "vanilla ice cream please".  Those words never leave my mouth.  I never order vanilla.  I'm more of a mint chip kind of guy... or a new, creative flavor I've never seen.  Definitely not vanilla!  But I'm sure glad I did.  It was anything but ordinary.  Typical vanilla ice cream is made with vanilla extract and vanilla bean specks.  Companies get the vanilla flavor from the extract, which contains vanilla's essential oils.  And those bean specks that you think are little flavor bursts that make the ice cream more authentic and believable?  The specks are purely added for aesthetic purposes, as any flavor was exhausted in the industrial extraction process.  Now compare that to Van Leeuwen's vanilla ice cream:  after months of searching for a better alternative to vanilla extract, they discovered organic bourbon and Tahitian vanilla orchids grown in Papua New Guinea.  The beans are cured in the sun to concentrate their flavor, and then aged in vodka in oak barrels for four months.  Those beans and vodka are then ground up into a pulp that is added to their custard base.  Now that is vanilla ice cream.  Their ice cream had such a depth of flavor.  Each bit I took, I was more and more intrigued, amazed, and dare I say... happy I ordered vanilla.  It is hands down the best vanilla ice cream I have ever tasted.  Don't take my word for it, go try it for yourself!  You won't be disappointed.  The only question now is, what flavor of theirs do I try next time?
Everyone loves their ice cream.  So let's open the forum and let the comments begin:  What's your favorite ice cream of all time?
You may want to also check out...
The Top 10 Foods You Have To Eat In NYC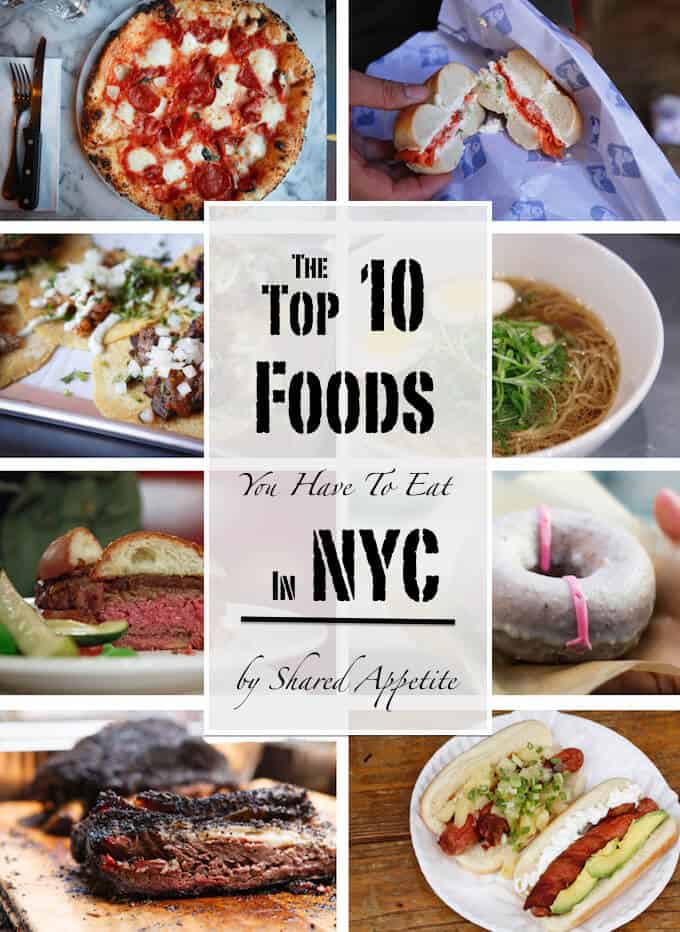 The 10 Best Ice Cream and Frozen Treats in NYC