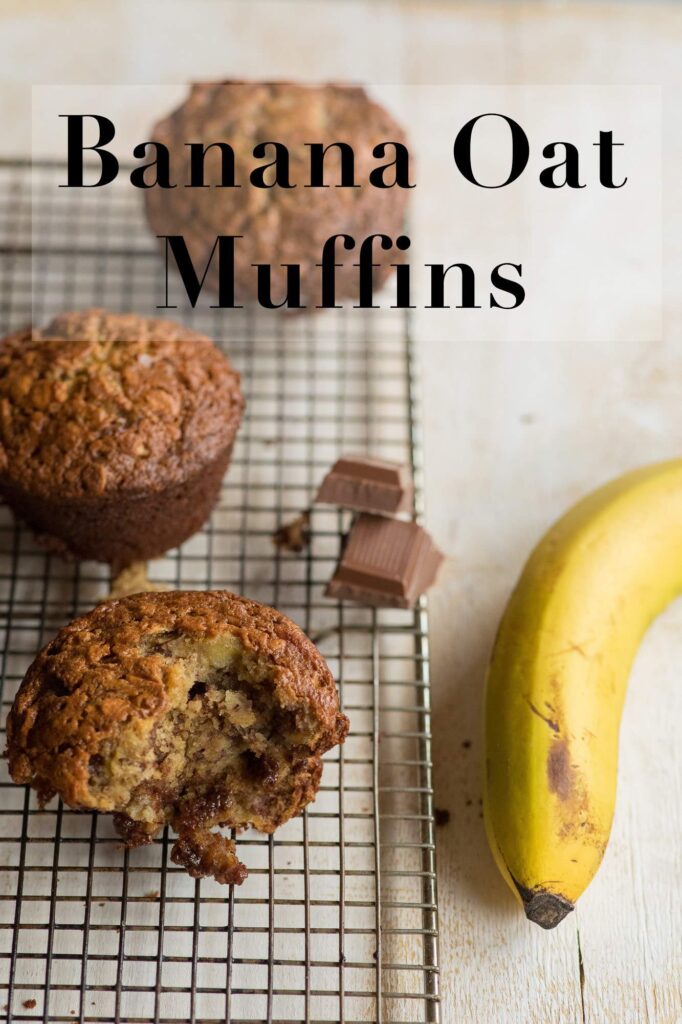 Social distancing with 18 month old twins involves a lot of repetition. Constant listening to Baby Shark. Ongoing viewings of Frozen 2. Reading through the book shelf over and over again. One of the stories we are always revisiting is an ongoing refrain about making muffins and all of the steps; scoop it, pour it, mix it...
After reading about muffins and seeing a little hand reach toward the pantry for the tenth time that day, I decided to bring the story to life. Along with their favorite snack to request ("'nana?")This recipe for banana oat muffins was an immediate hit with the toddler crowd in our home.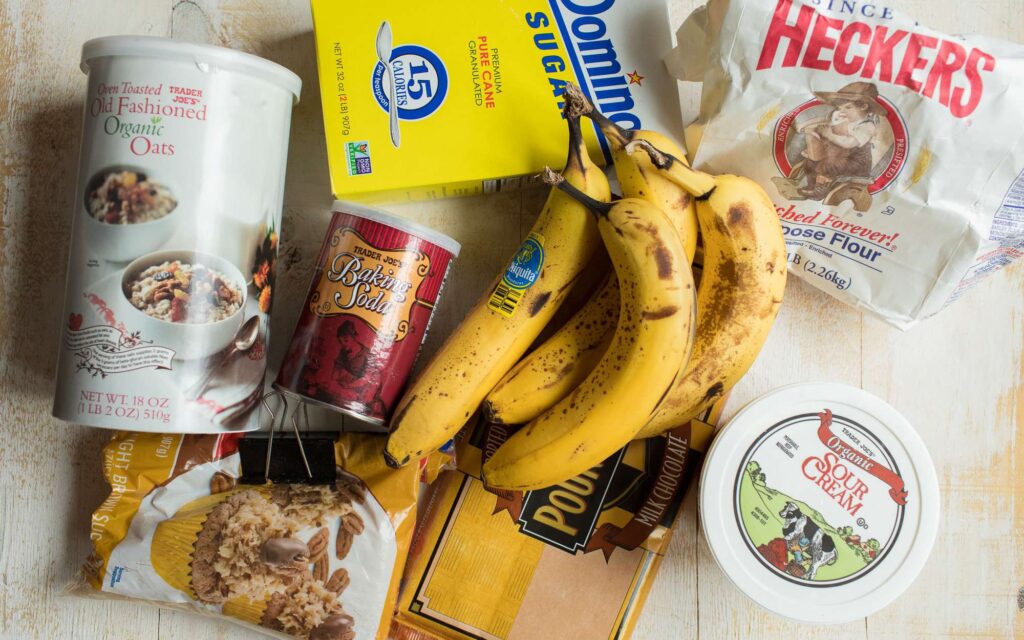 Sour cream has become something of a secret ingredient for muffins in our house as it keeps them very moist. Our family also loves the Trader Joe's chocolate bars so we often chop them into small pieces when making muffins or cookies.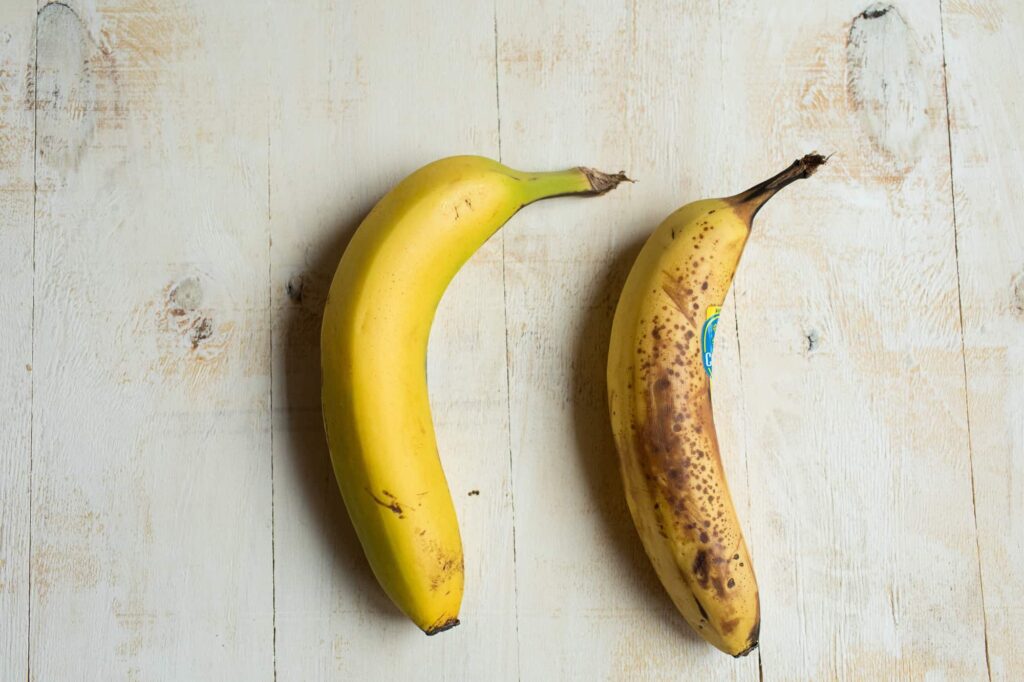 Make sure you use very ripe bananas. The banana on the left is not ready to use.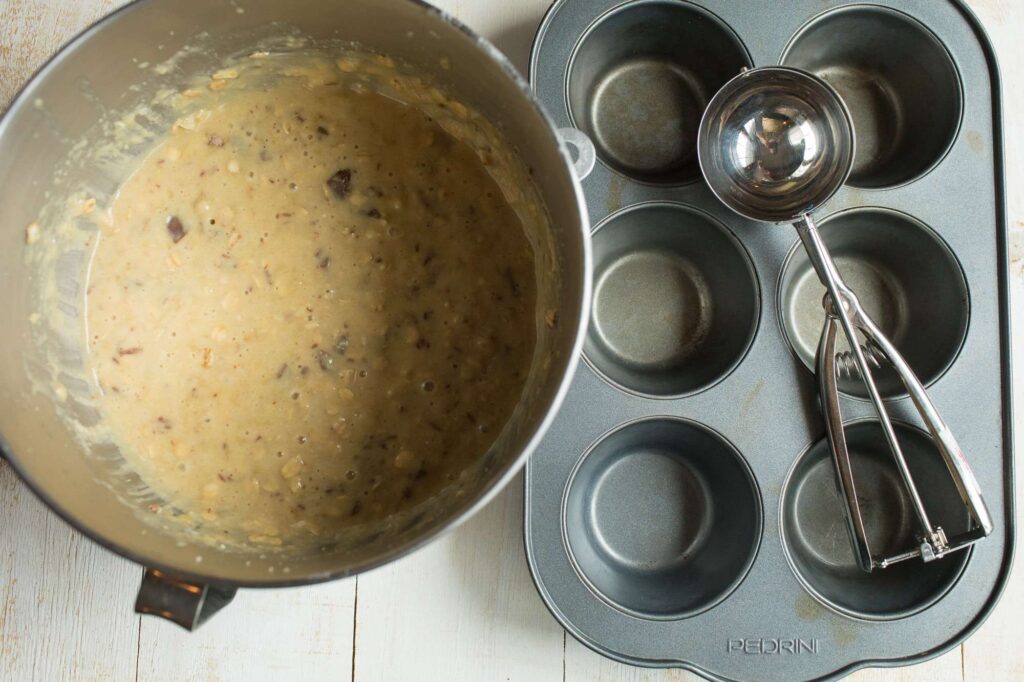 The batter should be a little thicker than pancake mix. We also use an ice cream scoop to make sure we have even sized muffins. Make sure you use butter or cooking spray before you pour the muffin batter to make sure they do not stick (unlike when I made these LOL ).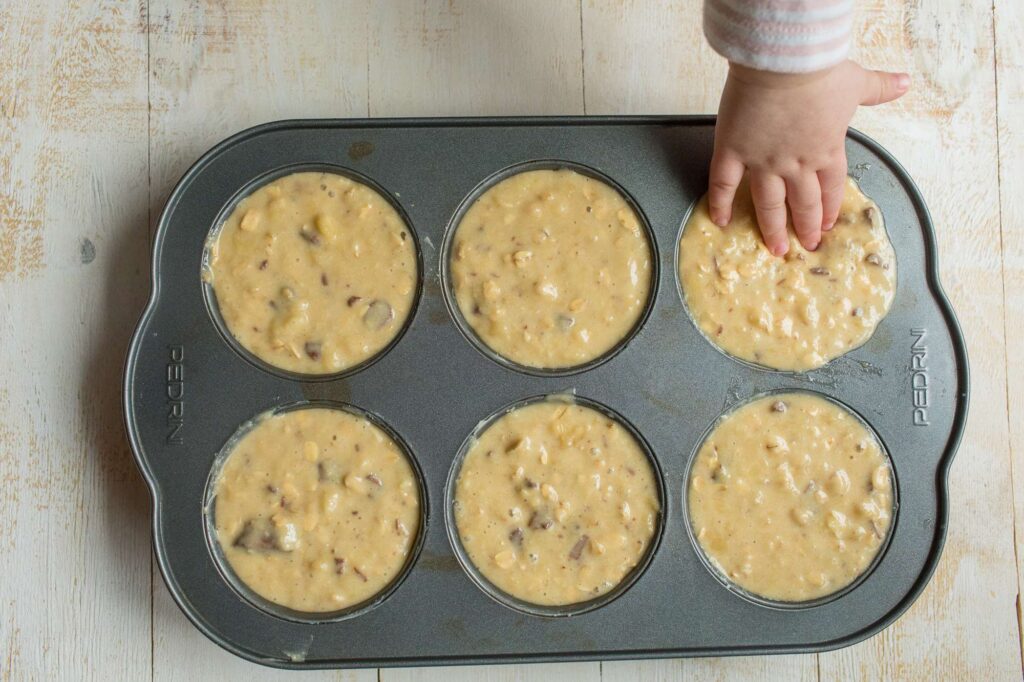 Fill each cup with the batter. We like overflowing muffins.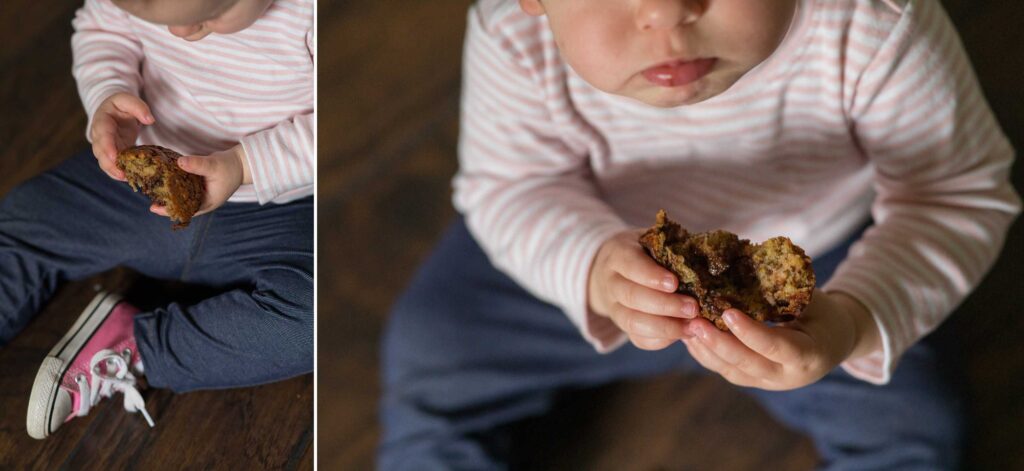 These muffins passed the toddler approval rating system in our house.
Print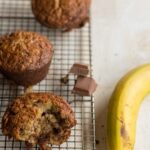 Banana Oat Muffin
---
Description
These are basic Banana Oat Muffins with added chopped chocolate.
---
1

  cup all-purpose flour

¾

of a cup rolled oats

1¼ teaspoons

baking soda

¾ teaspoon

salt

½ cup

(packed) light brown sugar

½ cup

cup white sugar

½ cup

sour cream

½

stick unsalted butter, room temperature

2

large eggs

4

  very ripe bananas

½ cup

chopped semisweet chocolate (optional)

1 teaspoon

of vanilla extract
---
Instructions
Pre heat oven to 350f
In a large mixing bowl add the dry ingredients. flour, oats, baking soda and salt
In a stand mixer add both sugars and room temperature  butter and mix on medium for 2-3 minutes
Mash bananas and add them to the mixer
Add the eggs, sour cream, vanilla extract and chocolate. Mix on low.
 Once everything is incorporated add the dry ingredients and mix on low just till everything is mixed. Try not to over mix.
Butter muffin tin
Use ice cream scoop to add batter to each muffin cup
Bake on middle rack for 45-50 minutes
Once muffins come out of the oven place on a metal cooling rack for an hour