These Greek Turkey Burgers were created in partnership with Butterball. As always, all opinions and recipe are my own. Thanks for supporting the brands that support Shared Appetite!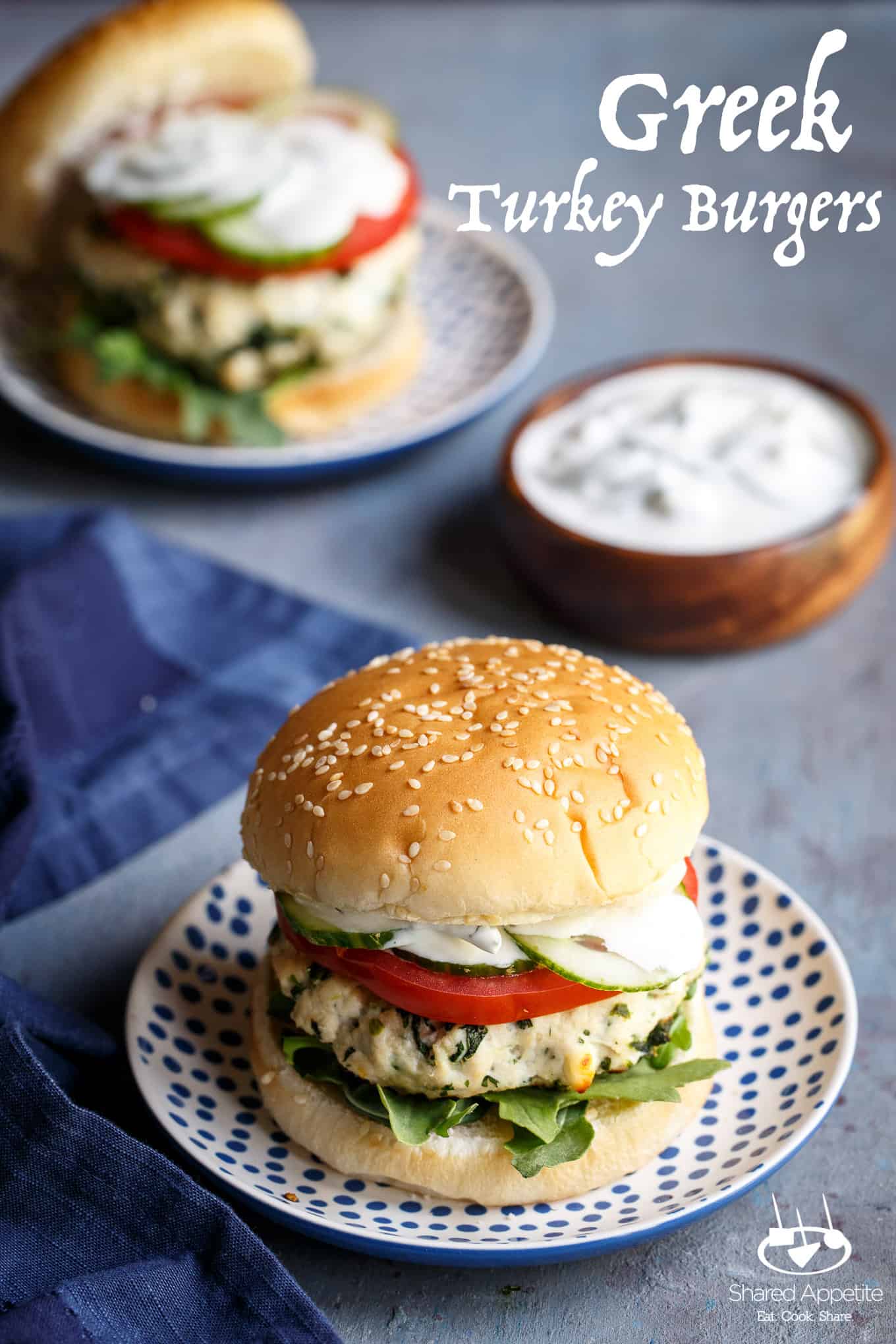 Ahhh, this first week of summer vacation has been solid. There's no better feeling than waking up each morning knowing you have the next 10 weeks off. I know, let the jealous comments begin (unless, that is, you're also a teacher). I can almost hear the whining now... teachers' schedules this and complain complain that. I've heard it all before, and I'm okay with it. Bottom line is that most of us got to choose what we wanted to do for a living... and I chose wisely 🙂
So back to summer vacation. It's freaking great. I taught Olivia how to swim on Monday. And by swim, I mean she has those floaties on and I taught her how to kick her legs in order to propel herself slowly back towards the pool stairs. Hey, it's a start and I'm crazy proud of her. It's nice that she feels a bit independent in the pool now and doesn't cling onto me for dear life every time we go in. Watching her little legs furiously kick under the water is also the cutest thing ever.
And then when we are all done in the pool (which, if Olivia had her way would be never), I get the grill going and start dinner. There's nothing better than cooking outside while watching Olivia play. Best of all, she loves helping. Like, she actually gets upset if she doesn't get to help cook.
Olivia isn't really into meat and poultry yet. She'll eat hot dogs and this one kind of sausage we buy from a local store, but that's about it. She's not into chicken nuggets or hamburgers yet... but when I asked her if she wanted to make turkey burgers, her eyes lit up. She was SO excited for these Greek Turkey Burgers, and I honestly have no idea why. But hey, when your toddler wants to try new foods, you don't ask questions.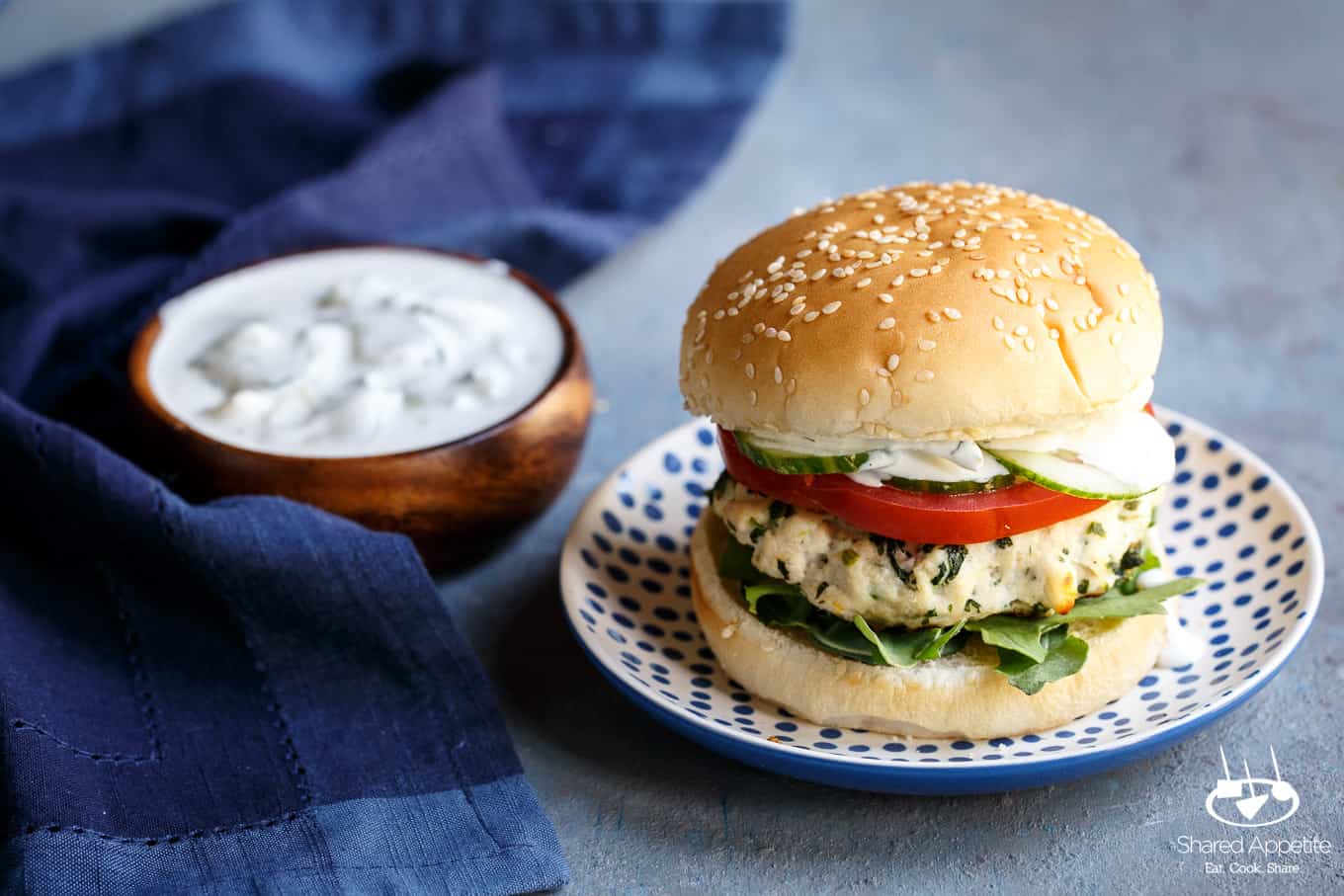 Now here's how it usually goes down. Olivia asks to try something new. Asheley and I get all excited but try to play it off cool. We don't want her to think that trying a new food is a big deal... it's something that should be expected and routine. Obviously on the inside we do back flips every time. So we proceed to make that new food, and by the time it's in front of her, she says ehh, no thanks!
Frustrating.
These Greek Turkey Burgers must have really intrigued her, because she had a good 10 minutes to renege on her initial inquiry... and didn't. Olivia kept insisting how excited she was to try turkey burgers, and low and behold, she ate a bunch of one of these Greek Turkey Burger patties. #dadwin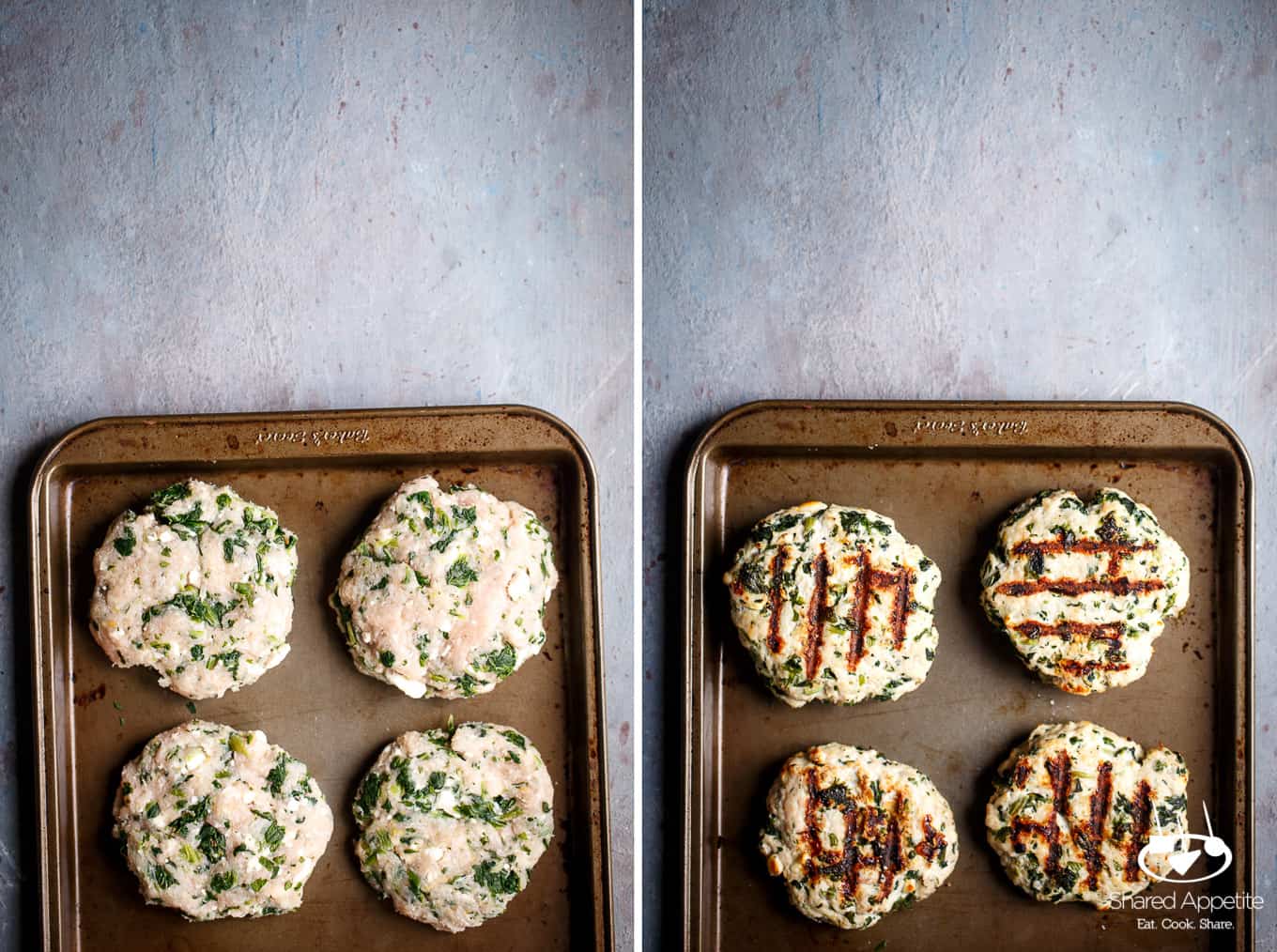 These Greek Turkey Burgers. The patties are flavored with onion powder, garlic powder, lemon zest, and parsley. They then get studded with frozen spinach and feta. Hello flavor overload. SO good.
Now a tip about the spinach. You need, NEED to squeeze out as much of the moisture as possible after thawing the frozen spinach. This will make sure your burgers aren't soggy. It'll also make sure your measurements are on point. ⅓ cup of spinach doesn't sound like a lot, but it is once the moisture is removed.
So Asheley is officially in love with these burgers. She couldn't wait for the next day to eat the leftovers. That makes me incredibly happy, because that's when I know I've hit on a big winner in the recipe department.
The turkey patties by themselves are super flavorful, but adding on some peppery arugula, fresh tomato and cucumber, and tzatziki help put these burgers over the edge!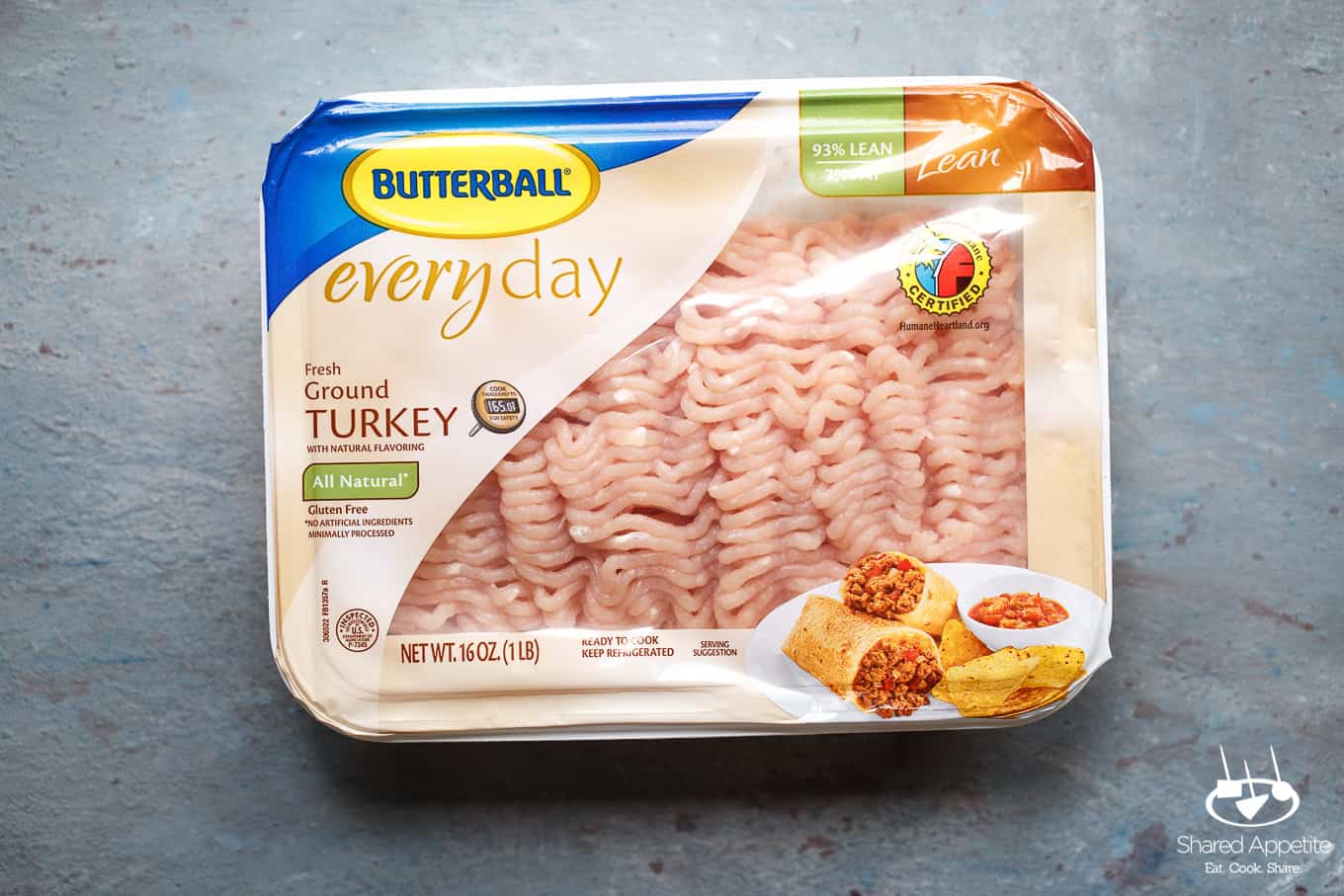 Are you one of those people that eat turkey just twice a year? Listen up. Turkey isn't just for Thanksgiving and Christmas. It's a perfect year round choice, and this lean Butterball Fresh Ground Turkey is a great choice for a healthy alternative when you've got a burger craving.
So embrace your Turketarian side... it's inside all of us, and deserves to come out and play more than a couple times a year. These Greek Turkey Burgers will help you maintain that healthy lifestyle while indulging in an epic burger. Best of all, Butterball Ground Turkey is something you can feel happy serving up to your family as a healthy, delicious, protein-packed recipe.
Make sure to get your hands on Butterball Ground Turkey the next time you are at the grocery store and whip up these Greek Turkey Burgers!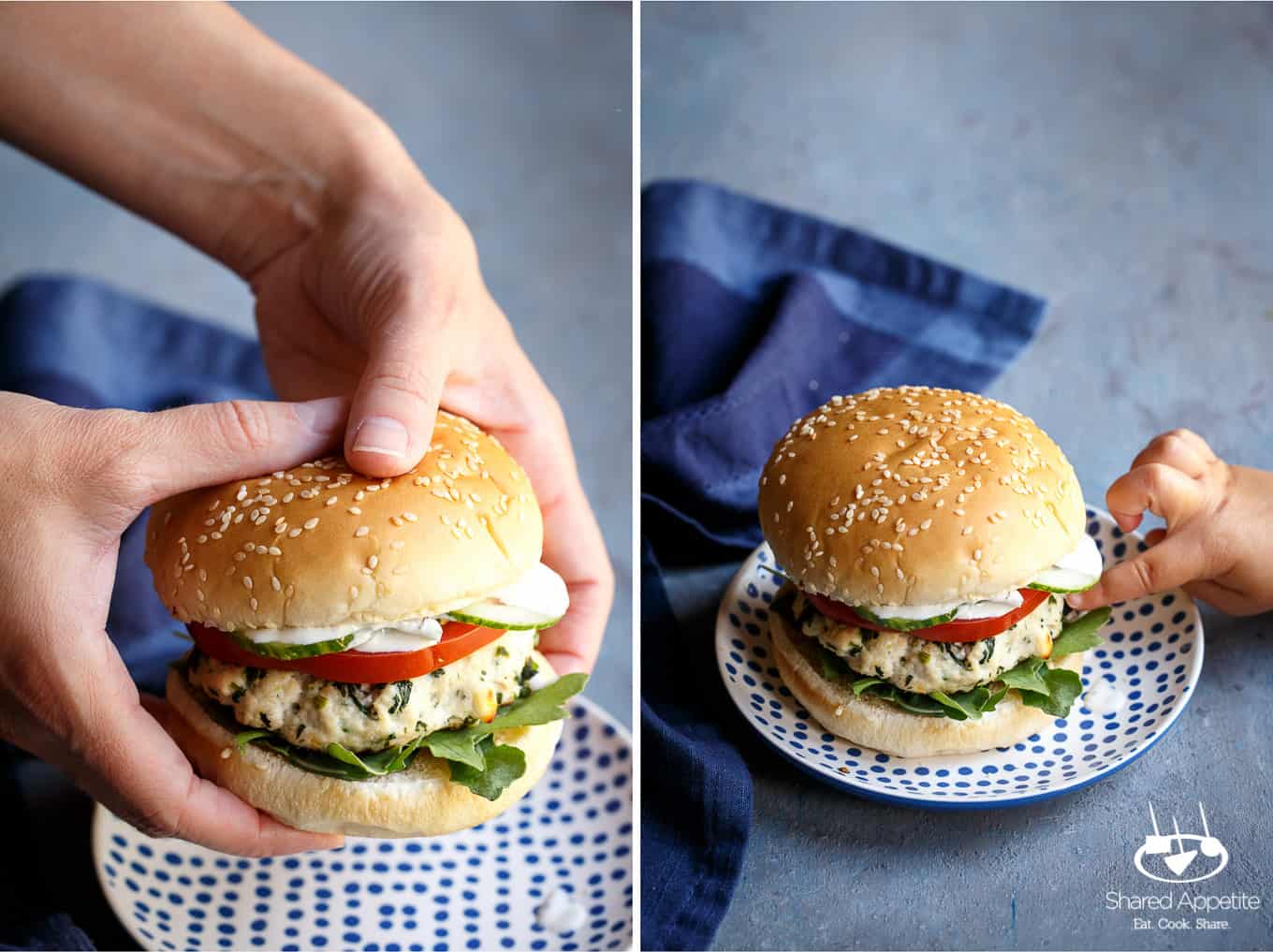 Print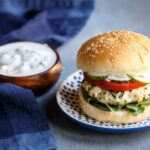 Greek Turkey Burgers
---
1

(16 ounce) package Butterball ground turkey

⅓ cup

thawed and squeezed frozen spinach*

½ cup

crumbled feta

½

lemon, zested

4 teaspoons

fresh parsley, chopped

½ teaspoon

onion powder

¼ teaspoon

garlic powder
Kosher salt

1

cucumber, sliced

1

tomato, sliced
Arugula or other lettuce, for serving

4

burger buns
---
Instructions
In a medium mixing bowl, combine ground turkey, spinach, feta, lemon zest, parsley, onion powder, garlic powder, and a big pinch of Kosher salt.  Divide and form into 4 patties.
Preheat grill over medium high heat and grill burgers, turning once, until just cooked through.  Make sure grill grates are clean and oiled to avoid burgers from sticking.
Place each burger on a bun and top with arugula, tomato, cucumber, and tzatziki.  Devour immediately.
Notes
*Thaw frozen spinach and wrap in a few paper towels.  Squeeze as much moisture out of the spinach as possible before measuring and adding to the ground turkey mixture.
Prep Time:

10

Cook Time:

10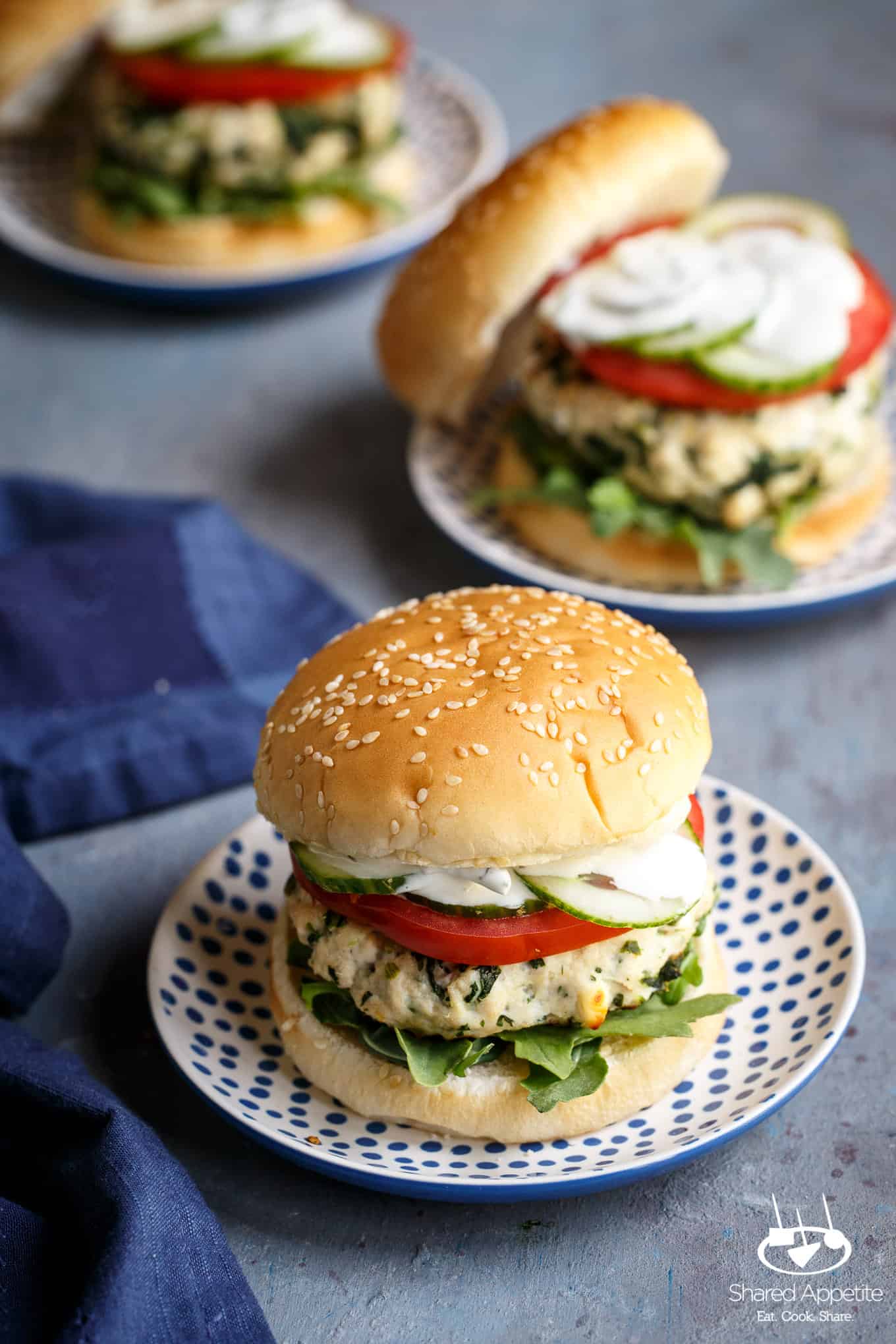 Greek Turkey Burgers
Need More Turkey?
Korean Turkey Lettuce Wraps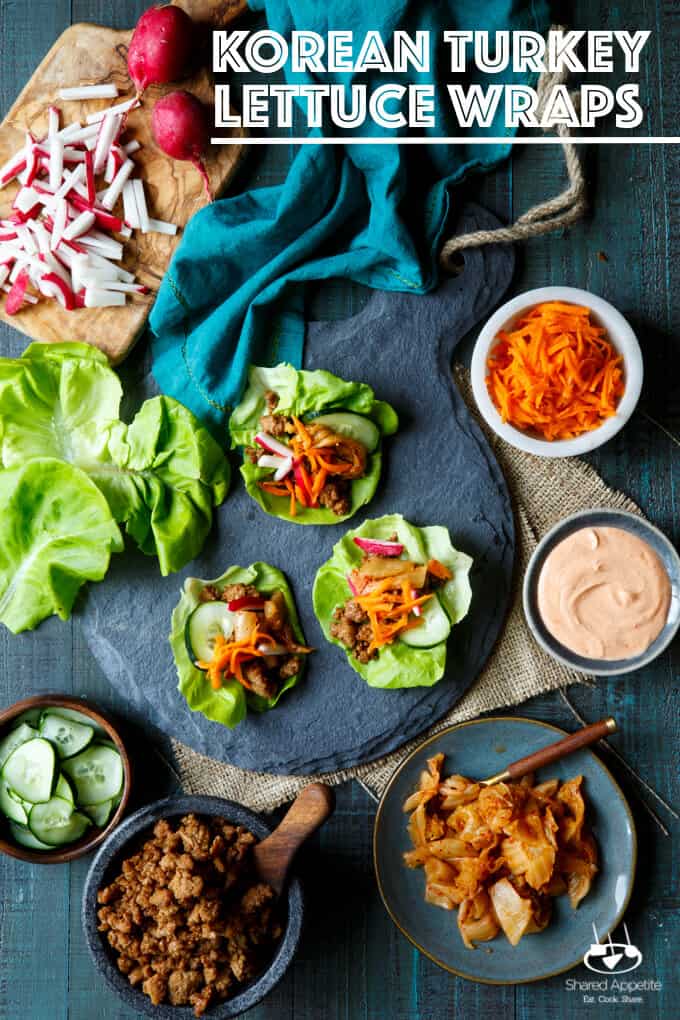 Grilled Pineapple Teriyaki Turkey Burgers