This recipe for Mediterranean Lamb Flatbread was created in partnership with Flatout Bread. As always, all opinions and recipe are my own. Thanks for supporting the brands who support Shared Appetite!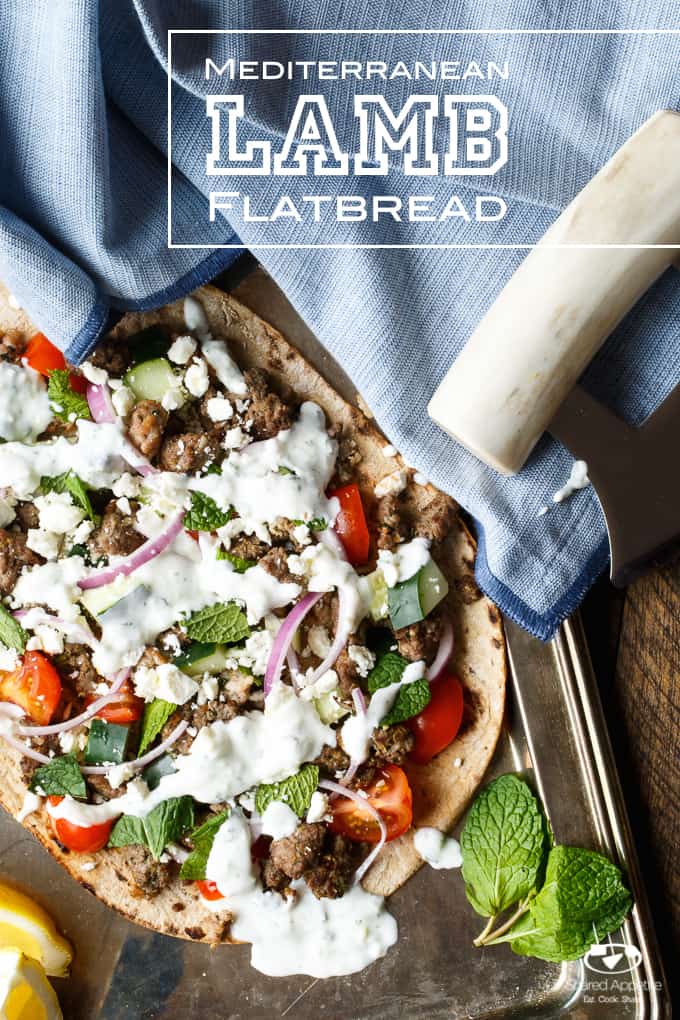 Random fact of the day. Pregnancy can trigger autoimmune diseases. I know, weird right? I would have never known, or as bad as this sounds, care all that much, except that it happened to Asheley. She has officially been diagnosed with rheumatoid arthritis. I know. It sucks.
Of course it's one of those things that doesn't have a cure, but can be managed with medication. But here's the thing, in order for the symptoms to remain suppressed (i.e. Asheley not waking up in lots of pain every day and being extremely sluggish), she needs to drive get injections at her doctor every two weeks… for the rest of her life. Not really an optimal solution, in our mind.
Like the Type A researcher I am, I went to Google for answers. SO thankful for Google by the way. Can you imagine having to go to the library and scouring through the card catalog for this kind of crap? Anyway, I came across some articles that said you could manage autoimmune diseases with nutrition. Specifically, the AIP (autoimmune protocol) diet.
Side note. The AIP diet is pretty terrible. No dairy, eggs, nuts, gluten, grains, sugar, nightshade vegetables, or chilis… so pretty much Asheley can eat meat, most vegetables, and 1-2 servings of fruit a day. That's it.
It's tough. But Asheley is feeling a whole lot better on it, and hopefully she can start weening off some of her medications soon. Woot.
I've been helping her meal prep on weekends, so she can easily just reheat stuff and go during the week. For breakfast, she requested some sort of meat patties. I've been digging Greek flavors lately, and my brain immediately went to Kefta. I know not really Greek, but they have their own version of it (keftedes) and the flavors are pretty darn similar. I made a ton of 'em that Asheley was able to freeze, and she's been happily munching on them every morning for the past week and a half.
And I made sure to save some of the meat mixture to make this epic Mediterranean Lamb Flatbread for myself. Because as much as I try to do this AIP diet with her, I freaking need a break once and awhile.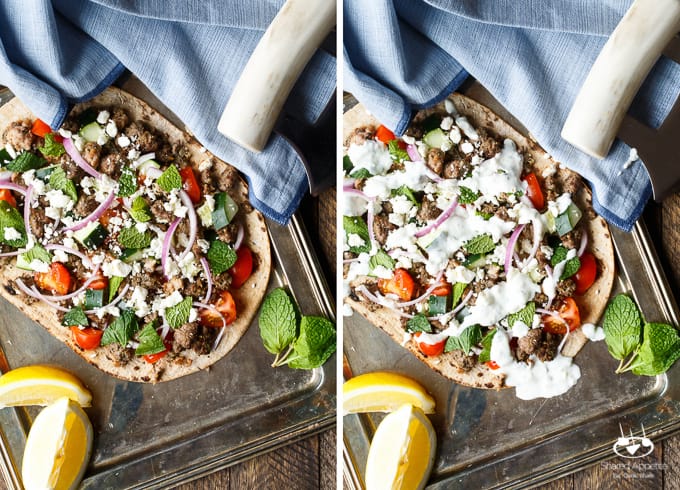 No worries if you don't have lamb (or don't really like lamb all that much). You can easily swap in ground beef or pork.
Anyone else as obsessed with Tzatziki as I am? I seriously can bathe in the stuff. I may or may not of made this entire flatbread just because I wanted tzatziki. Yea, it was worth it.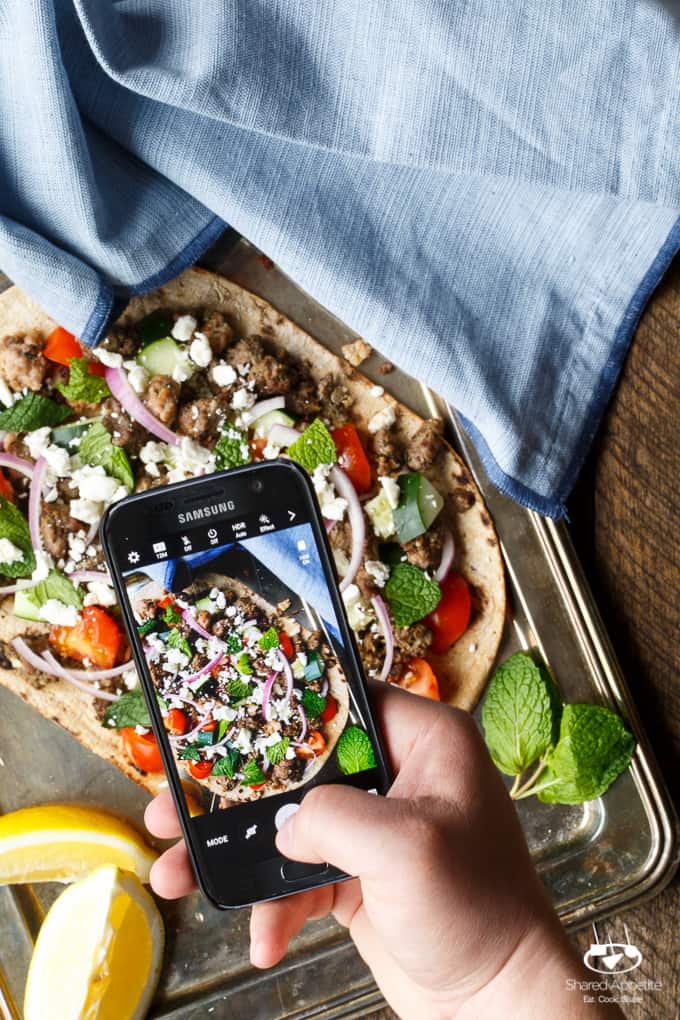 For those of you following along with my Operation Stop Being A Fatty, that is also going quite well. I've lost 39 pounds in just under 3 months so far, and continually inching closer to my 60 pound goal. It feels great to finally fit back into clothes that have been collecting dust in the skinny side of my closet.
It's all about small changes. One of which for me has been Flatout Bread. This flatbread was only about 100 calories, which is a huge calorie savings for me. And the rest of this Mediterranean Lamb Flatbread? It's totally guilt-free!
I've also been totally digging their huge variety of flatbreads for wraps and FoldIts for sandwiches. If you haven't seen them in the bread aisle… that's because they're hanging out in the deli section of your grocery store (check out their store locator).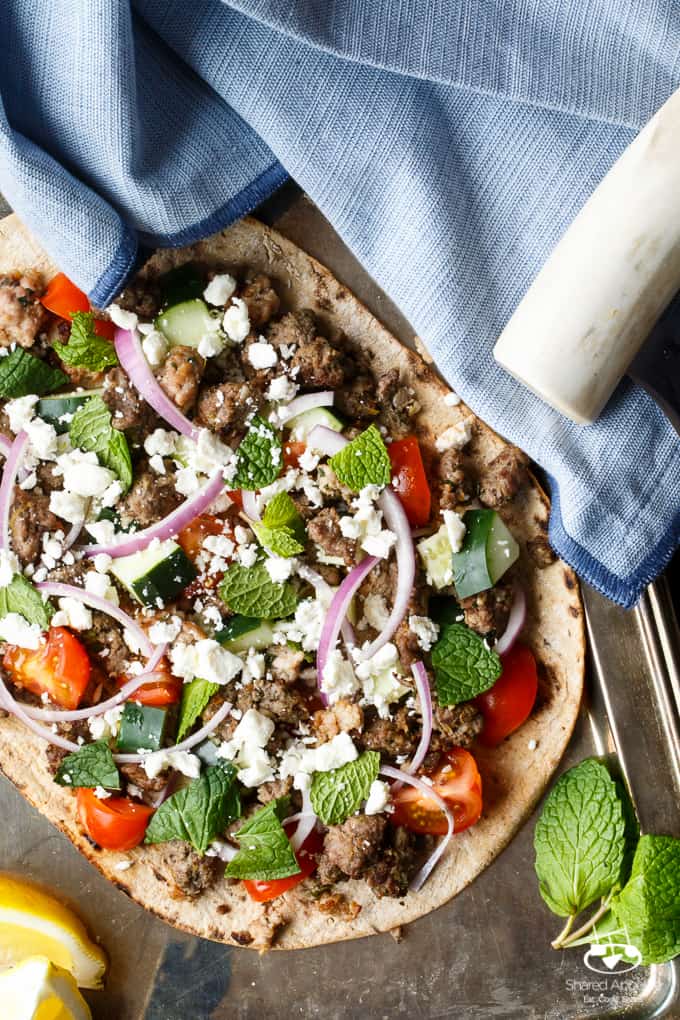 Print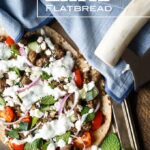 Mediterranean Lamb Flatbread
---
Total Time:

30 minutes

Yield:

4

1

x
4

Flatout flatbreads

1 1/2

pounds ground lamb*

1

small red onion, grated

4

cloves garlic, minced

1

lemon, zested with microplane zester

4 tablespoons

finely chopped fresh mint

1 teaspoon

coriander

1 teaspoon

cumin

1 teaspoon

dried oregano

1/2 teaspoon

cayenne pepper, optional
Kosher salt

2 tablespoons

olive oil

1/2

small red onion, thinly sliced

1 pint

cherry tomatoes, quartered

1/2

cucumber, chopped

1 cup

crumbed feta cheese
Tzatziki, recipe below
Fresh torn mint, for garnish
for the Tzatziki
1 cup

plain Greek yogurt

1/2

cucumber, peeled

1

lemon, juiced

1

clove garlic, minced

2 tablespoons

finely chopped fresh mint

1/4 teaspoon

dried oregano
Kosher salt
---
Instructions
Combine ground lamb, onion, garlic, lemon zest, mint, coriander, cumin, dried oregano, and cayenne pepper in a medium mixing bowl. Season generously with Kosher salt. Heat oil in a large skillet over medium-high heat. Brown lamb, breaking into bite-size pieces as it cooks with a wooden spoon, until fully cooked. Remove from heat.
Preheat oven to 375°F. Spray baking tray(s) with nonstick cook spray. Spread flatbreads in a single layer and cook for 2-3 minutes, until lightly toasted. Top with cooked lamb, red onion, cherry tomatoes, cucumber, and feta cheese. Spoon tzatziki generously over the top of the flatbread. Garnish with fresh mint and devour.
for the Tzatziki
Using the smaller side of a box grater, grate cucumber. Soak up excess cucumber moisture with paper towels. In a small mixing bowl, combine Greek yogurt, 3 tablespoons of the grated cucumber, lemon juice, garlic, mint, and dried oregano. Season with Kosher salt. Taste and adjust seasonings as desired.
Notes
*ground beef or pork are equally fantastic substitutes
Prep Time:

20 mins

Cook Time:

10 mins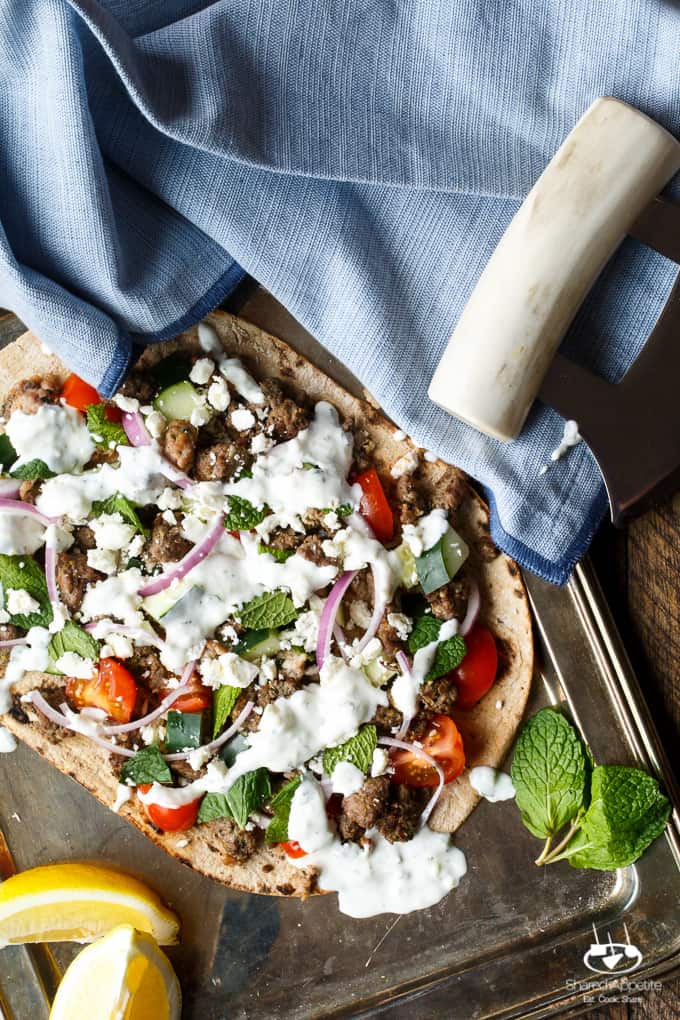 Mediterranean Lamb Flatbread
Flatout Bread has a bunch or pizza and flatbread recipes over in their recipe center. Here's a video for their BBQ Chicken Pizza… which, might I add, it pretty delicious.
Looking for More Healthy Pizza and Flatbreads?
Gluten-Free Fajita Beef Spaghetti Squash Pizza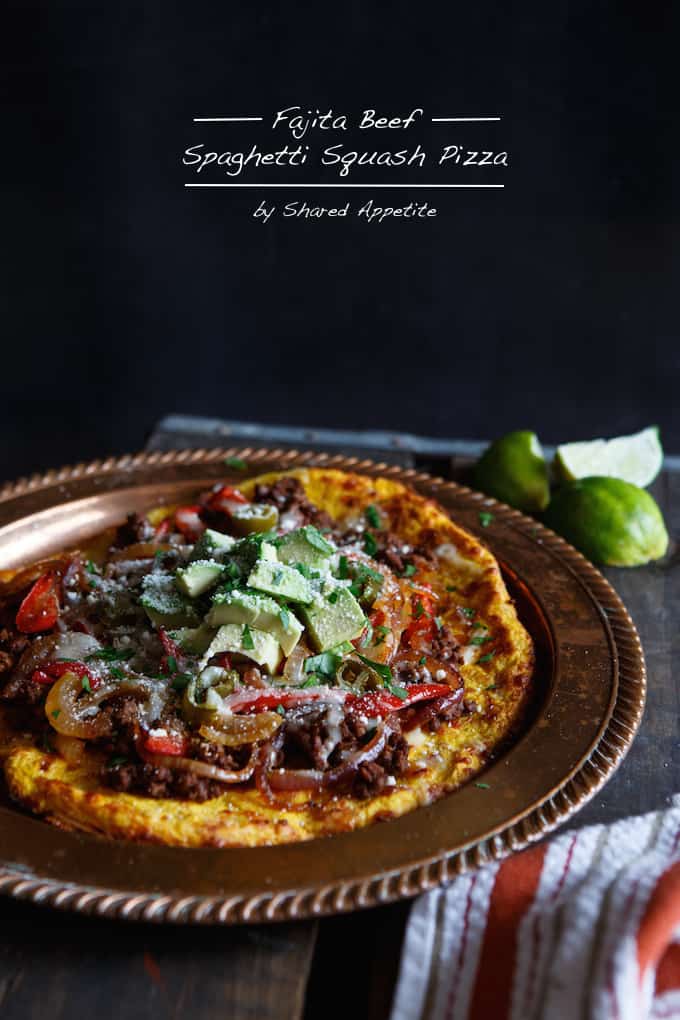 Gluten-Free Spaghetti Squash Pizza Crust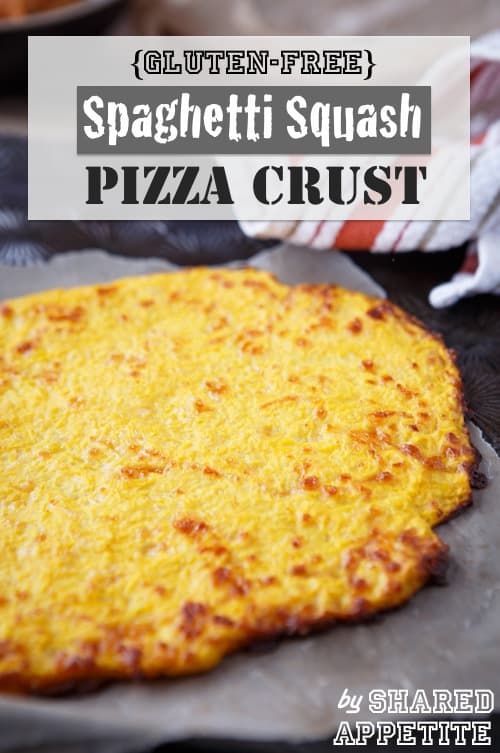 Gluten-Free Skinny Buffalo Chicken Spaghetti Squash Pizza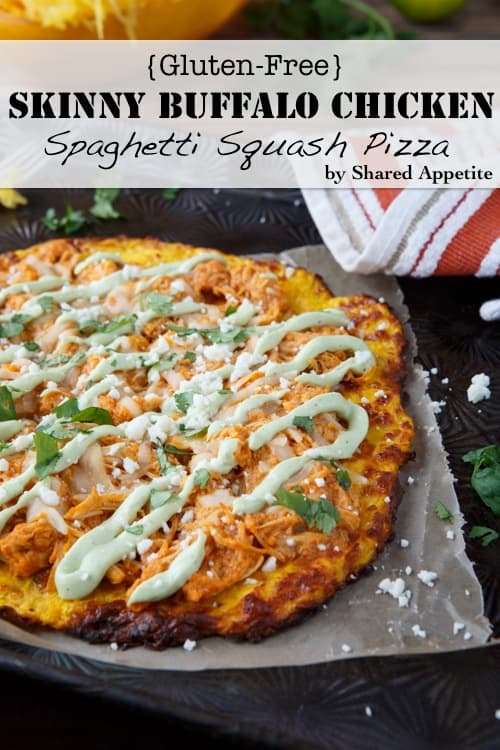 Grilled Summer Vegetable Flatbread with Blueberries and Lemon Ricotta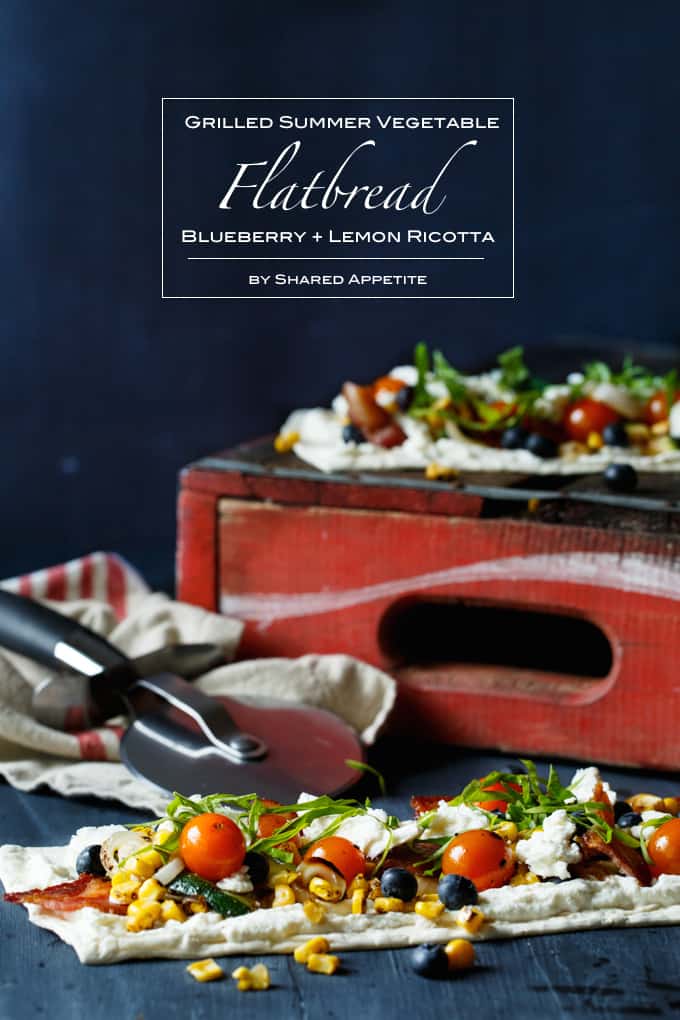 Peach, Corn, and Basil Flatbread with Balsamic Glaze