An incredibly easy and addictive side dish for Honey Sriracha Roasted Brussels Sprouts that finally gives this underrated vegetable the respect it deserves.
Do you know what's messed up?
Brussels sprouts. Specifically, that they don't get the respect they deserve.
Like, seriously. Who decided that carrots and broccoli should get all the attention and made them king of the vegetable kingdom? Messed up, pure and simple.
Brussels sprouts are freaking delicious. Especially when you let them get all golden-brown and caramelized through the insanely difficult and ridiculously time-consuming roasting process. Kidding. Roasting vegetables is the easiest kitchen skill ever. Seriously. Through them on a sheet pan. Place in oven. Done.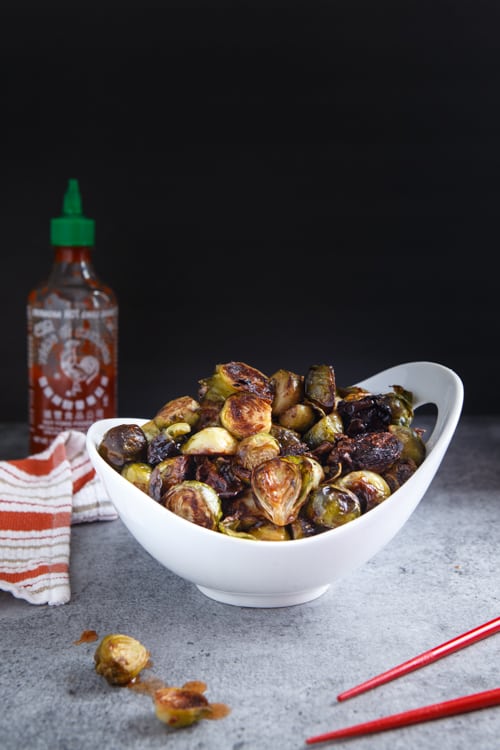 And do I have to tell you how delicious a sticky glaze of honey, sriracha, and lime is? I was one step away from chugging it. But then I remembered that I don't know how to chug. Did I ever mention that I loathe beer? Like, can't stand the stuff.
It's a bummer, kind of. I want to like it. I want to be able to enjoy this whole big micro-brew and artisan beer movement going on right now. But I just can't get into it. Wine and liquor it is, I guess.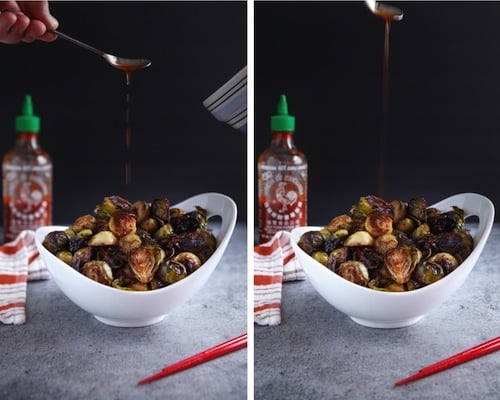 I tried using a spoon. Then I just said forget it and went the quicker route... direct bowl to sprout contact: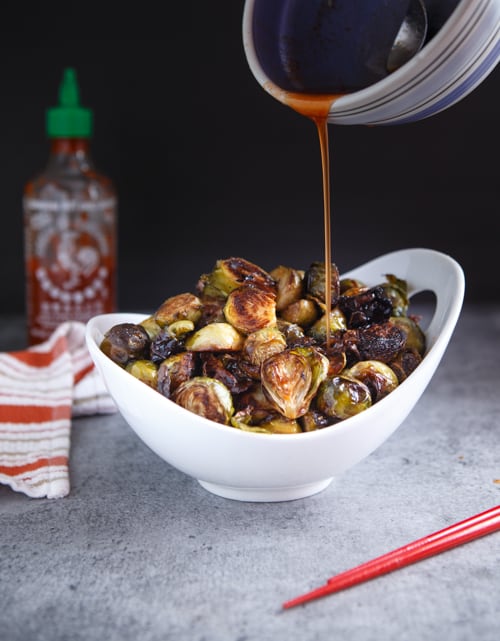 These little guys make for one addictive side dish. I may or may not have actually eaten them as my dinner the day I made them. May or may not. May. Ok, did.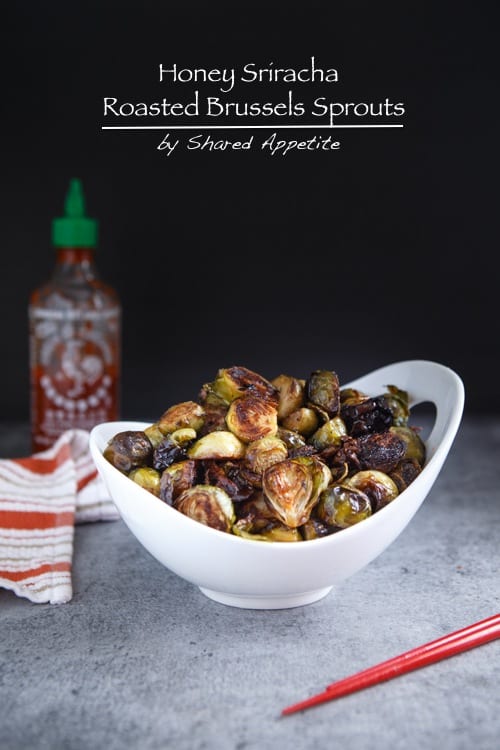 Print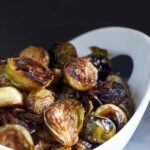 Honey Sriracha Roasted Brussels Sprouts
---
Total Time:

40 minutes

Yield:

4

servings

1

x
1 ½

pounds Brussels sprouts

2 tablespoons

olive oil
Kosher salt

1 tablespoon

sriracha

3 tablespoons

honey

1

lime, juiced
---
Instructions
Preheat oven to 400°F.
Cutt off the stem end of the sprouts and pull off any yellow outer leaves. Cut large sprouts in half.
Place sprouts in a large bowl, drizzle with olive oil and season generously with Kosher salt. Toss to coat. Place in a single layer on an aluminum-foil lined baking sheet. Roast for 35-40 minutes, shaking the pan a few times throughout the cooking process, until crisp and golden brown on the outside and tender on the inside.
Meanwhile, combine srircha, honey, and lime in a small bowl. Season with Kosher salt.
Remove sprouts from oven, transfer to large bowl, and drizzle with sauce. Toss lightly to coat and serve immediately.
Prep Time:

5 minutes

Cook Time:

35 minutes