This Thai Pineapple Fried Cauliflower Rice was created in partnership with Lee Kum Kee. As always, all opinions and recipes are my own. Thanks for supporting the brands that support Shared Appetite!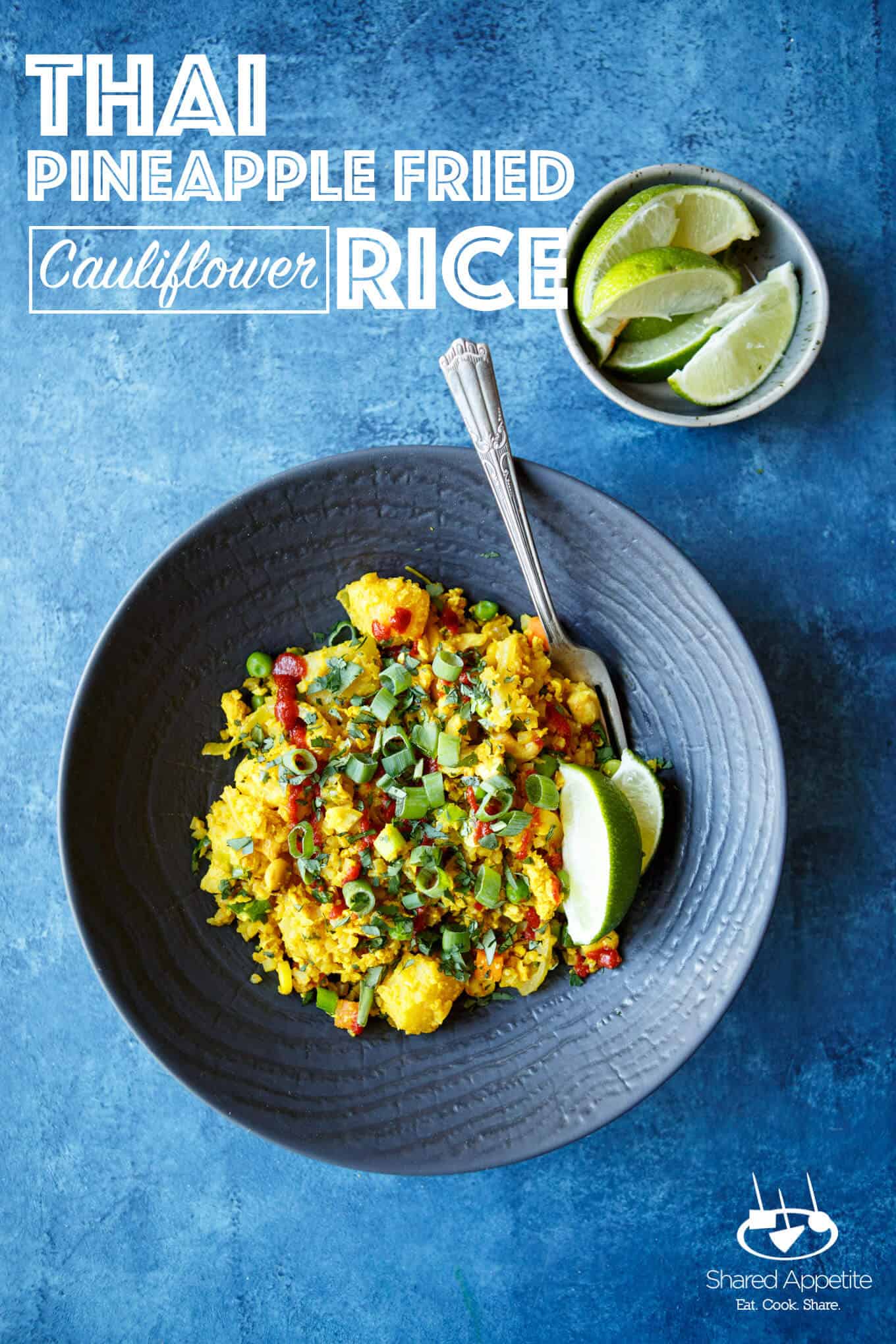 If Olivia or Asheley gets their way on takeout night, it is usually pizza. If I get control over the decision making, we're 100% getting Thai food. I always enjoy trying something new on the menu... it's an exciting way to experience unfamiliar flavors. Of course, though, I have my heavily trusted go-to order when I want one of my tried and true classics from the local restaurant: pad see ew with a side of coconut rice OR pineapple fried rice. Well, usually it's not "or"... it's "and".
Pad See Ew AND the Pineapple Fried Rice.
Yes, I'm a bit of a fatty when it comes to ordering food (having too much takeout is way more acceptable than not having enough), but for me Pineapple Fried Rice is 100% the perfect sharing dish at the dinner table. Everyone tries a little bit of it when I bring it home and everyone always loves it (even those picky eaters that swear they don't like Thai food).
Lately Olivia has been on a huge broccoli kick. Naturally, I took that and ran with it, and now have expanded her to also loving white broccoli (i.e. cauliflower). Side note... Olivia now does know it (and loves it) as cauliflower, but when introducing it to my stubborn little toddler, I knew white broccoli would have a much higher chance of succeeding.
She can't get enough cauliflower. I roast it. I add it soups and stews. And lately, I've been making it into rice, like for these Healthy Cauliflower Rice Burrito Bowls. Then one recent weeknight I got home after a long day of work and taking Olivia to toddler dance class, and I was really in the mood for Thai takeout. I was definitely not getting back in the car after just getting home and we are trying to keep things a bit healthy around here, so I took a look in the freezer and pantry. Light bulb moment. I think I could pull off Thai Pineapple Fried Cauliflower Rice at home!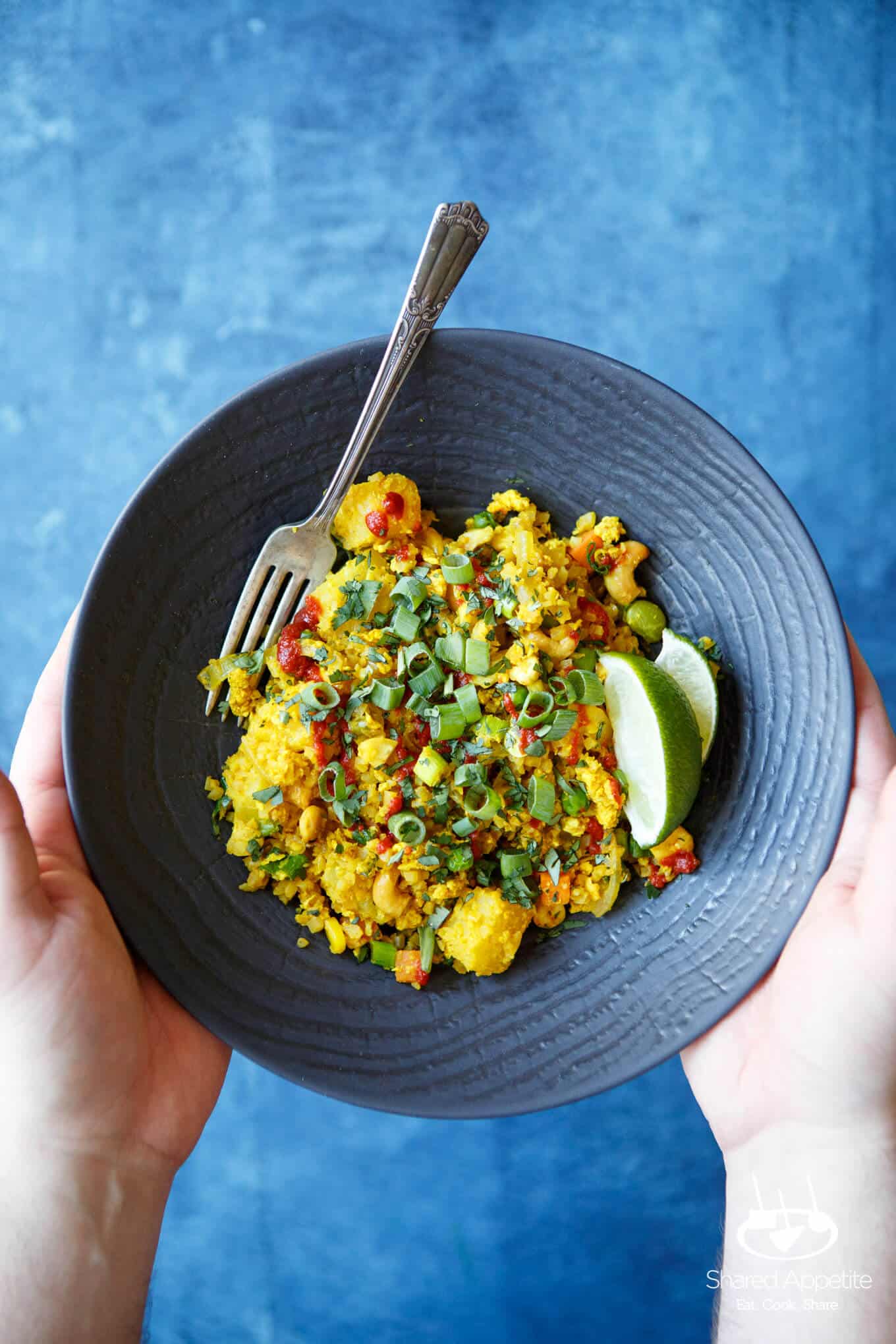 And that's the beauty of this dish. You can make it with most pantry and fridge/freezer staples you already have in the house, and if you're well-stocked like me (Asheley would claim I may be a wee-bit over stocked), you probably already have everything you need.
And you know what? We were all happy that night at the dinner table. I got my Thai flavors, Olivia got her cauliflower, and Asheley got her cashew fix. The last two weeks she's had the weirdest pregnancy cashew craving ever. She's gone through like $35 in cashews. Help me.
Did I mention this Thai Pineapple Fried Cauliflower Rice only takes about 15 minutes to whip together and uses just ONE pan? Yeah, I know. AMAZING.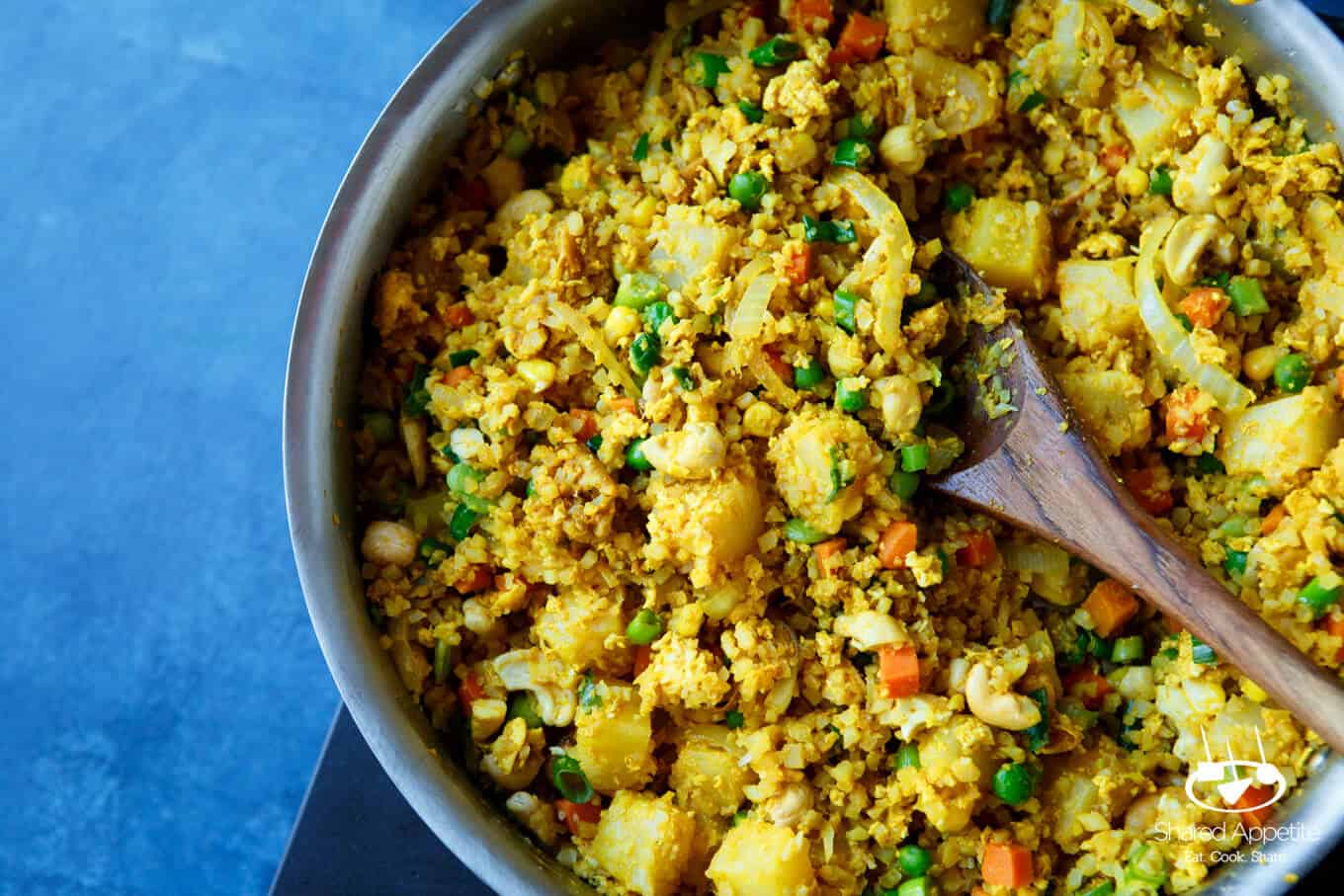 Let's break down just how simple this recipe is to get from your pantry and onto the table:
grab a big skillet or wok and heat up some Lee Kum Kee Pure Sesame Oil
saute a thinly sliced onion and then heat up some of that frozen vegetable medley you had stashed in your freezer
crack in 3 eggs and stir to scramble them up
stir in some frozen riced cauliflower* along with a few other pantry staples: Lee Kum Kee Soy Sauce, fish sauce, brown sugar, garlic powder, turmeric (this is what gives it that awesome golden color), and coriander
add canned pineapple, chopped scallions, and roasted cashews
top with Lee Kum Kee Sriracha Chili Sauce and cilantro
DEVOUR
*you totally can just buy a head of cauliflower and chop it into rice-sized kernels in a food processor. I've done it. It's great, but it's messy. It's way easier to buy some frozen riced cauliflower and stock up in your freezer for quick weeknight meals like this Thai Pineapple Fried Cauliflower Rice.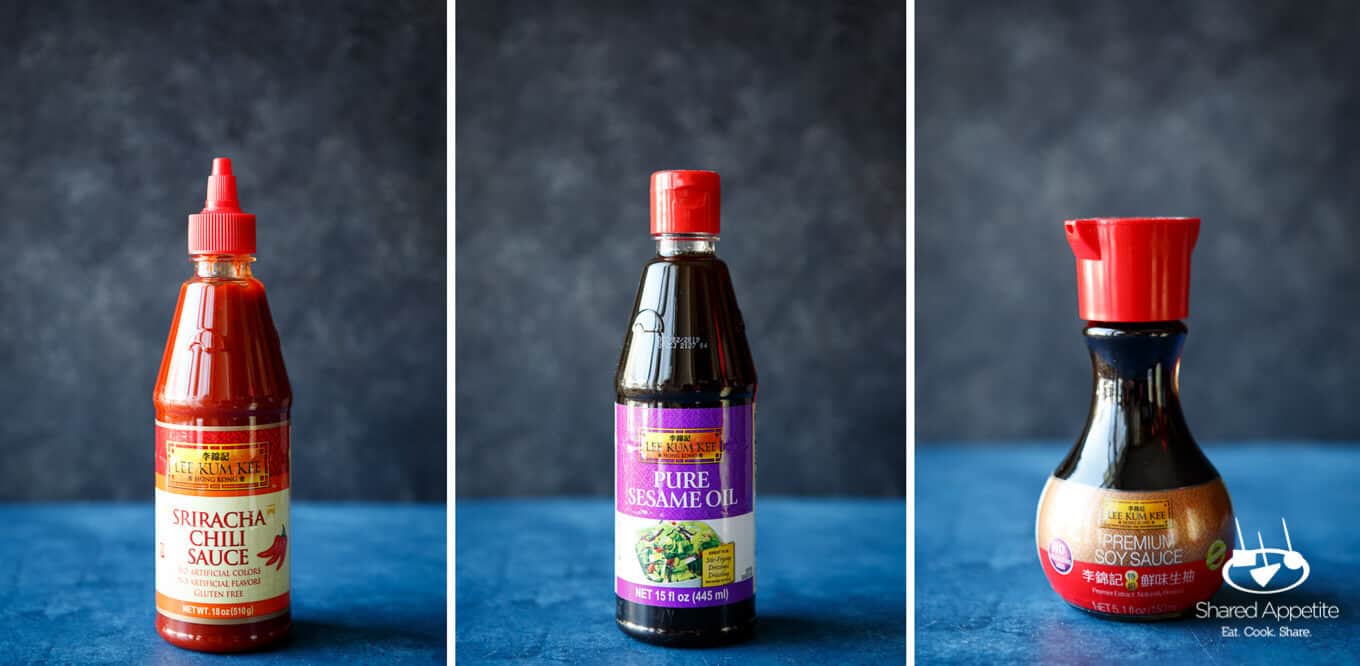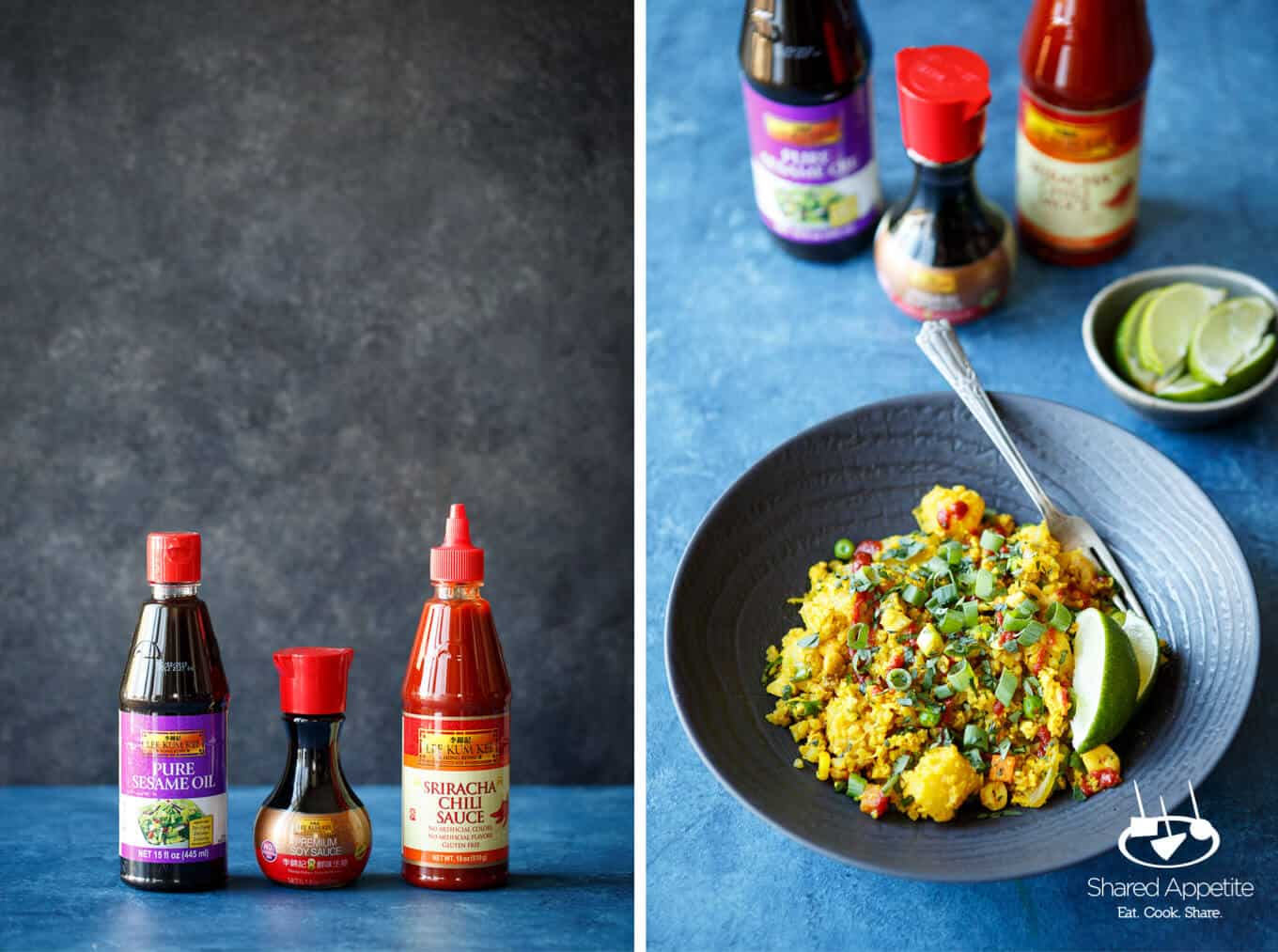 Let's review... ONE pan, only about 15 minutes of cooking time, and barely and prep needed! This is such a great way to use up frozen veggies in the freezer (feel free to customize with whatever you have on hand!), and it's a healthy vegetarian meal that you can feel good about serving your family. Best of all, the big and bold flavors in this Thai Pineapple Fried Cauliflower Rice makes it feel like a hearty and satisfying dinner!
All of this wouldn't be possible, though, without help from Lee Kum Kee Soy Sauce! Lee Kum Kee makes it easy for people to enjoy authentic, restaurant-quality Asian tastes and flavors at home through its delicious line of savory Asian sauces and condiments!
Lee Kum Kee has a wide range of great-tasting authentic Asian sauces and condiments, and I easily found all three of these items at my local grocery store in the Asian foods aisle!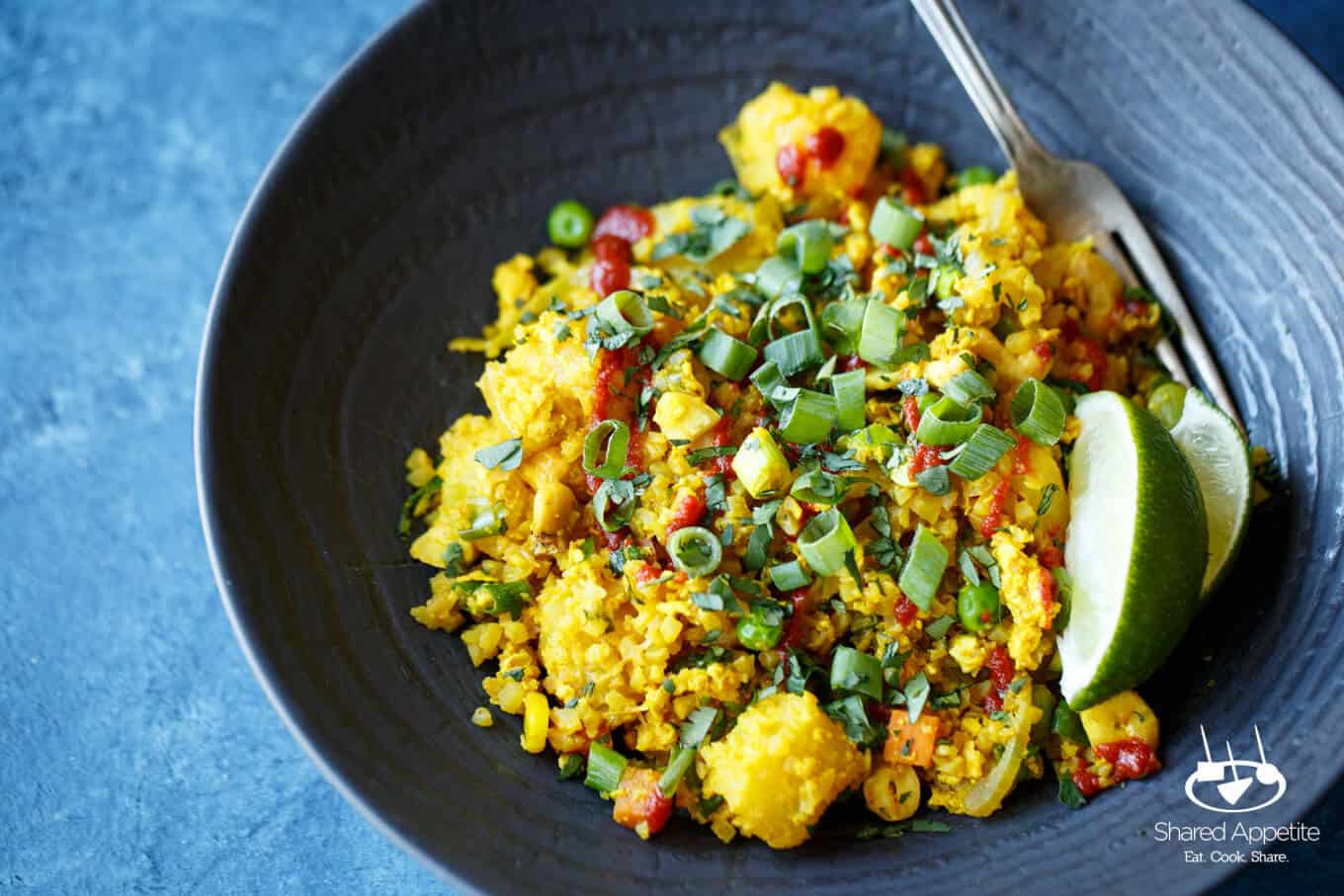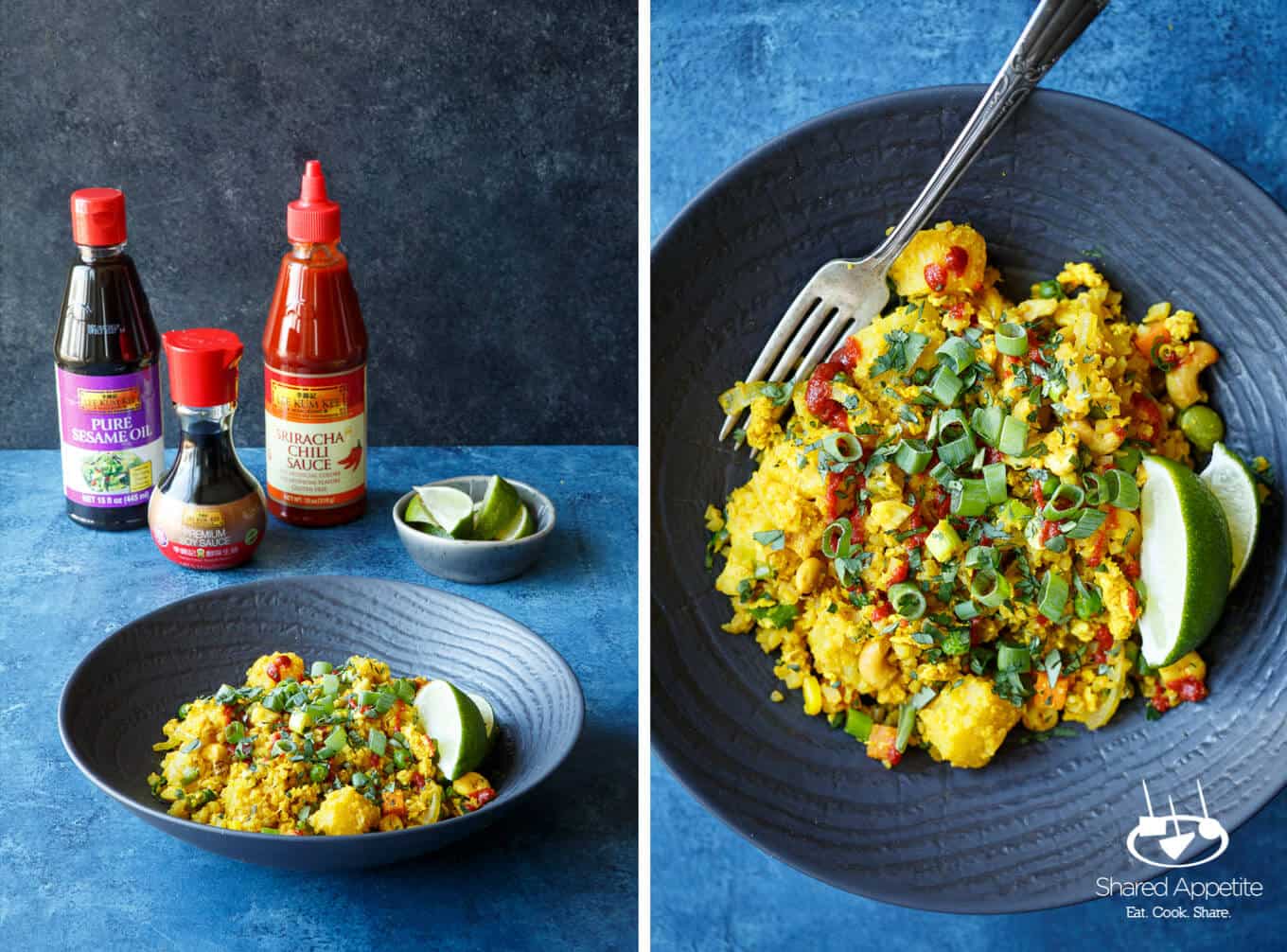 Print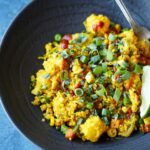 Thai Pineapple Fried Cauliflower Rice
---
2 tablespoons

Lee Kum Kee Pure Sesame Oil

1

small onion, thinly sliced

1 cup

frozen vegetable medley*

3

eggs

3 cups

frozen riced cauliflower, thawed

1 ½ teaspoons

turmeric

1 teaspoon

coriander

¼ teaspoon

garlic powder

3 tablespoons

Lee Kum Kee Soy Sauce

1 tablespoon

brown sugar

2 teaspoons

fish sauce

1 cup

canned pineapple chunks, drained

4

scallions, chopped

½ cup

chopped roasted cashews
Lee Kum Kee Sriracha Chili Sauce, for garnish
Lime wedges, for garnish
Chopped cilantro, for garnish
---
Instructions
Heat sesame oil in a large saute pan over medium-high heat.
Saute onions for about 3-4 minutes, stirring occasionally, until they start to soften.  Add frozen vegetables and cook for 1 minutes, stirring frequently.
Push vegetable mixture to one side of pan and add eggs, stirring as they cook to scramble the eggs, about 1 minute.
Add cauliflower rice,  turmeric, coriander, garlic powder, soy sauce, brown sugar,  and fish sauce.  Mix and saute approximately 5 to 6 minutes, stirring occasionally, until the cauliflower is just cooked through. Stir in pineapple chunks, scallions. and cashews.
Divide rice between bowls and garnish with sriracha chili sauce, lime wedges, and cilantro.  Devour.
Notes
*my vegetable medley had peas, corns, and carrots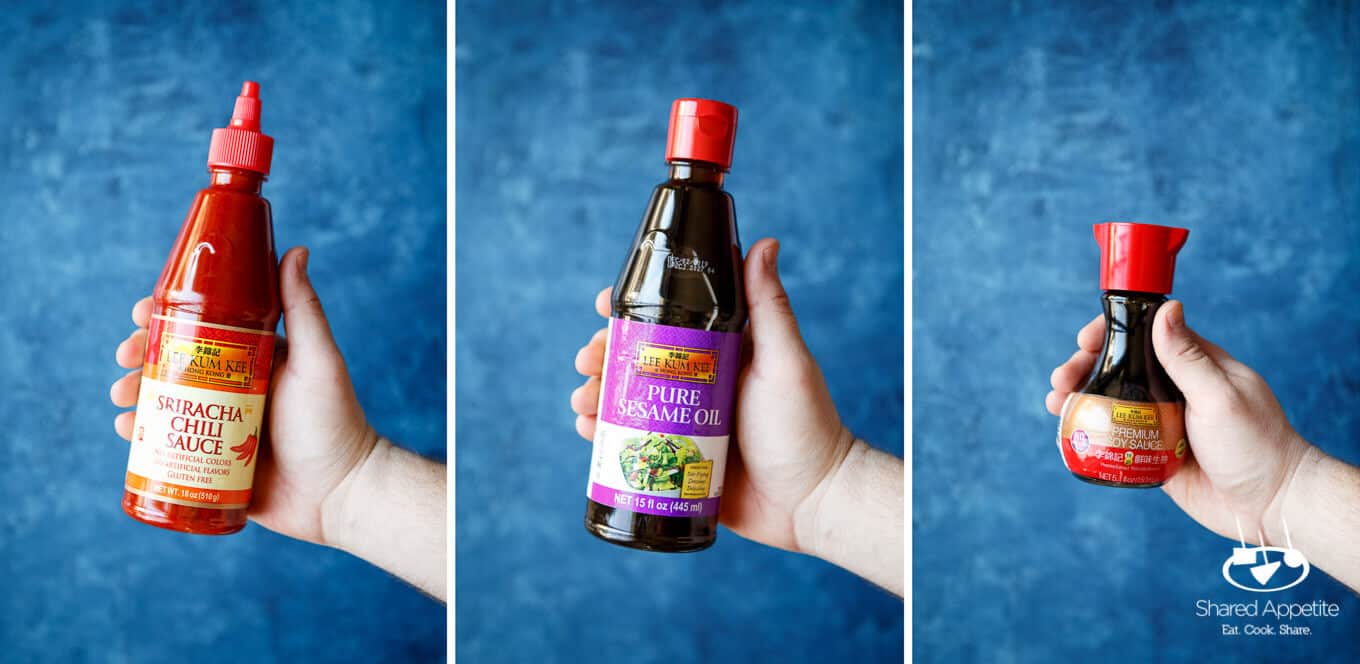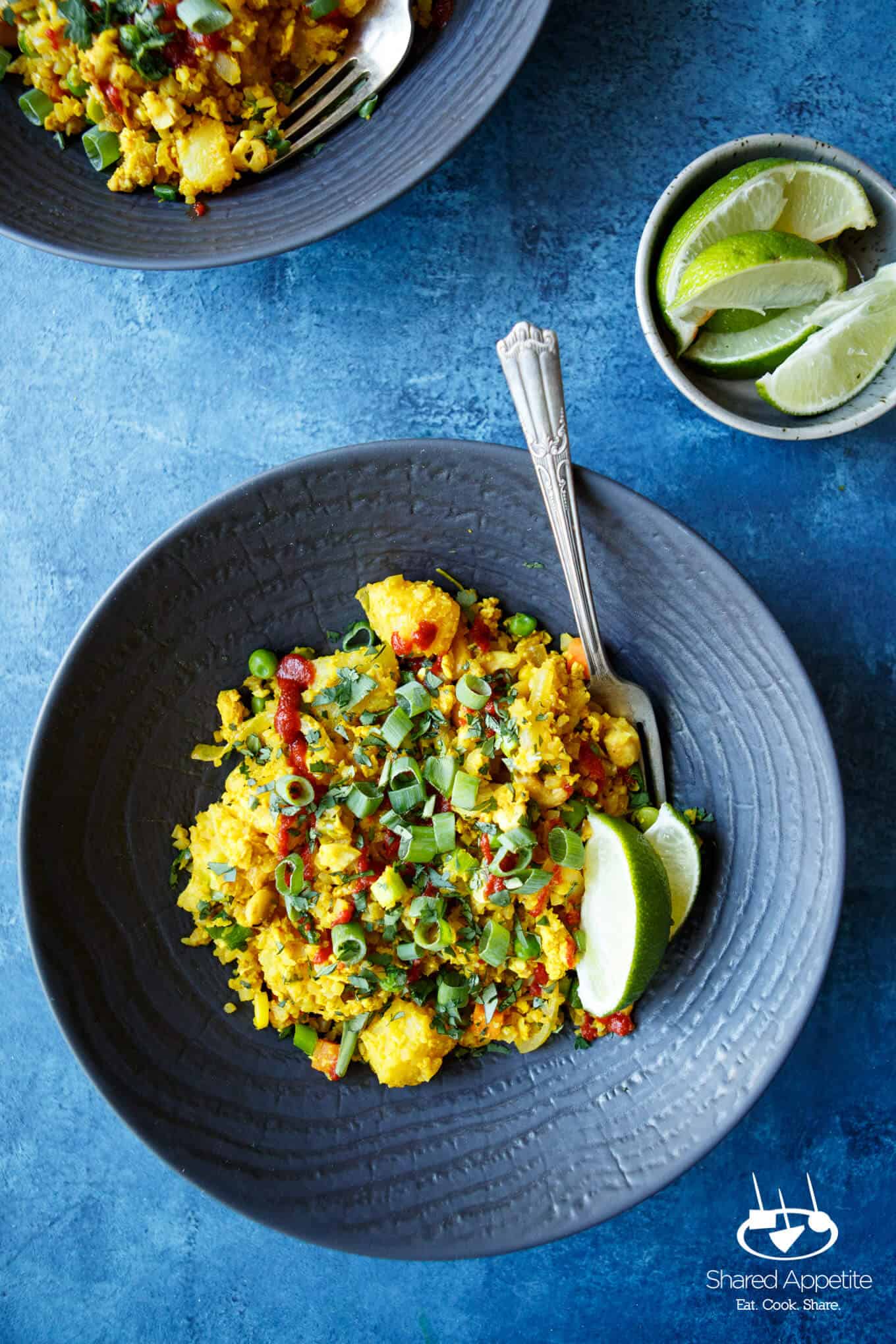 THAI PINEAPPLE FRIED CAULIFLOWER RICE