I don't want to say the "C" word. Because it's waaaay to early to begin thinking about December yet, and I'm a big fan of taking it one season, one holiday, at a time. Thanksgiving is next. Thanksgiving.
I refuse to listen to "C" word music before the day after Thanksgiving. No hot chocolate until then either (it's all apple cider, all the time, up to that point).
But then again, I'm also super Type A. And giving great gifts requires some thought and planning. Buying gifts for people is totally one of my favorite parts of the holiday season. I love it.
And guys. Christmas literally came early this year. I discovered Minted.
Now I know some of you may already know about this awesomeness, but for those of you who were totally in the dark like me, let's break down why I am seriously semi-obsessed with what just came in the mail the other day from the awesomely creative team at Minted.com.
Let's just say that my gift-giving street cred for this year totally got an upgrade.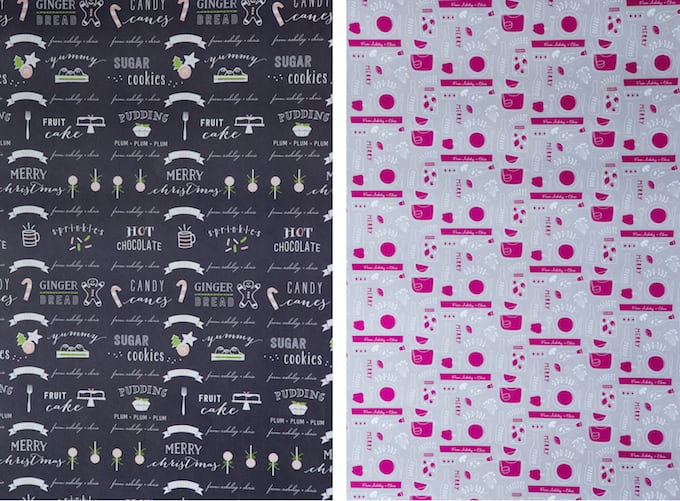 left: Sugar Cookies Wrapping Paper right: From My Kitchen Wrapping Paper
Do you see that wrapping paper? How perfect is that for food lovers like Asheley and I?! And look closely.... yup, darn straight, that's our names on the wrapping paper. Our names are on printed on the wrapping paper!
Try telling me that the person that gets that gift won't think it's like, the coolest thing since candied bacon. No seriously, try telling me.
Exactly.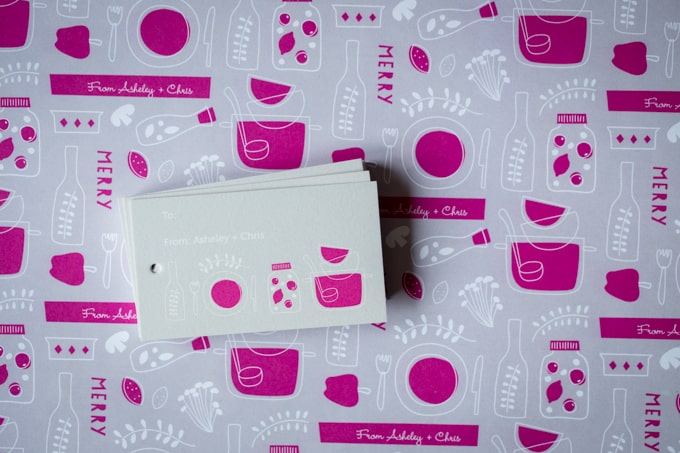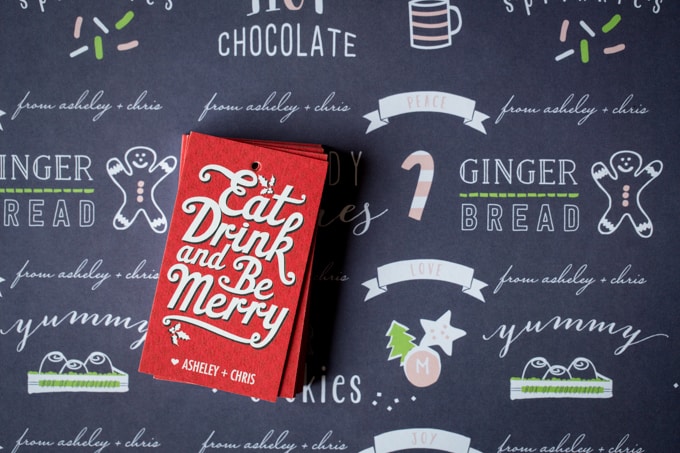 Eat, Drink, and Be Merry Gift Tags
And yea, you better believe we got personalized gift tags to go along with our personalized foodie wrapping paper.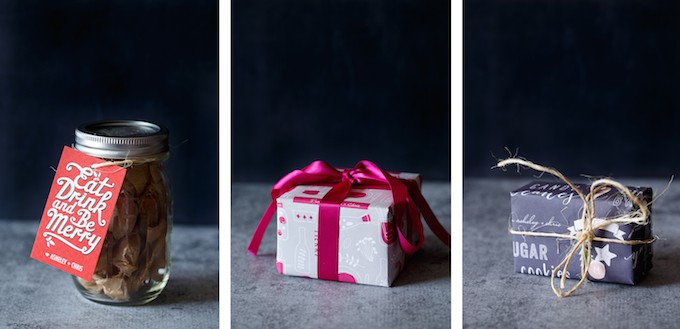 Normally Asheley is less than enthusiastic about wrapping presents. She views it as a chore instead of an opportunity to be a a jolly Christmas elf.
I know, I'm working on her.
But when she saw this paper and these gift cards, I actually saw that little twinkle of Christmas cheer in her eyes. Maybe it'll be a Christmas wrapping miracle this year 🙂
left: Kitchen Notes Notebook right: Color Block Notebook
These notepads... perfect stocking stuffer material. I got Asheley one personalized with her blog name, His Good Soil. She loves to take notes on studies she is doing and I know this will totally help her keep organized... in style.
And I went ahead and helped Asheley out with getting a stuffer for my own stocking. I'm constantly scribbling down recipe ideas and frantically updating recipes while cooking. Now I can do it all in one notebook, which will defintitely cut down on the frantic searching through random papers and asking holy crap where did I put that latest revision of XYZ recipe?!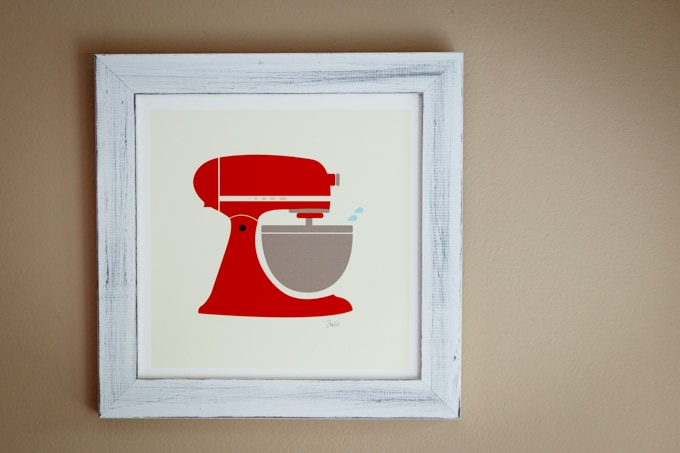 You know we moved into a new home, right? We are still in the process of decorating.... we're about 88% there, but there is still some wall space to fill.
But the kitchen? The kitchen is now complete. This vintage looking stand mixer matches perfectly, and Minted even framed it for us. #winning.
It's a gift for our kitchen, because our kitchen works hard. And a hard working kitchen likes to treat itself to cool-looking things.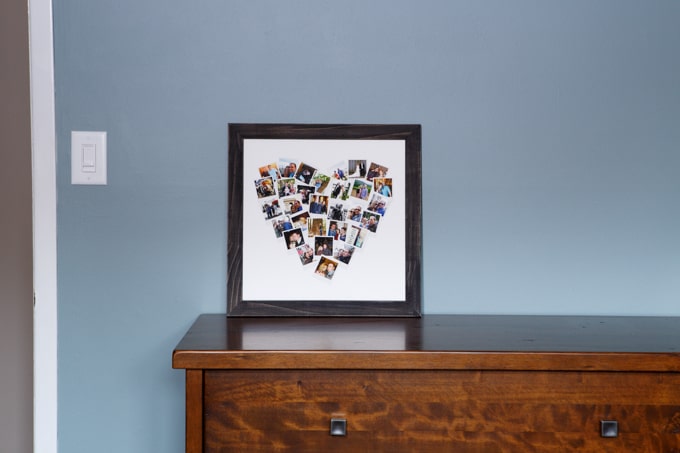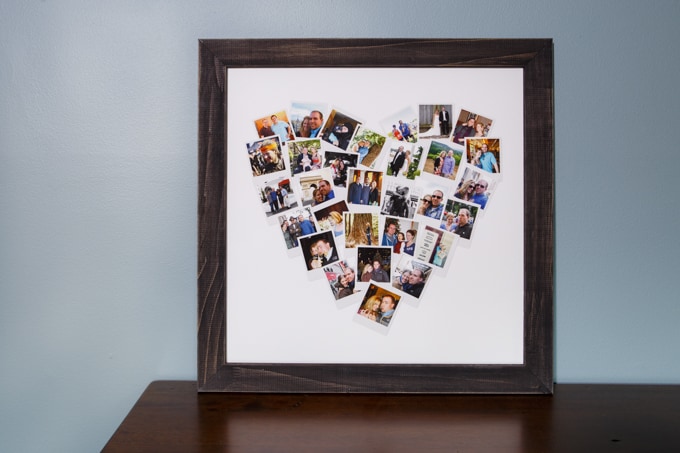 Asheley loves (read: LOVES) photos. She constantly looks through old photos from when we were dating and from our wedding. I don't want to say she's obsessed, because really... who can blame her for wanting to constantly look at that stud standing next to her?!
That stud is me.
Stop laughing.
This gift couldn't be more perfect for Asheley. I wanted it to be a surprise for Christmas, but I was way too excited and had to show it to her already. She's of course totally infatuated with it, and wants to hang it up in a prime-time location in our bedroom.
It's a totally stunning and perfectly thoughtful gift. What wife wouldn't want a personalized heart collage with photo memories? Yup... I'm not just a stud. I'm a kind, caring stud.
Stop laughing.
The people at Minted are hooking one of you peeps up with a $100 gift card! That's right... $100 worth of super awesome personalized swag. Whoop whoop!