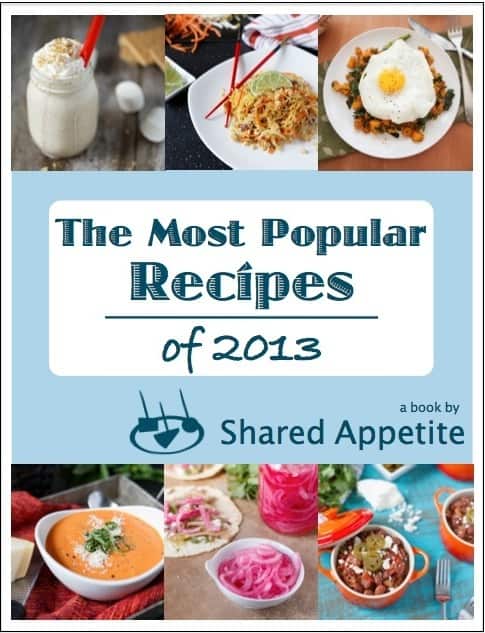 Do you know who's awesome?
You.
Do you know who's extra awesome?
Everyone who subscribes to Shared Appetite. And if you already are a subscriber, thanks so much 🙂
If you aren't, I would love it if you would consider subscribing. Here's why:
you'll get a cool little newsletter from me every few weeks.
whenever there's a giveaway or other cool little ditty happening on Shared Appetite, I'll give you a shout to let you know.
and MOST IMPORTANTLY, you'll get this eBook for FREE!
Just head over to the right side of this page to where it says "Subscribe and Never Miss A Post!". Enter your email and boom, done!
And if you're already subscribed to Shared Appetite, you'll be getting this eBook for free as well! Check your inbox and look out for an email from me. It'll be there for you 🙂