This recipe for Southwest Chorizo Breakfast Quesadillas was created in partnership with Flatout Bread. As always, all opinions and recipe are my own. Thanks for supporting the brands that support Shared Appetite!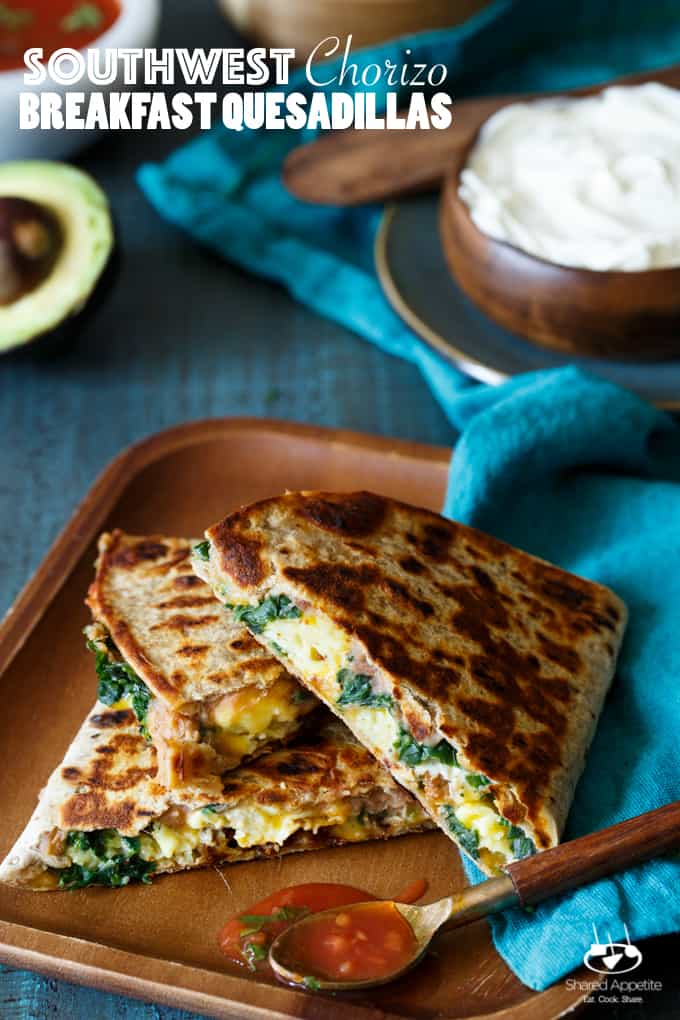 I'm pretty darn proud of myself. I have actually started to... run.
It's not a decision I came to lightly. There have always been a lot of factors preventing me from exercising regularly. I hate sweating. I hate being hot. I'm kinda fat. And running is pretty much the worst thing ever. So there's that.
In school, I would literally loathe the mandated mile run every year. If I could somehow find a way to cheat, I did it. And I would still come in last. That's how bad I am at running.
But here's the thing. I've always secretly wanted to be good at running. Seriously. My wife has completed marathons, triathlons, and one of those crazy tough mudder thingys. The most strenuous thing I've ever done is eat ice cream three times in one day.
So, I've started running. With my baby girl. We go out early in the morning as soon as mommy leaves for work. Her in my stroller, and me pushing it along in what must be an incredible spectacle of awkwardness. It's not pretty, but I gots to start somewhere, right?
I'm pretty proud of myself. I currently do 2 miles at a time. 1 mile straight non-stop running (note I've never run a full mile IN MY LIFE up to this point), and then 1 mile of walking and running as needed.
When we get home, Olivia and I are hangry. We devour breakfast... together. And I've totally been digging these Southwest Chorizo Breakfast Quesadillas lately. Big time.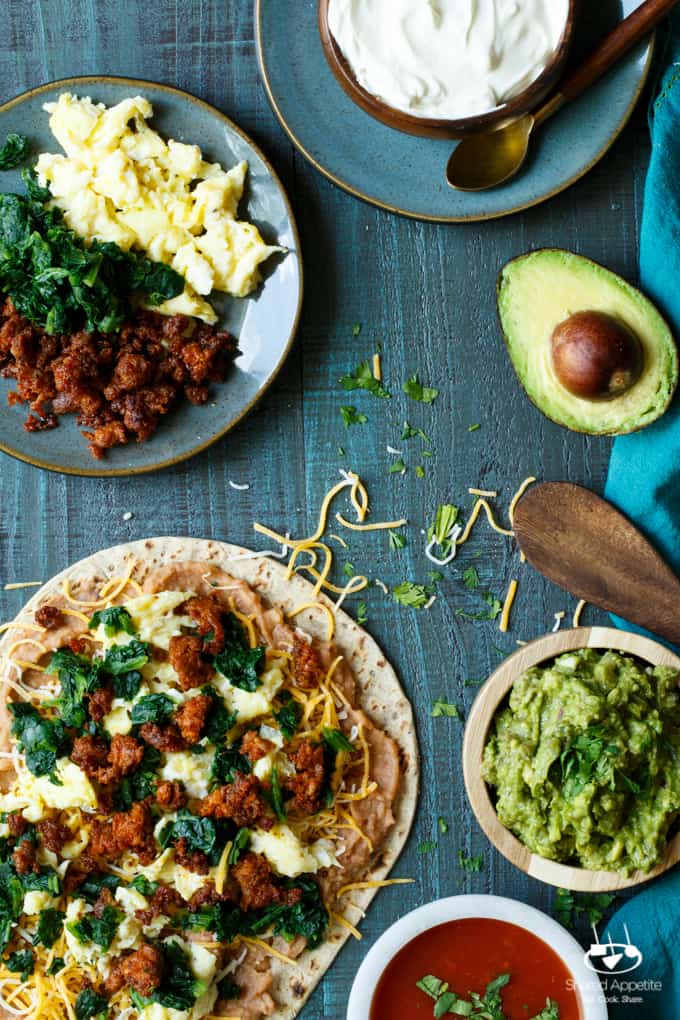 I've been told by people who exercise on a regular basis... you know, those people that are actually fit and have some sort of definition in their body shape... that it's important to have protein after you work out. Sadly, ice cream isn't a good source of protein. I checked.
Flatout Bread has totally been helping me in my post-run protein breakfasts. They have these awesome Protein Up Carb down Flatout Flatbreads that have, get this, 12 grams of protein per wrap! I'm totally digging their Salt and Pepper flavor, but they also have great plain and red pepper hummus flavors.
My local grocery store carries Flatout Bread products in the deli section. You can check their store locator to find out where you can pick some up near you and join me in enjoying these Southwest Chorizo Breakfast Quesadillas goodness!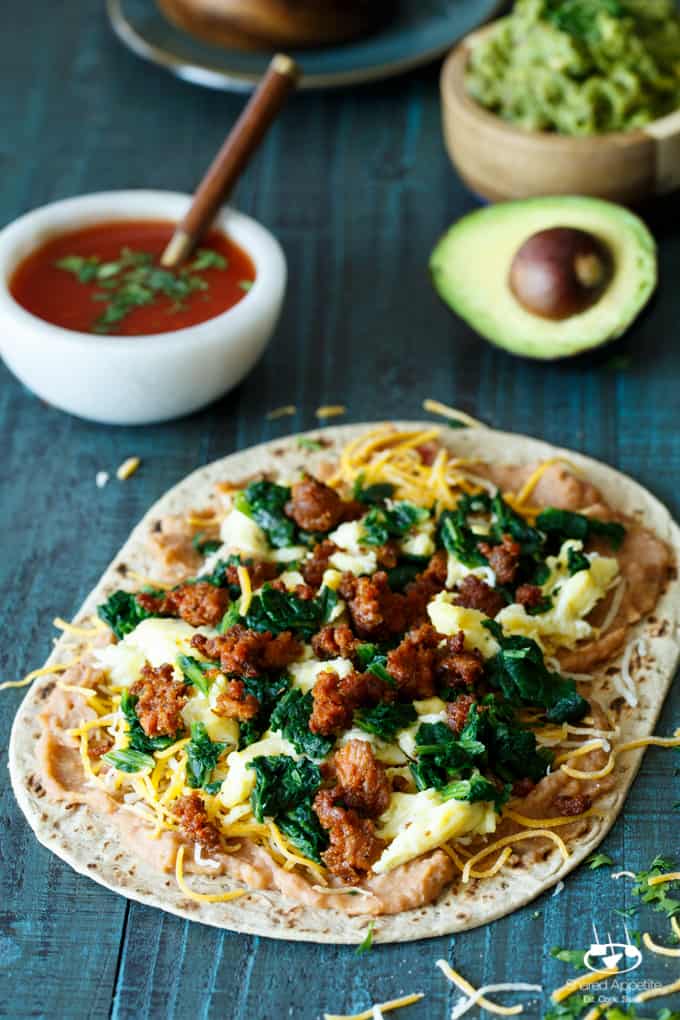 These Southwest Chorizo Breakfast Quesadillas. They are PACKED with big, bold flavors.
You've got your chorizo and cheese. Scrambled eggs. Refried beans (you can just use canned pinto or black beans if you prefer). And frozen spinach!
Yes, apparently spinach is a good source of protein... who knew? I'm sure all you healthy people did.
Oh, and duh. Popeye ate spinach, right? Just realized that. Okay, so I guess I somewhat knew that too.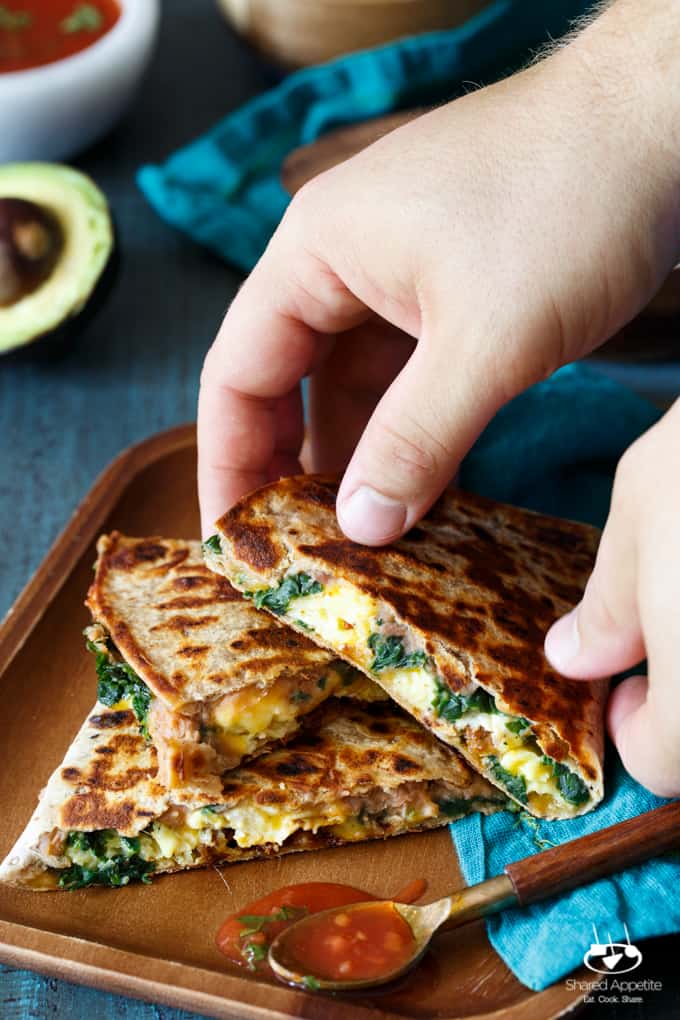 To serve alongside these Southwest Chorizo Breakfast Quesadillas, I love a good, spicy salsa. Guacamole is also a necessity. Because, duh. Guac rocks our world.
And okay, I know sour cream isn't technically healthy or anything, but I freaking love the stuff. And I use it very sparingly. So get off my back.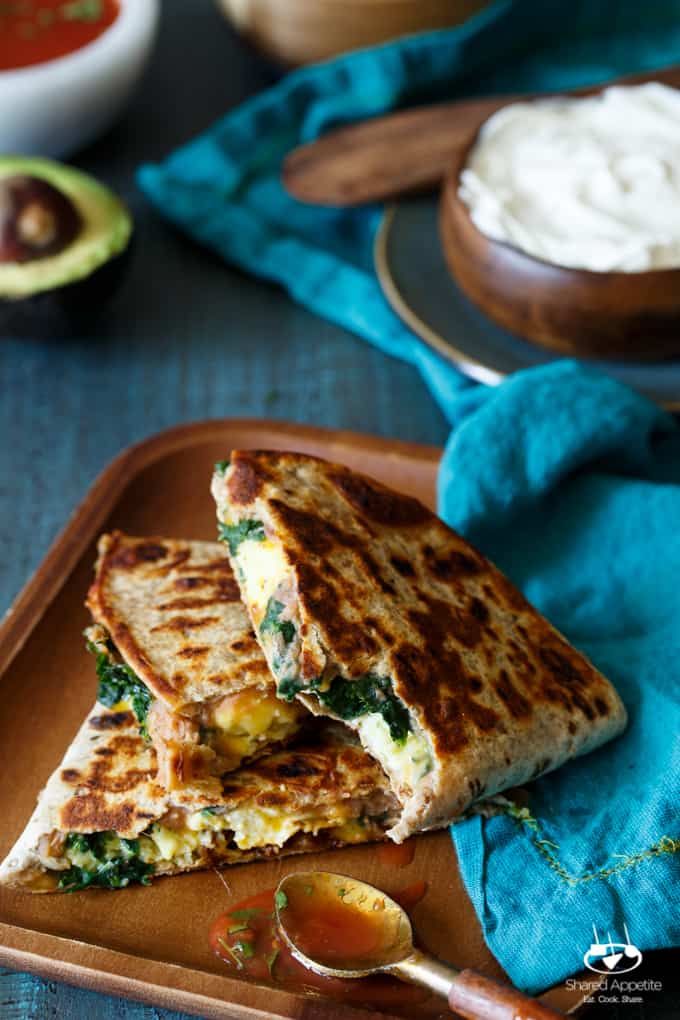 Print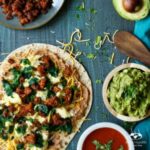 Southwest Chorizo Breakfast Quesadillas
---
Author:

Chris Cockren

Total Time:

10 minutes

Yield:

2

Quesadillas

1

x
2

Flatout Protein Up Flatbread wraps

⅔ cup

canned refried beans

1 cup

shredded Mexican cheese blend

3

eggs, scrambled

⅓

pound cooked crumbled chorizo

½ cup

frozen spinach, thawed
Salsa, for serving
Guacamole, for serving
Sour Cream, for serving
---
Instructions
Heat a nonstick skillet over medium heat and spray with nonstick cooking spray.
On one end of each flatbread, spread a thin, even layer of refried beans. Top with even layers of cheese, eggs, chorizo, and spinach. Cook, one at a time until both sides are golden brown and cheese is melted, about 2 to 4 minutes per side.
Remove from skillet, cut into thirds, and devour alongside salsa, guacamole, and sour cream.
Prep Time:

5 mins

Cook Time:

5 mins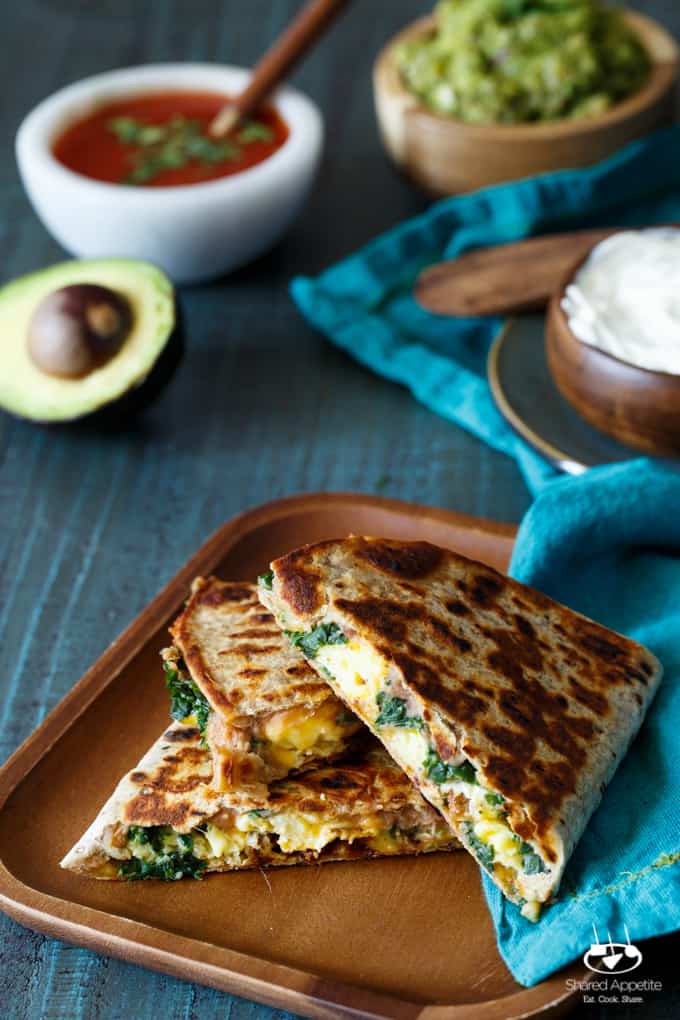 Follow along with Flatout Bread: Pinterest | Facebook | Instagram | Twitter
Southwest Chorizo Breakfast Quesadillas
Need More Quesadillas?
Pumpkin Cheesecake Quesadillas with Pecan Praline Topping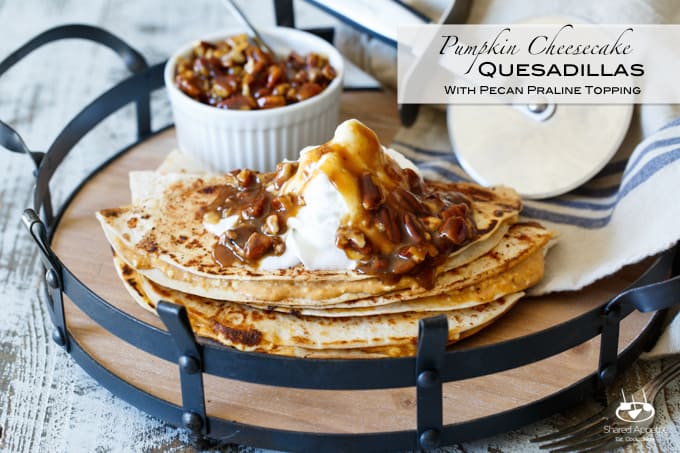 Caramel Apple Cheesecake Quesadillas