This post for Pumpkin Cheesecake Quesadillas with Pecan Praline Topping is sponsored by Dixie Crystals.  As always, all opinions and recipe are my own. Thanks for supporting the brands that support Shared Appetite!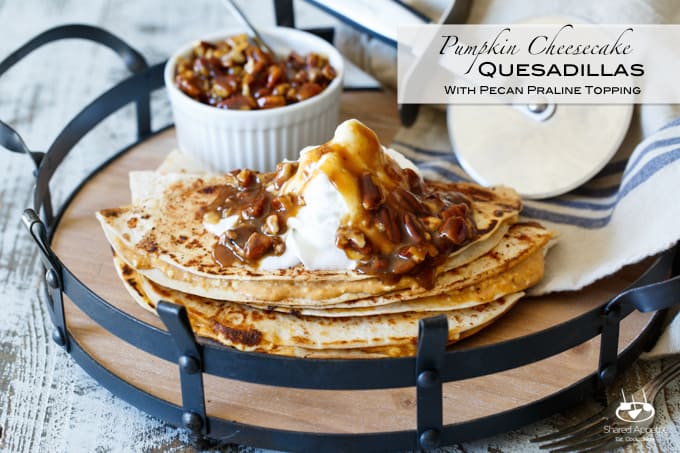 With just 10 minutes of super easy prep, you can wow your family and friends with these creative Pumpkin Cheesecake Quesadillas with Pecan Praline Topping!
First.  Let's get this out of the way.  I'm a firm believer in no Christmas talk until the day after Thanksgiving.  That includes music, decorations, and hot chocolate.  One holiday at a time.  However, once Friday hits… you better believe I'll be blasting that new Christmas album
 I just downloaded while decorating and slurping down a few hot cocoas.
Second.  What the heck.  How is Thanksgiving this week already?  Time… please slow down.  I feel like I was just eating perfectly in season tomatoes and corn.  How is it already the end of November?
And finally… this is one of my favorite holidays.  I wish being thankful was on the forefront of my thinking every second of every day.  But it's so easy to get caught up in life, I forget.  So for this week, it re-centers me.  It reminds me.  I have so much for which to be thankful.
I'm a daddy.  I'm finally a daddy.  I absolutely LOVE being Olivia's daddy.  Thankful.  Incredibly, incredibly thankful.
Wishing you and your family a beautiful Thanksgiving together!  And whether you need a totally unique and different dessert idea for your Thanksgiving dessert smorgaborg or want a quick creative dessert quesadilla to celebrate being thankful any night of the week, these Pumpkin Cheesecake Quesadillas with Pecan Praline topping are SO freaking legit.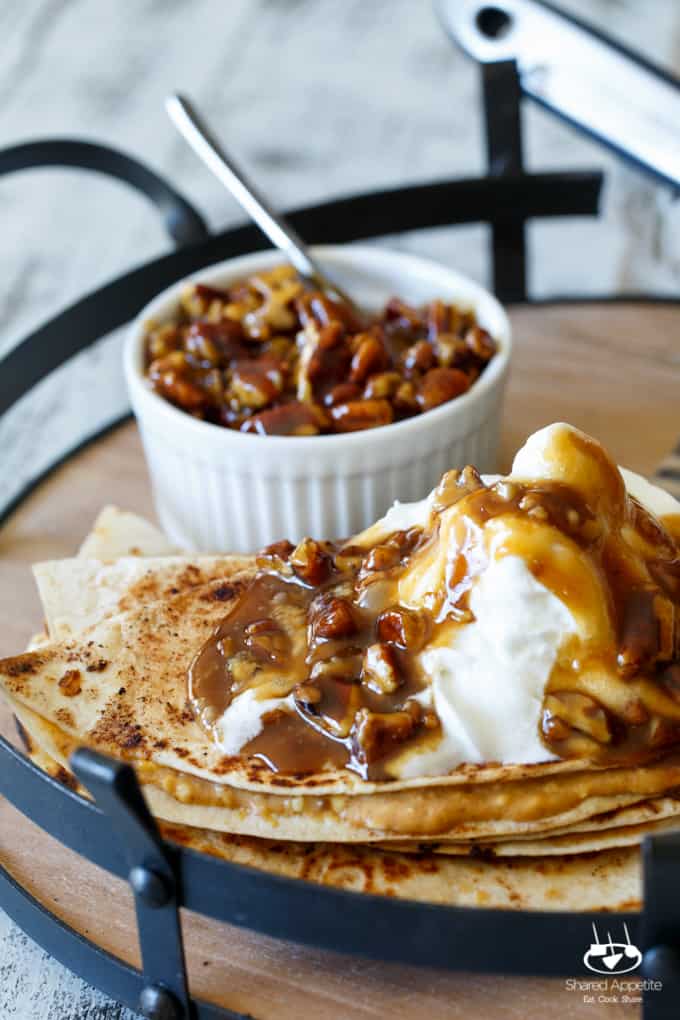 Like, seriously. They are absolutely incredible.  And I'm not even a big pumpkin fan.  Yup, I said it.  I would much rather chow down on apple anything and everything… but these Pumpkin Cheesecake Quesadillas are slowly making me a convert.
And this pecan praline topping?  I'd literally bathe in it.
Did I mention these only take 10 quick minutes of prep?  10 minutes.  You definitely have 10 minutes to make this happen 🙂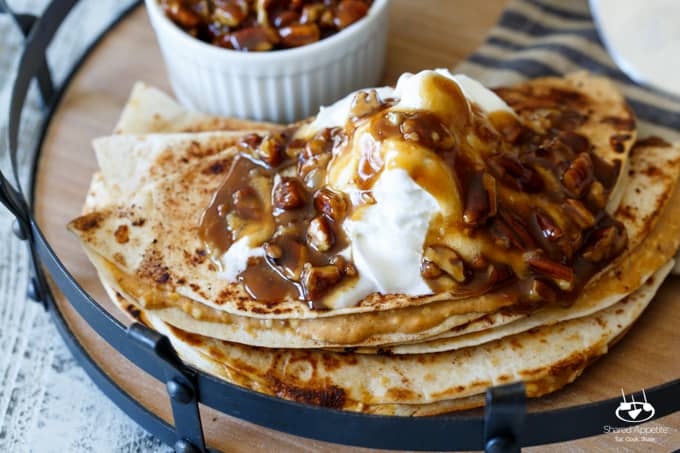 Head over to Dixie Crystals to see just how easy these Pumpkin Cheesecake Quesadillas with Pecan Praline Topping are to make!

Want More Fall Dessert Action?
Caramel Apple Cheesecake Quesadillas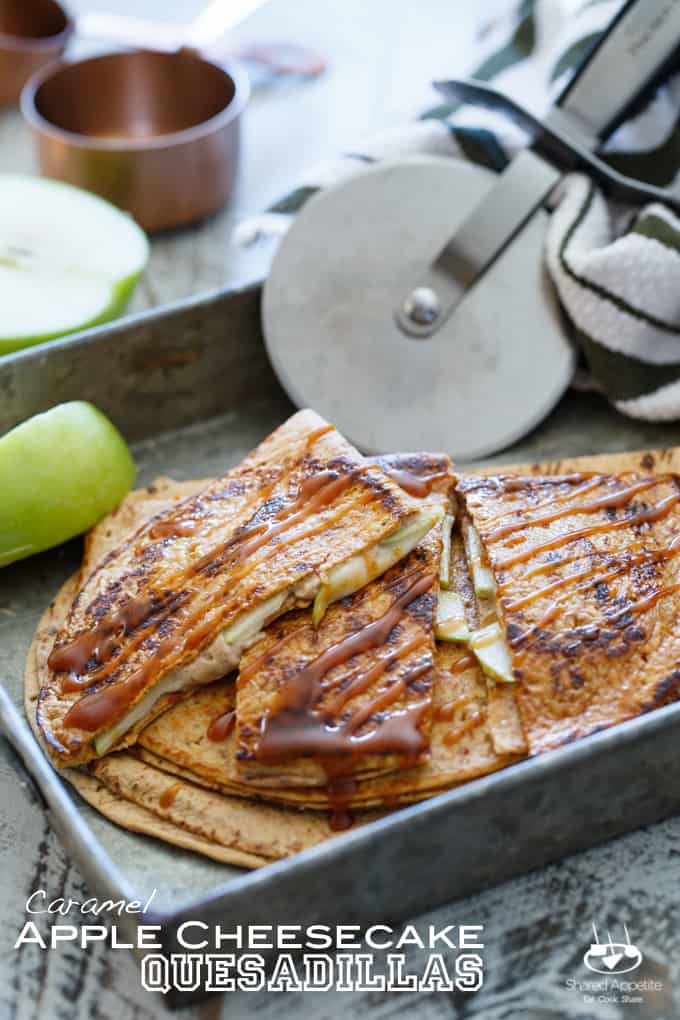 Apple Pie Wontons with Salted Caramel Whipped Cream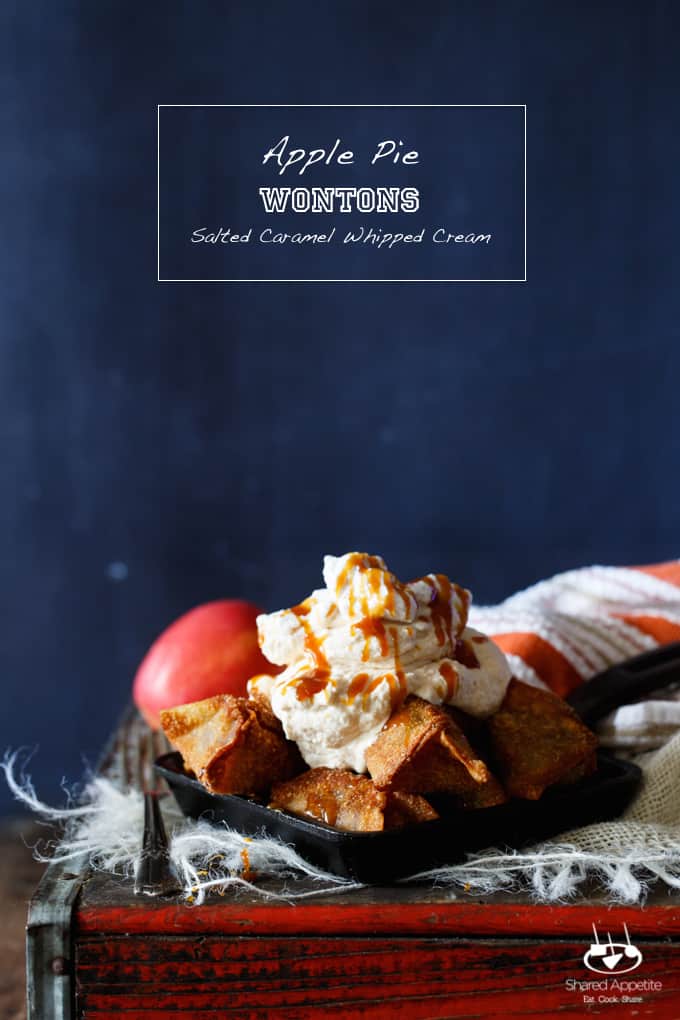 Sweet Potato Cheesecake with Bourbon Whipped Cream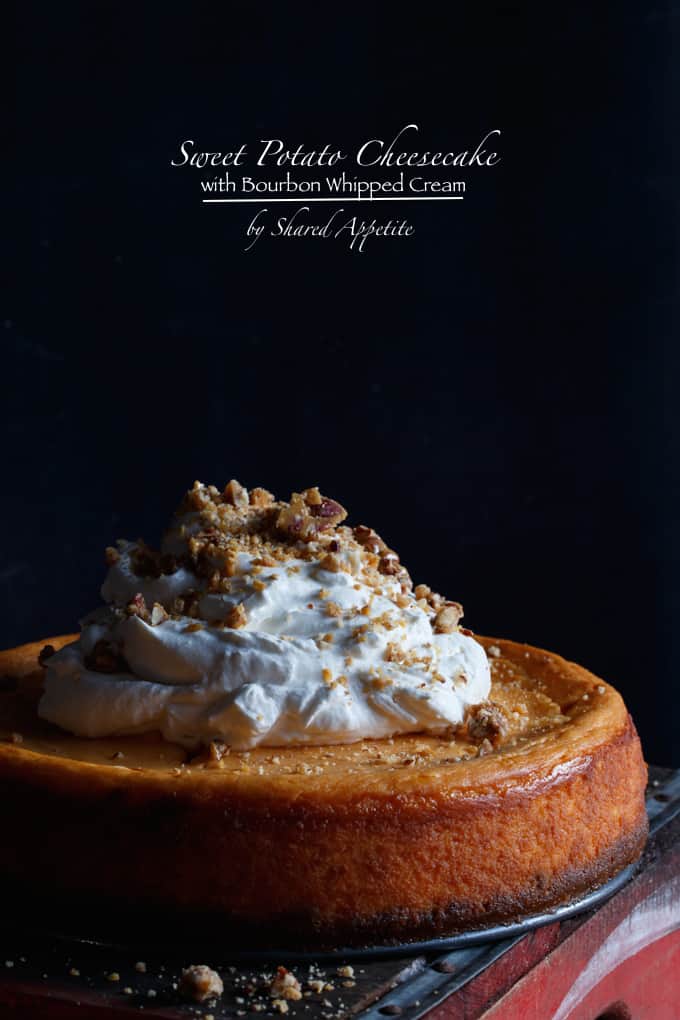 No Bake Caramel Apple Cheesecake Trifle