This post for Blueberry Margarita Sorbet is sponsored by Dixie Crystals.  As always, all opinions and recipe are my own. Thanks for supporting the brands that support Shared Appetite!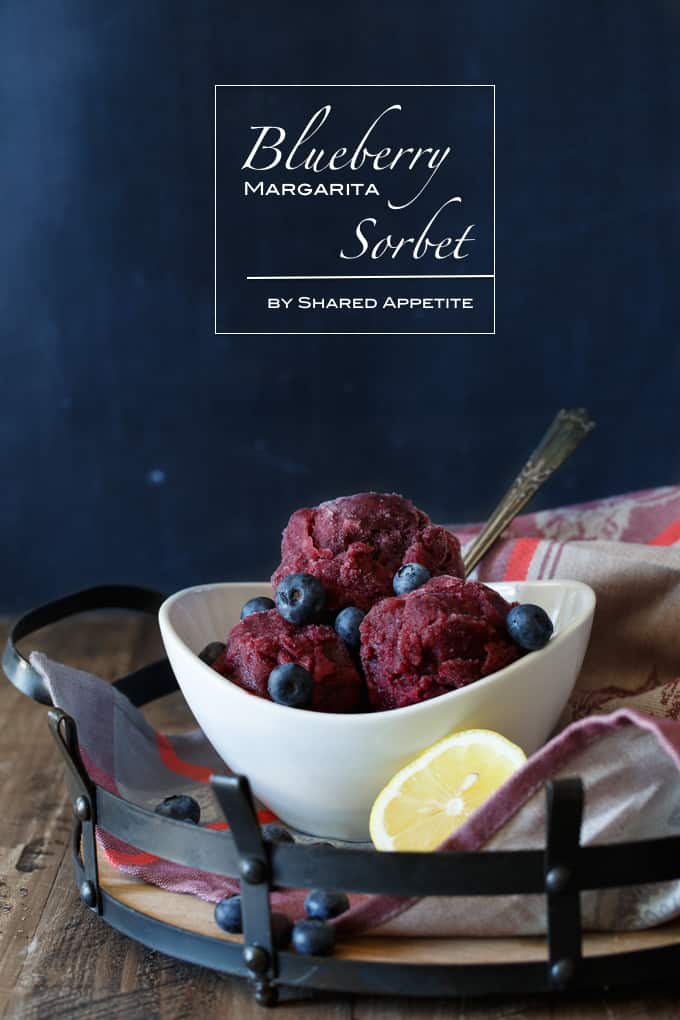 This Blueberry Margarita Sorbet is a refreshing summer dessert treat with an adult twist. If you prefer, you may omit the tequila and salt for plain Blueberry Sorbet.
What the heck.  How is it the end of July already.
Okay, I'm going to try not thinking about it.  Let's watch some TV to get my mind off of… oh come on with these back to school commercials!
Those back to school commercials are what gives us teachers nightmares all August 😉  But hey, summer is only 1/2 over… so it's time to live it up.  And by live it up, I mean catch up on DVR'd shows while bouncing Olivia in my arms hoping for the love of all things good and decent in this world that she will go to sleep and stay asleep for a couple hours.  #parenthood
Speaking of Olivia.  She's awesome.  Asheley and I are totally in love.  It's so great having the entire summer off all together.
Asheley is extra excited that she can finally eat and drink some of the finer things in life again now.  Soft cheeses.  Hot dogs . Sushi.  And of course… alcohol.  So when I was making this bold and vibrant sorbet, I said what the heck.  Let's get crazy.  Let's live the wild life with reckless abandon.  Let's spike this Blueberry Margarita Sorbet with tequila.  Boom.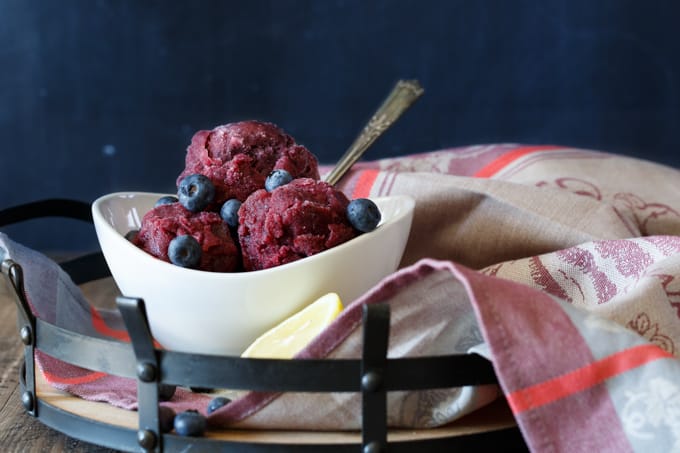 Making sorbets are super easy to put together, and so satisfying in the summer heat.
Like… get ready for this, I even sometimes prefer a big, vibrant sorbet over ice cream ::gasp!!:: on a hot, sunny day.  I know.  I said it.
Get the recipe for this Blueberry Margarita Sorbet over at Dixie Crystals!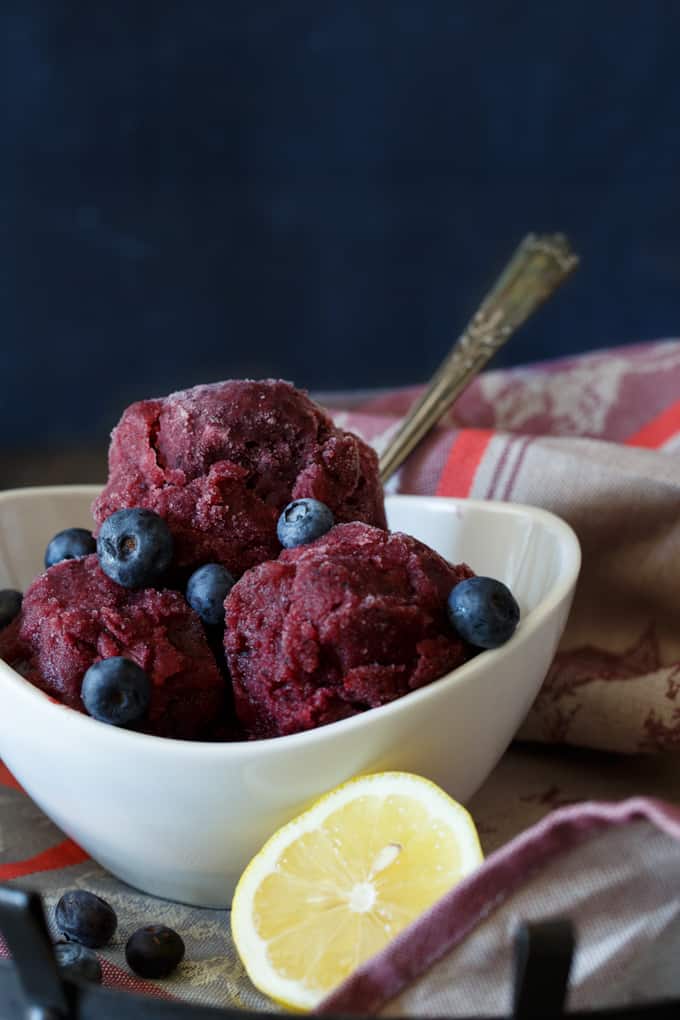 Need More Dessert Inspiration?
The Ultimate S'mores Sundae with Candied Bacon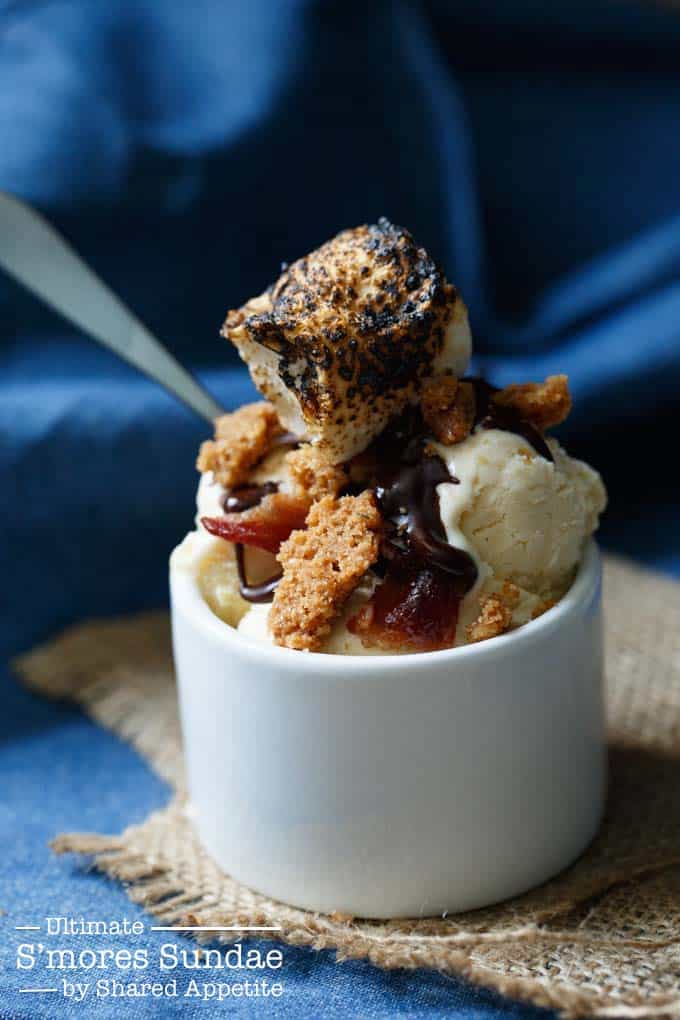 Peach Blueberry Margarita Popsicles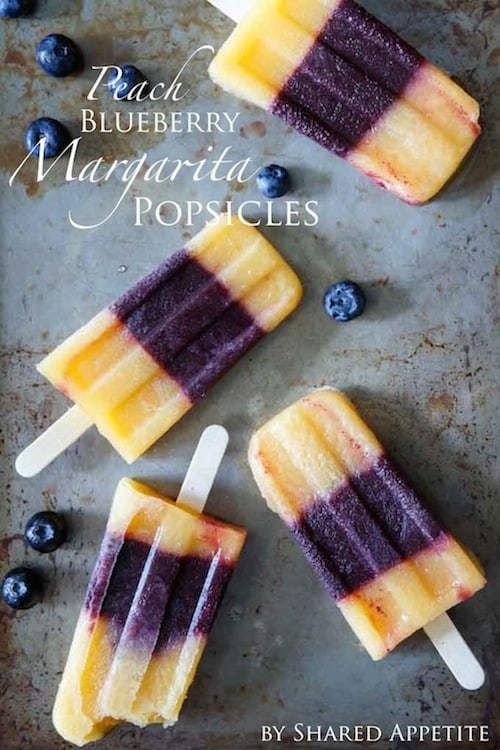 Sweet Corn Ice Cream with Caramel-Candied Bacon