This post for Frozen Mexican Hot Chocolate is sponsored by Dixie Crystals.  As always, all opinions and recipe are my own. Thanks for supporting the brands that support Shared Appetite!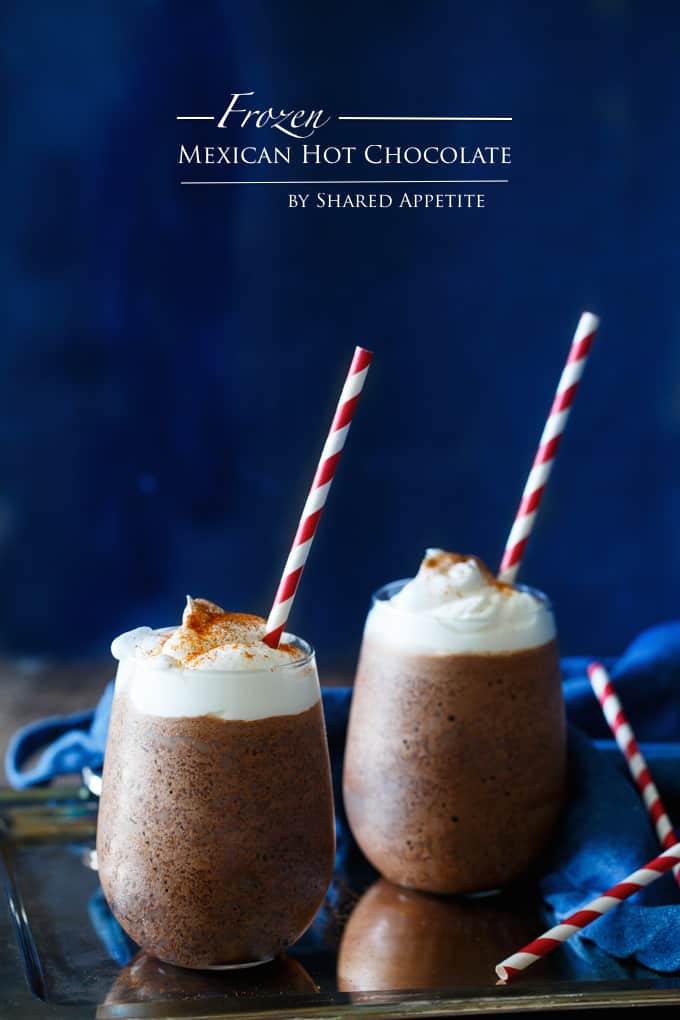 Cool down with hot chocolate… frozen hot chocolate, that is!  This thick and creamy Frozen Mexican Hot Chocolate is spiked with cinnamon and cayenne pepper for an ultimate summer drink!
Guys.  I'm kinda freaking out a little bit.  Any day now, my life is about to change big time.  Someone is going to start calling me daddy.  Well, maybe not right away.  She'll probably just lay there… sleeping, pooping, and eating.  But you know what I mean.
I don't have the first clue about being in charge of another life.  Like, the hospital is actually going to release this little baby into my care.  Are they sure about that?  I've been trained in so many things in life.  Long division.  Works cited pages.  Conducting in multiple time signatures.  But being a father?  Nope, didn't get any classes in that growing up.
And yes, I'm totally reading up on the essentials in a few baby books.  I know all about the rainbow of poop that's in my future, and have that swaddling diagram bookmarked for future use.  But let's get real.  Reading about being a parent is very different than… being a parent.  So I'm just trusting and praying for wisdom… big time.  I'm excited.  I'm terrified.  Let's do this.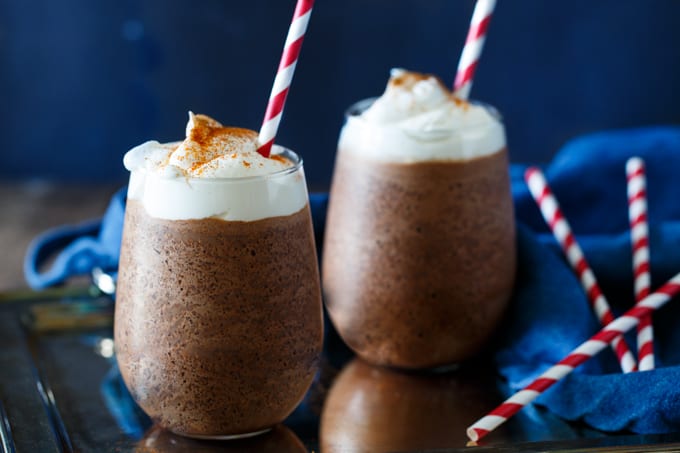 All that had nothing to do with this Frozen Mexican Hot Chocolate.  Sorry.  I just wanted to share.
But this Frozen Hot Chocolate?  Yes.  Just yes.  This twist on the classic drink made famous by Serendipity here in NYC has just the right amount of cinnamon and cayenne pepper for one heck of a new flavor experience.
And it's ready to drink in under 10 minutes.  Boom.
If you'd prefer your Frozen Mexican Hot Chocolate sans the Mexican part, just leave out the cinnamon and cayenne pepper.  I get it.  You're a purist.  It's all good.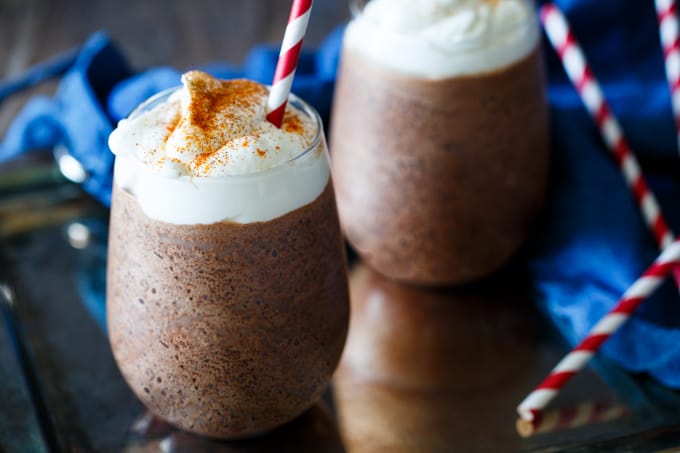 You can grab the recipe for this Frozen Mexican Hot Chocolate over at Dixie Crystals!