This post is sponsored by Imperial Sugar.  As always, all opinions and recipe are my own. Thanks for supporting the brands who support Shared Appetite!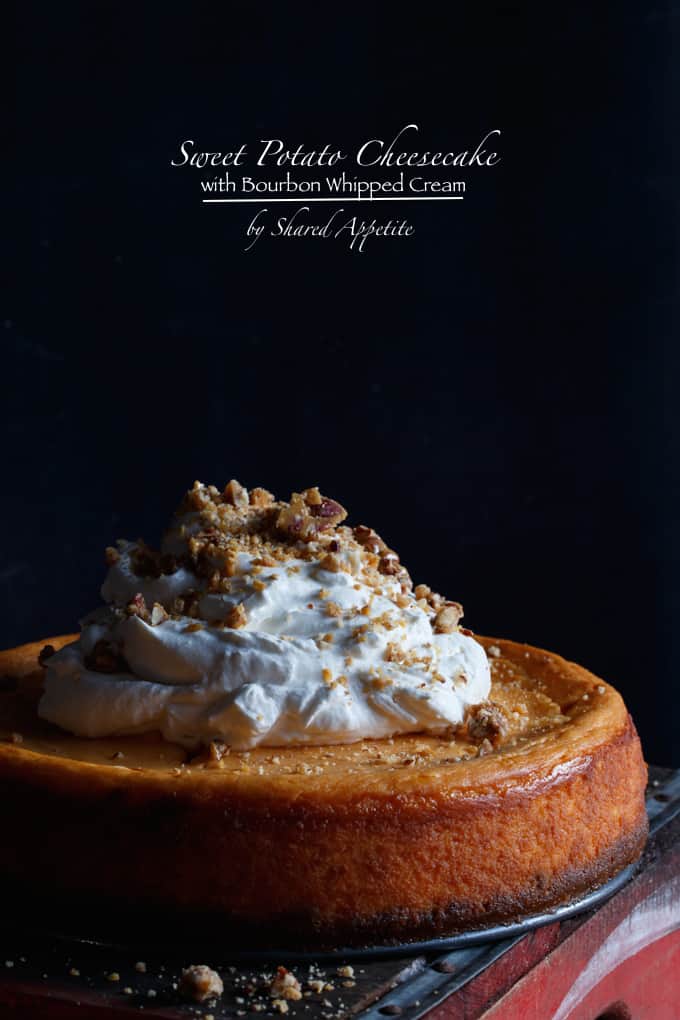 It's time to impress some people come dessert time.  Step one?  Make this Sweet Potato Cheescake with Bourbon Whipped Cream.  Step two?  Devour.
Can I tell you a secret?  I didn't "like" sweet potatoes or cheesecake for the first 2 decades of my life.  And by like, I mean I refused to try it because I was a stubborn little jerk.
I know.
So I've been making up for it big time the last few years… apparently a little more with cheesecake than sweet potatoes.  Either that or someone's been shrinking my clothes again.  Asheley?!
So what's even better than sweet potatoes or cheesecake?  Sweet potatoes AND cheesecake.  Together… in beautiful, sweet delicious harmony.  And because we're grown-ups here…a little bourbon in the whipped cream.  Because that's what adults do. They put alcohol in stuff.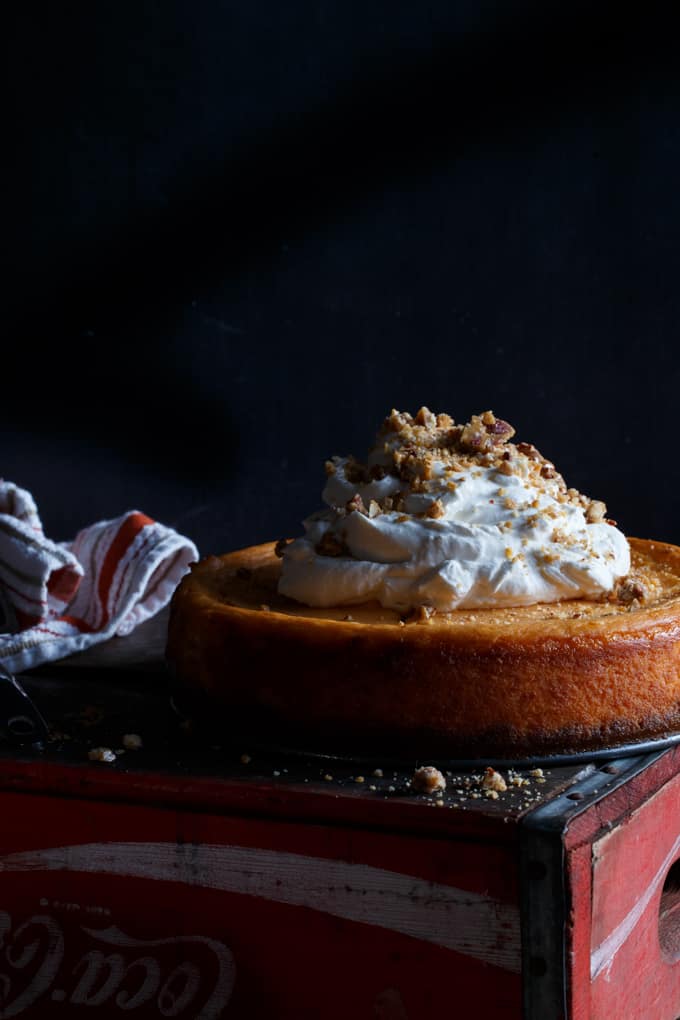 This cheesecake guys.  Oh man.  It's got such a unique flavor… in a great way.  It's super creamy thanks to both cream cheese and mascarpone in the batter.  And it's rich.  Like Richie Rich rich.
That biscoff cookie crust… I want all crusts from this point forward to be made with biscoff cookies.
And that crushed pecan praline topping.  It adds a sugary nutty crunch that's pretty addictive.
Asheley and I brought this to church on the night we help out with the middle school youth group because well, #sharingiscaring.  All the leaders devoured it with intense ferocity.  That's right, I just said intense ferocity.
And really, if I can be honest, we brought it to share because I knew that if I didn't, I'd eat the entire thing.  Just give me a fork.  Or a shovel.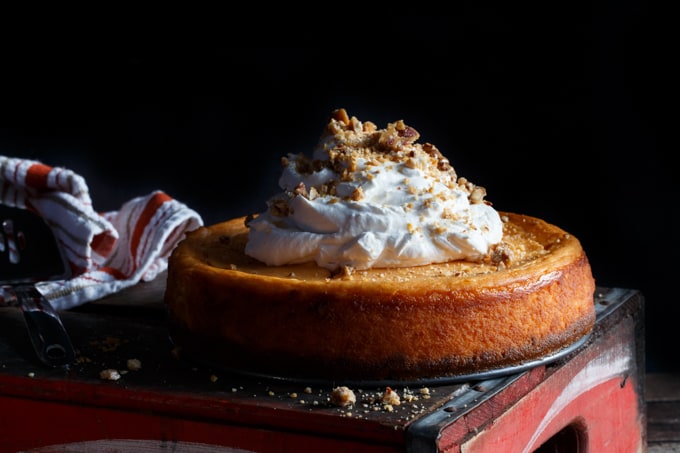 Click here for that recipe.  Because trust me, you want this Sweet Potato Cheesecake with Bourbon Whipped Cream on your Thanksgiving table… or any table really!
Want More Cheesecake and Sweet Potato Goodness?
I thought so…
No Bake Caramel Apple Cheesecake Trifle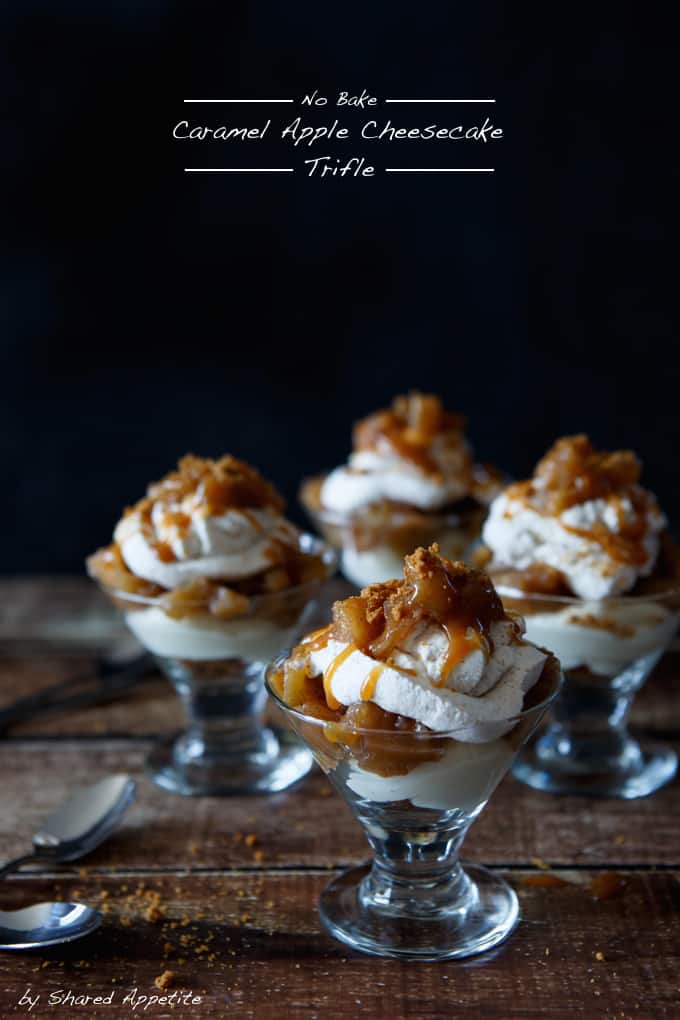 Pumpkin Cheesecake French Toast Casserole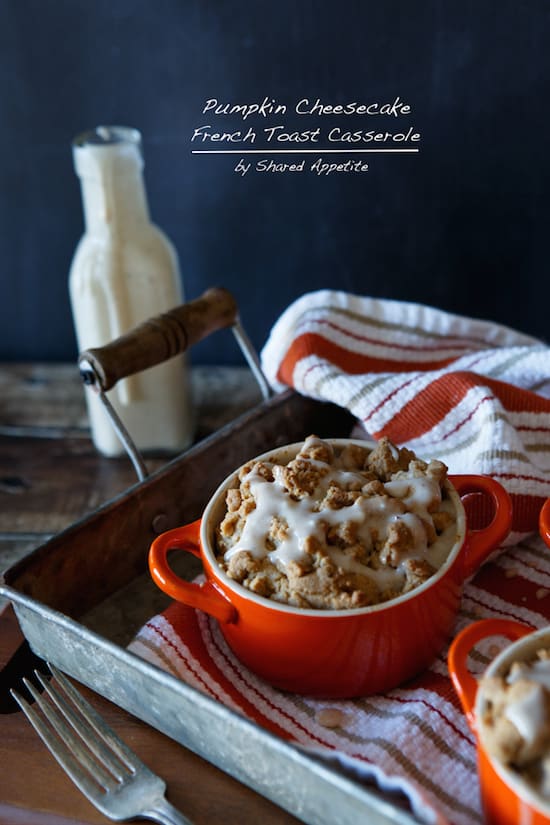 No Bake Peach Vanilla Cheesecake Trifle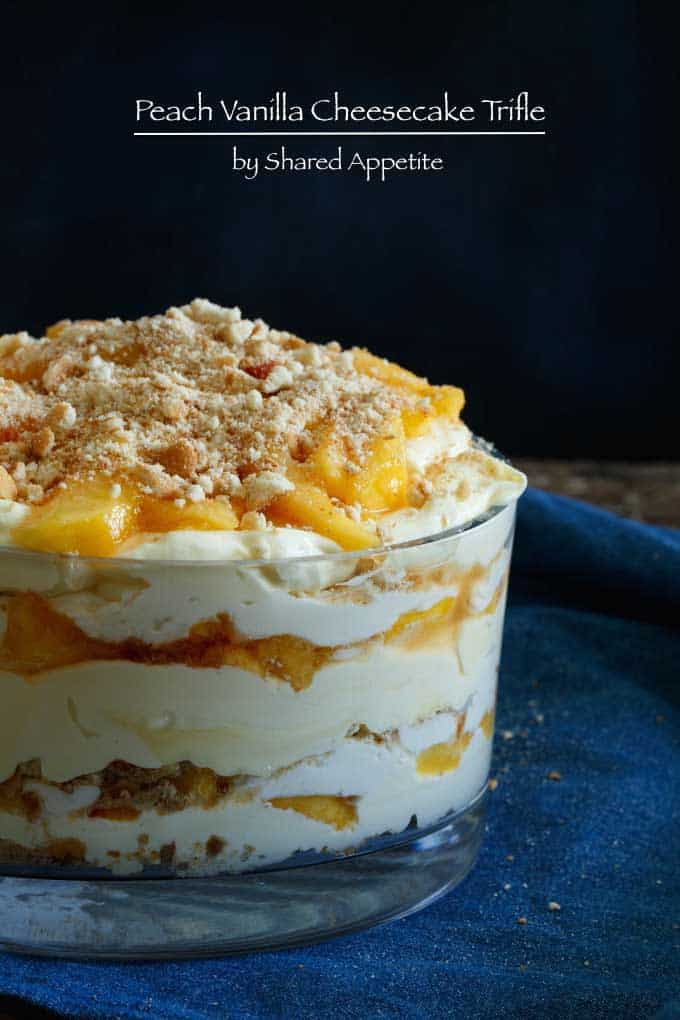 Thai Peanut Stuffed Sweet Potatoes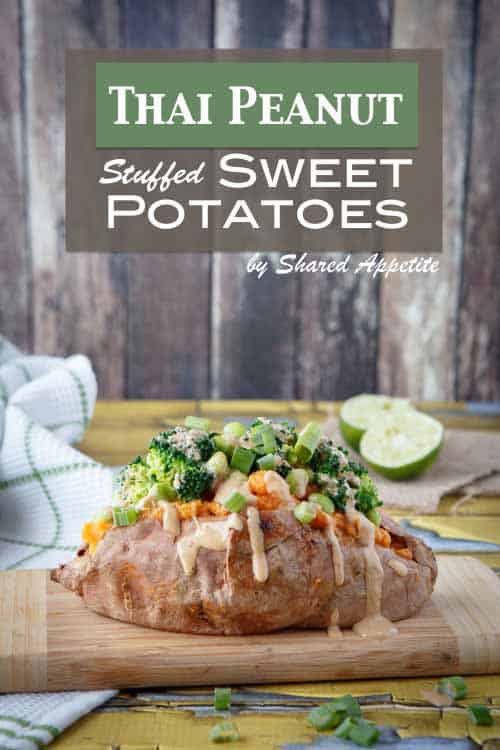 Apple, Bacon, and Leek Stuffed Sweet Potatoes