This recipe for S'mores Oatmeal Bars was created in partnership with Bob's Red Mill. As always, all opinions and recipe are my own. Thanks for supporting the brands that support Shared Appetite!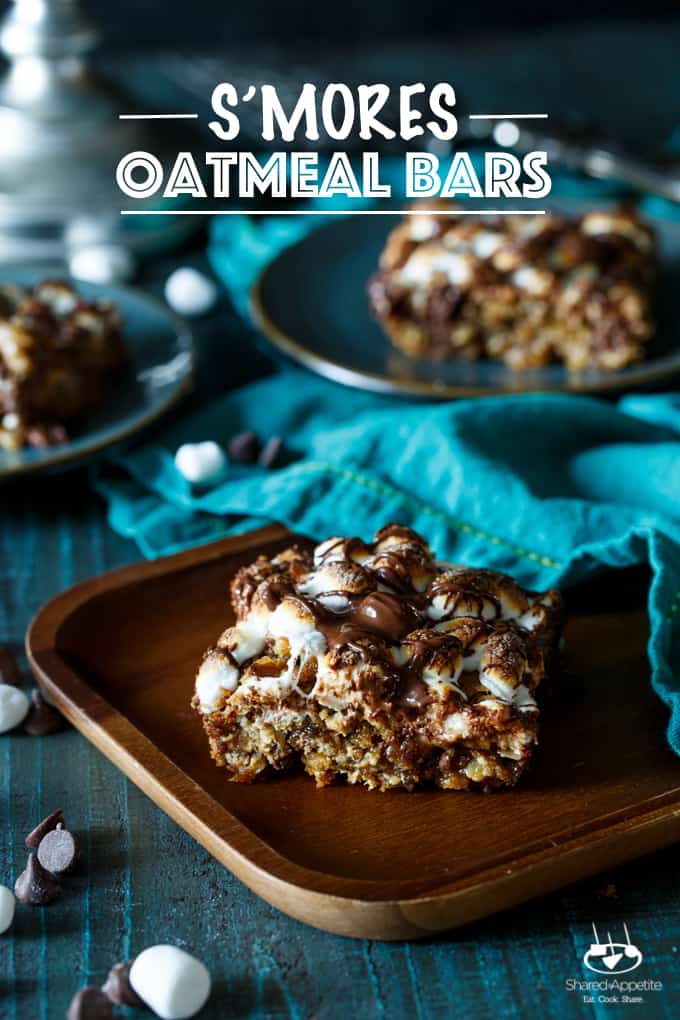 I'm really bad with remembering how old I am. Like, I remember when I'm turning anything remotely important. 21, remembered. 30, yup I knew that one was coming. But usually I have to really think (way too long) about how old I'm turning.
My birthday is next week, and I believe I'm turning 32.
Yup, just did the math. 32. Pretty cool. I actually remember vividly as a young kid when my "cool aunt" was in her mid 30s, and it's so surreal to think I'm pretty much there.
You know when people getting older say things like I used to be able to eat whatever I want, and now my metabolism just isn't what it used to be. Yea, that's not me. My metabolism has always sucked. It's never caught up to my caloric intake. I've been rocking the "Dad Bod" since I was 6 ½.
I'm not about to say that these S'mores Oatmeal Bars are healthy or anything, but I can at least feel pretty darn good about sneaking in some extra oatmeal into my 32-year-old diet. You can go ahead and do the same for yourself and your family. High five! And honestly, the oatmeal adds such a nice chewy texture to these S'mores Oatmeal Bars. They are, dare I say, pretty legit.
Happy (almost) Birthday to me.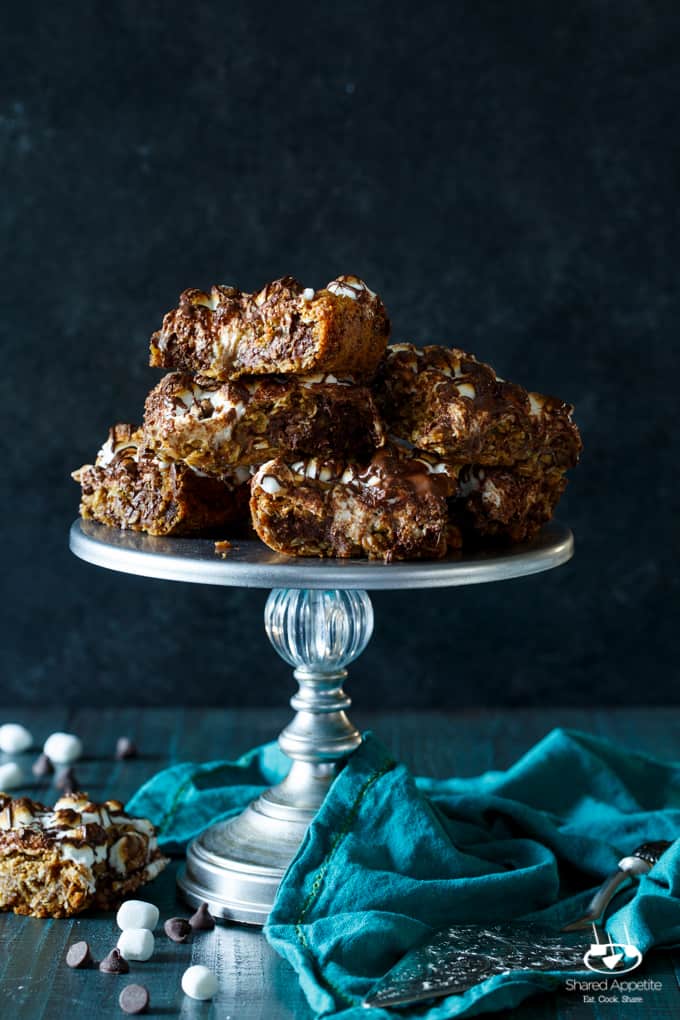 True confession time. As a kid, I never ever understood (I still don't) why anyone would choose an oatmeal cookie over a chocolate chip cookie. I always got so freaking pissed when I sadly mistook an oatmeal cookie for a chocolate chip. They looked similar, but raisins are not chocolate chips. And there is nothing worse in life than thinking you're getting chocolate and instead get chewy dried up fruit instead. Blegghhhhh.
I had (and still have) nothing against the oatmeal. It's the raisins. Screw you raisins. There's no reason that oatmeal has to be stuck with lame-o dried fruit. It's time to give them the all-star treatment.
Chocolate chips + Mini marshmallows + Oatmeal + Blondies =
Hello S'mores Oatmeal Bars.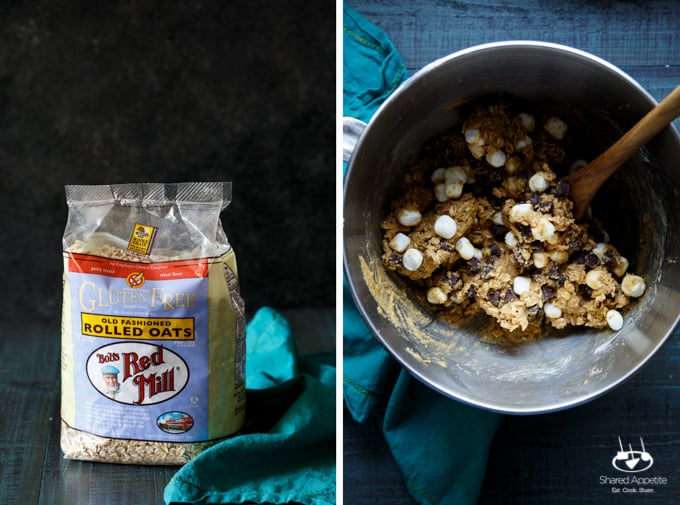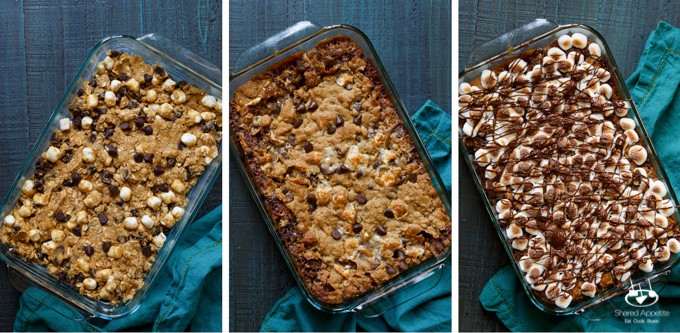 Please tell me you're a fan of Bob's Red Mill. These guys are the absolute best. Everything they touch is gold.
Flours, grains, oats, seeds... half of my pantry is seriously dedicated to all things Bob's Red Mill. My local grocery store has a whole part of an aisle with everything Bob's Red Mill. Floor to ceiling of goodness. And every freaking time, I find myself standing in front of it, finding new and exciting products to try.
These Gluten-Free Old Fashioned Oats. They're whole grain, high in fiber, and provide 7g of protein per serving! They are perfect for a healthy breakfast, or to add some chewy texture and extra nutrition into your baked goods... like these S'mores Oatmeal Bars!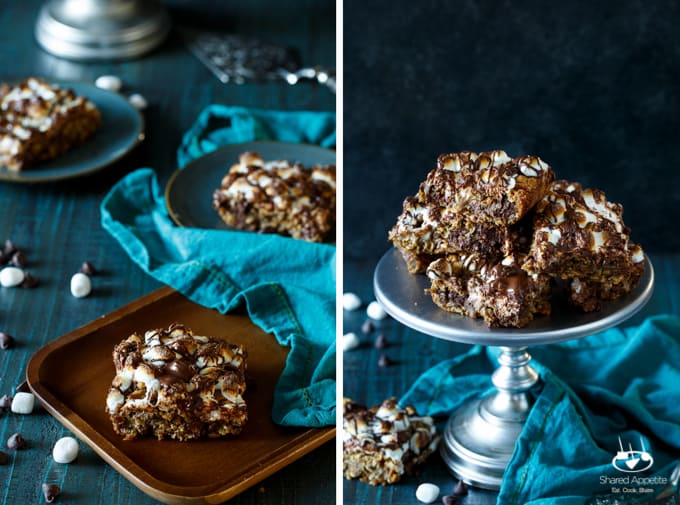 These S'mores Oatmeal Blondies couldn't be easier to make. If you have 15 minutes, you can make these. It just takes one bowl. Dump a bunch of stuff in there, mix it up, and throw it into a baking pan. Boom. Instant creative s'mores happiness.
And you could just stop there and serve these oatmeal blondies as is. But I love to throw some mini marshmallows on top, broil them until toasted golden brown, and drizzle some melted chocolate on top. Because... summer demands dessert greatness.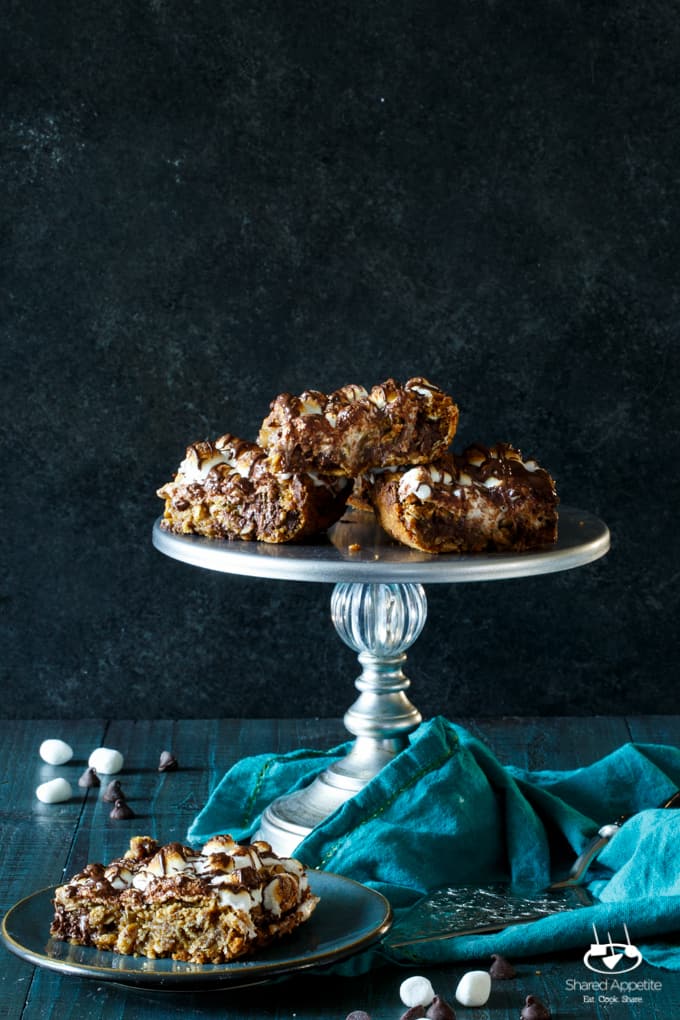 Print
S'mores Oatmeal Blondies
---
Author:

Chris Cockren

Total Time:

45 minutes

Yield:

9

to

12

Servings

1

x
½ cup

unsalted butter, softened

½ cup

granulated sugar

¾ cup

light brown sugar

1

egg

1 teaspoon

vanilla extract

1 ½ cups

Bob's Red Mill Old Fashioned Rolled Oats

1 cup

all-purpose flour

½ teaspoon

baking soda

½ teaspoon

Kosher salt

2 ½ cups

mini marshmallows, divided

2 cups

chocolate chips, divided
---
Instructions
Preheat oven to 350°F and grease an 11"x8" or 9"x9" baking pan.
Cream together the butter and sugars in a medium mixing bowl with an electric mixer on medium-high speed until light and fluffy, about 3-4 minutes. Mix in egg and vanilla until fully incorporated, stirring down sides of bowl with a spatula as necessary.
Add oats, flour, baking soda, and salt and mix on low speed until just combined. Briefly stir in 1 ½ cups each of mini marshmallows and chocolate chips.
Scrape out batter into prepared baking pan in an even layer. Bake in oven for 25-30 minutes, until the top is golden brown. The center will still be a bit jiggly, and will set as it cools. Let blondies cool for 10 minutes. T
Top blondies with remaining 1 cup of marshmallows (feel free to use more as needed to completely cover the blondies in a single layer). Broil marshmallow topped blondies until marshmallows are golden brown and toasted. Remove from oven, melt the remaining ½ cup of chocolate chips, and drizzle over marshmallows. Let blondies cool completely (or almost completely) before serving. Devour.
Prep Time:

15 mins

Cook Time:

30 mins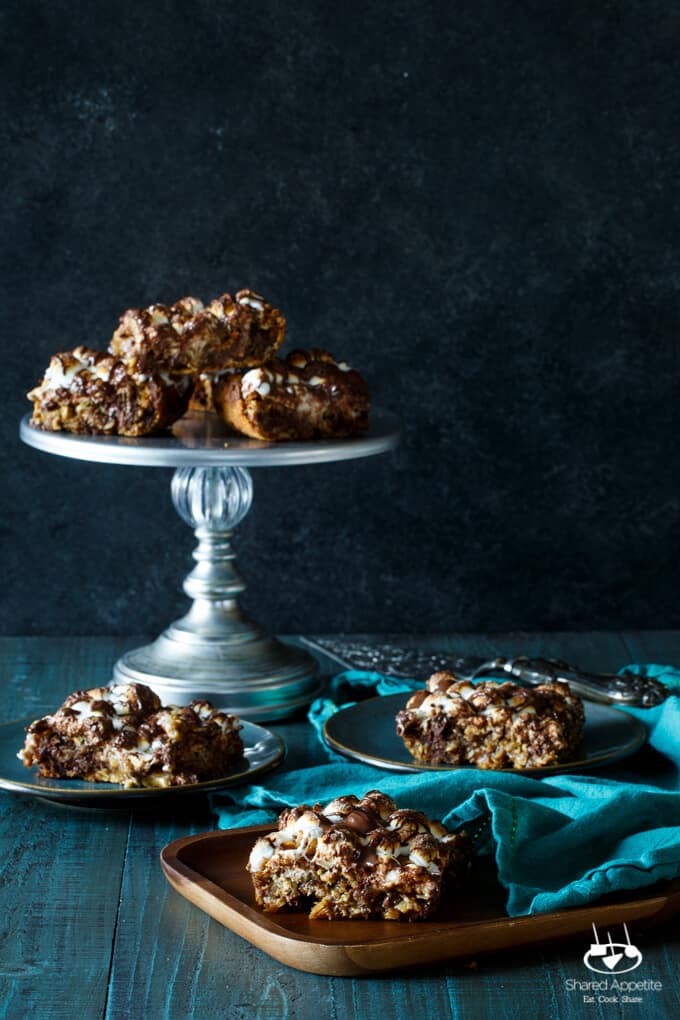 Follow along with Bob's Red Mill: Instagram | Pinterest | Twitter | Facebook
S'mores Oatmeal Bars
Need More S'mores In Your Life?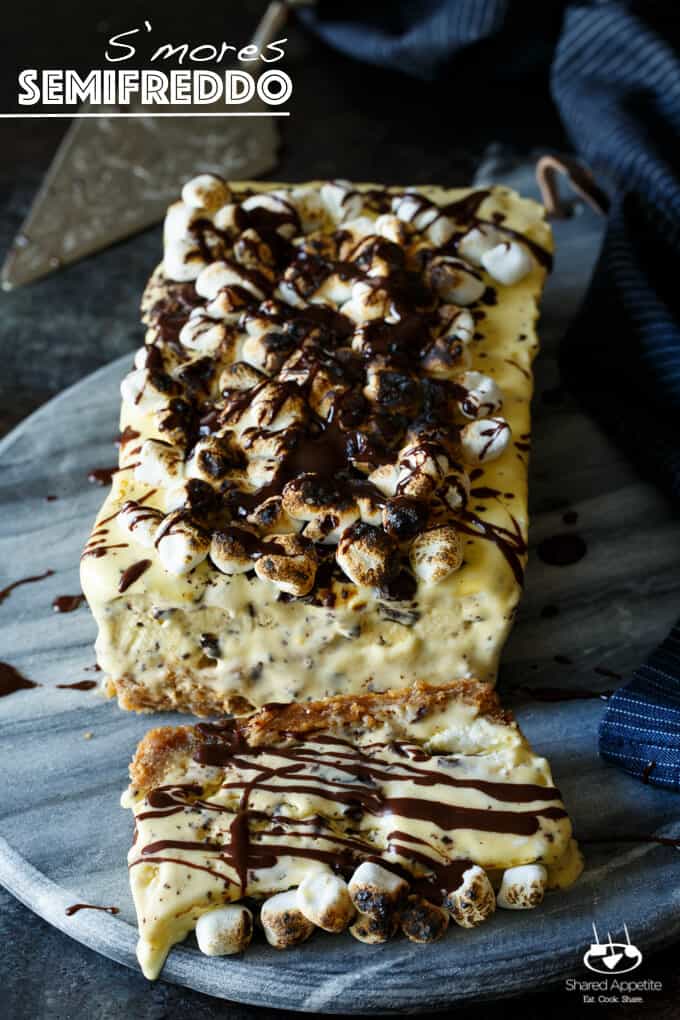 S'mores Graham Cracker Toffee Bark