This post for S'mores Graham Cracker Toffee Bark is sponsored by Dixie Crystals.  As always, all opinions and recipe are my own. Thanks for supporting the brands that support Shared Appetite!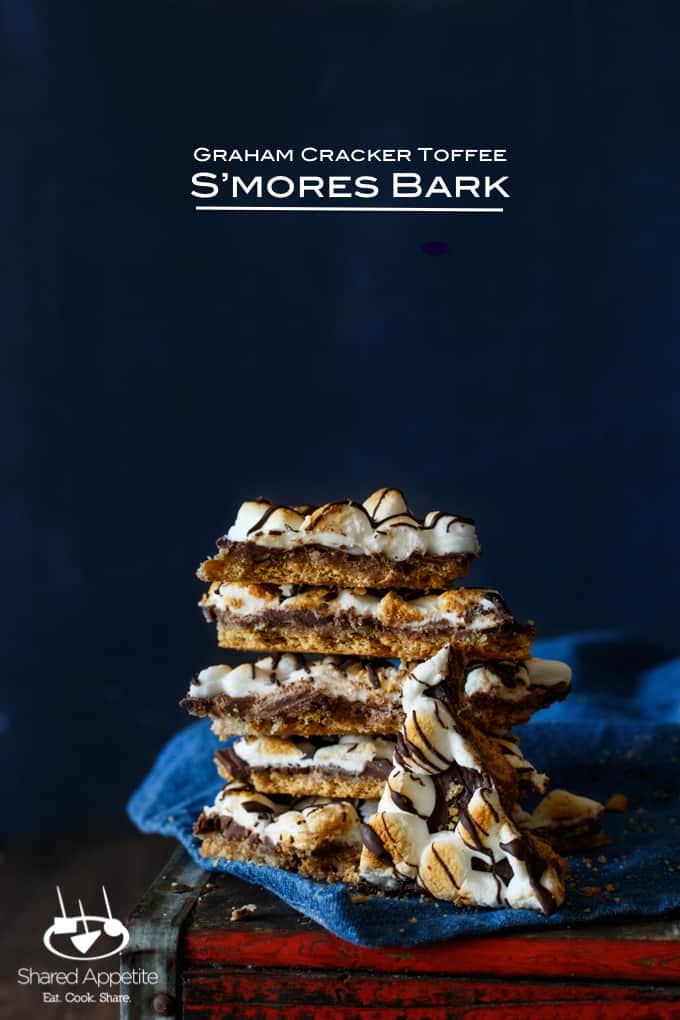 Skip the camfire and get your s'mores fix with this super easy entertaining 5-ingredient summer dessert for S'mores Graham Cracker Toffee Bark! 
I'd like to meet the person that invented the s'mores.  Like, it's a pretty amazing combination.  Simple, but magical.
The only drawback?  Sometimes you want a s'mores right this second and don't want to have to build a fire or get the grill going just to get your fix.  Know what I mean?  Boom.
S'mores Graham Cracker Toffee Bark.  All the flavor of a s'mores, but better… because it's already made and waiting for you to take a bite.  Heck to the yes.
Better yet?  You only need 5 ingredients to make this ridiculously awesome summer easy entertaining dessert happen.  FIVE INGREDIENTS.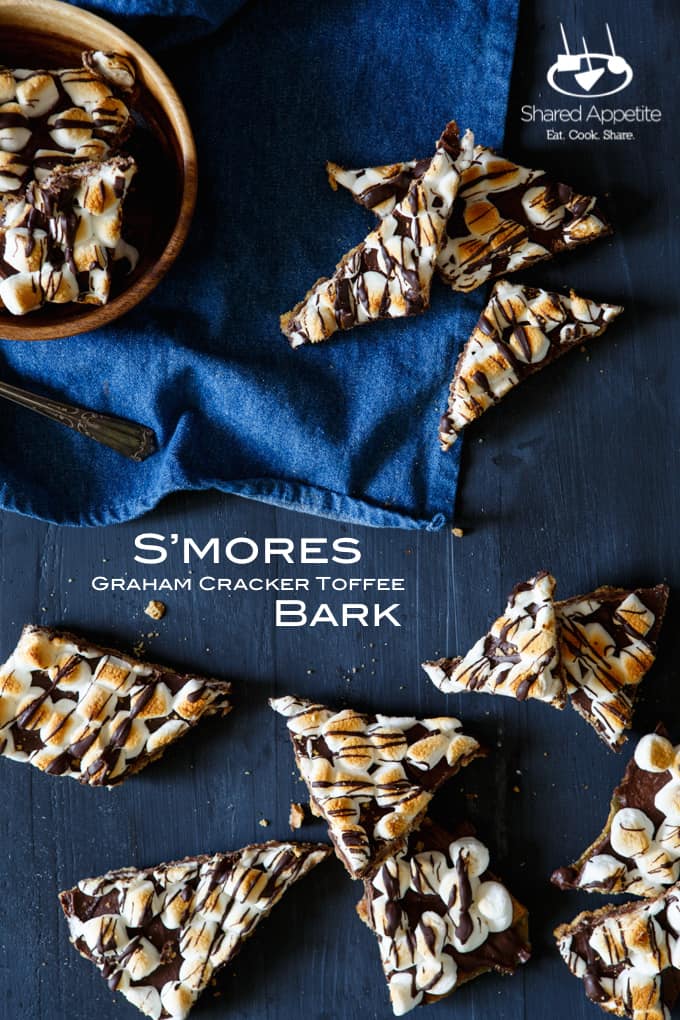 Going to a backyard BBQ?  Make this.
Hosting a party and don't have a lot of time to prep?  Make this.
Looking for a budget friendly summer dessert?  Make this.
Have a pulse?  Uhm, make this.
Bottom line, you need this in your life.  It's hands down one of my favorite concoctions of the summer.  Just make sure that if you live somewhere kinda warm, you store it in the fridge and take it out a few minutes before serving.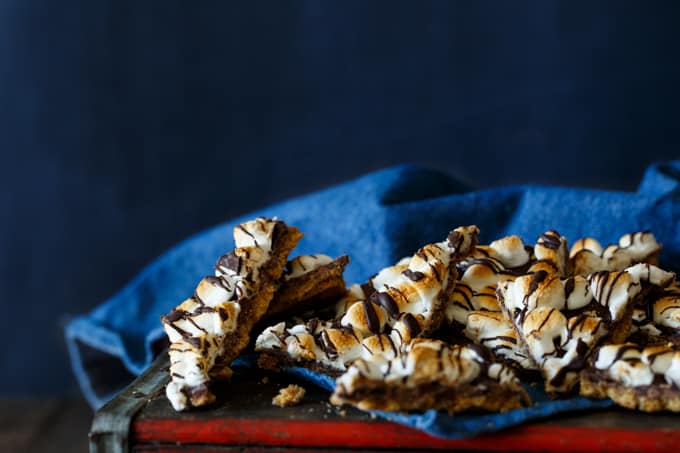 And listen, no one needs to know if you decide to keep all this bark for yourself and not bring it to that party.  I totally get it 😉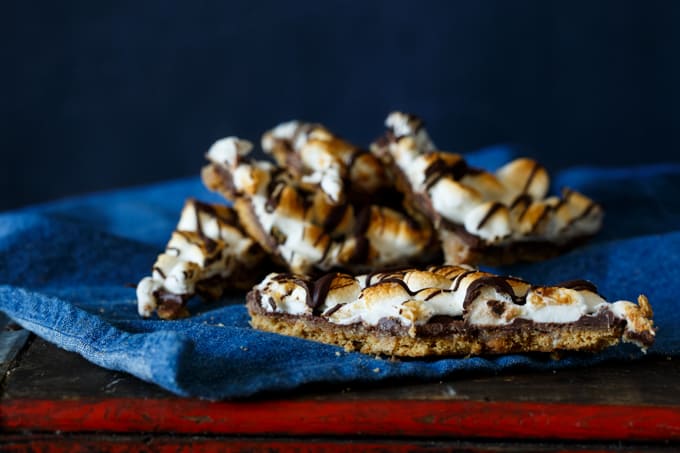 Want to make this super easy S'mores Graham Cracker Toffee Bark?  The answer to that question needs to be yes, by the way.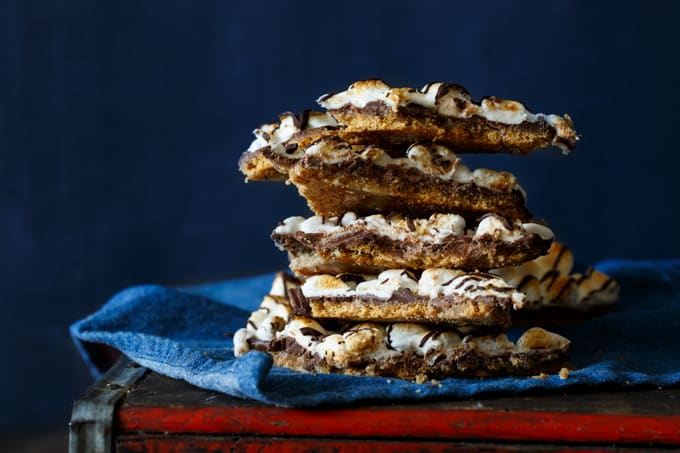 Need more S'mores In Your Life?
The Ultimate S'mores Sundae with Candied Bacon