This recipe for S'mores Semifreddo was created in partnership with Davidson's Safest Choice® Pasteurized Eggs. As always, all opinions and recipe are my own. Thanks for supporting the brands that support Shared Appetite!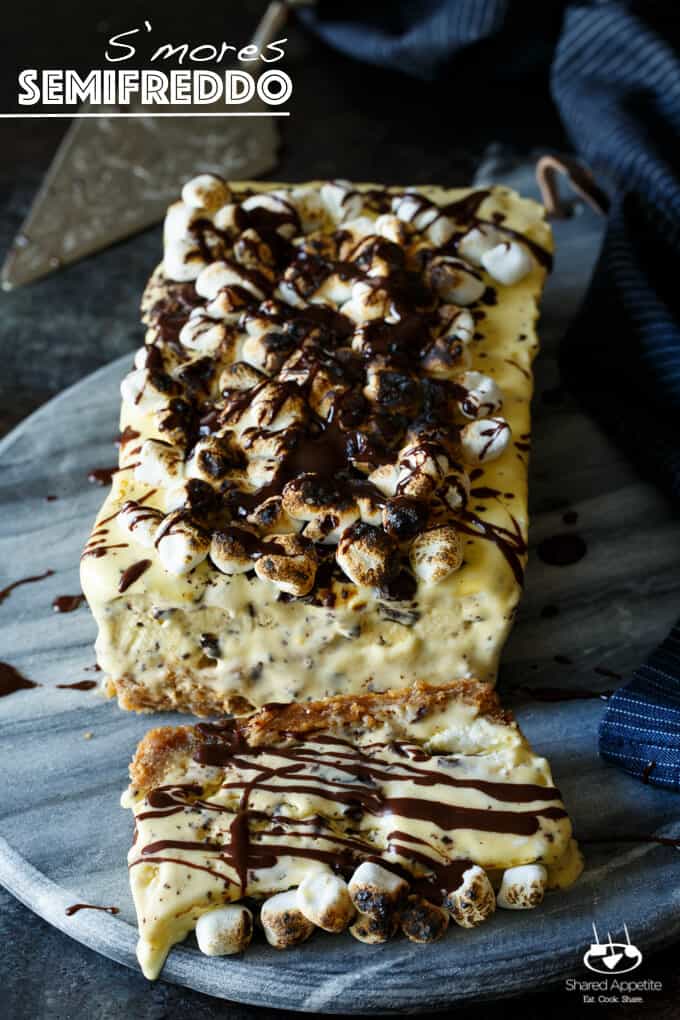 Guys, I'm killing it at this whole dad thing. Being a teacher and having off for the summer (praise Jesus for amazing teacher perks), I'm getting to spend a whole lot of time with baby girl. Yesterday, while Asheley was at work, we had the most amazing daddy-daughter day.
She gave me 2 kisses (she's only kissed her stuffed animals and characters in her books previously), learned the sign language symbol for more (which she used nonstop when feeding her an avocado at lunch), and... proud dad moment: we have a gate blocking the stairs, but I left it open by accident. Now Olivia knows she's not allowed to go up the steps without mommy or daddy, but usually she sees an open opportunity and, well, takes it. But, instead, she waited until I saw her at the foot of the steps, I told her no sweetie, and she walked over to the gate and put it back for me! Like, what one year old does that?! She's the freaking best.
Olivia definitely has my heart... big time. Yes, she's already got me wrapped around her little fingers. I'm cool with it.
You know who what else has my heart? Ice cream. Heck freaking yes. Let me try to break this down for you. Most people like ice cream. Many even say they love it. But I'm a whole new category of ice cream obsessed. Like, just shy of brushing-my-teeth-with-milkshakes obsessed. I literally have 9 pints of various flavors of ice cream in the freezer right now. The 10th is sitting on the desk next to me as I'm typing this. You know, for inspiration.
And tonight, you better believe I'm downing this entire S'mores Semifreddo. You're lucky I even mustered up enough self-restraint to take one photo of this S'mores Semifreddo to share.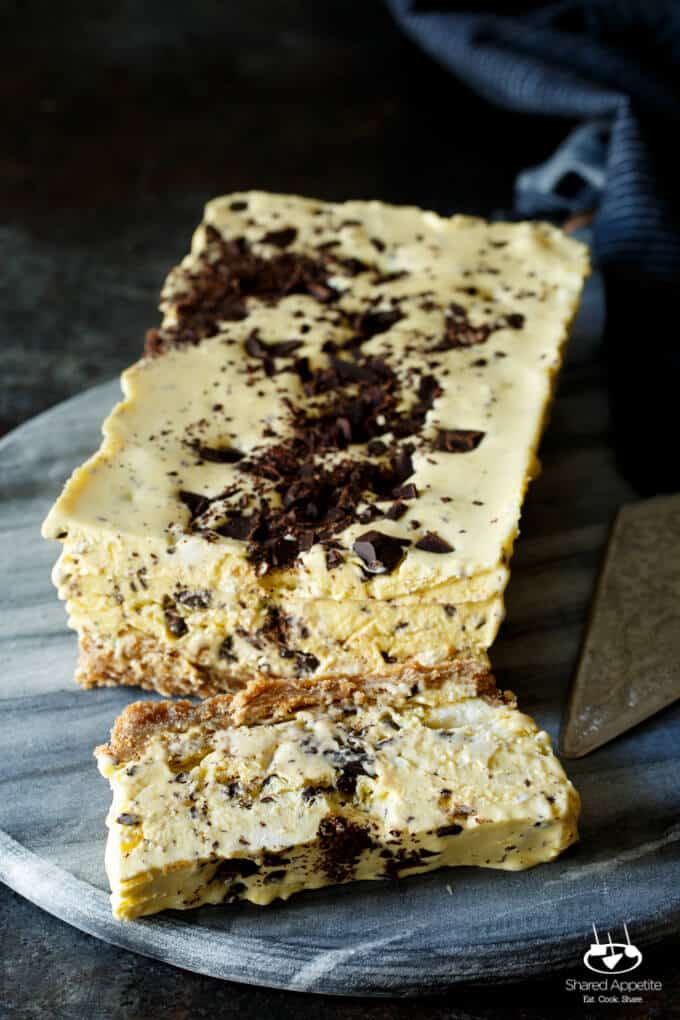 Up until a few months ago, I thought semifreddo was some fancy "chef thing" that I would only have at upscale restaurants. It sounded, and more importantly tasted, so super refined and luxurious. For the semifreddo newbies out there, it's a cross between ice cream and mousse. So basically, you have a rich ice cream base with the light-fluffy-airy texture of mousse. It's seriously LEGIT.
It's totally elegant enough to be an unforgettable summer dinner party dessert AND there is no ice cream machine needed! Even better, this entire dessert can be made days ahead of time! Boom. Fist pump. Other celebratory gestures.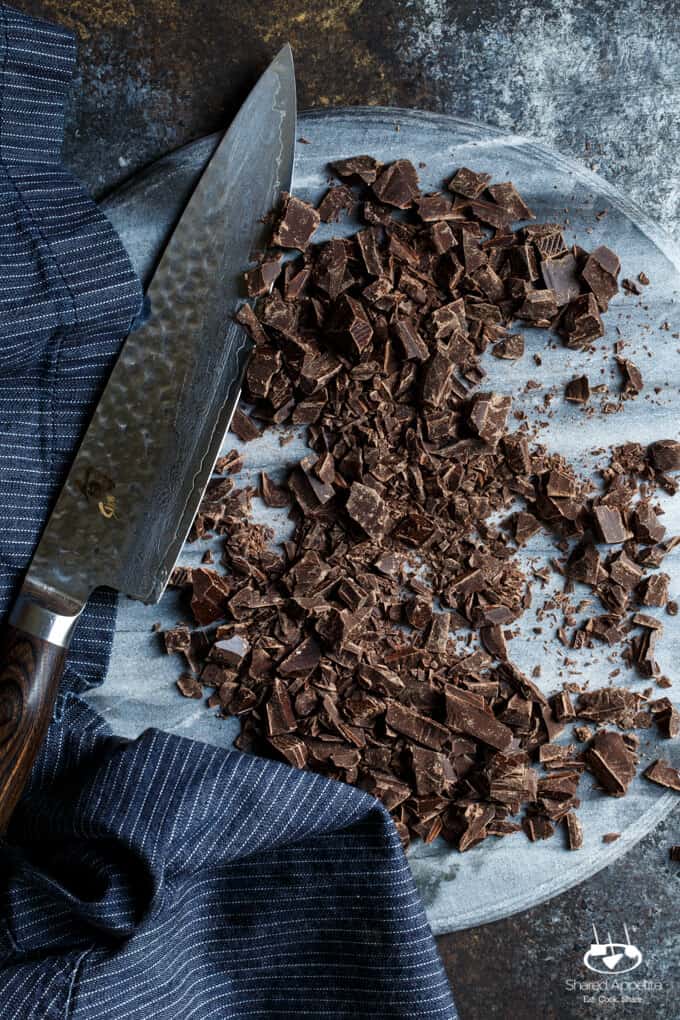 Oh, did I mention that this semifreddo is stuffed with marshmallow fluff and dark chocolate chunks? And that the crust is one ridiculously addictive graham cracker crust with a sinful amount of graham cracker to butter ratio? If you want healthy, go eat a fruit salad.
And, the crowning achievement to this masterpiece? Serve it up with some toasted mini marshmallows and decadent hot fudge. Bonus points if it is homemade (it's super simple... just melt some chocolate in warmed heavy cream).
Tip for toasting the marshmallows while keeping the semifreddo as cold as possible. Get yo' self a kitchen torch. It's hands down the most fun you'll have in the kitchen for under $20 and makes toasting marshmallows incredibly quick and easy.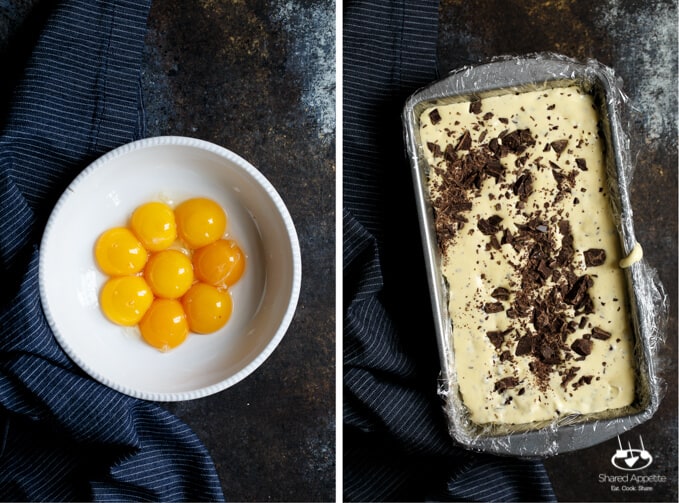 Have you seen Davidson's Safest Choice® Pasteurized Eggs in your local supermarket? I'm a huge fan. These bad boys are pasteurized! Uh huh... I know. It's crazy exciting. By using an all-natural patented process, they are able to say goodbye to any risk of Salmonella and we can be 100% worry free.
They are so safe, you can eat them straight up, Rocky Balboa style. Or, for a more pleasurable experience, you can now lick that brownie bowl clean and save some raw cookie dough for later, thanks to Davidson's Safest Choice® Pasteurized Eggs.
And you better believe they make for some perfect #eggporn worthy fried eggs on burgers.
Make sure to look out for Davidson's Safest Choice® Pasteurized Eggs at a grocery store near you. And if you can't find 'em, just visit the SafeEggs.com store locator!
Print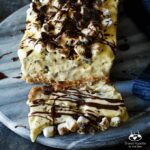 S'mores Semifreddo
---
Author:

Chris Cockren

Total Time:

50 minutes plus 8+ hours freezing time

Yield:

8

servings

1

x
Graham Cracker Crust
1

 

sleeve graham crackers

3 tablespoons

 

sugar

Pinch

K

osher salt

6 tablespoons

 

unsalted butter, melted
Semifreddo
8

 

Davidson's Safest Choice® pasteurized egg yolks

½ cup

 

granulated sugar

1 teaspoon

 

vanilla extract

Pinch K

osher salt

1 ½ cups

heavy whipping cream

2 cups

 

marshmallow fluff

¾ cup

 

chocolate chunks

toasted mini marshmallows (optional garnish)

hot fudge (optional garnish)
---
Instructions
Graham Cracker Crust
Preheat oven to 325°F. Line a 9x5" loaf pan with parchment paper, letting it overhang all sides.   
Add graham crackers to a food processor and process into fine crumbs. Add sugar, salt, and butter; pulse until mixture is well incorporated. Pour into loaf pan and press into an even layer.   
Bake until light golden brown, about 20 minutes. Let cool completely, then remove from pan and peel away parchment.  
Line that same loaf pan with plastic wrap, letting it overhang on all sides. Lay cooled graham cracker crust in bottom of pan.
Semifreddo
Whisk egg yolks, sugar, vanilla extract, and salt in medium bowl. Set bowl over a large saucepan of simmering water and whisk constantly until yolk mixture has thickened and an instant-read thermometer inserted into the custard registers 160°F, about 3 to 5 minutes. Remove bowl from simmering water and place bowl in ice bath. Stir mixture until cool.
Beat heavy cream until soft peaks form in medium bowl. Add marshmallow fluff and beat until stiff peaks form. Whisk ¼ of the whipped cream into the custard to loosen it up (the custard will have become stiff from cooling). Carefully fold the remaining whipped cream and chocolate chunks into the custard until fully incorporated.
Pour semifreddo into loaf pan. Cover with plastic wrap, and freeze until firm, at least 8 hours.
Pull semifreddo out of loaf pan by pulling up the plastic wrap. Peel off plastic wrap and cut semifreddo into slices. Serve with toasted mini marshmallows and hot fudge, if using.
Prep Time:

25 minutes

Cook Time:

25 minutes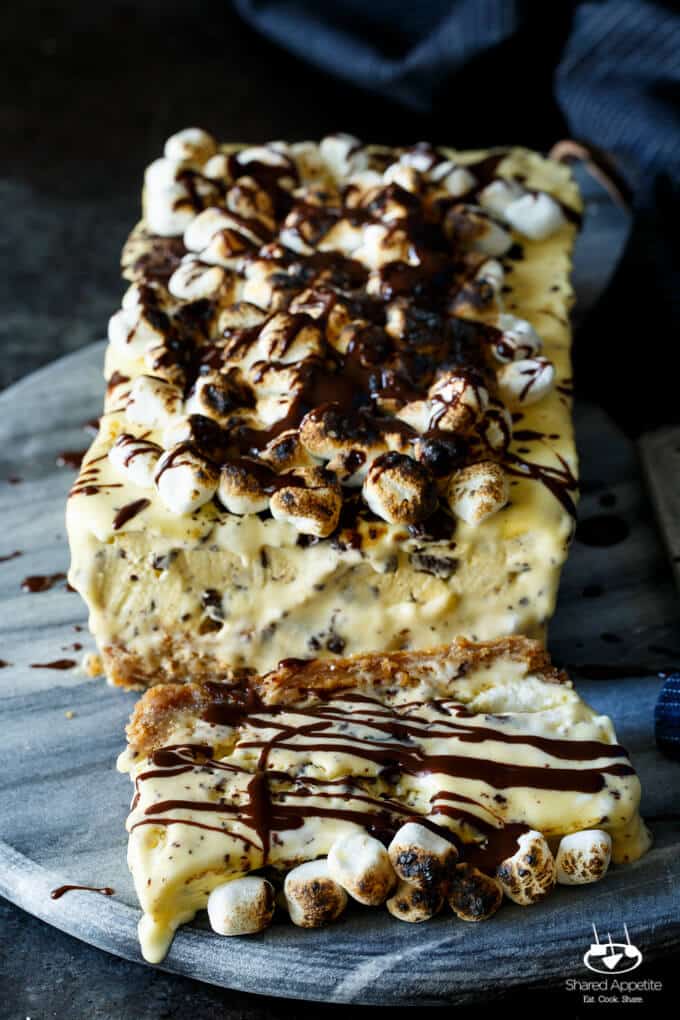 S'mores Semifreddo
Need More S'mores In Your Life?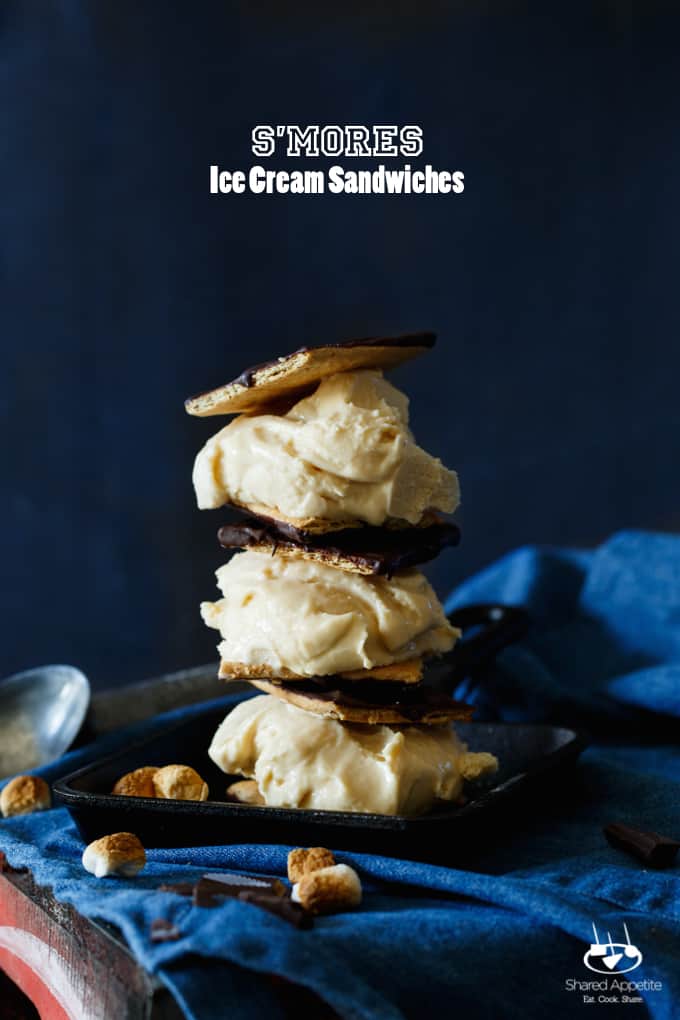 S'mores Graham Cracker Toffee Bark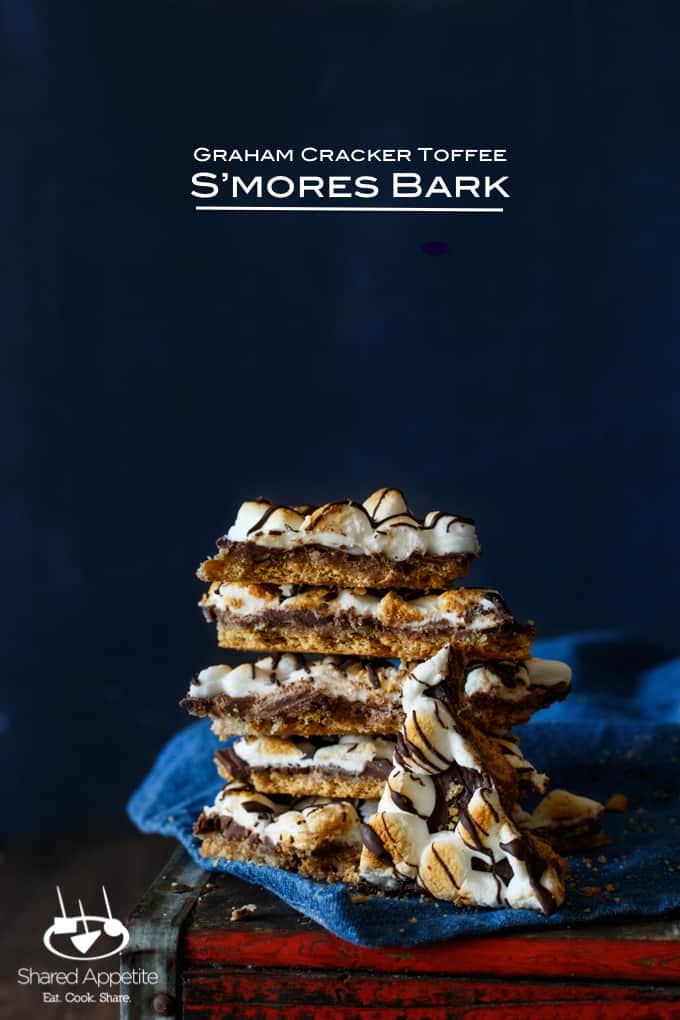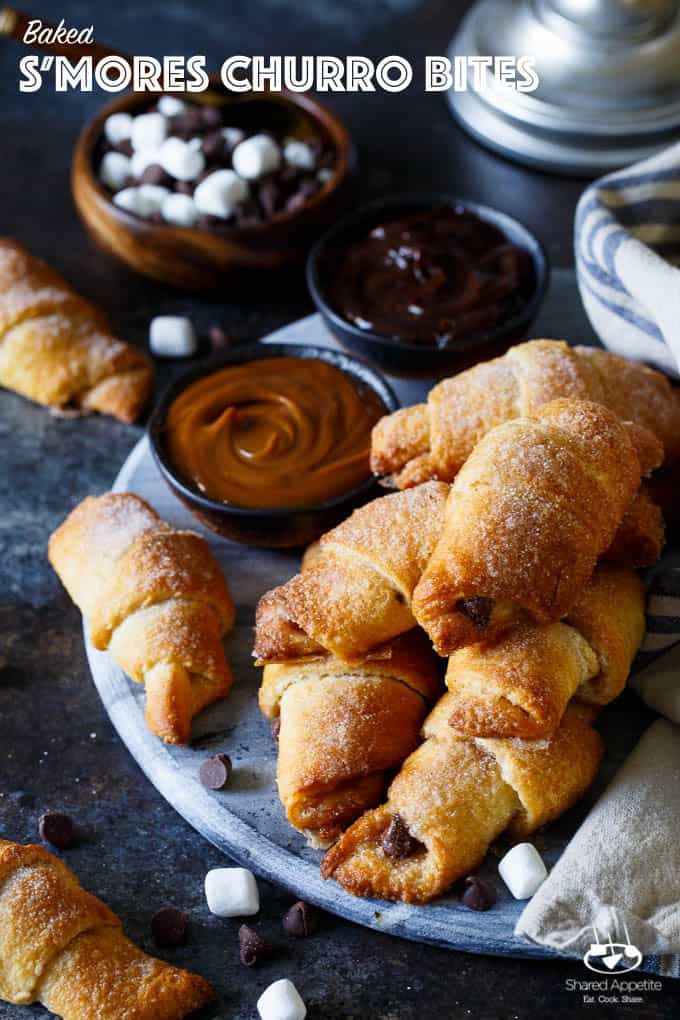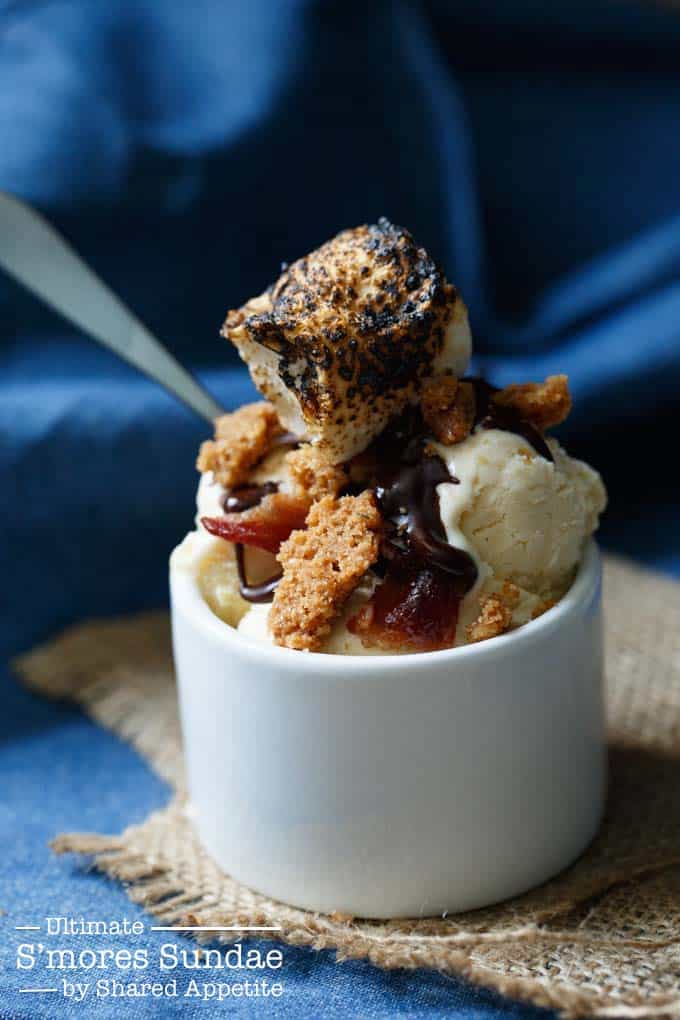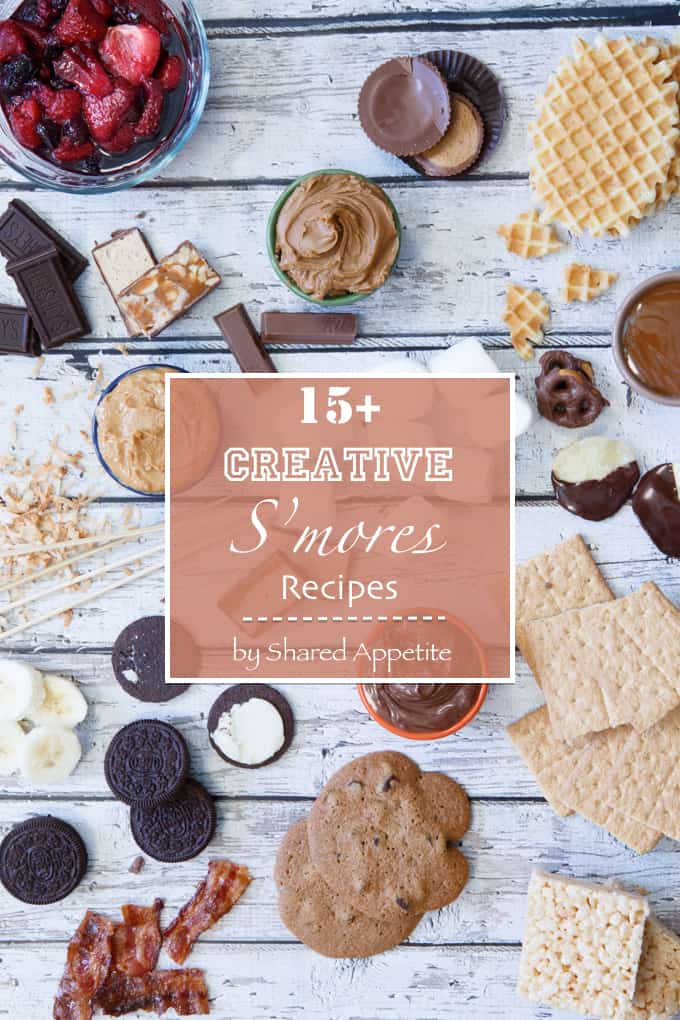 The Best S'mores Recipe: Ultimate S'mores Bar