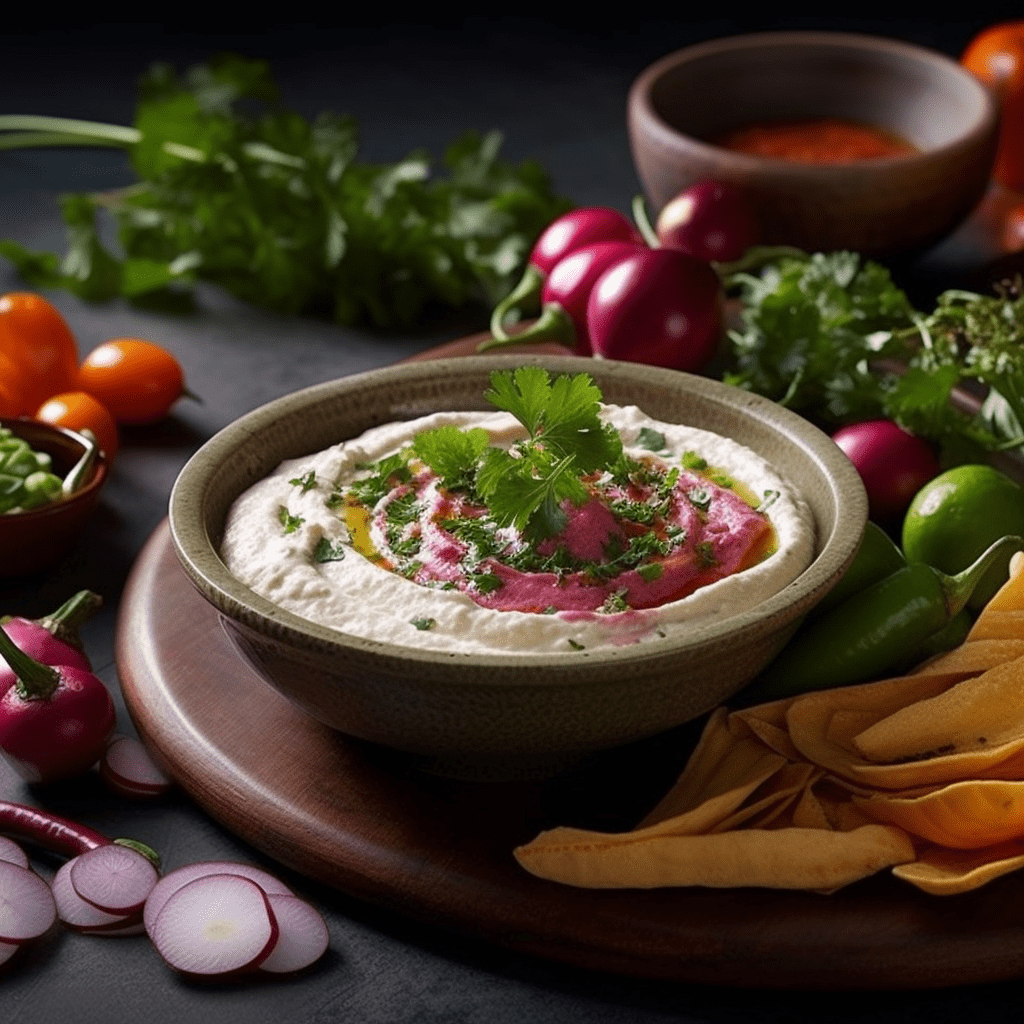 When it comes to hosting a party or gathering, having a variety of appetizers on hand is a must. And what better way to add some excitement to your appetizer spread than with a delicious, spicy dip? Whether you're a fan of bold Mexican flavors or prefer a more classic buffalo wing sauce, these spicy dip recipes are sure to please.
Classic Favorite: Spicy Buffalo Chicken Dip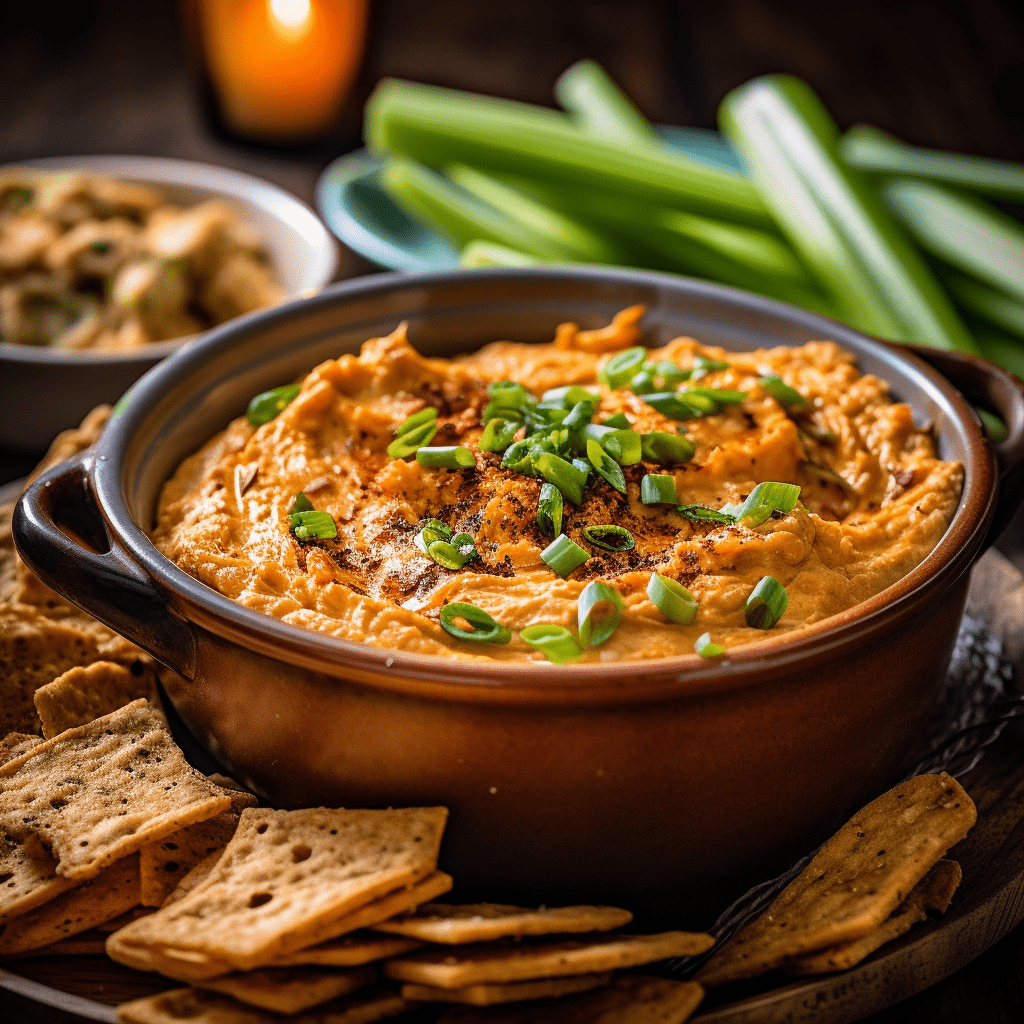 First up is a classic favorite – spicy buffalo chicken dip. This recipe is easy to make and only requires a few simple ingredients: shredded chicken, cream cheese, ranch dressing, hot sauce, and shredded cheddar cheese. Simply mix all the ingredients together in a slow cooker and let it cook on low for a few hours. Serve it with tortilla chips, crackers, or even celery for a delicious and satisfying appetizer.
Heat Things Up with Spicy Jalapeno Popper Dip
Next, we have a recipe for a spicy jalapeno popper dip. This dip is a delicious blend of cream cheese, jalapenos, bacon, and cheddar cheese. It's perfect for those who love a little heat with their appetizers. Serve it with tortilla chips or crackers for a perfect party snack.
Bold and Flavorful: Spicy Mexican-Style Dip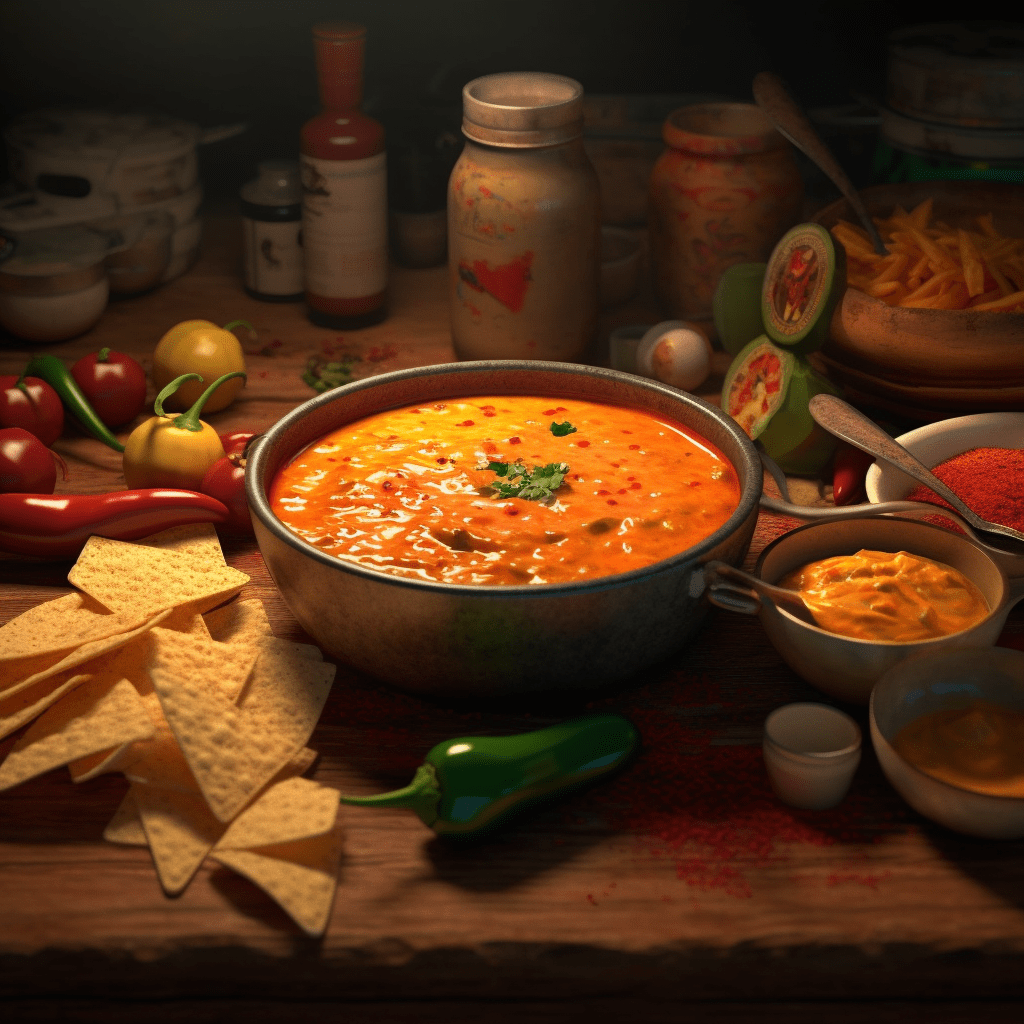 Another great option is a spicy Mexican-style dip. This recipe combines black beans, corn, diced tomatoes, jalapenos, and cheddar cheese. It's perfect for those who love bold Mexican flavors. Serve it with tortilla chips or even as a topping for nachos.
Unique Twist: Spicy Thai-Style Dip
If you're in the mood for something a little different, why not try a spicy Thai-style dip? This recipe combines peanut butter, coconut milk, red curry paste, and lime juice for a delicious and unique dip that's perfect for serving with fresh veggies or pita chips.
How to Make the Best Spicy Dip Recipe: Easy and Flavorful
When it comes to entertaining, having a go-to party dip recipe in your back pocket can be a lifesaver. And if you're a fan of spicy food, this Spicy Dip recipe is sure to become a favorite. With just a few simple ingredients, you can whip up a flavorful dip that will have your guests coming back for more.
To start, this Spicy Dip recipe calls for a combination of sour cream and mayonnaise as the base. These two ingredients create a creamy and tangy foundation for the other flavors to build upon. You can use full-fat or reduced-fat versions of either ingredient, depending on your dietary preferences.
The star of this dip is the hot sauce, which gives it its signature kick. You can use any type of hot sauce you like, from classic Tabasco to fiery Sriracha. Just be sure to adjust the amount to your taste – start with a smaller amount and add more gradually until you reach your desired level of heat.
In addition to the hot sauce, this Spicy Dip recipe also calls for garlic powder and onion powder, which add depth and complexity to the flavor profile. These pantry staples are easy to find and can be used in a variety of other recipes as well.
Once you've combined all the ingredients, give the dip a taste and adjust the seasoning as needed. You can add a pinch of salt and pepper to bring out the other flavors, or a dash of cayenne pepper for even more heat.
One of the great things about this Spicy Dip recipe is how versatile it is. You can serve it with a wide variety of dippables, from tortilla chips to celery sticks. You can also use it as a spread for sandwiches or burgers, or as a topping for baked potatoes or nachos.
Tips for Customizing Your Spicy Dip Recipe
If you're looking to add a little variety to this recipe, there are plenty of ways to customize it to your liking. For example, you could add diced jalapenos or roasted red peppers for extra flavor and texture. Or, you could mix in some shredded cheese for a cheesy twist.
In terms of storage, this Spicy Dip recipe can be kept in an airtight container in the refrigerator for up to a week. Just be aware that the flavor will intensify over time as the ingredients meld together, so you may need to adjust the seasoning if you're serving it later in the week.
A few other Ideas for Dips
These links cover topics such as hot sauce making, recipe inspiration for using hot sauce, other party dip ideas, and complementary snacks like nachos. They could provide additional value to readers who are interested in the Spicy Dip recipe and looking for more information or recipe ideas.
Print
Spicy Dip Recipe: Easy and Flavorful Party Dip with a Kick
---
Author:

Tyler

Total Time:

30 minutes
Description
This Spicy Dip is perfect for game day, parties, or anytime you want a little kick in your snack. Feel free to adjust the amount of hot sauce to your personal preference, or experiment with different types of hot sauce for different levels of heat and flavor. Enjoy!
---
1 cup

sour cream

1/2 cup

mayonnaise

2

–

3

tablespoons hot sauce (depending on your spice tolerance)

1/4 teaspoon

garlic powder

1/4 teaspoon

onion powder
Salt and pepper, to taste
---
Instructions
In a medium mixing bowl, whisk together the sour cream, mayonnaise, hot sauce, garlic powder, and onion powder until smooth and well-combined.

Taste the dip and season with salt and pepper to your liking. Keep in mind that the hot sauce may already contain some salt, so you may not need much extra.

If the dip is too thick for your liking, you can thin it out by adding a little milk or water, one tablespoon at a time, until you reach your desired consistency.

Serve the Spicy Dip with your favorite dippables, such as tortilla chips, veggies, or crackers.
Prep Time:

15

Cook Time:

15

Category:

dips