This Tuna Mac Macaroni Salad was created in partnership with Bella Portofino Tuna. As always, all opinions and recipes are my own. Thanks for supporting the brands that support Shared Appetite!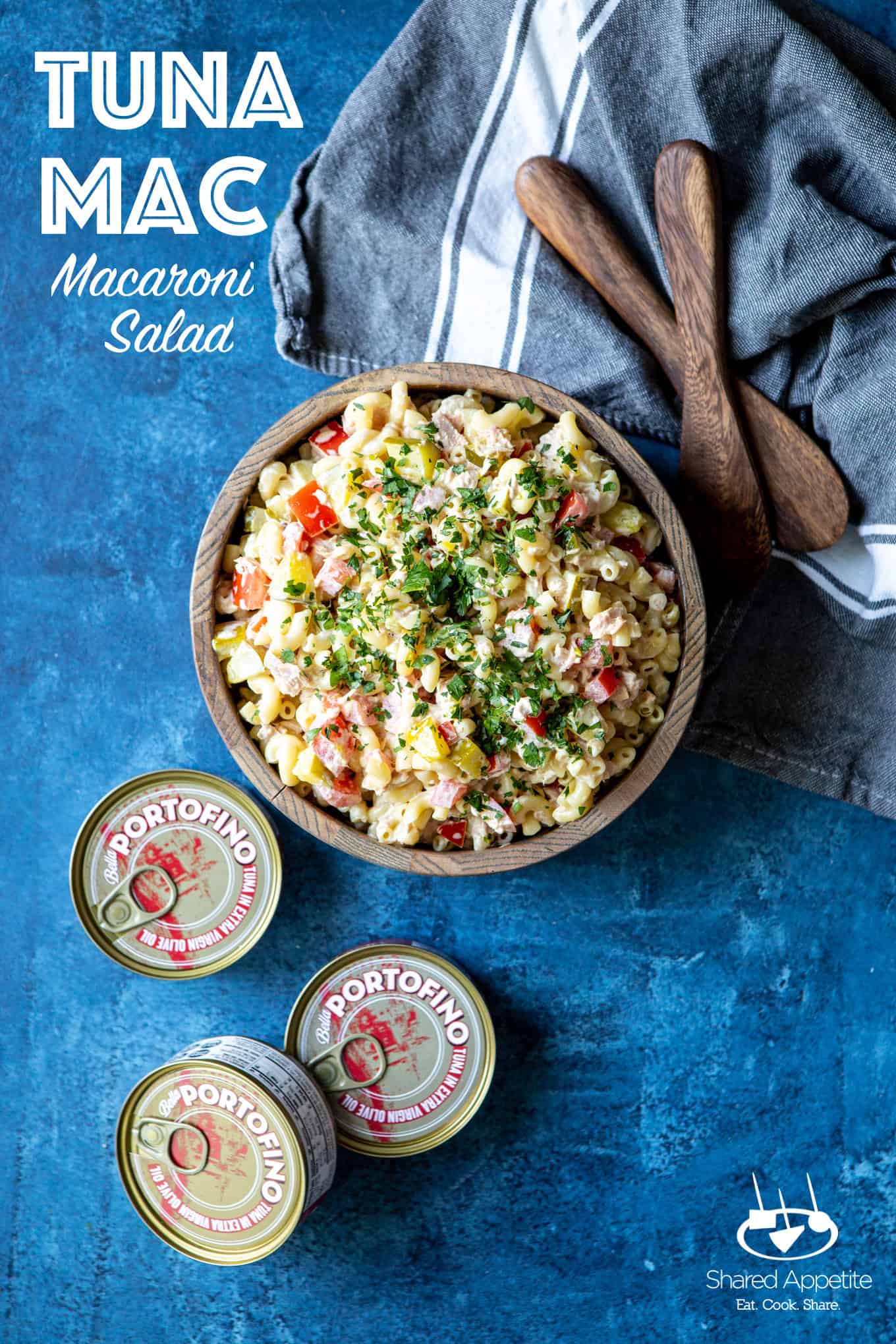 School is officially back in session. Although that always signifies the unofficial end of summer in this teacher's book, we technically still have a few weeks to enjoy the last bit of beautiful sunny weather. The temperatures here in New York are still reaching pretty ridiculously hot status, so our pool will continue to stay open for business as long as we need it to stay cool. And if the pool is open, our backyard is ready for entertaining.
With the back-to-school craziness and two little kids at home, I don't have the time (or energy) for recipes with a laundry list of ingredients and instructions. For me, successful backyard entertaining is all about quick and easy solutions with minimal ingredients and little to no prep that still deliver BIG on flavor. Bonus points for anything that can be made ahead of time!
This Tuna Mac Macaroni Salad featuring Bella Portofino Tuna. It delivers big in every way. Bold flavors. Just 5 ingredients. Super quick prep. And yes, it can be made up to a full day ahead of time!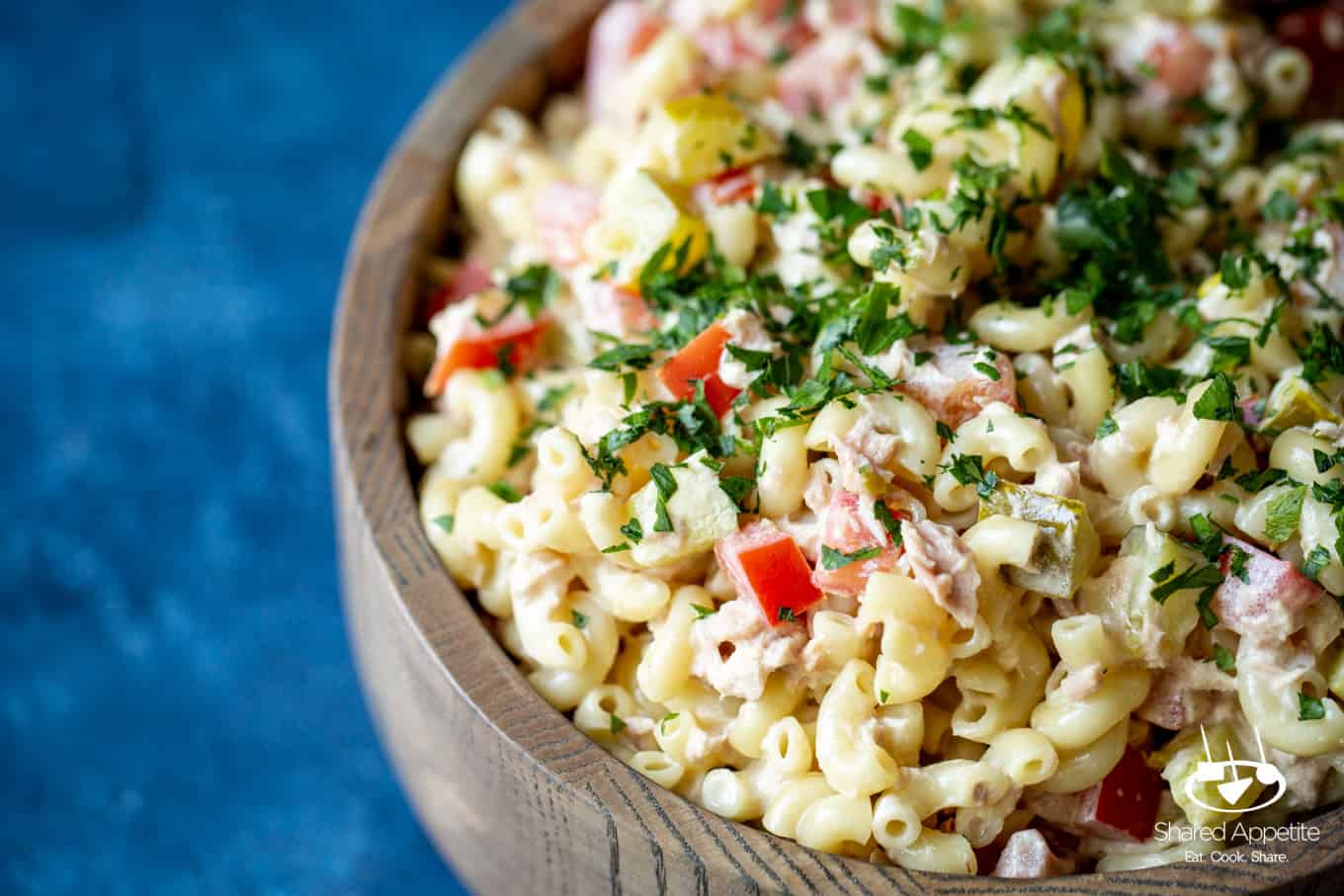 Full disclosure. I cannot take credit for this recipe. It comes from our good friend, Steve. I can still remember the first time he made it for a backyard party we hosted a few years back. Asheley is usually so not a fan of any mayo-based side salad (I know, it's one of her very few faults). But this Tuna Mac Macaroni Salad. She ate it with such ferocity it was like she hadn't eaten any source of nourishment for the past 3 days. She DEVOURED as much as she could in one sitting.
The leftovers? She ate for breakfast, lunch, and dinner the next day. No exaggeration.
So now every single backyard get together, guess what Steve is stuck making for all eternity? Yup. This Tuna Mac Macaroni Salad. Or TUNA MAC for short. That's what all the cool kids in our circle of friends call it.
So why does my wife who never likes mayo-based side dishes absolutely CRAVE this Tuna Mac Macaroni Salad? Two secret ingredients: a double dose of pickles (chopped Kosher dill spears AND pickle juice in the dressing) and the smooth, mellow flavor of Bella Portofino Tuna.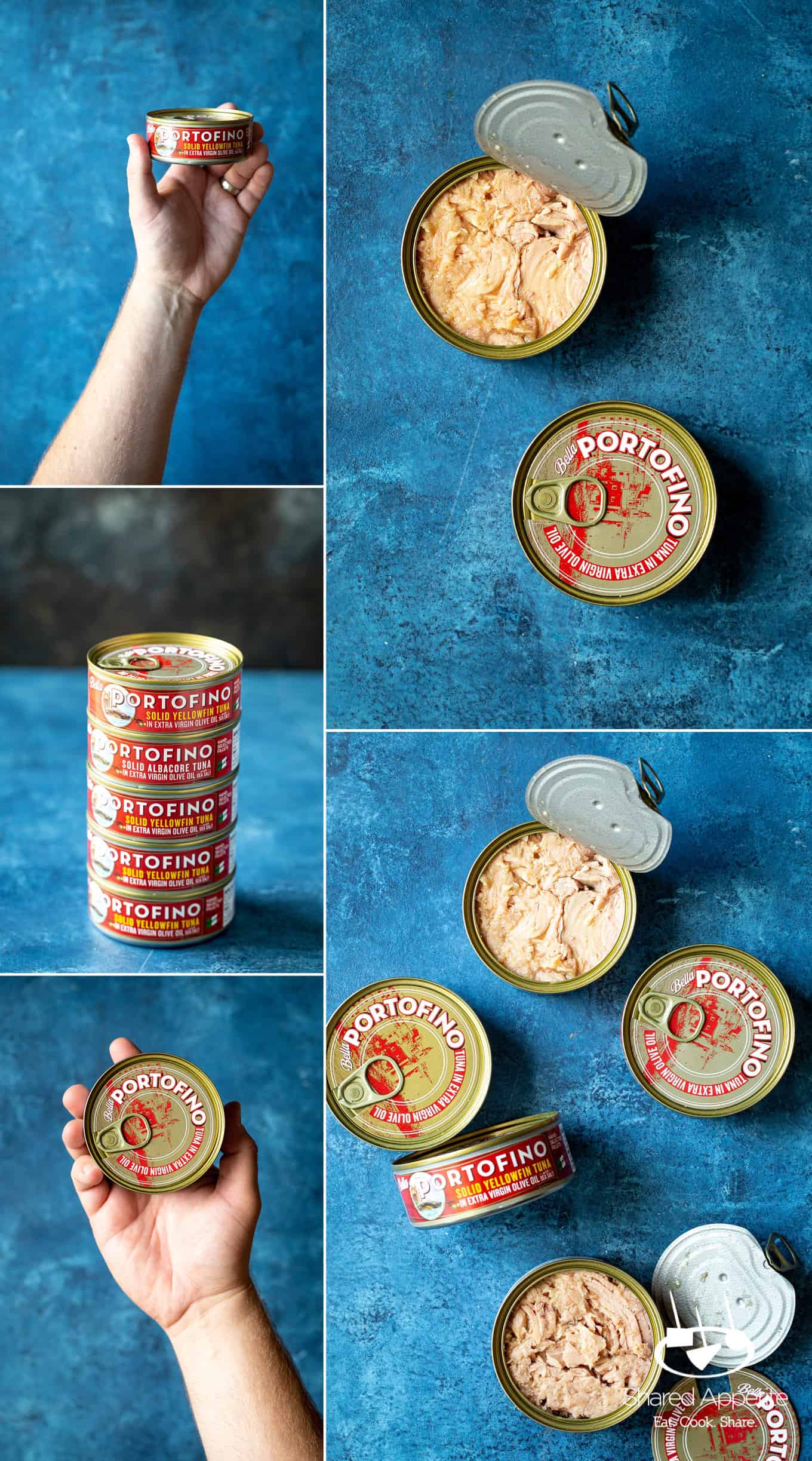 Can we just stop for a second and appreciate the eye-catching packaging on the Bella Portofino Tuna cans? I love it so much. It just looks elegant and superior, doesn't it?!
Bella Portofino Tuna isn't just looks though. It's got the smooth, mellow flavor and tender texture that we love so much in our home, thanks to it being packed in extra virgin olive oil instead of water.
In fact, Bella Portofino Tuna only has three ingredients: wild caught tuna, EVOO, and sea salt! And that tuna? It's hand selected and wild caught Albacore and Yellowfin! It's a superior quality that you can see and taste!
If you've only ever experienced tuna packed in water, you need to check out Bella Portofino Tuna to taste the difference!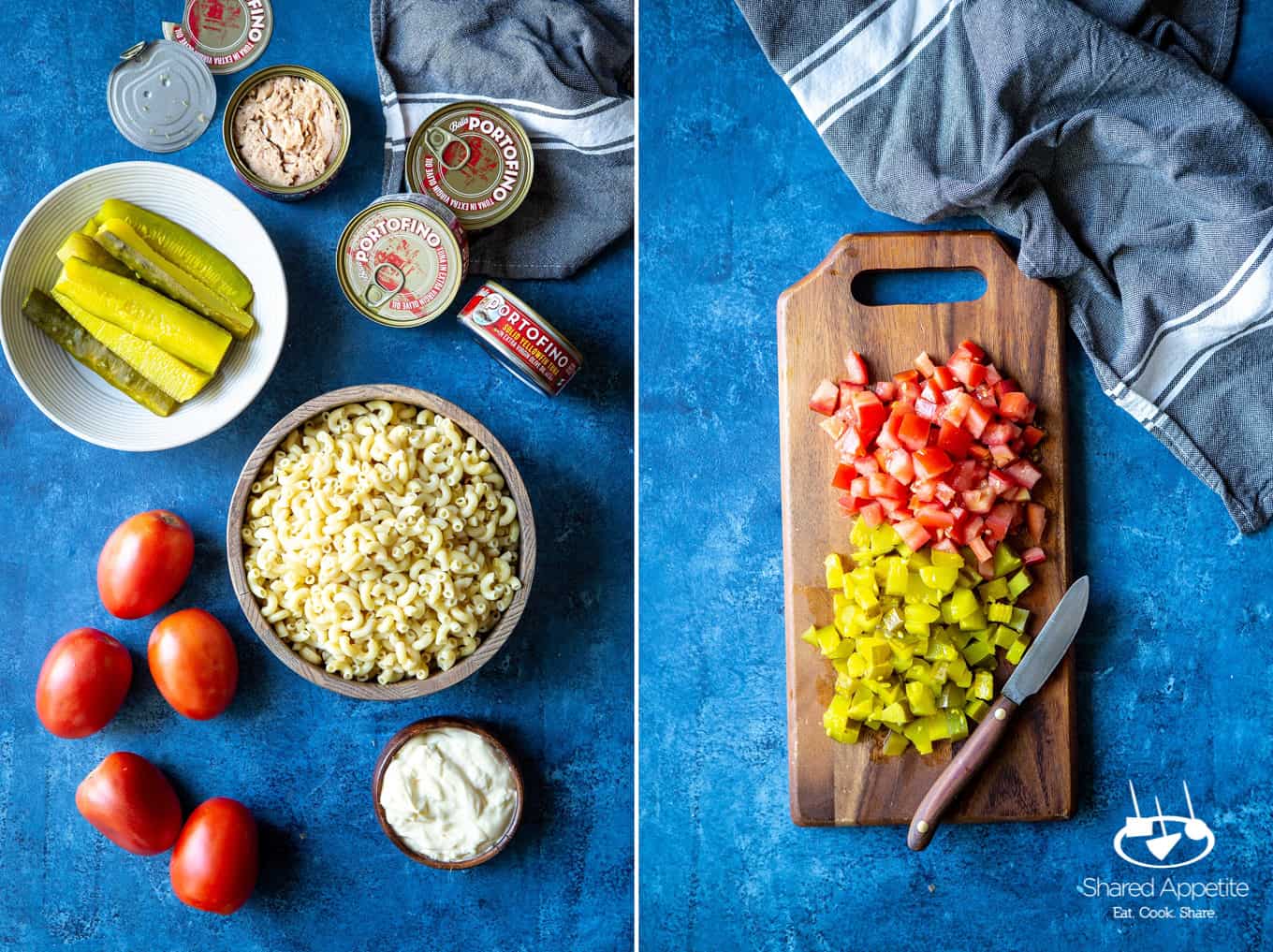 Check out how incredibly simple this Tuna Mac Macaroni Salad is. All you need is some cooked elbow macaroni, Bella Portofino Tuna, Kosher dill pickle spears (and some of the pickle juice), plum tomatoes, and mayonnaise. That's it. 5 simple wholesome ingredients that when combined... MAGIC HAPPENS.
Literally as I'm typing this, Asheley is sitting next to me on the couch eating the leftovers of the Tuna Mac I photographed for this recipe post. She's obsessed.
A few tips:
plum tomatoes work best because there's more firm flesh and less of the soggy watery interior

now's not the time for some artisanal pickle... you want the old school Kosher dill pickle from the grocery store

just lightly mash the tuna when adding it to this recipe because you want little chunks of tuna throughout!

you'll notice that when adding the dressing to this salad, it may look like it's too much dressing.

HOWEVER, once it sits in the fridge, the macaroni will absorb some of the dressing and it'll set up really nicely!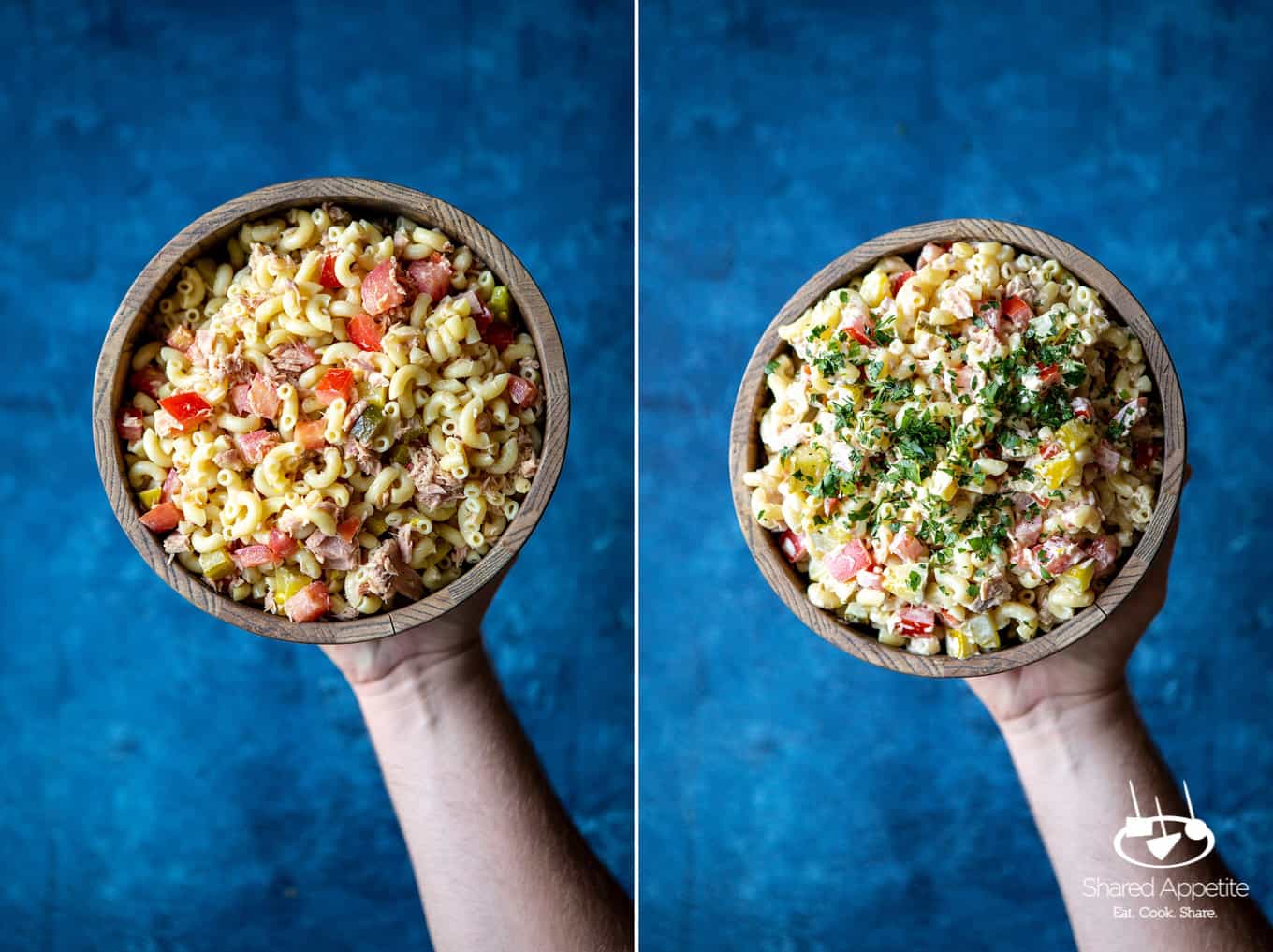 If you look at the photo above on the left (this Tuna Mac Macaroni Salad undressed), you can see the chopping size for the tomatoes and pickles as well as the rough mash I do on the tuna.
Oh, and also... one more thing. Asheley is a huge, huge, huge pickle fan. She thinks the ratio of mayo to pickle juice I have in this recipe is perfect. If for some reason you want an even stronger pickle flavor, feel free to add more juice to the dressing!
Here's to the remaining days of summer. Let's get out there, enjoy the last of warm days for awhile, and get our friends and family together for some quality time together (and Tuna Mac Macaroni Salad, of course!).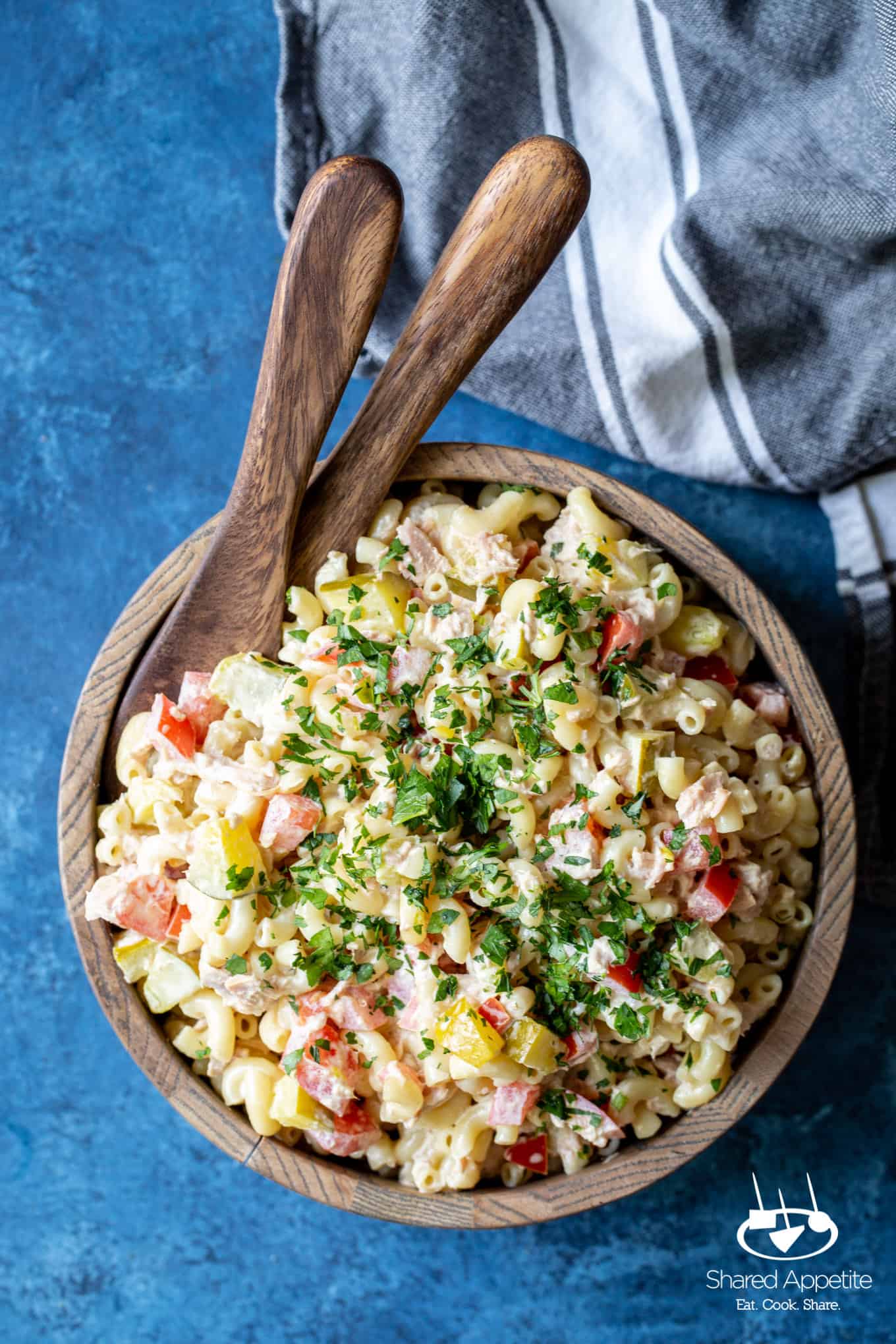 Print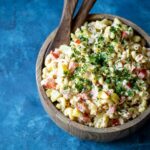 Tuna Mac Macaroni Salad
---
Author:

Chris Cockren

Total Time:

25 minutes

Yield:

8

-

12

servings

1

x
1

(16 ounce) box elbow macaroni, cooked according to package directions

2

cans Bella Portofino Tuna

3

plum tomatoes, chopped

4

Kosher dill pickle spears, chopped

1 cup

mayonnaise

½ cup

pickle juice
Kosher salt
Chopped parsley, for garnish
---
Instructions
Lightly mash tuna with fork to break it into bite-sized pieces.  Combine macaroni, tuna, tomato, and pickles on a large mixing bowl.
In a separate small mixing bowl, combine mayonnaise and pickle juice.  Season generously with Kosher salt.
Pour dressing over macaroni mixture and toss to combine.  Cover and refrigerate (up to overnight) until ready to serve.  Top with chopped parsley and devour.
Prep Time:

15 minutes

Cook Time:

10 minutes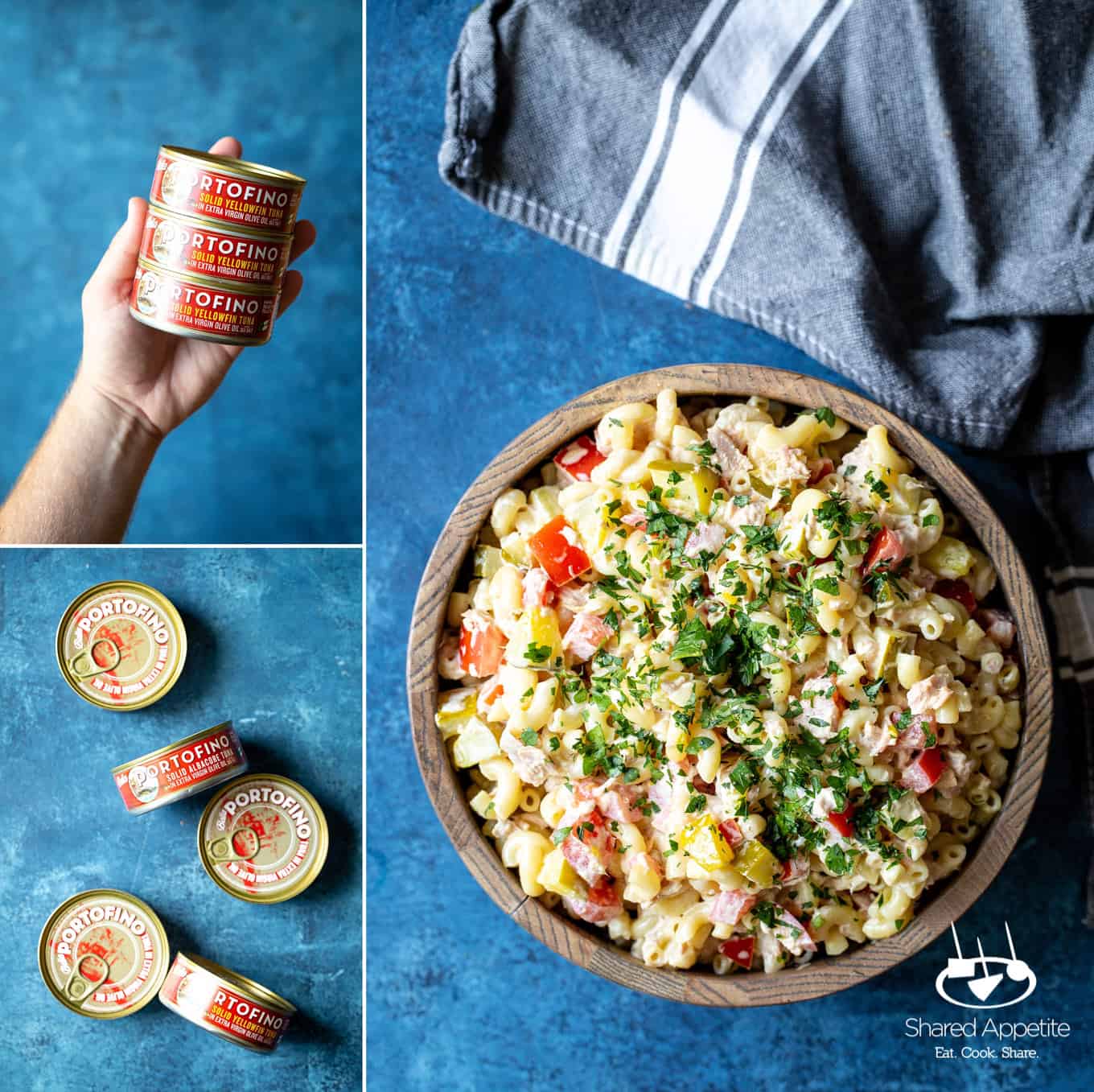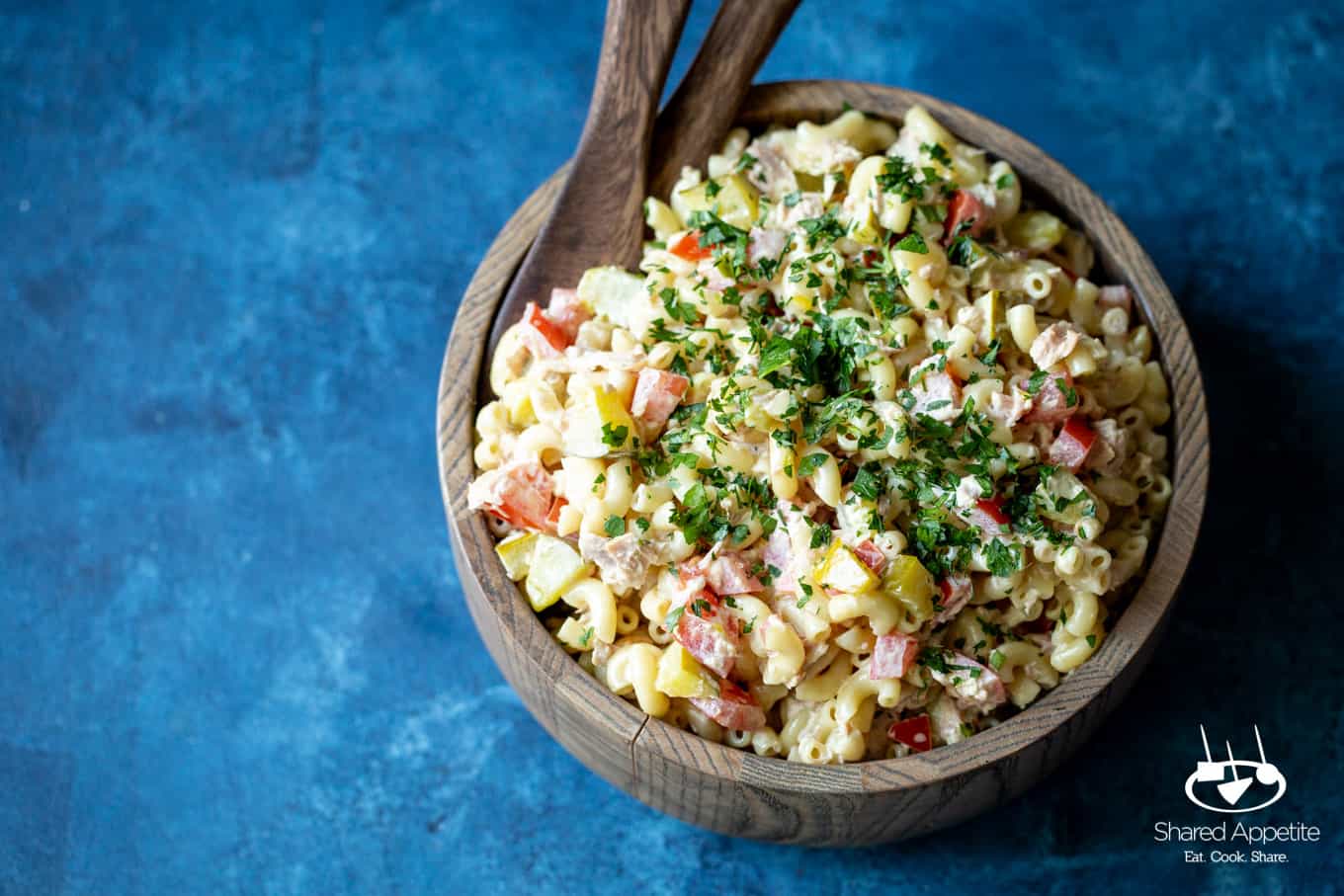 Tuna Mac Macaroni Salad
This is a sponsored post written by me on behalf of Bella Portofino Tuna.