Transform your favorite breakfast cereal into one epic easy entertaining dessert with these No Bake Cinnamon Toast Crunch Cheesecake Bites!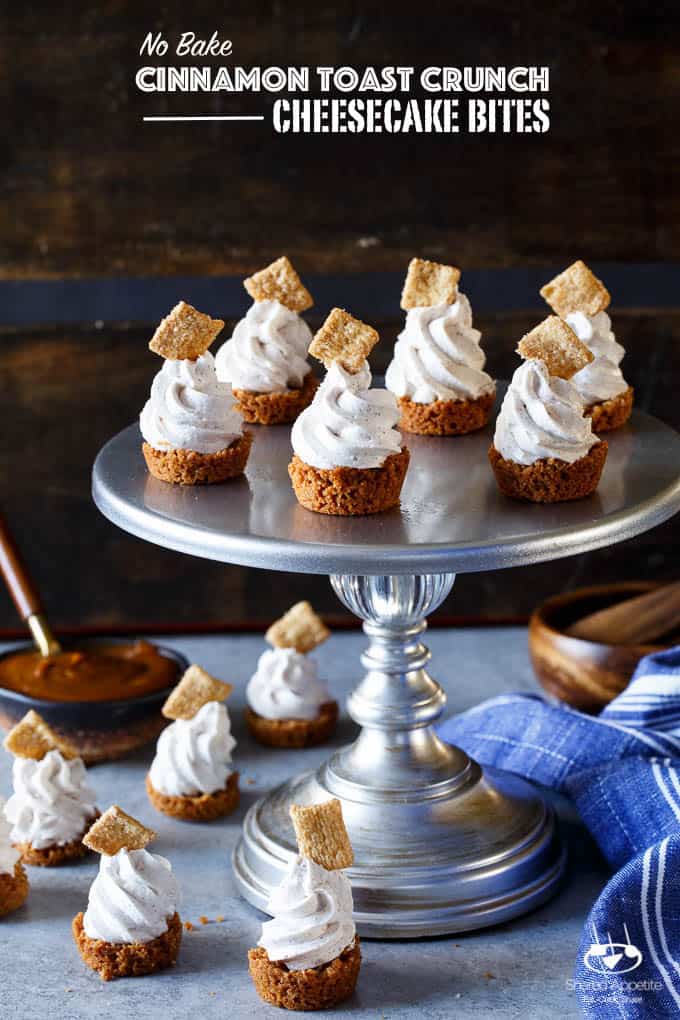 I wish I could say that the reason I borderline loathed cereal growing up was because I was way too healthy for it. I was too busy eating steel-cut oatmeal and fresh fruit. But in reality, I was a donut, chocolate chip muffin, and eggo waffle type of youthful fatty. For some reason, I just could never get into cereal. I tried a bunch of different kinds. I tolerated Kixs on an extremely rare basis. A handful of Cheerios were okay for a novelty snack. But the only cereal I semi-accepted as a breakfast option were Cinnamon Toast Crunch.
Then again, coat anything in cinnamon sugar and I'm pretty confident that I would eat it.
But there's no convincing needed for these irresistible No Bake Cinnamon Toast Crunch Cheesecake Bites. Guys. You're going to love these mini cheesecakes. They are bonkers addictive.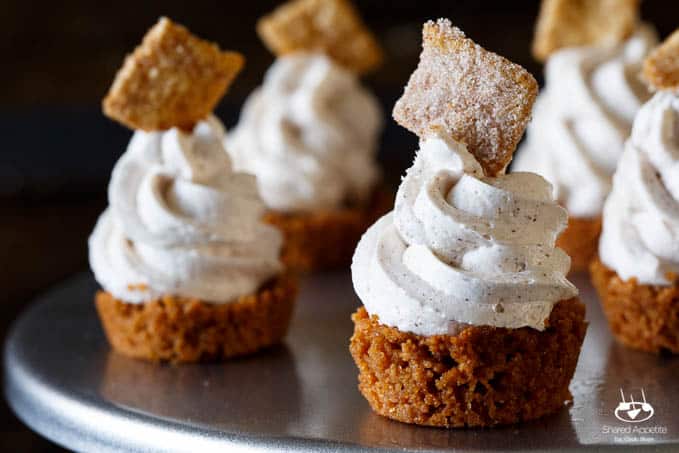 So addictive, in fact, that Asheley made us rid the house of them. She couldn't stop eating them, so we had to find the rest of the batch a "good new home".
Now, in full honesty, there is one tiny baking part in this. It's not the cheesecake though. It's the crust. And your oven is only going for like 7 minutes, so it doesn't really count. Plus, you can bake these crusts a day ahead of time and munch on leftover Cinnamon Toast Crunch while they are in the oven.
Boom.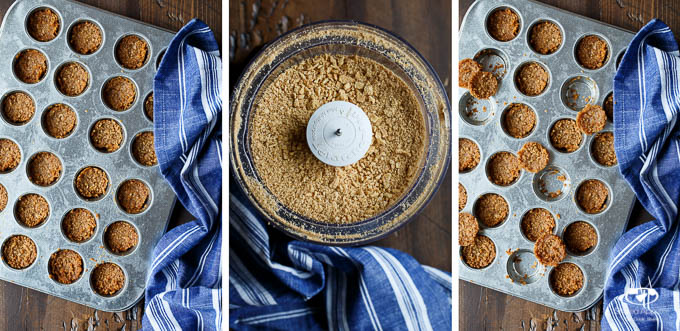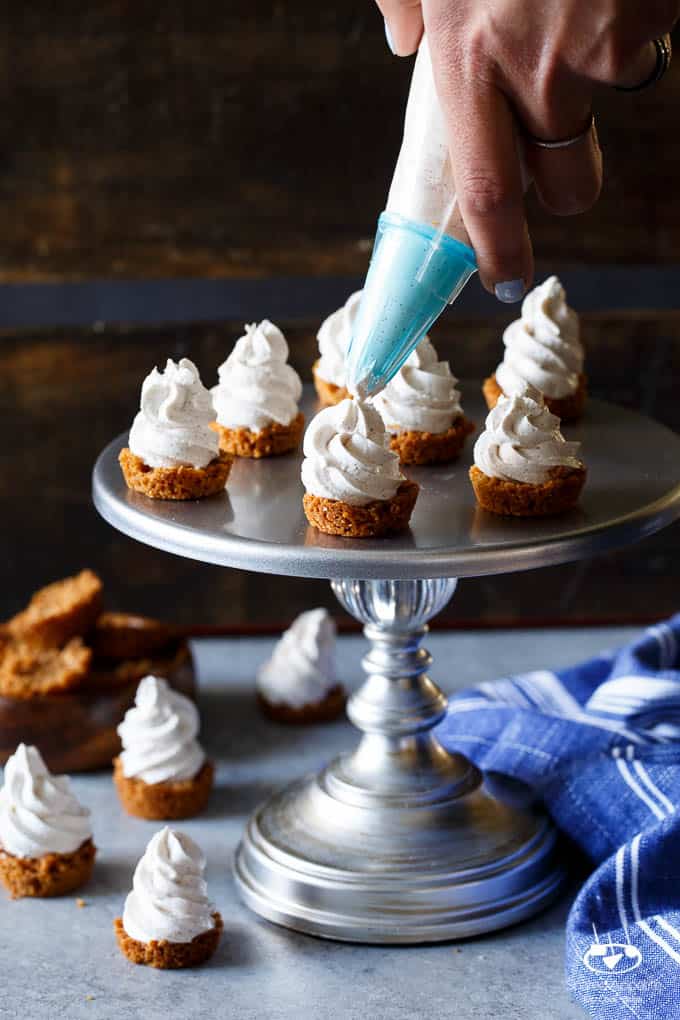 Try just eating one. Seriously. Try just eating one. You can't. It's the curse of Cinnamon Toast Crunch. They are just so damn perfect, with all that cinnamony-sugary goodness.
These No Bake Cinnamon Toast Crunch Cheesecake Bites would be perfect for pretty much any party (the crusts can be made a day ahead of time and it can all be assembled hours before your get-together) AND you can totally rename these to No Bake Churro Cheesecake Bites… making them a pretty great end to any fiesta, Taco Tuesday, or Cinco de Mayo.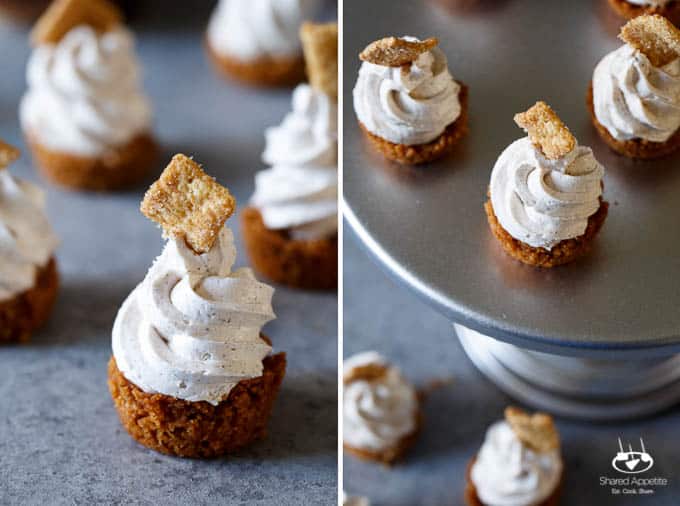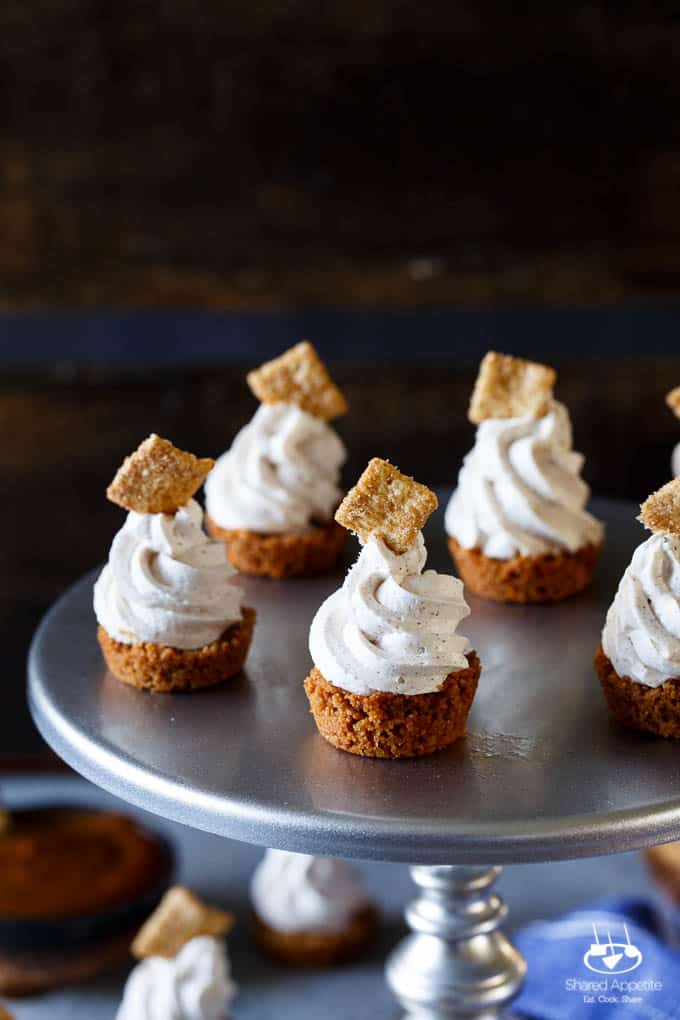 Print
No Bake Cinnamon Toast Crunch Cheesecake Bites
---
Author:

Chris Cockren

Total Time:

32 minutes

Yield:

36

Mini Cheesecakes

1

x
3 cups

Cinnamon Toast Crunch, plus more for garnish

6 tablespoons

unsalted butter, melted (plus

2

additional tablespoons for greasing pan)

1

(8 ounce) cream cheese, softened

1 cup

powdered sugar

1 teaspoon

cinnamon

1

(8 ounce) container cool whip, thawed
Dulce de Leche, for garnish
---
Instructions
Preheat oven to 350°F. Grease mini muffin tin(s) by brushing with 2 tablespoons of melted butter.
Pulse cinnamon toast crunch cereal in a food processor until ground into crumbs. Transfer to a mixing bowl and drizzle in 6 tablespoons of melted butter. Combine until all the crumbs are moistened. Crumbs should stick together a bit when pressed between your fingers. If not, you can use 1 more tablespoon of melted butter. Using your fingers, press mixture into an even layer on the bottom of muffin tins, filling approximately 1/2 way up tin. Bake for 7-8 minutes, until golden brown. Remove from oven and let cool completely.
Carefully run a sharp knife around the perimeter of each cinnamon toast crunch crust. They should pop right out at this point. Let cool completely.
Meanwhile, in a large mixing bowl, beat together cream cheese, powdered sugar, and cinnamon until smooth and fully incorporated. Add cool whip and beat until light and fluffy, scraping down the sides as necessary. Refrigerate for at least one hour.
When ready to serve, pipe cheesecake filling onto mini crusts using a pastry bag fitted with a wide star tip. Garnish each mini cheesecake with Cinnamon Toast Crunch. Serve with Dulce de Leche (or other caramel dessert topping), if desired, for guests to drizzle on before devouring.
Prep Time:

25 mins

Cook Time:

7 mins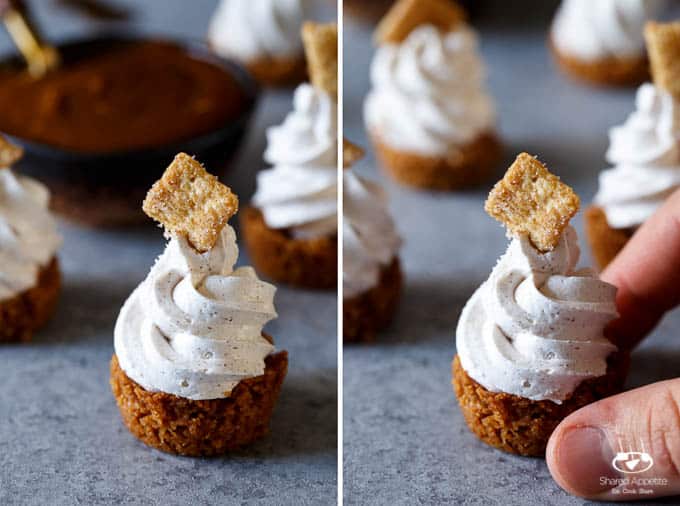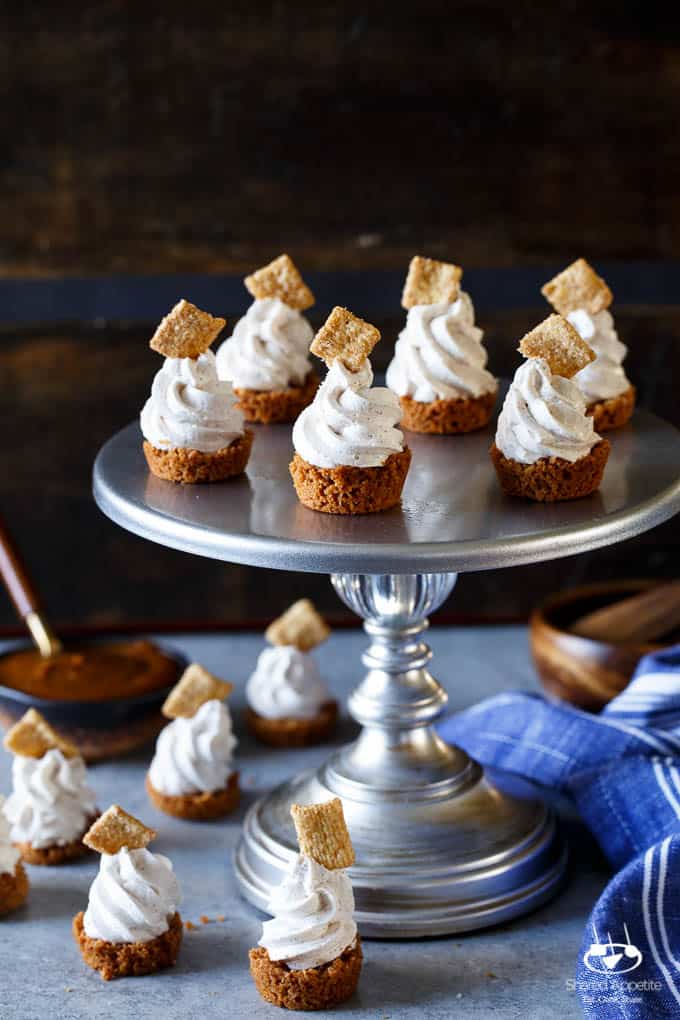 No Bake Cinnamon Toast Crunch Cheesecake Bites
Need More Cheesecake Desserts?
No Bake Rocky Road Cheesecake on a Brownie Crust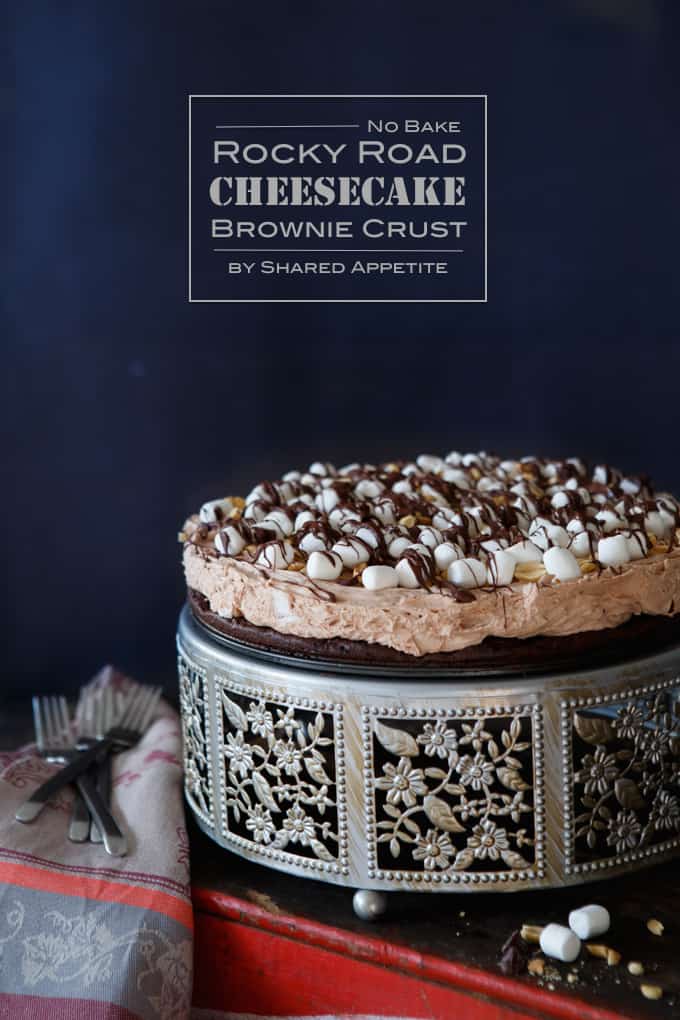 Sweet Potato Cheesecake with Bourbon Whipped Cream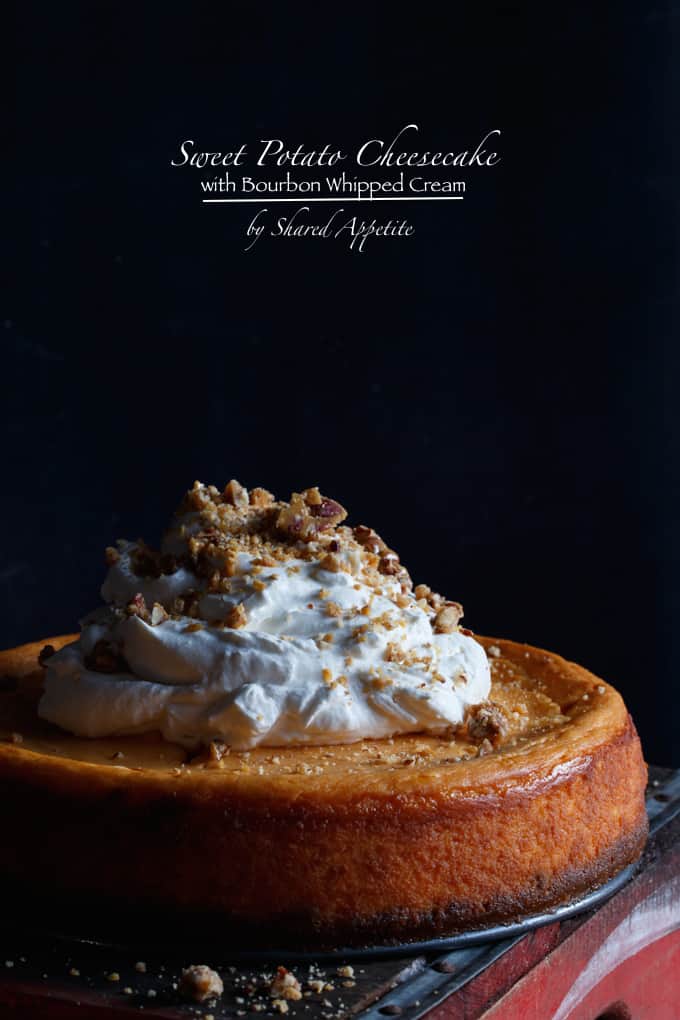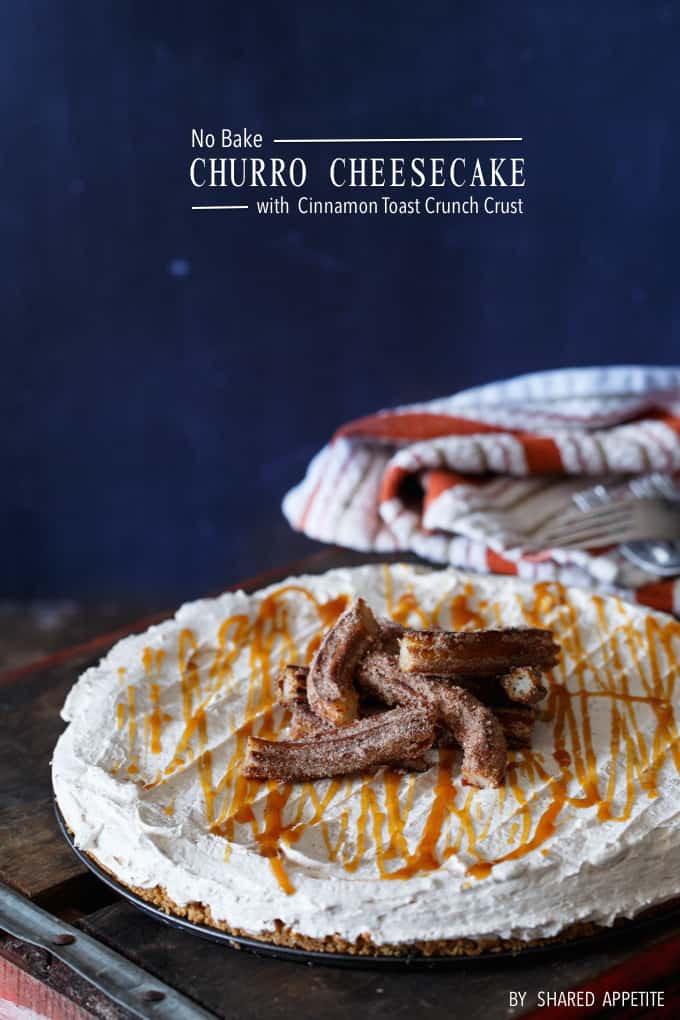 No Bake Caramel Apple Cheesecake Trifle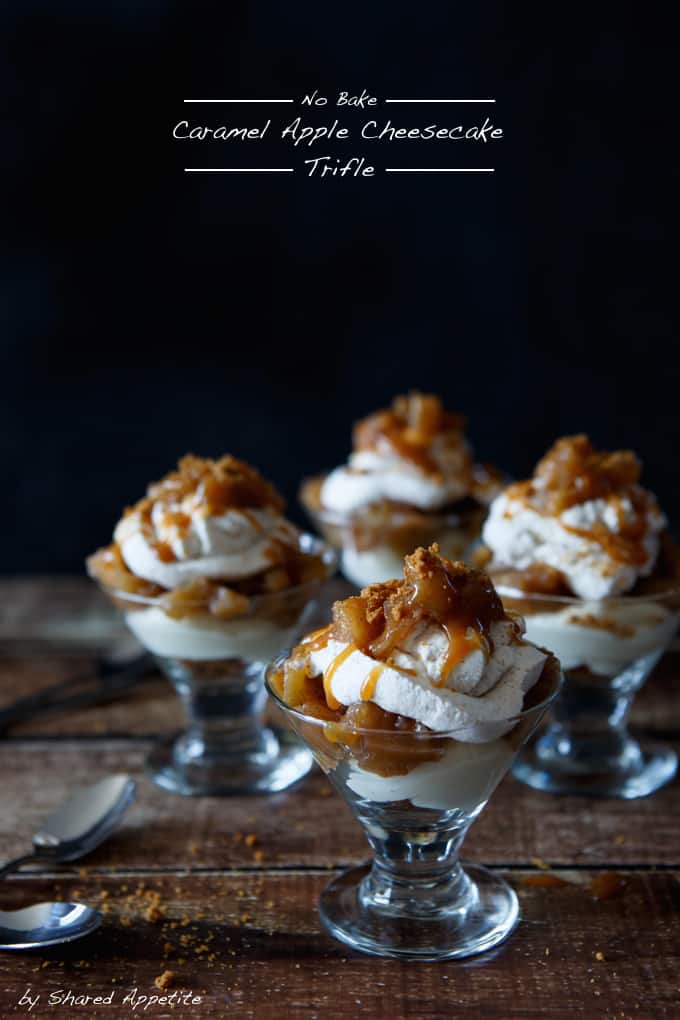 Caramel Apple Cheesecake Quesadillas

Peach Vanilla Cheesecake Trifle