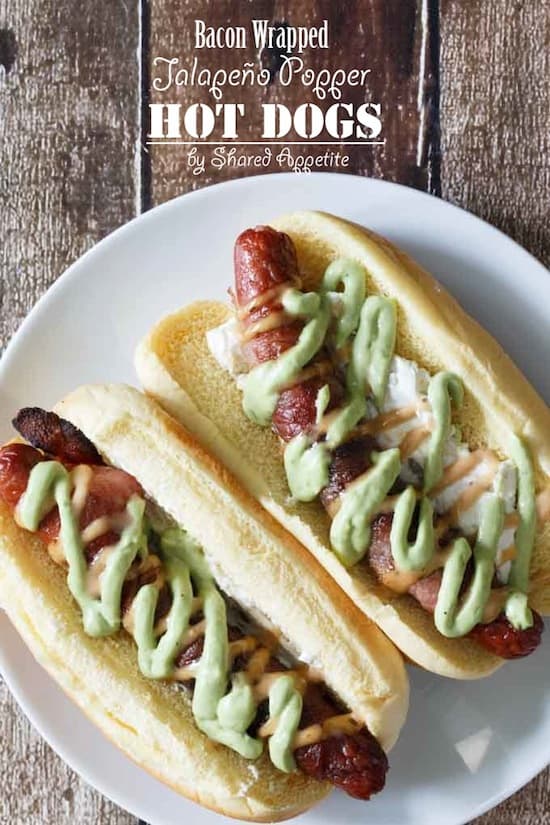 Dressing? It's not just for summer salad recipes. Transform your Kraft ranch dressing into 2 easy condiments for these irresistible Bacon Wrapped Jalapeno Popper Hot Dogs.
Fact. Summer isn't quite summer without hot dogs.
Fact. Asheley is my very own personal Kobayashi when it comes to hot dogs. She absolutely loves them. Bun optional.
Crif Dogs, one of our favorite little shops in NYC's East Village, has these super creative hot dogs with unique loaded-up flavor toppings. Our two faves? One is topped with sour cream and avocado. The other is smothered with fresh pineapple, scallions, and a sweet and sticky teriyaki glaze.
Oh, and they are bacon-wrapped. Did I forget to mention that part? That's pork on pork action right there. #bowchickawowwow
So this summer, I'm going to be upping my grilling game. Step number 1... these Bacon-Wrapped Jalapeno Popper Hot Dogs.
And I think you are totally going to love these, because besides being super easy to whip up and working overtime in the flavor department, they are going to take your backyard bbq from ordinary to legendary.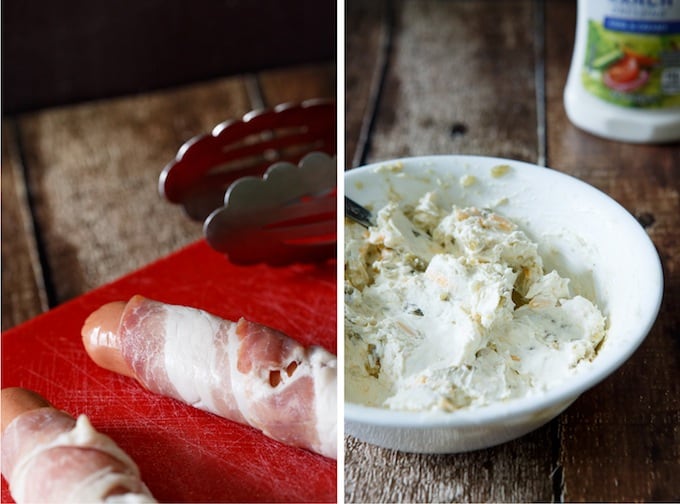 I'm a big fan of jalapeno poppers.
Exhibit A: Bacon-Wrapped Buffalo Chicken Jalapeno Poppers
Exhibit B: Stuffed Jalapeno Popper Bacon Cheeseburger
Hahaha... uhm, apparently I'm also a wee-bit into bacon.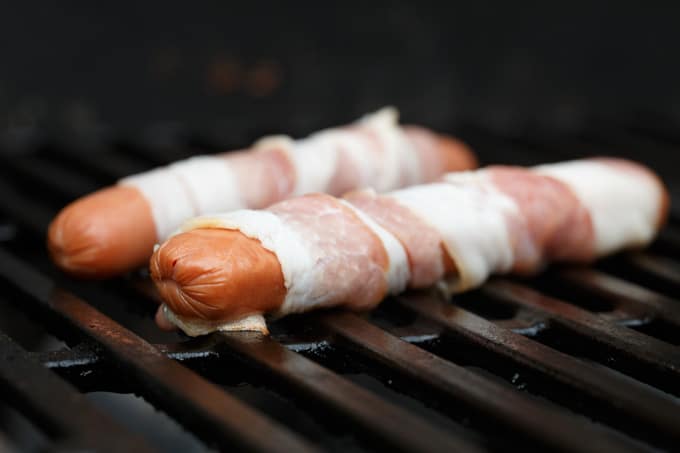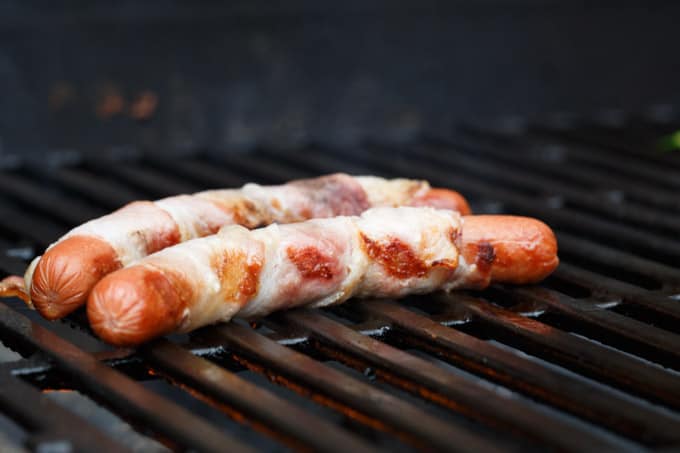 Can I just tell you...
My mom is totally not into hot dogs. It's okay... we'll forgive her.
But she was totally into these. Especially the two condiments. Barbecue Ranch and Avocado Ranch.
Little does she know they are ridiculously easy. Like, so easy, it's laughable.... thanks to Kraft Ranch 🙂
And speaking of this dressing, the new Kraft Pourables are totally sporting a new and improved taste. The Classic Ranch is now extra creamy, with more buttermilk and savory herbs. Which, bottom line, equals a better stuff-in-your-face experience!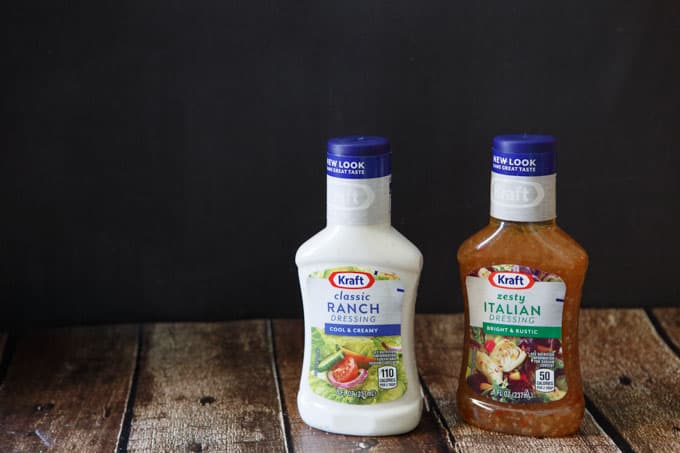 And hey... since this is such an epic hot dog, I think it deserves my very first .gif
This is a big Shared Appetite moment...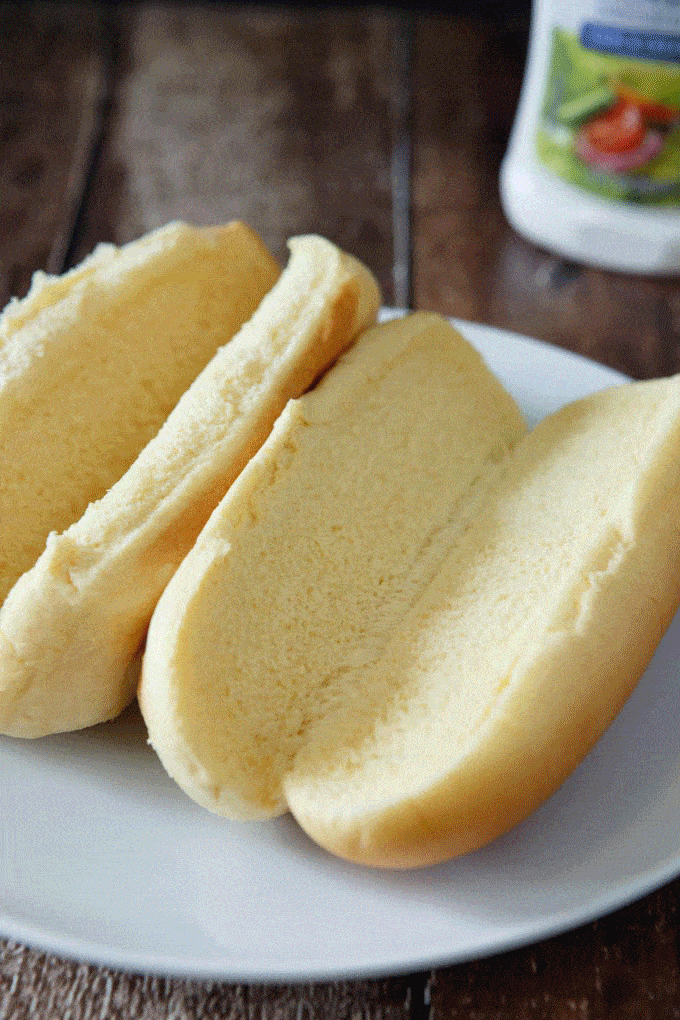 By the way, house update time.
You know that we sold our house and are currently waiting to close on our new home. That should be in about 2 or 3 weeks! Asheley and I are beyond excited!
And you better freaking believe that once we are all moved into the new digs, we are serving up these hot dogs at the inaugural backyard bbq.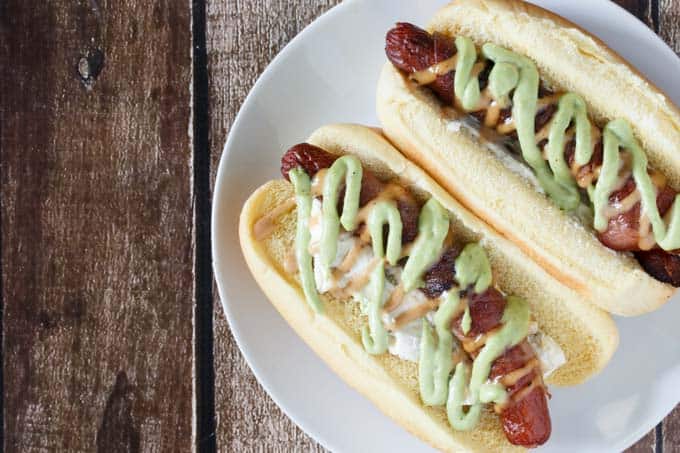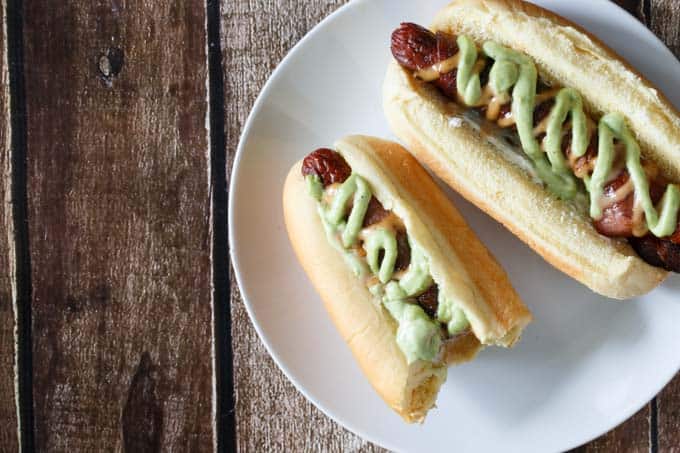 Print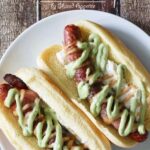 Jalapeno Popper Bacon Wrapped Hot Dog
---
Total Time:

20 minutes

Yield:

4

1

x
4

hot dogs

4

slices bacon (not thick-cut)

4

hot dog buns

1

(8 ounce) package Philadelphia cream cheese, softened

⅓

to

½

cup shredded cheddar and/or monterey jack cheese

¼ cup

finely chopped pickled jalapenos

1

(8 ounce) container ranch dressing

1

avocado

3 tablespoons

barbecue sauce
---
Instructions
Preheat your grill to medium-high heat.
Tightly wrap 1 slice bacon around each hot dog, tucking in ends of bacon slices to secure.
Grill over medium-high heat, turning occasionally, until bacon is cooked through, about 8-10 minutes. Remove to a paper towel lined plate.
Meanwhile, mix together cream cheese, shredded cheese, and pickled jalapenos in a small bowl until fully combined.
In a small food processor, thoroughly combine avocado and ½ cup ranch dressing until smooth. With the remaining ½ cup ranch dressing, combine in a small bowl with barbecue sauce.
Assemble by evenly smearing jalapeno popper mixture in each bun, topping with bacon wrapped hot dog, and drizzle with both the avocado ranch and barbecue ranch sauces.
Devour immediately.
Prep Time:

10 mins

Cook Time:

10 mins
Oh, haha... silly me. Did I forget to mention that I did this little cool video? Big thanks to Tyler for being the behind the scenes dude. I owe you big time. Can I pay you in hot dogs?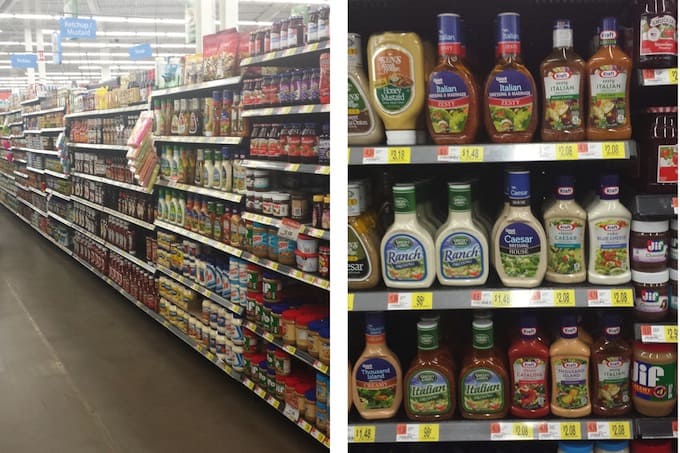 I stocked up on all my Kraft essentials, including Kraft Pourables Classic Ranch Dressing, Philly Cream Cheese, Kraft Shredded Cheese, Kraft BBQ Sauce, and Oscar Meyer hot dogs at Walmart. #FoodDeservesDelicious #CollectiveBias